Share Weekly Battle Challenge - MYCELIC INFANTRY !! Splinterlands Game || Play2earn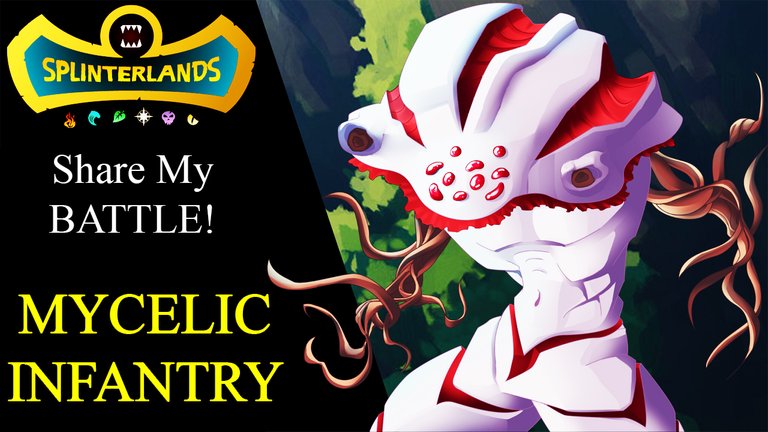 Hello Hello Friends,
Have been able to create a weekly challenge video or challenge post. How are you? Hope you are well and healthy. Always praying for you to stay healthy and well. Please pray for me that I may be healthy and well and live happily and peacefully with my family
Welcome Everyone To My Share Weekly Battle Challenge - MYCELIC INFANTRY & enjoy my post and watch my gaming video from YouTube Channel.
I think, those who play splinterlands game regularly must have participated in this. Participating can be expected to benefit. Because making videos with the given rules means you are a perfect gaming buddy.
I've tried to create challenging posts but I can't find any matches in the video field. Because I can't make videos according to the rules that were given. As per rules I don't have such card so I have to use magic card. That's why I can say, I couldn't create perfect gaming. However, I was able to play a battle match by placing the challenging card in the first row.
Everyone is invited to watch my gaming video and subscribe to the channel. I want to move forward with your cooperation. For a friend, raise your hand, you will see the world will look much more beautiful.

It has become very difficult for me to play games with this card. Because I play the game with only magic cards of earth element. No attraction to other cards like- Ranged or Melee cards. As a result, I have not expressed any interest in collecting this Ranged or Melee. Still, I tried to play battle matches by placing the challenging card first and combining it with other cards.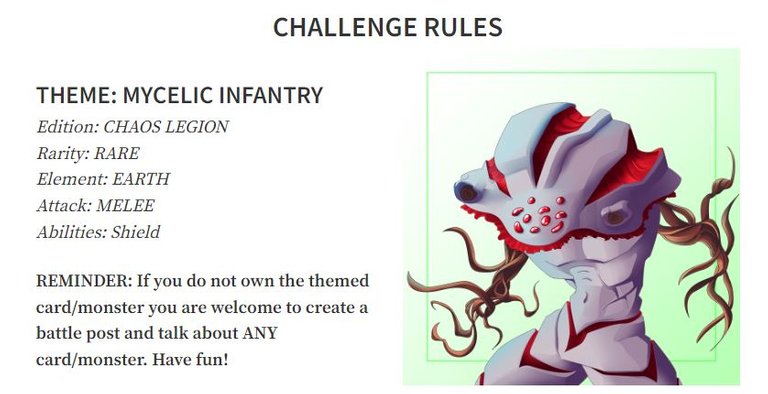 Each time we create a challenging post, we have to purchase a challenging card. Current challenging posts do not require me to purchase challenging cards. I have already collected the challenging card. I opened 3 booster packs a few days ago, from which I got this card. I will do a post about the booster pack after a few days.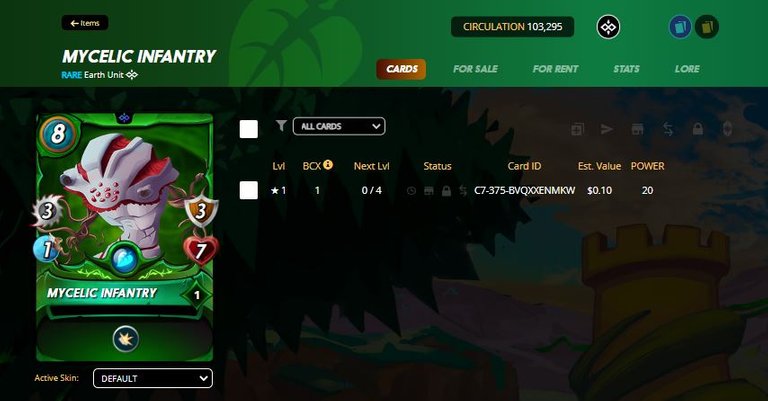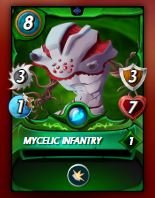 This card belongs to the Earth Element
This card is named MYCELIC INFANTRY
This is a RARE card
The prize for this card is $0.13
You have to spend 178.989 DEC to buy this card

Now I will show you some pictures of how I arranged the team with my cards. You may say, I just described the above in my own way. But you won't understand if you don't show how the team is organized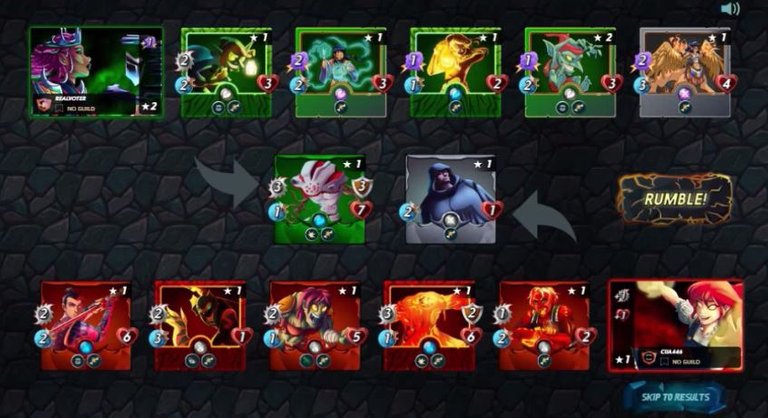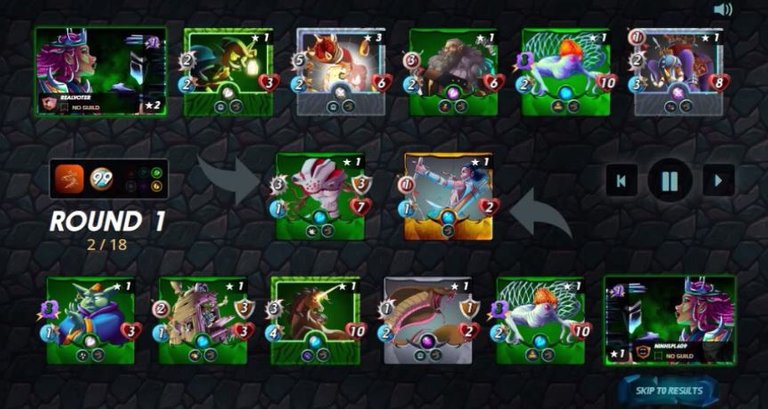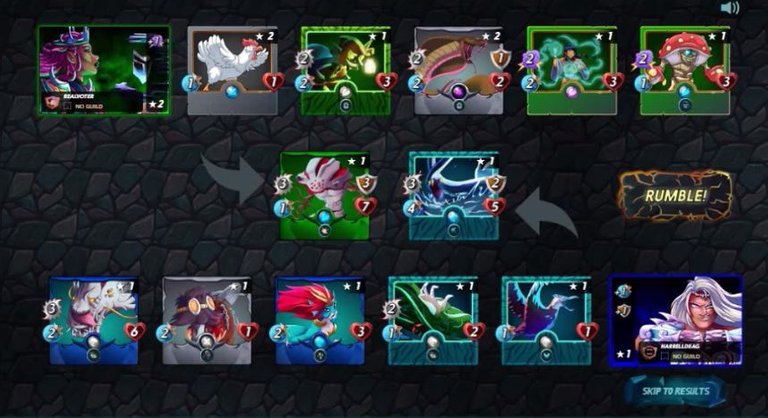 My love to all my friends. With your inspiration I can still make gaming videos and it's nice to share videos with you. If you are new to my channel then definitely subscribe the channel. I also share my posts on various social media and blockchain media. thank you.

If you want you can follow my social media. In which I always share my games
(Photos and gif I used in this post are taken from splinterlands.com for this post purpose only)
Stay healthy, stay well, stay safe and try to stay well.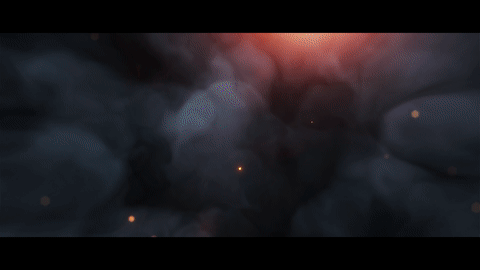 Thanks everyone for reading and visiting my post. .
Posted using Splintertalk
---
---