Monday Golf with The Boys
Friday, 2022-10-21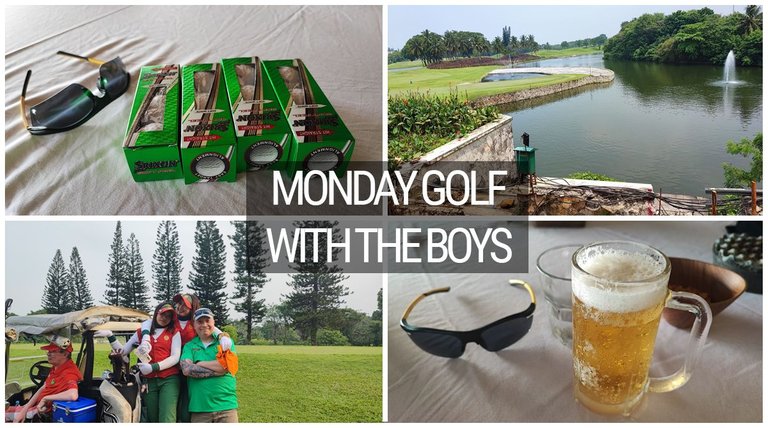 Golf is one of my favorite sports. Unfortunately, I started learning and enjoying this game only in my mid-30s, a bit late. At first, I thought golf was boring and had never been interested in trying it. The first time I played with friends was in 1997. I didn't know the rules, didn't know how to choose nor how to grip a club, let alone hit the ball. As you can predict, my first time ever game was a disaster. I pity the caddy! In the following 2 years, I got really hooked on golf. I spent at least 3 days per week at the driving range. I used to play almost every Sunday and had tried out nearly every golf course around Jakarta, but that was 20 years ago.
For the past 5 years, I've been playing golf even less frequently, once or sometimes twice a year. The most recent game I played was on the Monday of the 1st week of September. We picked Monday as it would be fewer people playing and cheaper green fees. We chose the Imperial Klub Golf, designed by British course architect Desmond Muirhead. It is located in the new town development of Lippo Karawaci, 35 - 40 minutes drive west of Jakarta city center. The Imperial Klub Golf is an 18 holes par 72 (7204 yards) public golf course that is more difficult than most.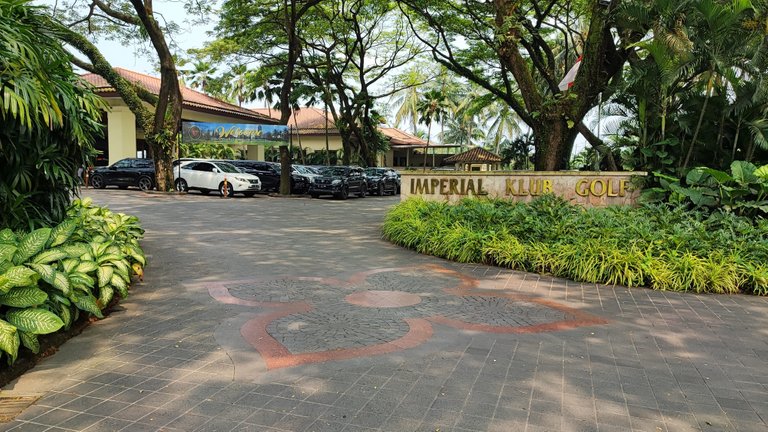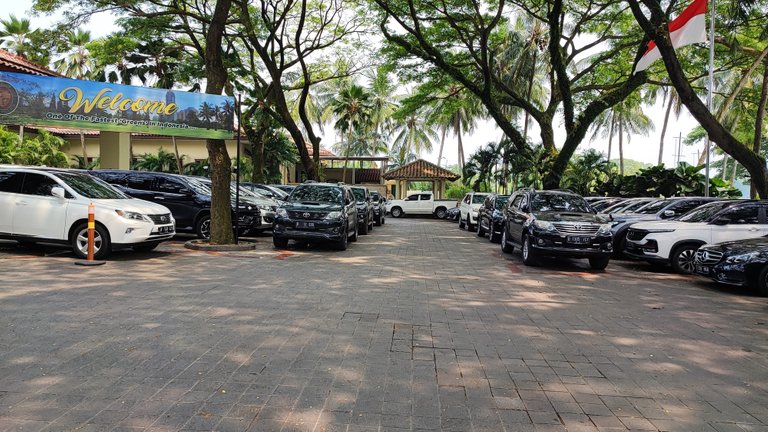 We arrived at 11:00, and our tee time was 12:05, plenty of time. I was hoping to be able to park at the clubhouse's entrance, in front of the bag drop car park area, but to my surprise, it was already full. After dropping off our bags, I had to drive around to the other designated car park area, about 200 meters away, and it was also almost full!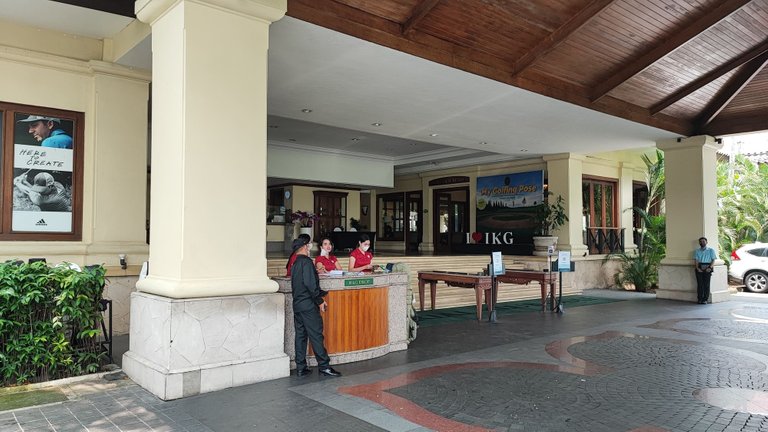 The bag drop area.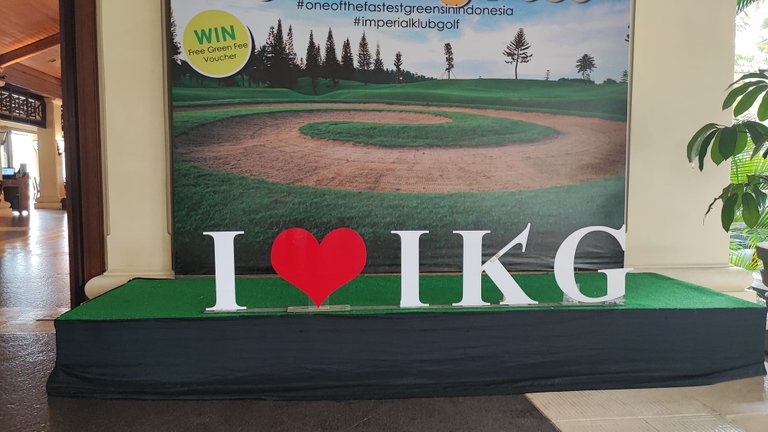 The welcome sign "I ❤️ Imperial Klub Golf"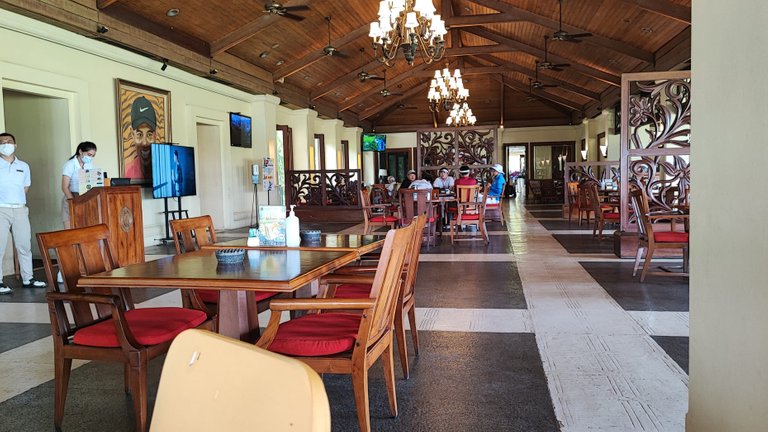 The dining area still looks quiet as the morning session has not finished yet.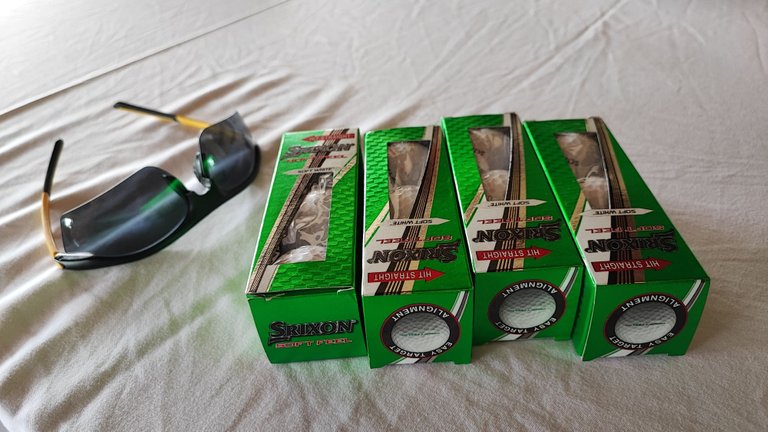 4 boxes of balls sponsored by one of the boys.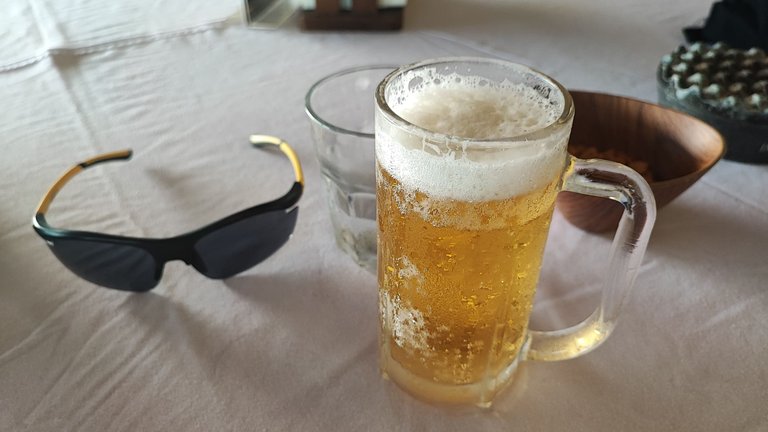 No need to go to the driving range for practice swings! Welcome beer should suffice to warm up and loosen some stiffness.🍺😊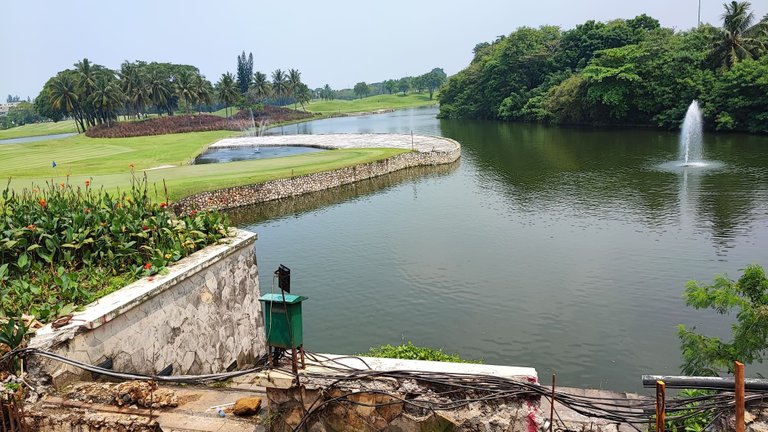 The view from the clubhouse. It looked like there was some maintenance in progress.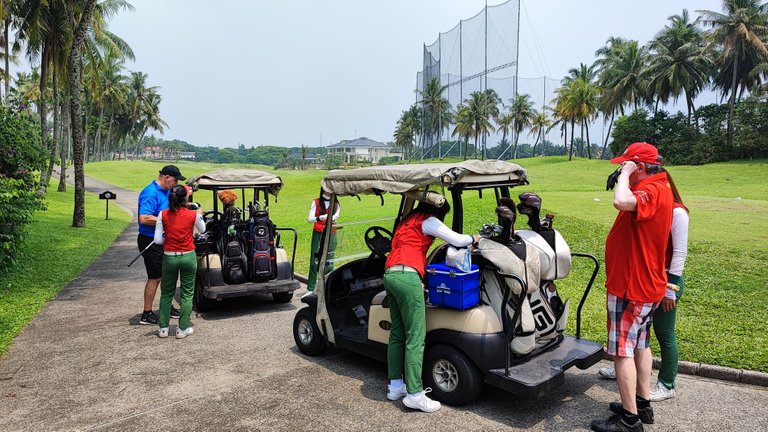 Ready to tee off from hole #10.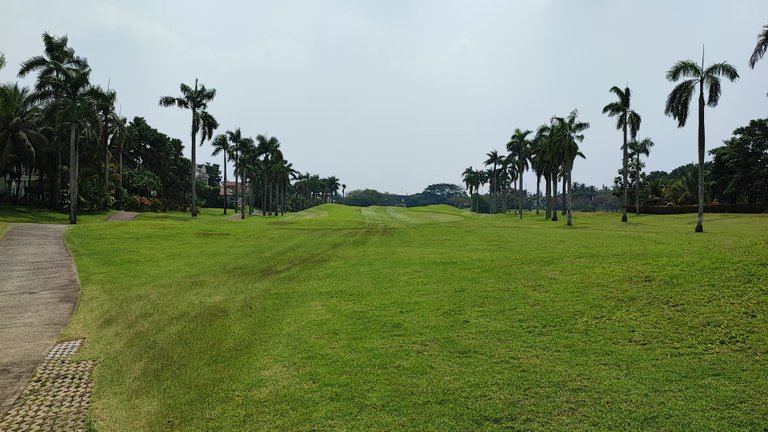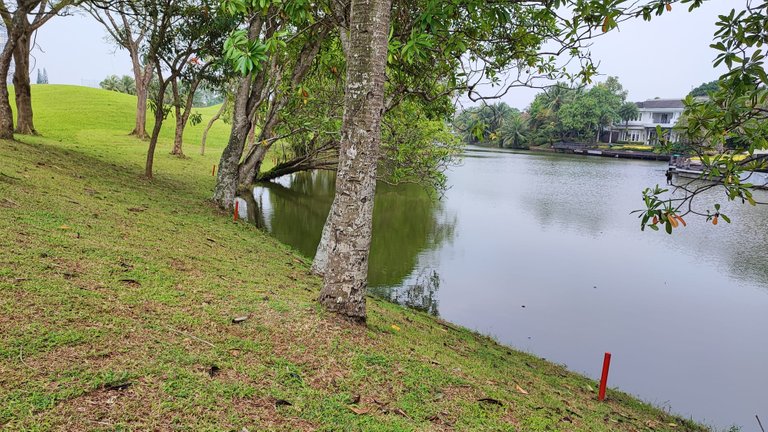 Oops... out of bounds!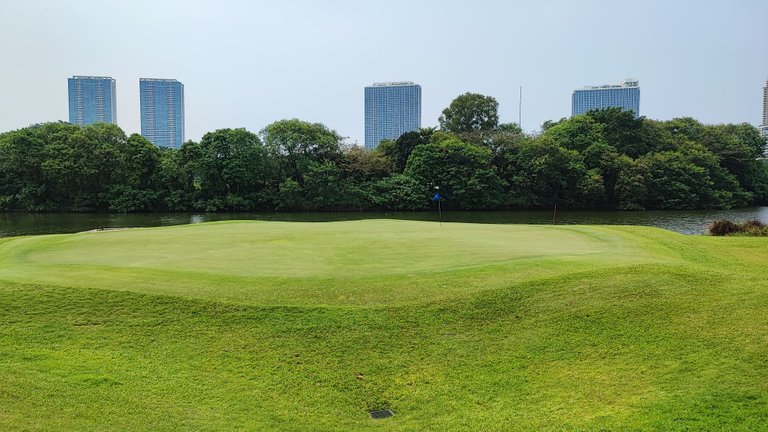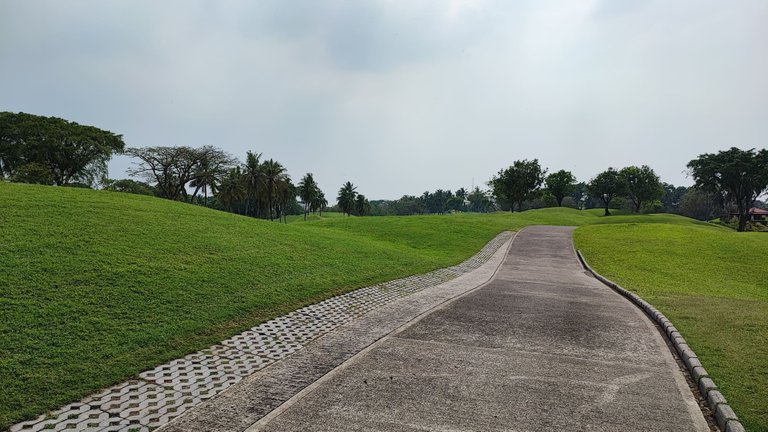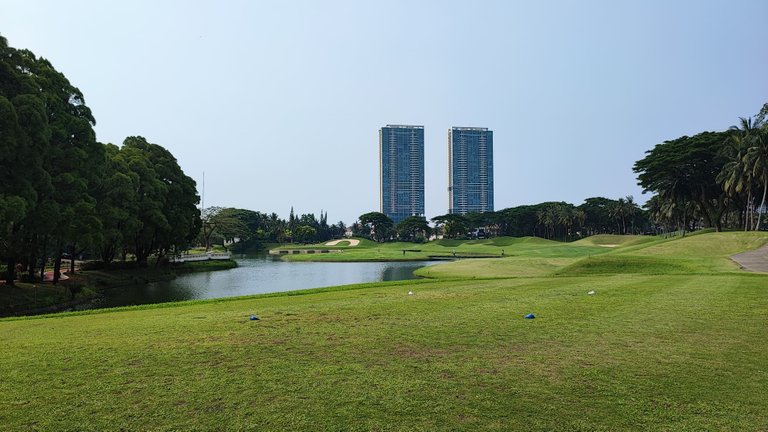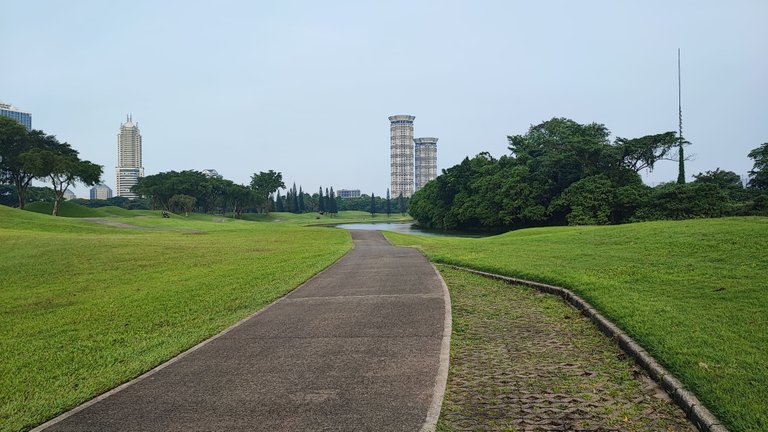 Beautiful and pristine golf course, hardly anyone in sight.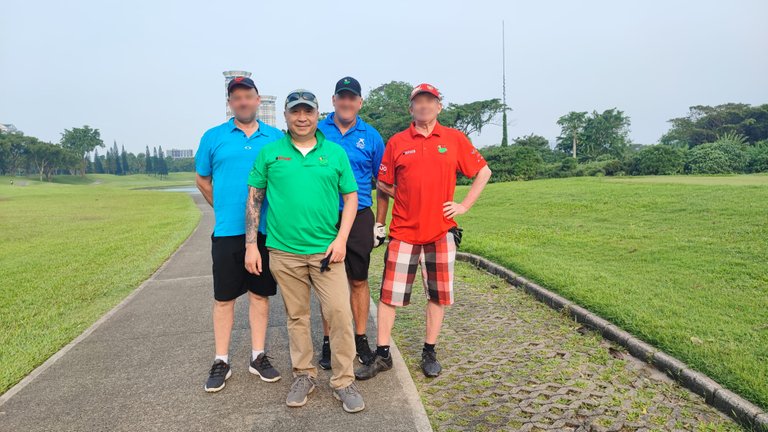 Posing with the boys, very colorful!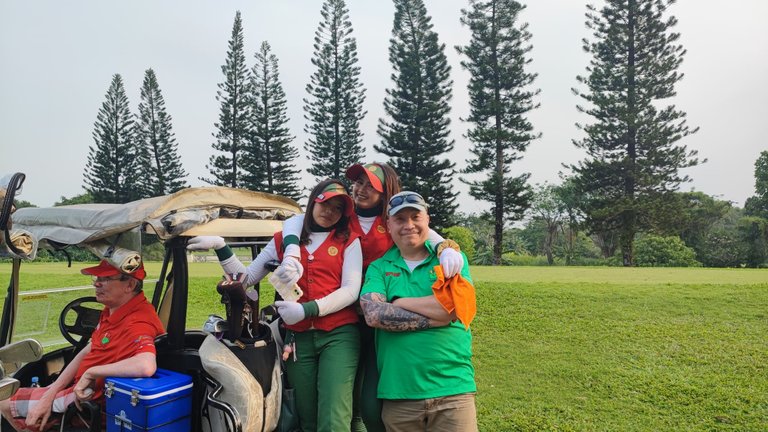 Beautiful, friendly, and knowledgeable caddies.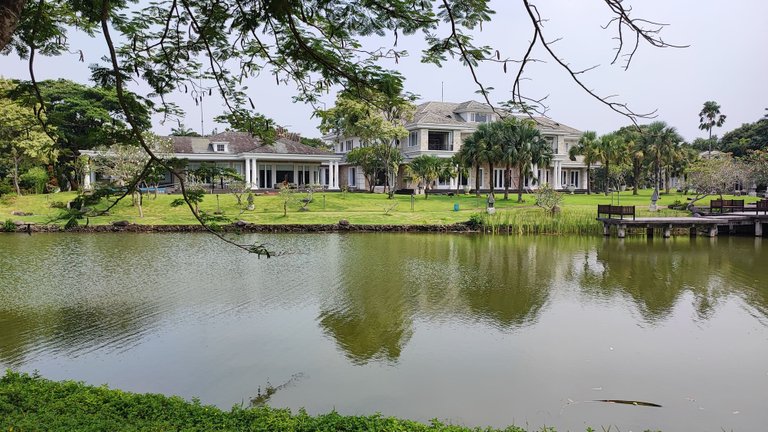 Expensive residential by the lake across from the course.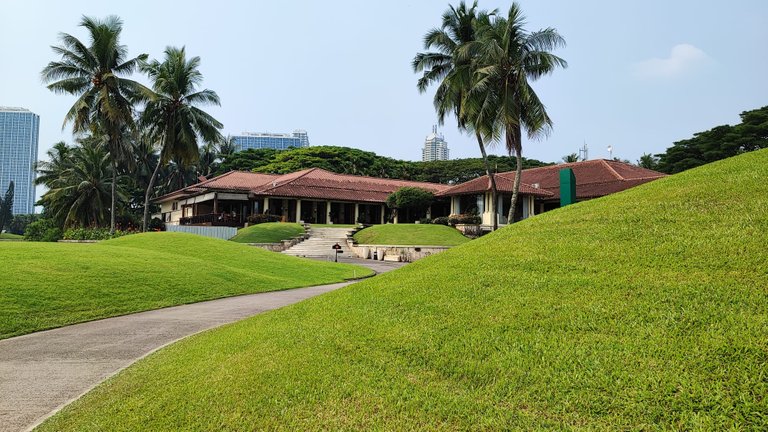 Approaching the clubhouse to finish off the game.
Fried noodles and beers after the game!
We finished the game fairly fast, 4 hours and 15 minutes. We stayed there for a quick meal and beers until around 19:00 before we decided to go home. The day was pleasant with some sun at the beginning and a little overcast toward the end. We had a few beers during the game, good laughs, and a good time. We were thinking about making this an every first Monday of the month routine.
---
Thank you for reading and for your support.
---

All images and/or videos in this post are created by me, otherwise, they will be specified. You can also support me by clicking this link or the image on the right. 🙂
---
| | |
| --- | --- |
|                                 | A baby boomer who's trying to embrace and adapt to the new digital world. Worked for over 30 years in the IT industry before retiring and now run an online vegetable delivery and hydroponics equipment business. Enjoy traveling, cooking, writing, playing pool, and all IT-related stuff. You're always welcome to leave a comment or feedback, and an upvote or reblog is also greatly appreciated. |
---
---