Hive Meetup in Graz 🇦🇹 : 👉 am Donnerstag 26.Jänner 2023👈 🤠 + Meetup Info Jän./Feb. 2023 D-A.CH Raum
---
Servus liebe Blogger und Crypto Lovers!
---
Wahnsinn wie die Zeit verfliegt!
Zur Zeit könnte ich einen 48 Stunden Tag brauchen!
Deswegen sorry das die Ankündigung sehr Zeitnah ist,
aber unsere Regelmässigen Teilnehmer wissen den Termin von
Morgen den 26.1. schon längst!

---
Wann?
Donnerstag, 26.Jänner 2023
18.00uhr - ca. 22.00uhr
Wo?!
lab10 Coworking Space
Strauchergasse 13
A 8020 Graz

---


Desweiteren freut es mich, dass wir die Räumlichkeiten des bekannten Netzwerk "Blockchain Hub" für unsere Meetups bereits für ein Jahr im Voraus buchen konnte!!Das heisst wir bleiben in der Höhle der Blockchain Nerds (Bitcoin, Etherium und WEB 3.0). Auch Bitcoin Austria halten hier manchmal ihre Meetups ab!
---
Nur zur Info: Blockchain Hub, ist ein Blockchain Netzwerk
Brüssel, Berlin, Wien, Graz, Oslo und Sofia auch bekannt unter lab10
---

---
Auch wenn sich diesmal bereits einige schon ihr kommen
absagten, werden wir sicher wieder sehr Viel Spaß bei unserem
Treffen haben!! Auch eine "kleine" Verlosung wird es wieder geben,
betreff eines Spieles, dass sich bereits in der pre-launch Phase befindet: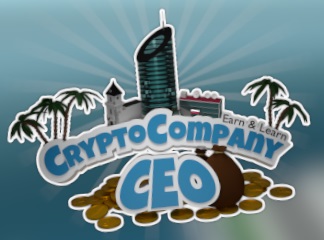 Cryptocompany.ceo
( @cryptocompany powered by
@mugglow, @quekery, @the13anarchist & @PowerPaul)
10 000 CCD & 1 SQM
---
Und, und , und das gibt es auch diesmal:
---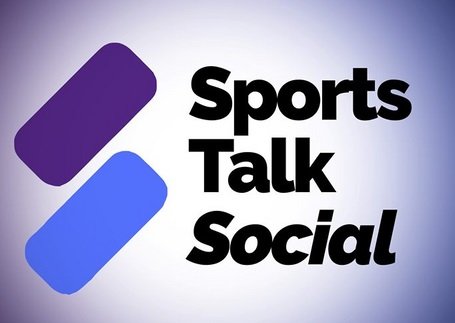 100 000 Sports Token
https://www.sportstalksocial.com/
(sportstalksocial.com #sportstalk powered by
@sportstalksocial)
werden unter allen Meetup Besuchern vor Ort verlost!!






Hier noch einige Bilder von den letzten Meetups: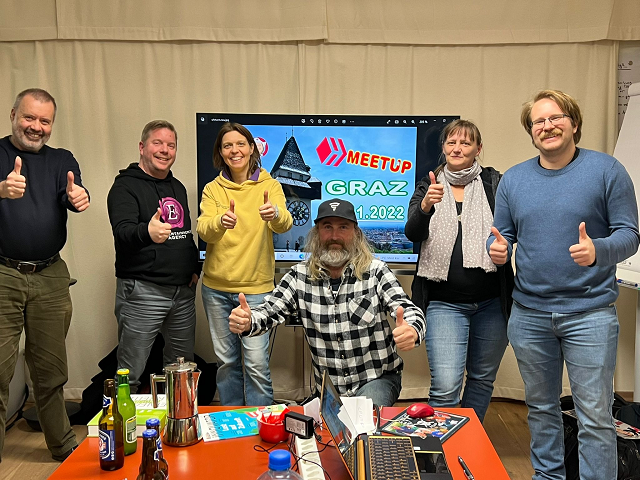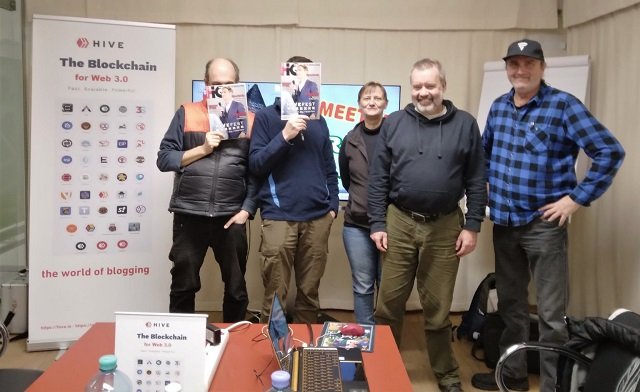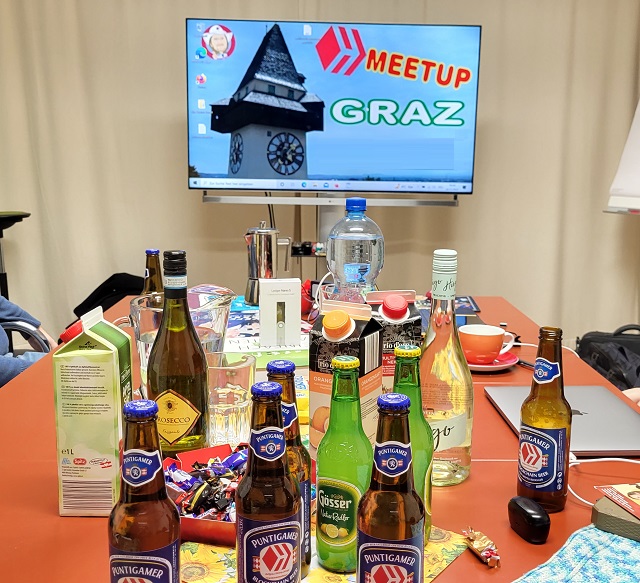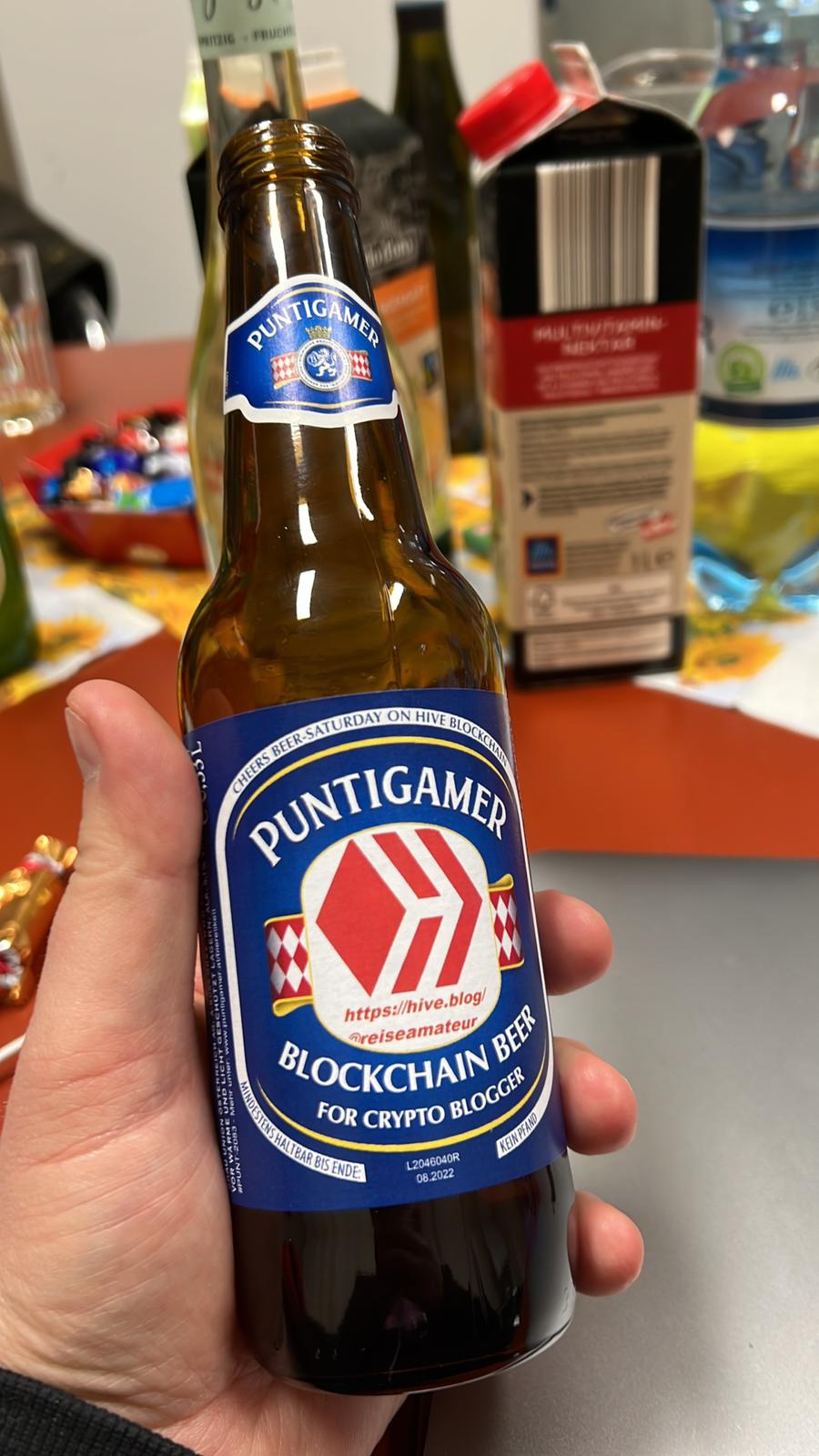 Wir, Fr.reiseamateur, ich und alle die bereits Ihr Kommen bekundet haben, sind gespannt auf regen Austausch mit anderen Bloggern und Cryptobegeisterte und auch jene die vielleicht auf Hive Aktiv werden wollen.
Solltest du noch nicht auf Hive bloggen und das gerade lesen, komm vorbei, wir werden allen neuen vor Ort behilflich sein, das du einen Account bekommst und sofort loslegen kannst!!
---

---

---
photocredit: @reiseamateur
2.group photo @beeber
---
Ps.: Die Einahmen dieses Posts werden für das Hive Meetup verwendet, auch wenn du nicht kommen kannst, würden wir uns freuen wenn du diesen post mit deinem upvote unterstützt. Danke!
---
Einen Absatz hab ich noch:
Viele werden schon auf https://hivebuzz.me/ bemerkt haben,
dass MEETUP Graz auch ein Badge hat,
welches jeder Besucher erhlält!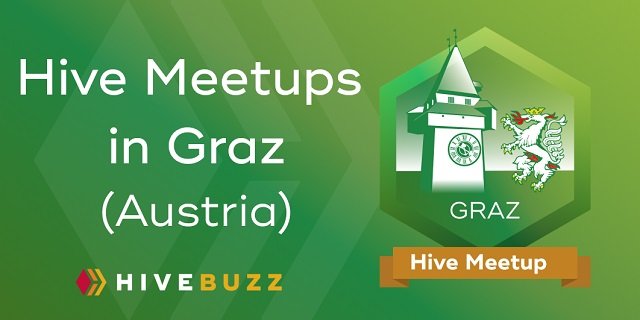 Danke nochmals an das Team von @hivebuzz
(@arcange, @captaink, @techybear ....)
---
Einen großen weiteren Dank möchte ich an @condeas aussprechen,
der uns für Morgen die Getränke sponsert!!
Und somit in die Hall of Fame aufgenommen wird,
wie auch bereits 2 weitere wie @beeber & @stayoutoftherz
Wie und in welcher Form diese Hall of Fame aussieht
müssen wir morgen besprechen!

---
Hier nun eine kleine Übersicht:
---
Die nächsten Meetups (soweit bekannt) D-A-CH 🇩🇪 🇦🇹 🇨🇭:
---
---
Wem noch weitere Termine bekannt sind,
bitte ab damit in den Kommentaren!! Danke!

---
---
---