Controla el peso, reduce tallas, lleva un estilo de vida activo, ¡pregúntame cómo! " Únete al Fitcamp.//Control weight, reduce sizes, lead an active lifestyle, ask me how! "Join the Fitcamp.
Hola queridos amigos que cuidan de su bienestar.
Hoy activo con el Fitcamp, en el horario de la tarde, más enfocado que nunca para nuestro progreso de control de peso y rendimiento físico. En la mañana hemos dado un fuerte entrenamiento , y el mismo acondicionamiento los repetimos en la tarde, pero con muchos más miembros,comenzamos con 10 minutos de trote, el funcional y adominales. No me canso de agradecer a la plataforma #HIVE y la comunidad que promueve el ejercicio #Fulldeporte.Buen trabajo.
Hello dear friends who take care of your well-being.
Today active with the Fitcamp, in the afternoon schedule, more focused than ever for our progress in weight control and physical performance. In the morning we have given a strong workout, and the same conditioning we repeat them in the afternoon, but with many more members, we started with 10 minutes of jogging, the functional and sit-ups. I never tire of thanking the #HIVE platform and the community that promotes exercise #Fulldeporte.Good job.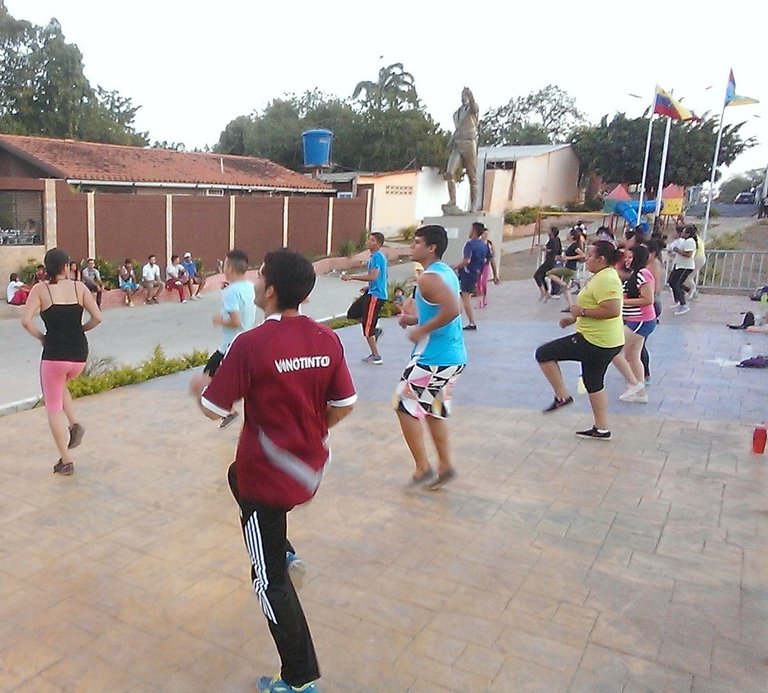 Este tipo de actividad al aire libre se ha puesto de moda, pero como todo entrenamiento, debe cumplir y asegurar una serie de factores importantes si queremos conseguir nuestros objetivos.
Hay 3 puntos esenciales que nunca debemos olvidar a la hora de desarrollar cualquier programa de entrenamiento:
-Debemos pensar en la eficacia (consecución de objetivos).
-Debemos buscar la eficiencia (tiempo invertido).
-Debemos garantizar la seguridad (rehabilitación o prevención de lesiones).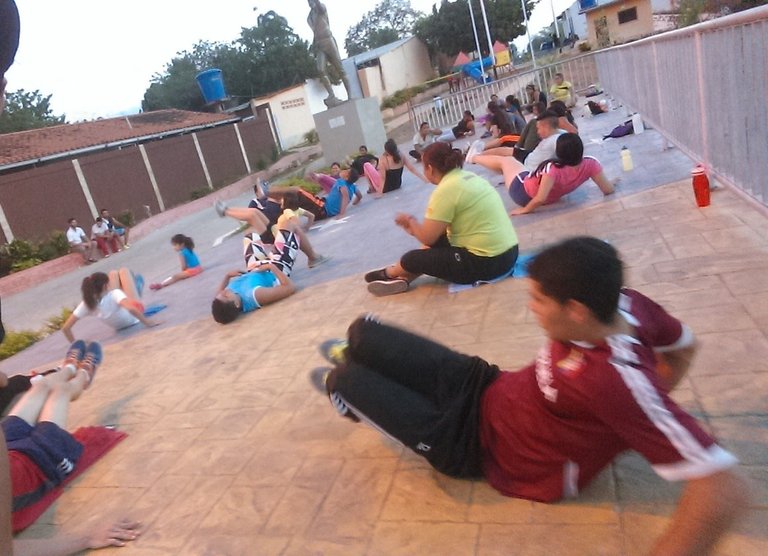 This type of outdoor activity has become fashionable, but like all training, it must meet and ensure a number of important factors if we want to achieve our goals.
There are 3 essential points that we must never forget when developing any training program:
-We must think about efficiency (achievement of objectives).
-We must look for efficiency (time invested).
-We must ensure safety (rehabilitation or injury prevention).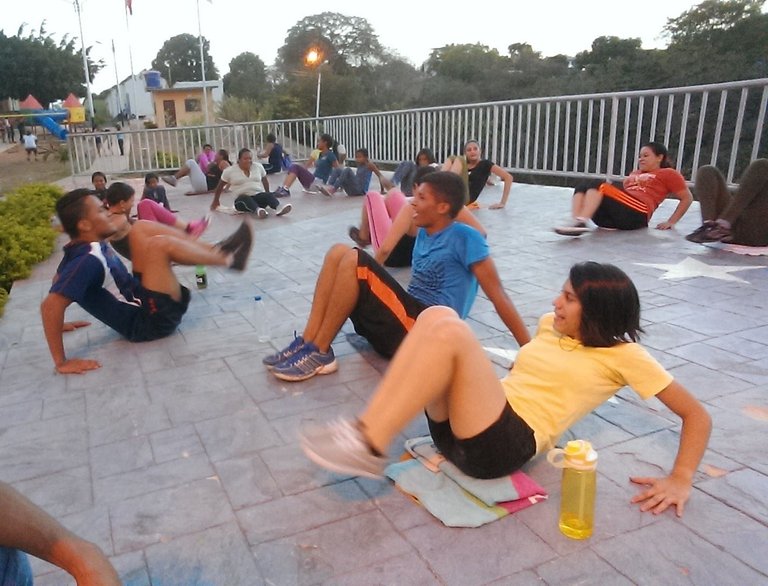 Cuando se trata de #perder #peso, la mayoría de la gente se refiere al gasto energético total o al número de calorías quemadas cada día. En conclusión, si tu metabolismo es rápido, quemas calorías rápidamente, pero si es lento es lo contrario.
Metabolismo: investigación web Según kidshealth.org, es el conjunto de reacciones químicas que tienen lugar en las células del cuerpo para convertir los alimentos en energía. Nuestro cuerpo necesita esta energía para todo lo que hacemos, desde movernos hasta pensar y crecer.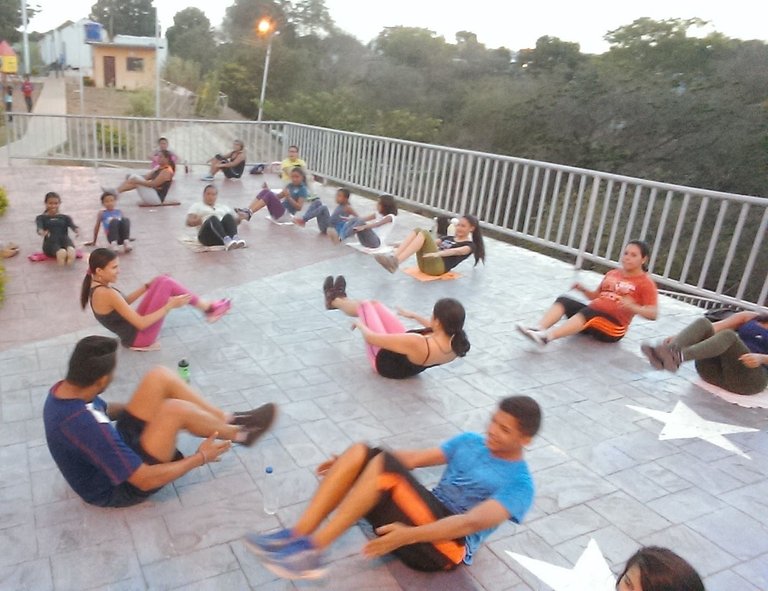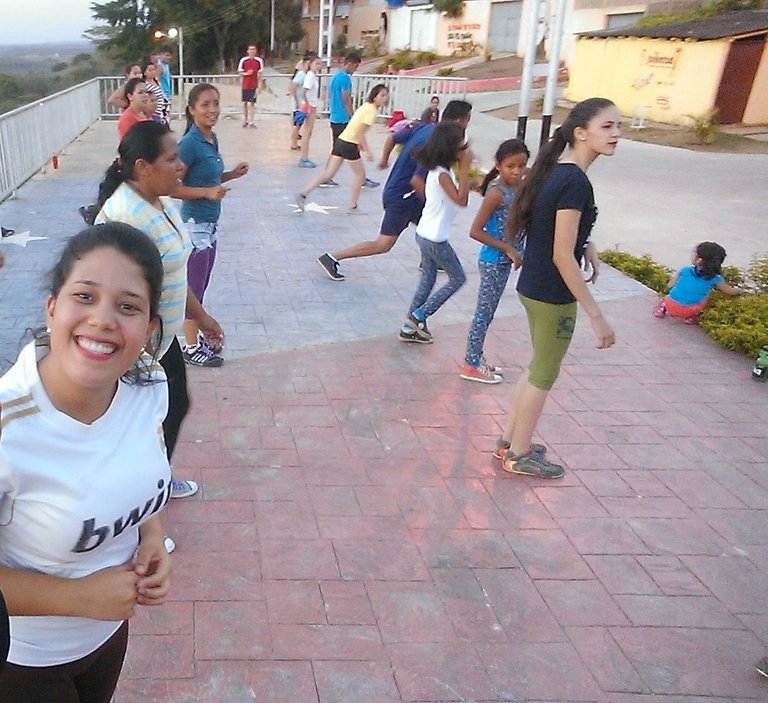 When it comes to #losing #weight, most people refer to total energy expenditure or the number of calories burned each day. In conclusion, if your metabolism is fast, you burn calories quickly, but if it's slow, it's the opposite.
Metabolism: web research According to kidshealth.org, it is the set of chemical reactions that take place in the body's cells to convert food into energy. Our bodies need this energy for everything we do, from moving to thinking to growing.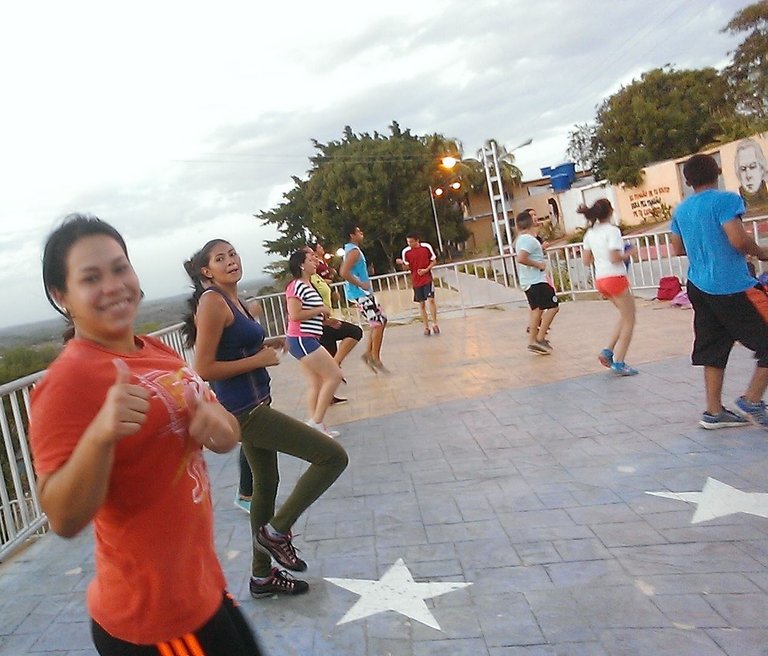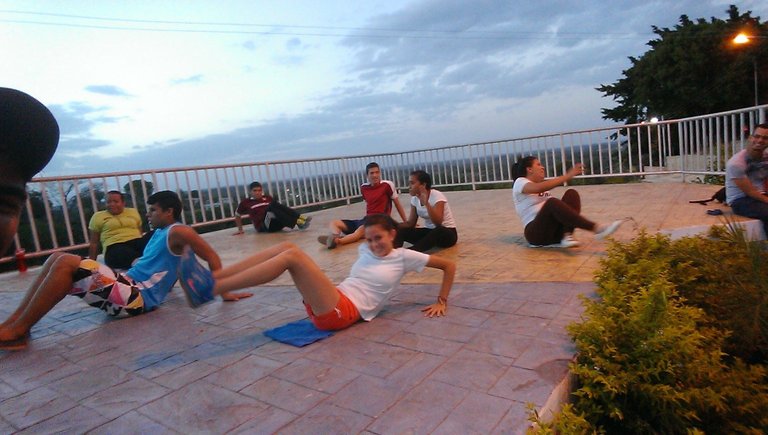 Consejos de bienestar:
Debemos entender que la hipertensión que se observa en la obesidad está relacionada con la hiperinsulinemia y el aumento de la secreción de catecolaminas. Estos pacientes tienen niveles elevados de renina y angiotensina, y los fármacos de elección para la hipertensión en estos pacientes se conocen como inhibidores de la enzima convertidora de angiotensina (IECA). La pérdida de peso también reduce la presión arterial, pero las nuevas directrices para estos pacientes sugieren utilizar el estilo de vida y la dieta junto con los medicamentos para reducir la presión arterial a menos de 135/85. Sólo el 5% de la hipertensión se debe a la sensibilidad a la sal, pero incluso este trastorno se produce.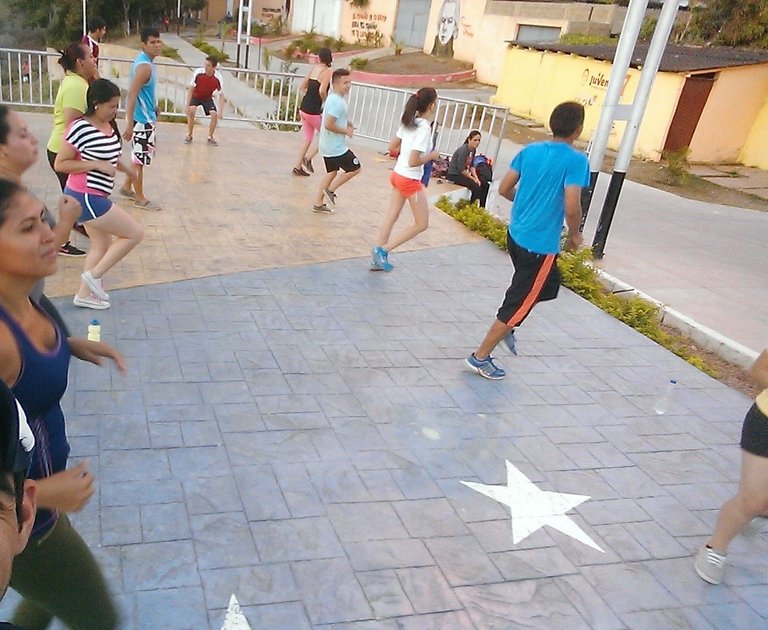 Wellness tips:
We should understand that the hypertension seen in obesity is related to hyperinsulinemia and increased catecholamine secretion. These patients have elevated renin and angiotensin levels, and the drugs of choice for hypertension in these patients are known as angiotensin-converting enzyme inhibitors (ACE inhibitors). Weight loss also reduces blood pressure, but new guidelines for these patients suggest using lifestyle and diet along with medications to reduce blood pressure to less than 135/85. Only 5% of hypertension is due to salt sensitivity, but even this disorder occurs.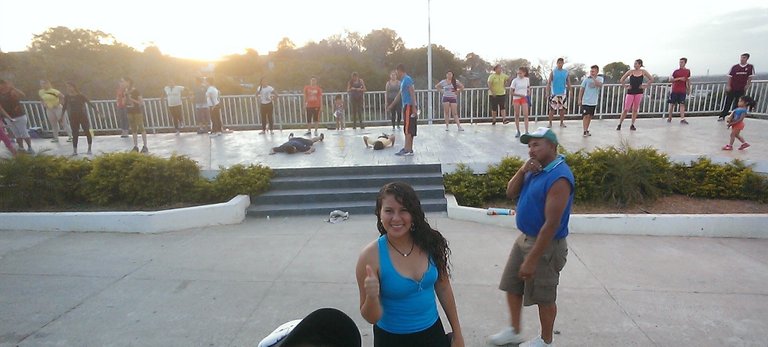 THE CONDITIONS OF THE DAY:
The first thing we do is a good Warm-up to avoid lessons.
We synchronize our stopwatch and start with *:
At the end, a Abs and buttocks routine
LAS CONDICIONES DEL DÍA:
Lo primero que hacemos es un buen Warm-up para evitar lecciones.
Sincronizamos nuestro cronómetro y comenzamos con *:
Al finalizar se añadio una ¡ Rutina de Abdominales y gluteos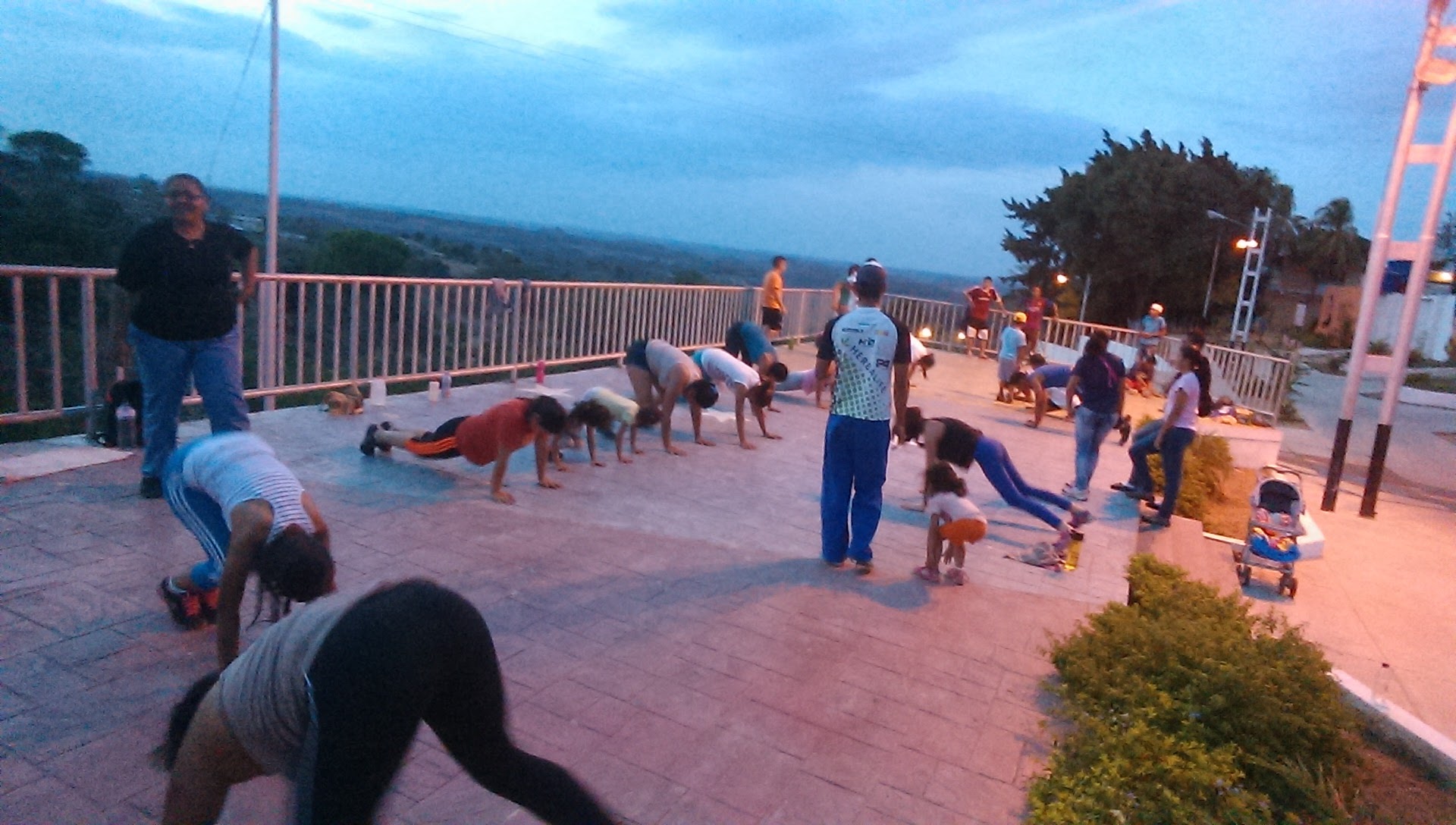 ---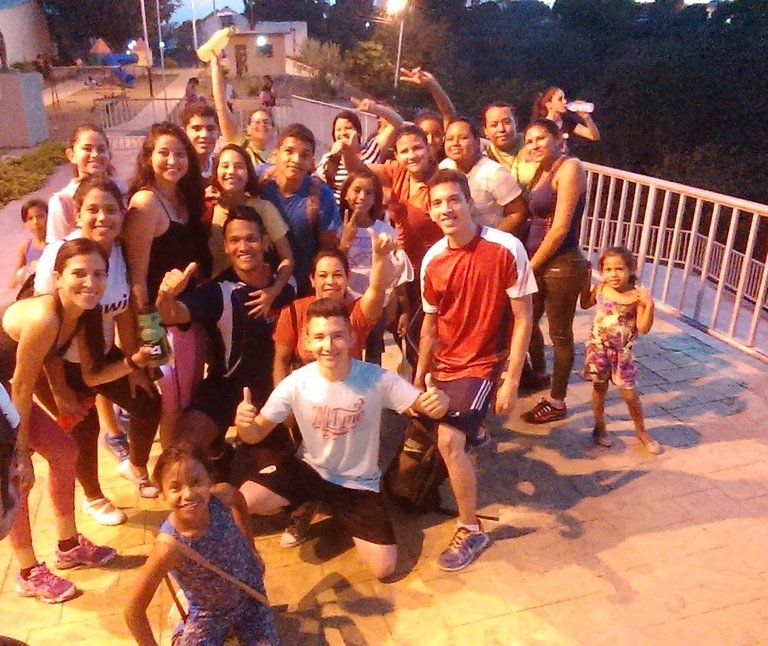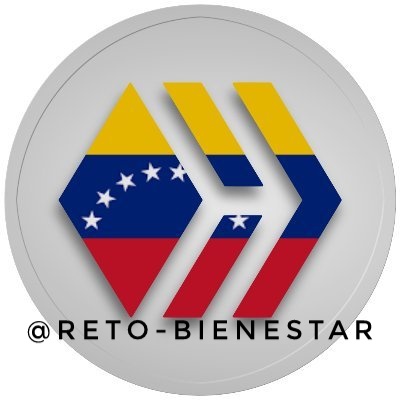 ---
---