Solidarity with Gary Lineker!
So Gary Lineker dared to voice his political opinion on Twitter this week, saying he's against the U.K. government's proposed immigration Bill which is in breech of International Law and in contravention of the EU's Human Right's Convention and he threw in a few migration facts to boot....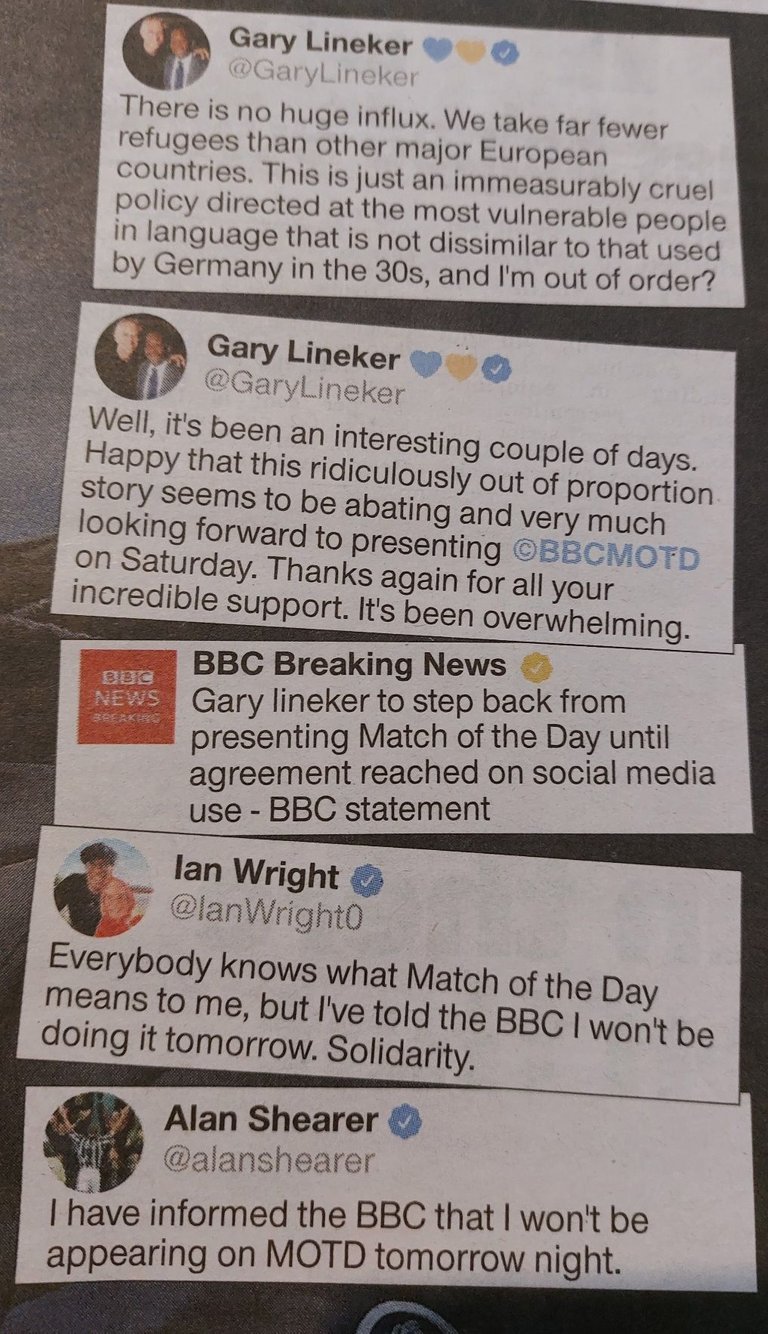 And the BBC suspended him from presenting Match of the Day, one of its flagship programmes.
Or rather it didn't even have the guts to suspend him: it put out a Tweet saying Lineker had agreed to step back from the show temporarily, which apparently was the first he'd heard about it.
Unfortunately the Beeb had forgotten about friendship networks and a bizarre situation ensued in which apparently Gary was texting his news broadcaster friend Dan Walker live on air and let the public know in real time that he hadn't agreed to step back but that the BBC were in fact were forcibly banning him from the show.
And so then his two co-presenters Ian Write and Alan Shearer and a whole load of other people pulled out of MOTD in solidarity leaving the BBC in a mess of a situation where they're struggling to find anyone to step in. I mean, who wants to touch this now?!?
The biased BBC
The Beed claim they are doing this because of impartiality, but clearly this is nonsense. Gary touched a nerve in his private and personal capacity and the head of Corporation have direct friendship links with government - The BBC Chairman helped Boris Johnson secure a loan of almost £1M recently so they are possibly being selective in who they choose to silence - those who criticise the government.
I mean I don't remember them ever hassling people like Jeremy Clarkson who has been vocal in his politics in the past, it took actual physical abuse for him to get sacked.
And Alan Sugar and a whole load of other people express their political views on Twitter, it is just Gary it seems.
NB interesting you wouldn't know there is MASS support for Gary Lineker from The Sun Newspaper... the headline gives you the impression everyone is against him, which they are not, just the right wing government and press pursuing their narrow 'let's try and solve global problems by shutting the gates' agenda - blinkers on - no wonder they're trying to shut down vocal criticism which tries to suggest more open (and in fairness difficult) solutions to global problems...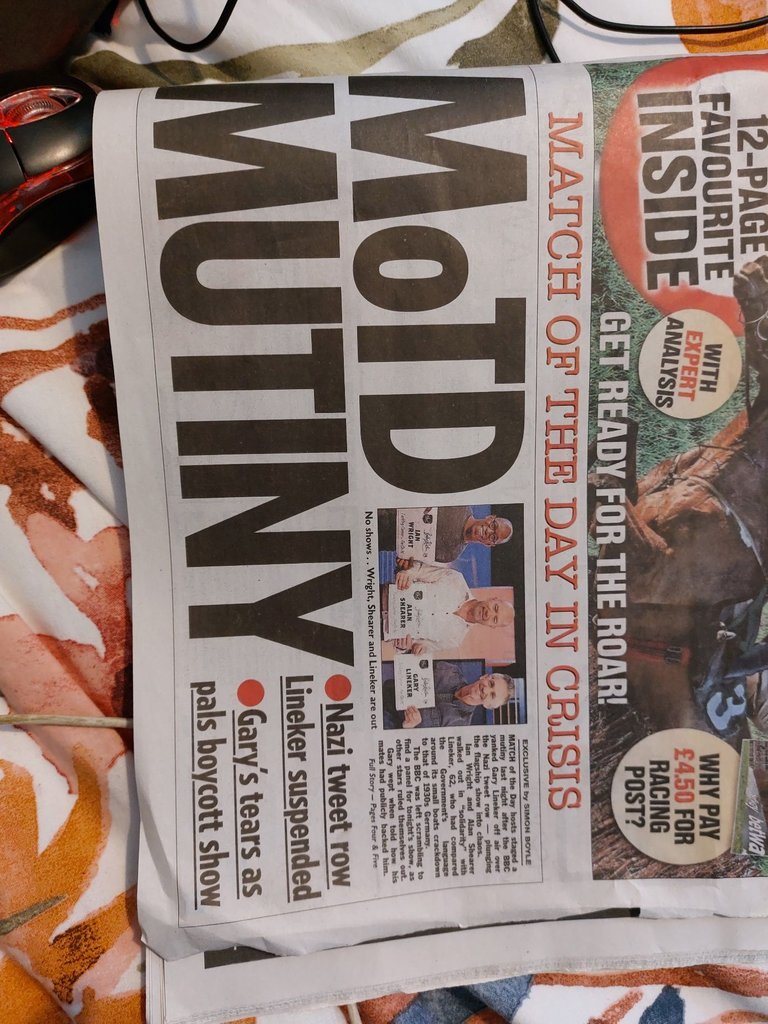 ---
---