Are You Buying Or Selling SIM To Grow Your City?
Hi,
How are you doing?
If you want to build and grow your virtual city on dCity, you need to invest or reinvest to buy cards. Your SIM income is not dependent on the ranking. So you will get SIM based on your building. The tax can change the SIM income.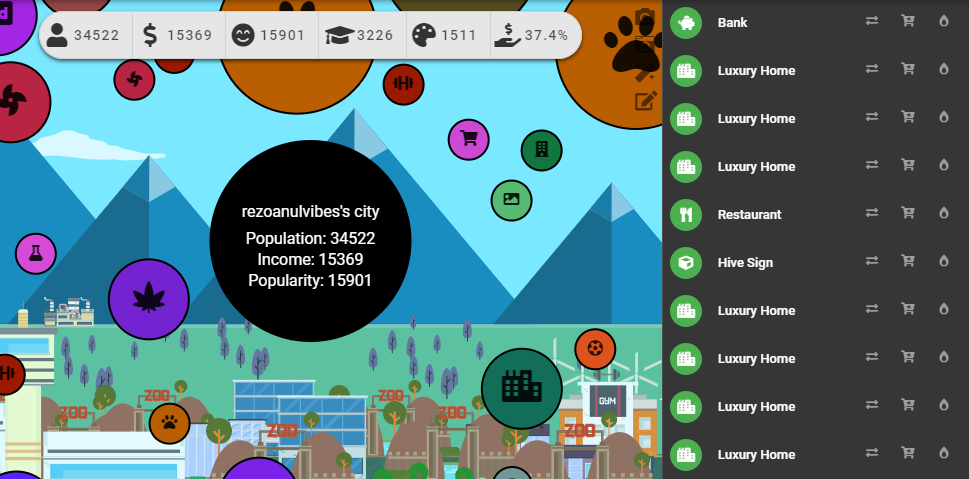 If the tax rate increases, you will get less SIM each day. On the other hand, you will get more SIM if the tax decreases. We enjoyed the lowest tax before. Now the tax rate keeps increasing.
Today the tax rate is 37.4%. When the market price of SIM falls, the tax usually goes up and you will get less SIM. Let's look at the market price.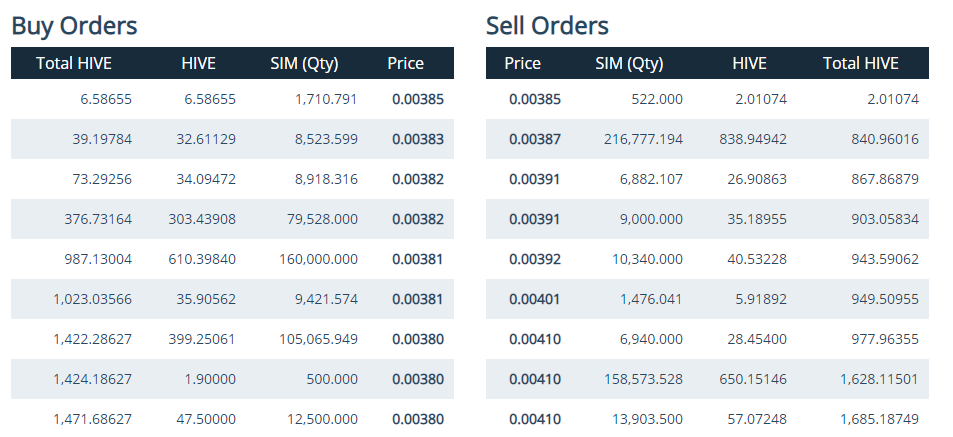 You can see the SIM price is 0.00385 HIVE. It keeps falling. When there is selling pressure and you don't see much buying pressure, the price usually decreases. Sometimes people sell SIM not because they want to cash out.
When you buy any card in the market, you can pay with SWAP.HIVE or SIM. If someone has to pay more to buy cards with SIM, he/she usually sells SIM in the market and buy cards with SWAP.HIVE. It will push the market price further down.
I checked out a couple cards price in the market and saw you can buy cards at a low price if you buy with SIM. Of course, you can check out the market before buying any cards. If buying cards with SIM would be a good option, it will rise SIM price.
And again buying cards with SIM is a way better option now if you want to buy cards randomly. So what are you doing? Are you buying SIM or selling SIM to grow your city?
Please feel free to leave your comments below. Thank you so much for reading this post.
---
---
About Me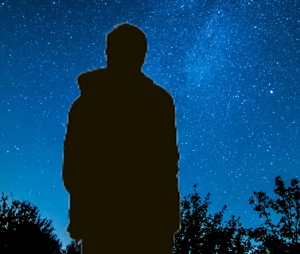 Hi, I am Rezoanul Vibes. I'm a content creator and passionate learner. I write about lifestyle, martial arts, finance, and digital marketing. You can visit my website rezoanulvibes.com. I'm glad to meet amazing people all over the world.
Follow me on Twitter
Watch my videos: 3Speak, DTube, Lbry, and YouTube.
Visit: rezoanulvibes.com
---
Posted Using LeoFinance Beta
---
---