Through Several Solid Activities on a Sunny Wednesday.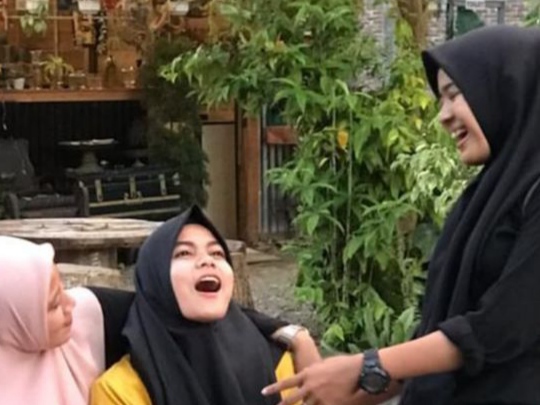 Through Several Solid Activities on a Sunny Wednesday.
Morning spirit.
Friendship greetings to all of you.
On this occasion, I will share my life journey or activities that I went through on Wednesday, 01/18/2023. Hopefully the presence of moments in the journey of life that I went through can provide positive value for all of us in life.
The sun's rays seep through the cracks of the house, a sign that today is very bright. Even though my body's condition is not stable, I still carry out several activities today with enthusiasm.
The morning activities that I do are helping my mother at home, I do various housework with her and my beloved sister. Activities such as cleaning the house, yard, washing dishes, and washing clothes, we do together by sharing tasks.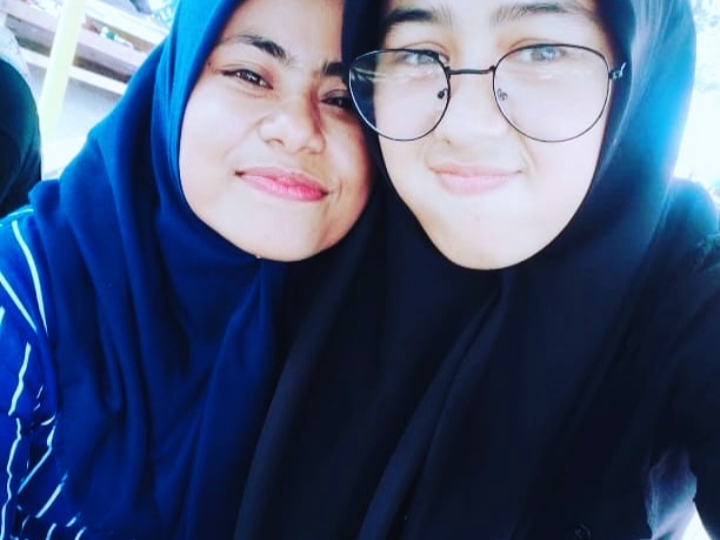 We did the work one by one until it was finished, while mother was busy preparing various food menus for breakfast and several menus for lunch later. After the activity was over, I immediately took a short break before cleaning myself and continuing with other activities.
Around 10.00. WIB, I immediately went to the Tagana Bireuen office. By using a motorbike, I went straight to the office. The purpose of going to the Tagana office is to carry out picket duty on standby in disaster management.
Upon arrival, several friends seemed to have arrived earlier. I immediately went into the room to meet them, and I saw that the chief coordinator, Tagana Bireuen, was in the room.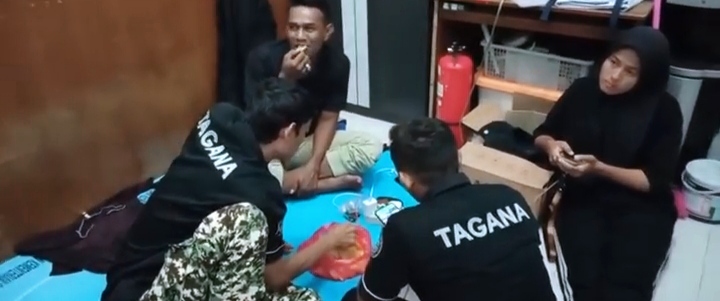 I immediately joined them, which turned out to be the chief coordinator giving a little education about disaster management as well as some presentations about the activities we would be doing in the next few months.
My friends and I immediately took part in this unplanned activity with full seriousness and enthusiasm. After the activity was over, my colleagues and I immediately enjoyed the food and drinks that were available.
Time flies by, the wall clock shows 12.00. WIB, a sign of the task time for today has been completed. I immediately said goodbye to the chief coordinator and friends to return home.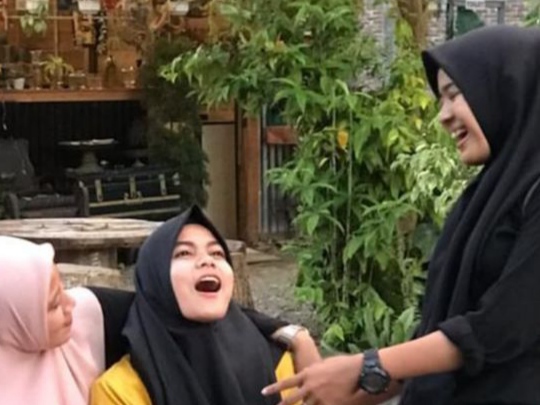 But after coming out of the office room, apparently friends have been waiting. My friends invited me to have lunch together, I immediately accepted the invitation and we headed straight to one of the cafes in the city of Bireuen.
Our destination is Cafe Jemeun Coffe & Restaurant Bireuen, we chose this place to enjoy lunch. Upon arrival at the place, we immediately chose a table to enjoy the various menus available.
This afternoon I chose white rice and chicken penyet and cold green tea drinks as the lunch menu, while my friends chose food and drinks according to their individual tastes.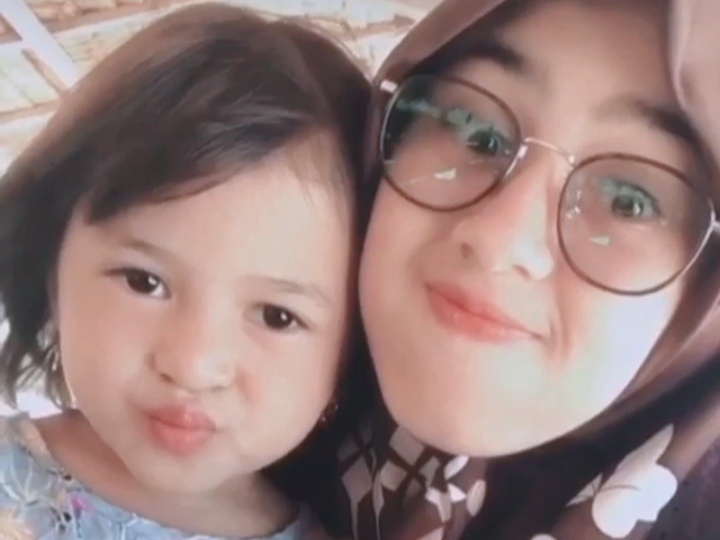 After lunch was over, we chatted for a while and joked and laughed with each other. This togetherness can make fatigue disappear instantly, this togetherness is able to provide inspiration for the life of me and my friends.
We share stories, complain and motivate each other. So that this togetherness really gives its own meaning in life, without feeling the time keeps turning and the watch shows 14.05. WIT, we immediately returned to our respective homes.
When I got home, I immediately cleaned myself and performed the midday prayer. There is no activity that I do at home other than resting and hanging out with my beloved family.
I only play with my nephews in the living room, along with other families I also watch television in that room. Being able to spend time with family today is the most enjoyable thing, every now and then we joke with each other when this togetherness brings its own entertainment.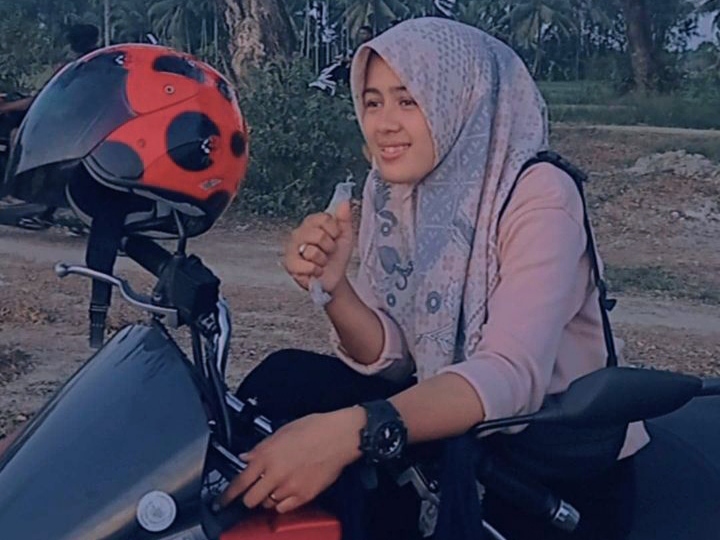 Meanwhile, after the Asr prayer, I headed straight to the Paya Kareung Bireuen Sports Field. My goal at that place was to meet friends who were exercising, using a motorbike I went straight to the location.
Upon arrival at the venue, I watched them exercise. I also enjoy beautiful scenery, breathe fresh air and enjoy a very touching sunset.
This afternoon I did not exercise, this is because the body is a little unwell. But I took the time to chat with my friends, we talked about many things until the evening came with a beautiful sunset.
While the activity that I do at night is to enjoy dinner with friends. We have a place at Bestie Caffe Bireuen, a place that is currently loved by the young people of Bireuen.
We ordered a variety of favorite food and drink menus, we immediately enjoyed the menu with gratitude. Small talk also occursat this dinner, we discussed various things including plans for a weekend getaway together.
The conversation made the atmosphere even more late, the clock showed 22:15. WIB, I immediately said goodbye to my friends to return home. While they continued their short conversation, it was unknown how long it would take them to get up from the meeting.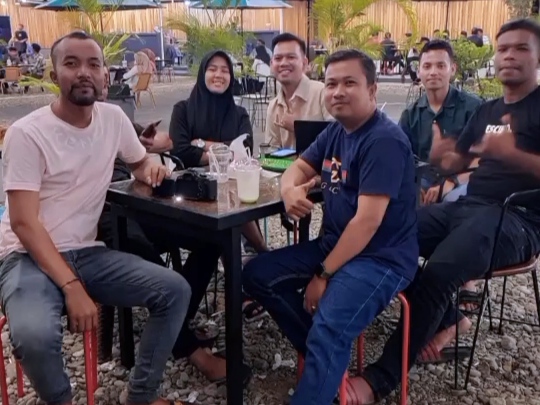 Arriving home, I immediately cleaned myself and changed clothes. Next I gather with my family at home while resting from today's activities.
That's the post for today, I hope this is useful for all of us. Please critique and suggestions from all colleagues, you can write criticisms and suggestions in the comments column.
Thank you.
---
---