Drive to Survive (2019) review: The car-dashians.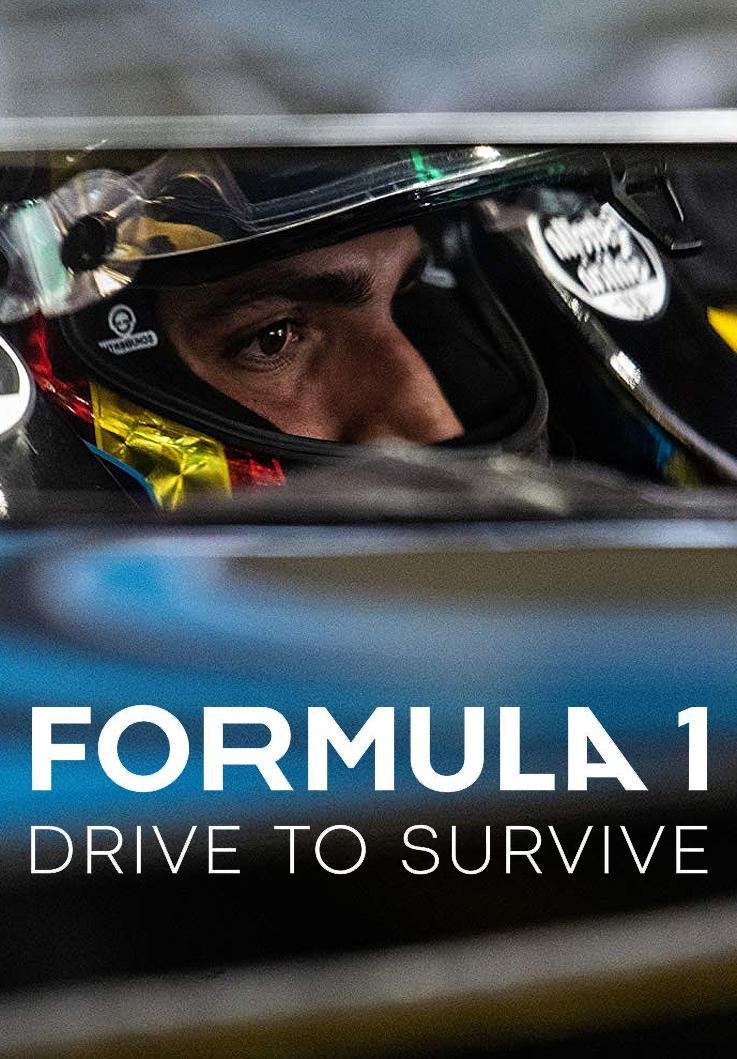 Source

I have recently been dedicating considerable portions of my time to update you with the series/documentary "Drive To Survive", for those who are unfamiliar with it, this project seeks to show us the various facets of Formula 1, putting ourselves in the shoes of various drivers, engineers , coaches and crew chiefs as we follow their journeys through each season since 2018.
As someone who is generally apathetic towards sports in general, I'd be lying to say that on paper I had little reason to watch the Netflix original series, however, over the past couple of months I've found myself becoming more and more interested in it. Formula 1, something that has been greatly enhanced by how intrinsically passionate the competition is.
Although for many it is nothing more than a bunch of races in the fastest vehicles in the world, there are many factors that allow us to connect with them on a deep level, and it is something that from its first episodes Drive To Survive knows how to capture perfectly.
Beyond the single-seaters, we have a display of elitist engineering and technology, where a bunch of multi-million dollar companies decide to invest all possible resources in creating the most powerful machine possible within the standards that the FIA establishes, apart from the vehicles themselves. we have the pilots, athletes who seem to have superhuman physical abilities, and who, naturally, find themselves involved in dramas and tensions with each other.
The key in Drive To Survive lies in the fact that despite being a documentary, there is a narrative structure that takes advantage of real life events to narrate simple but effective narrative arcs.
For example, one of the first episodes of the first season focuses a good portion of its duration on narrating the friendly rivalry that exists between Carlos Sainz and Fernando Alonso, two pilots who share Spanish nationality. Another episode focuses on the dissatisfaction of the main Red Bull driver for that date (Daniel Ricciardo) with the team, indirectly finding himself replaced by a young emerging talent: Max Verstappen, who by the way, currently accumulates two simultaneous championships.
While Drive To Survive can lapse into sensationalism and over-the-top spectacle (to the point where many criticize it for basically being a manipulative soap opera), for many people like us it's a window into a fascinating discipline, with a dense history and plagued with many bright and tragic moments.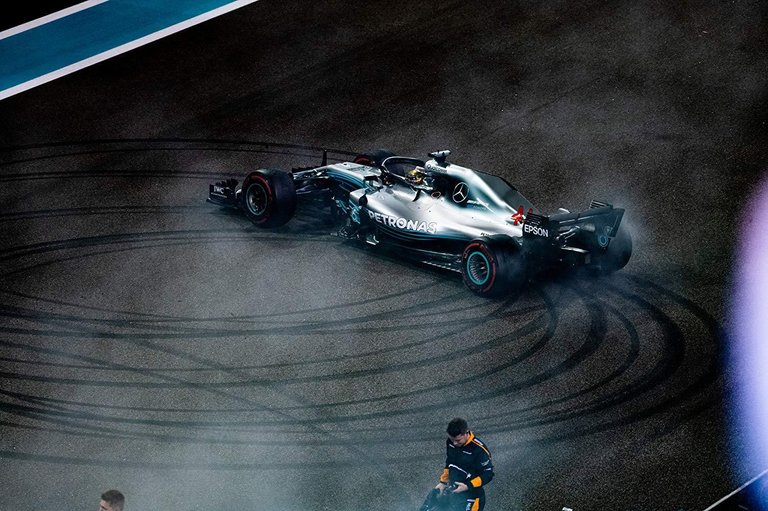 Source
Beyond its substance, all the superficial aspects of the series are very well cared for, its episodes are usually under 40 minutes, and it is difficult to get bored with the pace they maintain.
Logically it is not the most technical and complete exploration of the sport, but it is a good step for those who, like me, are looking for a solid starting point in all the myth that surrounds it.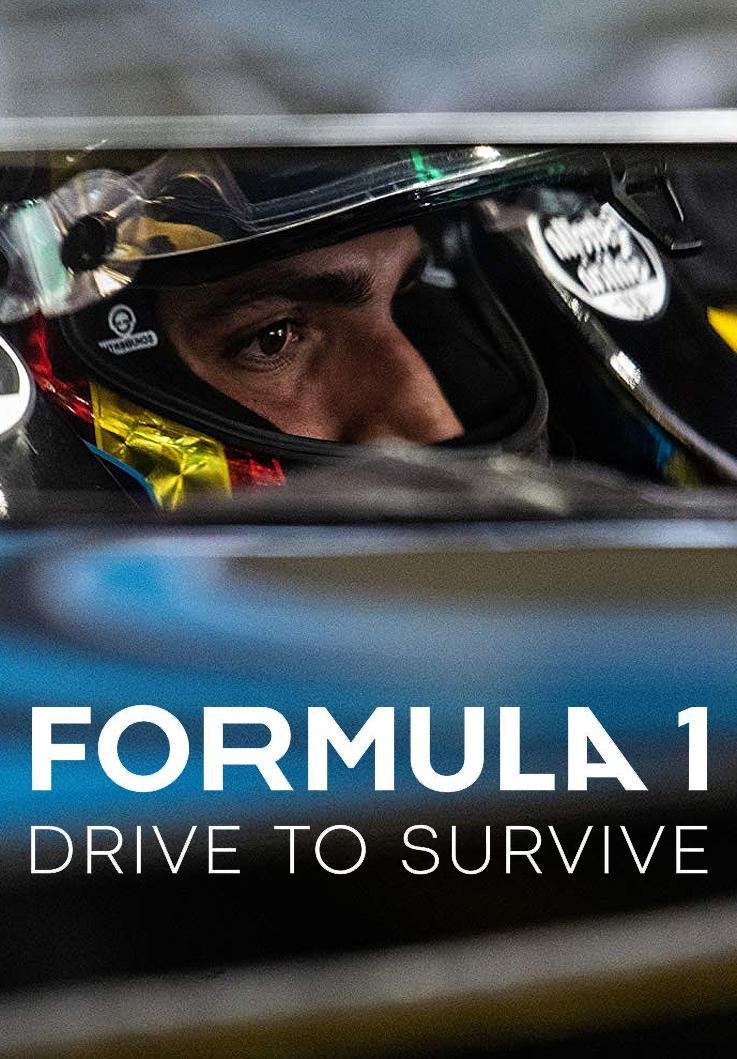 Source

Recientemente he estado dedicando porciones considerables de mi tiempo a ponerle al día con la serie/documental "Drive To Survive", para aquellos que la desconozcan este proyecto busca mostrarnos las diversas facetas de la Fórmula 1, poniéndonos en la piel de diversos pilotos, ingenieros, técnicos y jefes de equipo a medida que seguimos sus viajes a través de cada temporada desde el año 2018.
Como una persona que suele ser apática con los deportes en general, mentiría si les digo que en papel tenía pocas razones para ver la serie original de Netflix, no obstante, desde hace un par de meses me he encontrado sintiendo cada vez más interés por la Fórmula 1, algo que se ha visto muy potenciado por lo intrínsecamente apasionada que resulta la competición.
Aunque para muchos no es más que un montón de carreras en los vehículos más veloces del mundo, existen muchos factores que nos permiten conectar con ellas a un nivel profundo, y es algo que desde sus primeros episodios Drive To Survive sabe capturar a la perfección.
Más allá de los monoplaza, tenemos un despliegue de ingeniería y tecnología elitista, en dónde un montón de empresas multimillonarias deciden invertir todos los recursos posibles en crear la máquina más poderosa posible dentro de los estándares que establece la FIA, aparte de los vehículos en si tenemos a los pilotos, atletas que parecen contar con aptitudes físicas sobrehumanas, y, que naturalmente, se ven envueltos en dramas y tensiones entre si.
La clave en Drive To Survive radica en qué a pesar de ser un documental, existe una estructura narrativa que aprovecha los eventos de la vida real para narrar arcos narrativos simples pero efectivos.
Por ejemplo, uno de los primeros episodios de la primera temporada enfoca una buena porción de su duración a narrar la rivalidad amistosa que existe entre Carlos Sainz y Fernando Alonso, dos pilotos que comparten la nacionalidad española. Otro episodio se enfoca en la inconformidad de el piloto principal de Red Bull para esa fecha (Daniel Ricciardo) con el equipo, giendose indirectamente reemplazado por un joven talento emergente: Max Verstappen, quien por cierto, acumula dos campeonatos simultáneos en la actualidad.
Si bien Drive To survive puede caer en el efectismo y el espectáculo exagerado (Al punto en el que muchos lo critican por ser básicamente una soap opera manipuladora), para muchas personas como nosotros es una ventana a una disciplina fascinante, con una historia densa y plagada de muchos momentos brillantes y trágicos.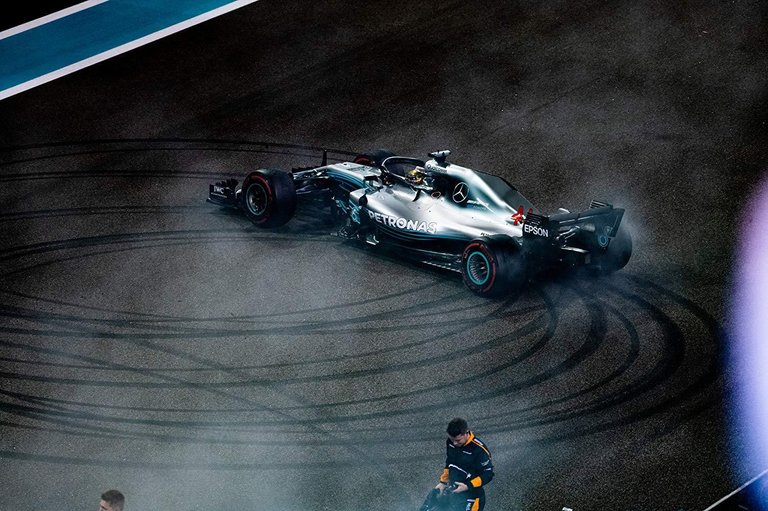 Source
Más allá de su sustancia, todos los aspectos superficiales de la serie estan muy buen cuidados, sus episodios suelen estar por debajo de los 40 minutos, y es difícil aburrirse con el ritmo que mantienen.
Lógicamente no es la exploración más técnica y completa del deporte, pero es buen paso para aquellos que como yo buscan un punto de partida sólido en todo el mito que le rodea.

Twitter/Instagram/Letterbox: Alxxssss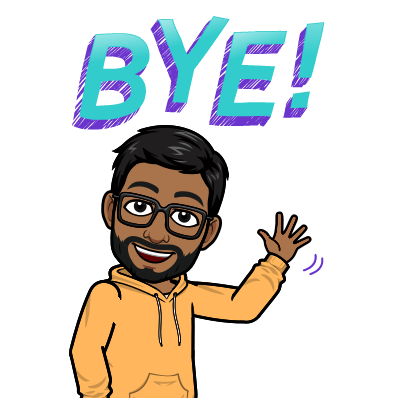 ---
---