Bug v Actifitu. Hive těží Bitcoin?!

Tak se mi včera podařilo omylem postntout podruhé tu stejnou aktivitu u Actifitu. Možná je chyba v mé appce, sám jsem byl překvapen, co proč a jak se to vlastně mohlo postnout znova.
Ten článek jsem tedy teď přepsal, tak uvidíme, snad půjde dát dneska klasický post "za včerejšek". Já se totiž pokoušel dát včera normálně post za včerejšek, ale trochu jsem byl překvapený, že mi to dalo možnost postnout text z předvčerejška i s fotkou, ten samý text.
Tak ať aspoň o něčem napíšu, narazil jsem ještě na jeden bug, jestli se to tak dá říct. Nebo spíš omyl, mistake, menší chybu. Jeden z YouTuberů, který ve svém videu mluvil o tom že těžaři Bitcoinu prodávají každý BTC co vytěží a ta cena je celkem na hraně profitability zmiňoval i společnosti které těží Bitcoiny.
A k mému údivu se objevilo mezi těžaři logo Hive. On totiž miner s názvem Hive existuje, jen ale má trochu jiné logo, což se prostě stane, když si googlíte logo do titulky videa...ale musel jsem na to takto přijít, chvíli jsem byl dost překvapen.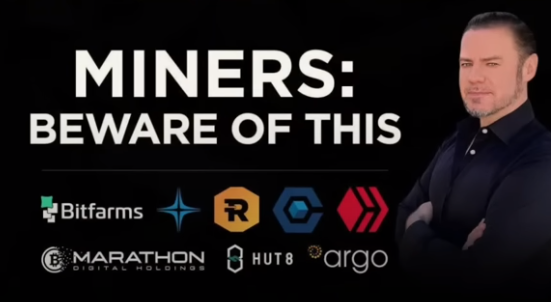 A co vy, sledujete nějaké YouTubery? Viděli jste někdy video od InvestAnswers?
---
---