Feeling Deep Frustration, Attacking Life Doc, Heart Trouble: My Surfing Week
Today I burned, right in my centre, with frustration - white hot and paralysing. I have spent the last couple of years recognizing how frustration is one of my core responses, and have still not got to the bottom of why. I recall the same feeling as a child, except I would inhabit that space so fully I could not possibly let it pass in the way I do now.
Today it was about longboarding. I've been largely stand up paddle boarding the last ten years so the transition to a longboard is a re-learning curve, mainly for my body. It has to learn to jump up fast (known as popping up) which can be hard to do when a big, rumbling, bumpy wave comes through. That's what happened today - it was a really big swell and I felt my lack of confidence impact both where I sat in the break and how I totally looked it every time I tried to take off. I was watching my best mate take off on some huge waves and she was surfing really well, and I just felt frustrated. Later she said she nearly grabbed me to paddle out where she was (I felt a bit scared) but thought, nah, she can surf, she won't want me telling her what to do.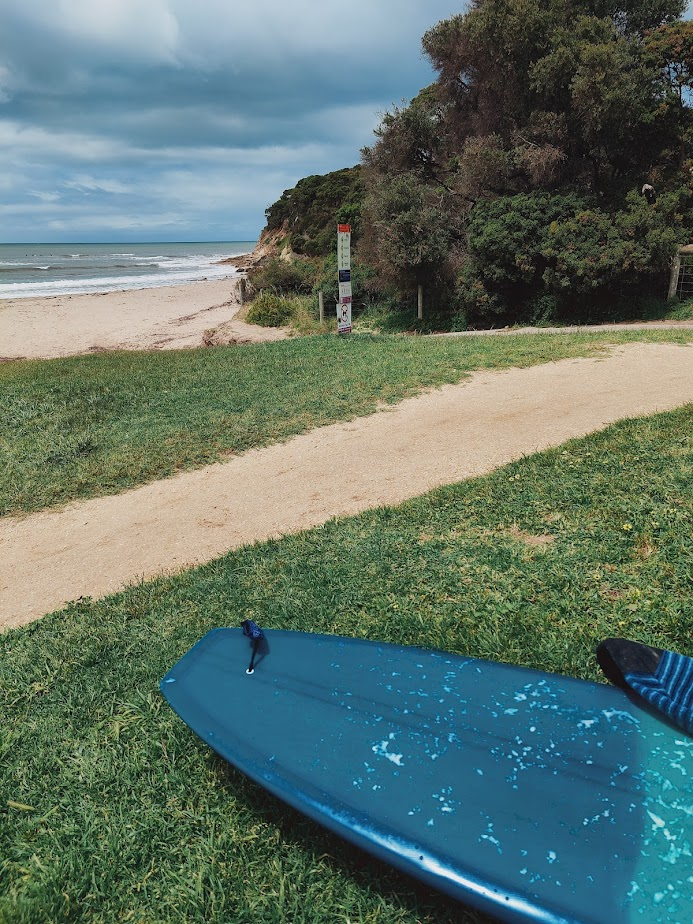 Thing is, I was feeling like that's exactly what I needed... A little encouragement and support. Usually I'm pretty independent and hate being told what to do but I'm leaning in more to that now. Just fucking help, is what I'm screaming on the inside. It's a new one on me.
At least these days I can recognize frustration as a sensation that will pass. I said as much to my bestie when she asked how I went and if I got any waves. If there's anyone I can tell the truth to it's her. Still, I was working hard to blink back hot tears.
One strategy I've learnt when I'm feeling like this is to talk to myself in encouraging ways. At least, I said to myself today, you got OUT there. It was big and scary and not for everyone. You paddled great and felt strong, and you KNOW how to paddle in conditions like that. You are 51 years old girl, and at least you are OUT there, doing it! You've got this!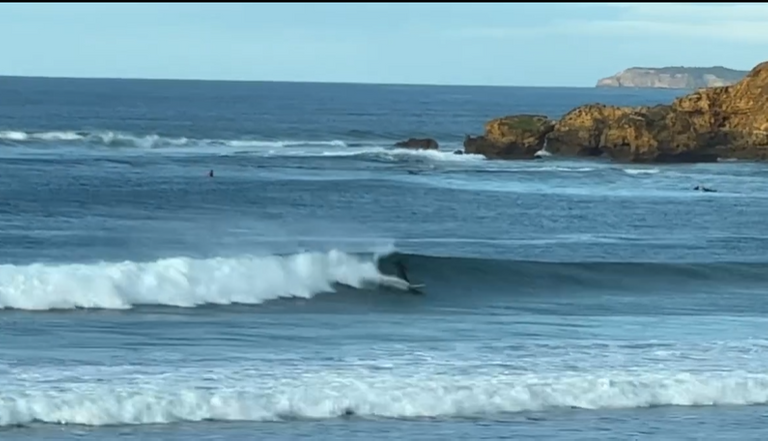 This week's surf, Torquay
But still, hours later, I feel those frustrated edges. I'm trying to breath through it and I know I'm looking forward to paddling out in the morning and trying again. I'm old enough to know giving up is a stupid game. I need to feel the frustration and do it again. I think it's a reaction to failure I'll carry into future lifetimes but dammit I hope I learn my lessons a little faster next time around.
Attacking Life Doco
All my frustrations pale into insignificance when I watched this documentary shortly after writing the above. It's about a really talented surfer getting bitten on the leg and losing pretty much all of his quad. He was told he'd barely walk again let alone surf. Of course, he proved them wrong.
Being bitten by a shark is any surfer's worst nightmare, but truth be told it's incredibly rare. Still, I hope it doesn't happen to me! The doco is defintely inspiring and worth a watch.
Heart Troubles
I'm definitely not the only frustrated person in the water this week. I was chatting to a girl I know out in the water today and she's feeling it too. She had a heart attack after getting the COVID 19 vaccine. Whilst I won't respond to discussion about the vaccine in the comments, it's interesting to hear it from someone it happened to, rather than word of mouth or propaganda. Since then she's struggled a lot with illness and getting back to her peak fitness. We were both grumpy old woman out in the water but we got some nice waves in the sunshine - well, some gutless and weak waves, but it was sunny and relatively uncrowded so couldn't complain. Both of us acknowledged how quick we were to give up when we were young but now we've learnt perseverance is everything.
Anyway, up and at em - at least my wetty will have chance to dry since it's not going to be great over the next week. Time to work on my core strength - lots of squats, sit ups and popping up on my yoga mat!
How's your week been, surfing or otherwise?
With Love,

Are you on HIVE yet? Earn for writing! Referral link for FREE account here




---
---