WOO HOO, I FINALLY HAVE A NEW SUP!
Oh hallelujah, at last! The year I left teaching in 2021, I'd saved all year to put enough away for a new paddleboard. It'd been sitting there ready to buy one, but it took me ages to decide which one. I've never had a brand new SUP - both of my last ones were secondhand, and the last one I've had for seven years! It was a carbon one so it was pretty strong, but it was time for a change and to be honest it was getting a bit ratty, and I needed to fix the nose to stop water ingress.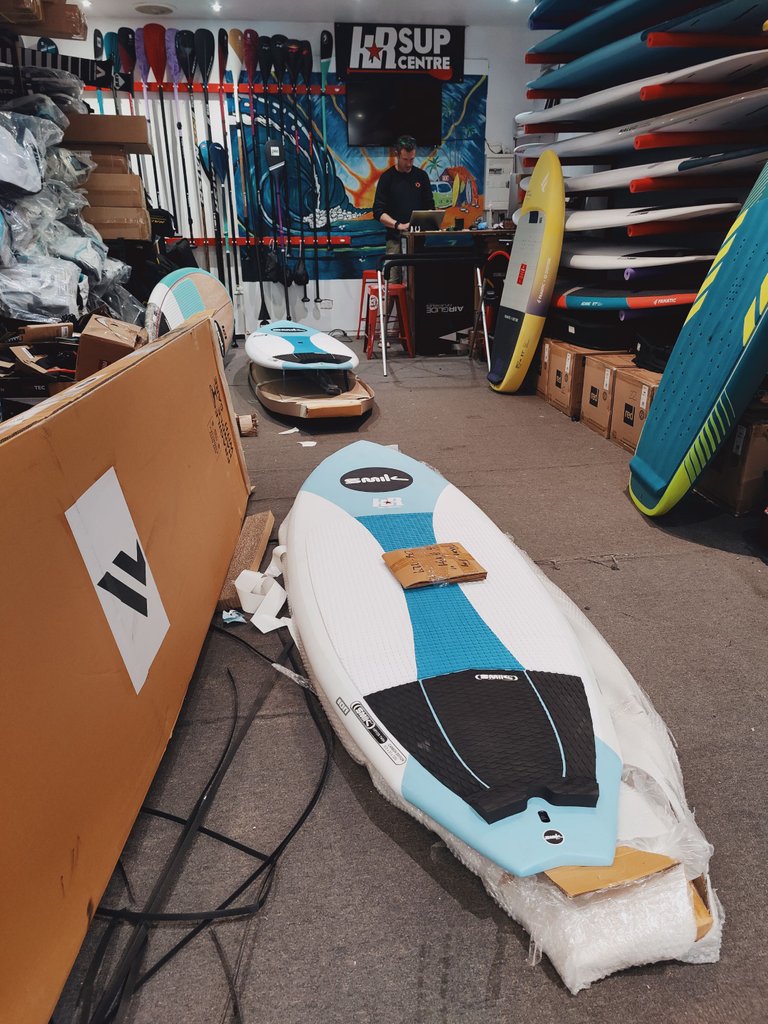 Also, I'd lost Jamie's SUP off the roof when I went to Tassie - well, arguably it wasn't me, as he was the one that did the straps up. So we only had one board and with summer coming up, we needed two. Now he can ride my old one whilst I swan around on the new one.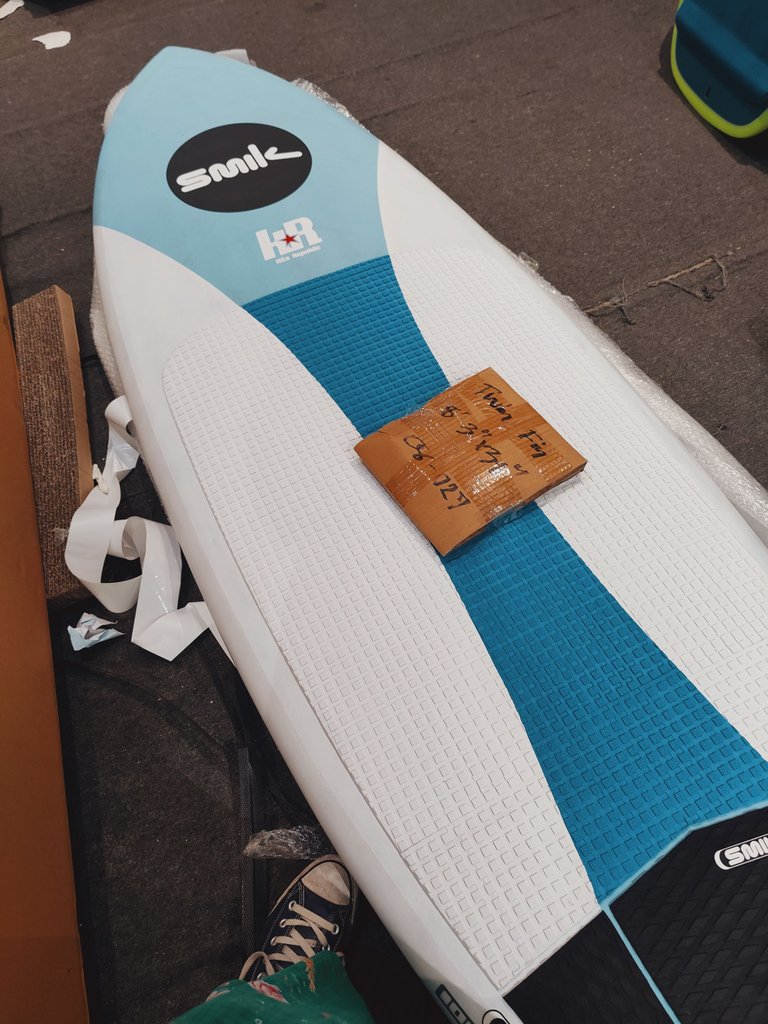 I got it from Kite Republic in St Kilda (Melbourne) when we were up there seeing the grandson on Sunday. I was so happy to find out they were having a Black Friday sale too so it cost me less than I thought. Woo hoo!
I had my first go on it today in small waves at Fishos, Torquay - the kind of break that only works when the swell is BIG. It'd been soooo windy for days and full on windy this morning as well but Fishos can be quite protected. I ended up having more fun than I thought I would, and my bestie came out with me. There was hardly anyone else out as as the tide filled up there was some nice fun waves if you sat pretty deep where the waves were breaking.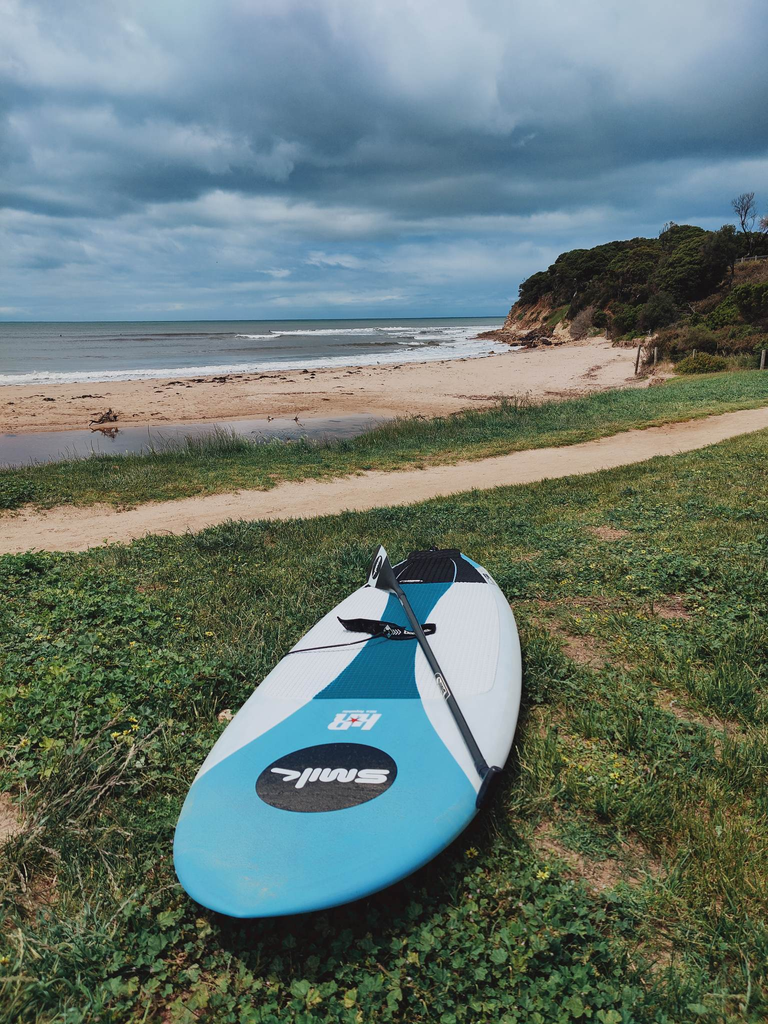 It felt a little harder to paddle on the flat than my last board, but caught waves easy enough (with me paddling hard, haha!) and on the wave, it was fun. I've never ridden a twin fin before and it's quite easy to turn - it'll be fun on some bigger waves when I can stand on the tail and really feel what it can do. I have a tendency to ride in the middle of the board more as it's what I'm used to with my other board, so it's going to be super fun trying to get used to this one, which is what I wanted.
It's kinda the same dimensions but a few litres lighter, and a bit less wide, but not that much different than my last board except it's a twinnie.
I'm sure none of this makes sense for you Hive folk, so I won't go into the details - if you're stuck for something to comment, think about the colour haha - or maybe a time you got something new to do with the passion you love and how that felt.
Surfing is everything for me - I love it soooo much. Whether it's the paddleboard or my longboard, I just love being in the ocean catching waves. I've loved it all my life and I can't imagine not being out there, in nature, being in the moment, totally in flow.
With Love,

Are you on HIVE yet? Earn for writing! Referral link for FREE account here




---
---