Il mio Report Actifit: settembre 5 2021The island of Tenerife with clouds🏝️🏝️🏝️🏝️🏝️🏝️😍😍😍😍😍☁️☁️☁️☁️☁️☁️☁️☁️☁️☁️☁️☁️☁️☁️☁️☁️☁️☁️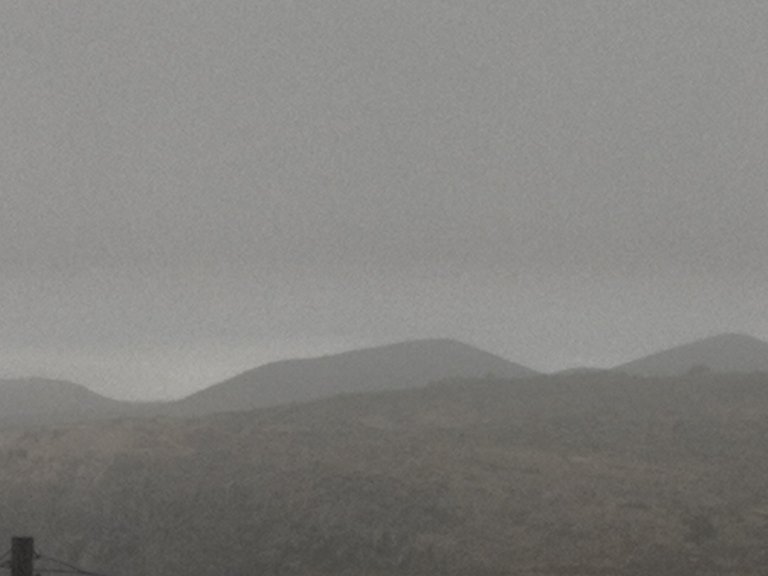 By rizzellofabio
Hello free world, how was Sunday? For me a Sunday of tranquility. Here in the Canary Islands the weather is cloudy, but with a very good temperature. I can't wait for tomorrow to get back to physical activity.
https://meteobox.es/islas-canarias/tenerife/
My country seen from the hill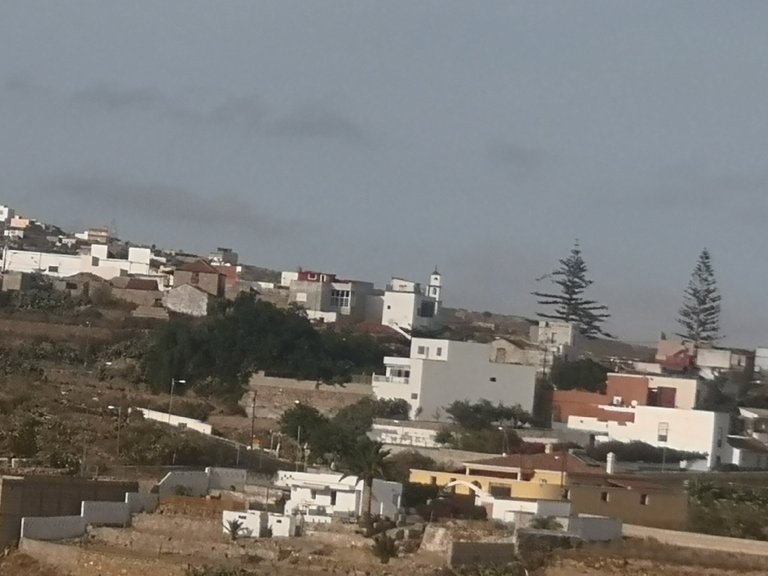 By rizzellofabio
How nice to see the clouds, with such intensity. It is rare to see many clouds here on the island, when there are, I do not have to take precautions for the sun. But as I have always told you, in other posts, the island is very special, there can be clouds here where I live and at 20 km very sunny and warm. It all depends on the drafts.
And then in a couple of hours
everything can change.
As I told you, look at this photo taken 10 km away from the first two and you already see the difference.

By rizzellofabio
https://es.m.wikipedia.org/wiki/San_Isidro_(Granadilla_de_Abona)
While this is a photo taken in Valle Guerra, on the other side of the island, pious or not at the same time that I took my.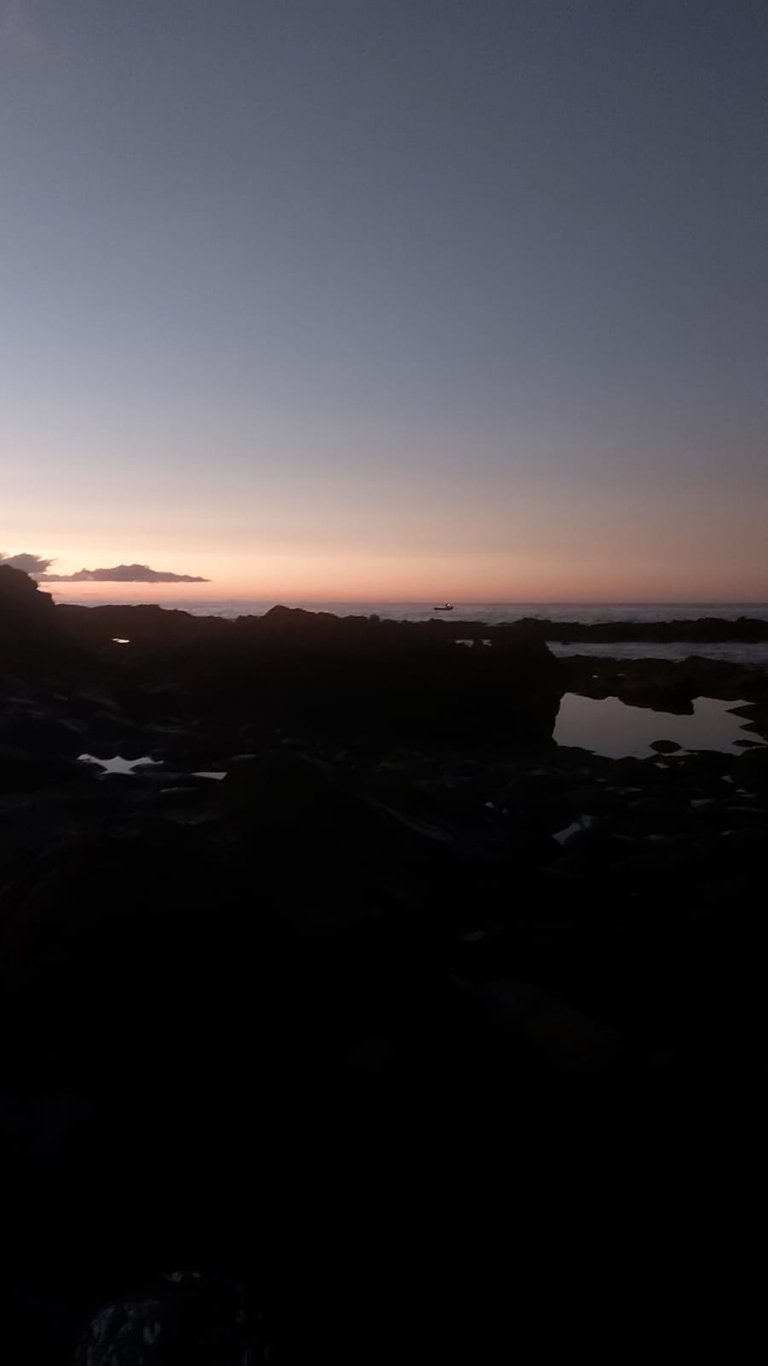 By mariola
https://es.m.wikipedia.org/wiki/Valle_de_Guerra
Greetings from Cristiano.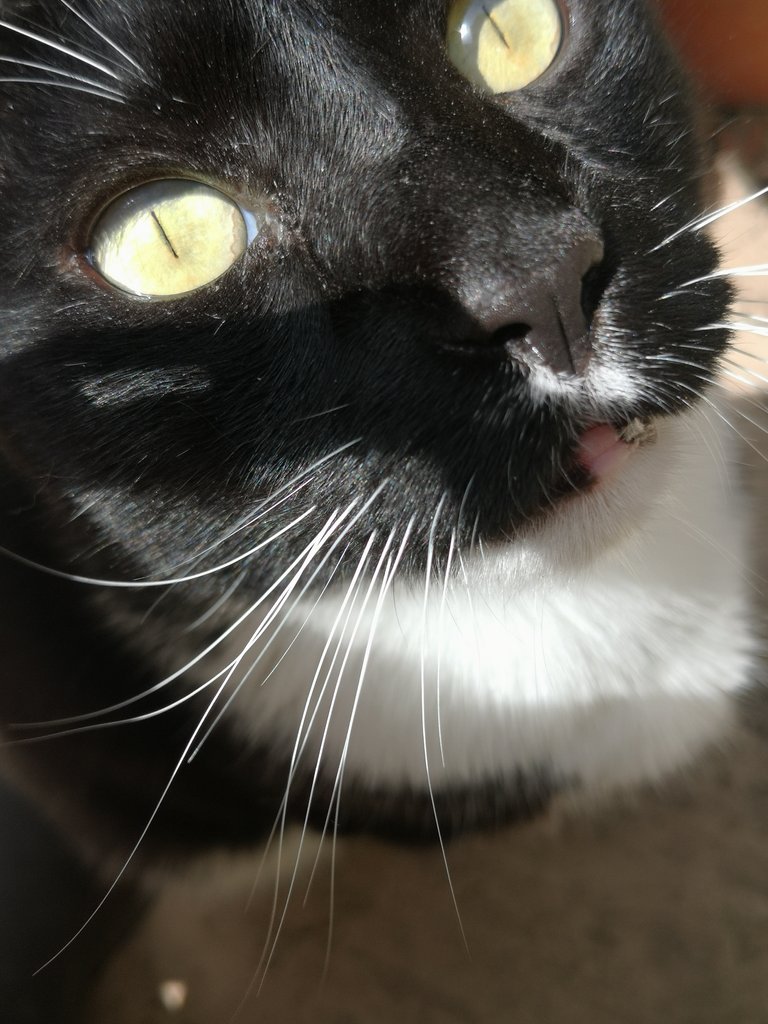 By rizzellofabio
https://en.m.wikipedia.org/wiki/Bicolor_cat
Then my evening work of pizza door begins, as always + pizzas + steps + money.
The week is over, I wish you a great start to the week, for me the rest begins tomorrow. Goodnight a hug we write to each other read tomorrow. Bye bye.
All the photos taken by me were taken with my Huawei Mate 10 Pro.
 <br/> _This report was published via Actifit app ([Android](https://bit.ly/actifit-app) | [iOS](https://bit.ly/actifit-ios)). Check out the original version [here on actifit.io](https://actifit.io/@rizzellofabio/actifit-rizzellofabio-20210905t225122457z)_ <br/> <br><img src="https://cdn.steemitimages.com/DQmXv9QWiAYiLCSr3sKxVzUJVrgin3ZZWM2CExEo3fd5GUS/sep3.png"><br><table>    <tr>        <img src="https://cdn.steemitimages.com/DQmRgAoqi4vUVymaro8hXdRraNX6LHkXhMRBZxEo5vVWXDN/ACTIVITYCOUNT.png"> </tr>   <tr>        <div class="text-center"><b>26745</b></div> </tr></table><table>    <tr>        <img src="https://cdn.steemitimages.com/DQmZ6ZT8VaEpaDzB16qZzK8omffbWUpEpe4BkJkMXmN3xrF/ACTIVITYTYPE.png">  </tr>   <tr>        <div class="text-center"><pre><b>Camminare</b></div></pre></div>    </tr></table><div class="text-center"><img src="https://cdn.steemitimages.com/DQmY5UUP99u5ob3D8MA9JJW23zXLjHXHSRofSH3jLGEG1Yr/A-10.png"><a href="https://bit.ly/actifit-app"><img src="https://cdn.steemitimages.com/DQmQqfpSmcQtfrHAtzfBtVccXwUL9vKNgZJ2j93m8WNjizw/l5.png"></a><a href="https://bit.ly/actifit-ios"><img src="https://cdn.steemitimages.com/DQmbWy8KzKT1UvCvznUTaFPw6wBUcyLtBT5XL9wdbB7Hfmn/l6.png"></a></div>
---
---