🔴🔵¿Dembele mal asesorado? La estrategia del Barca con Lewandoski y más🔵🔴|| 🔴🔵Dembele ill-advised? Barca's strategy with Lewandoski and more🔵🔴🔴 [ESP/ENG]
🔵🔴 Bienvenidos🔴🔵||🔵🔴Welcome🔴🔵
---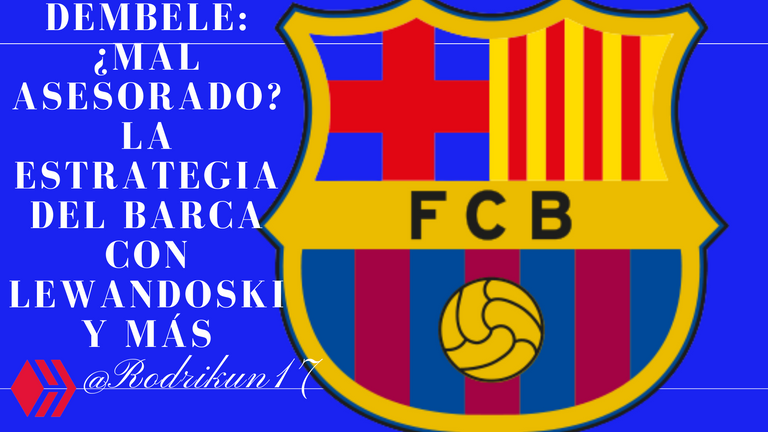 ---
🔵🔴Etapa cumbre: caso Dembélé🔴🔵||🔵🔴Peak stage: Dembélé🔴 case.🔴🔵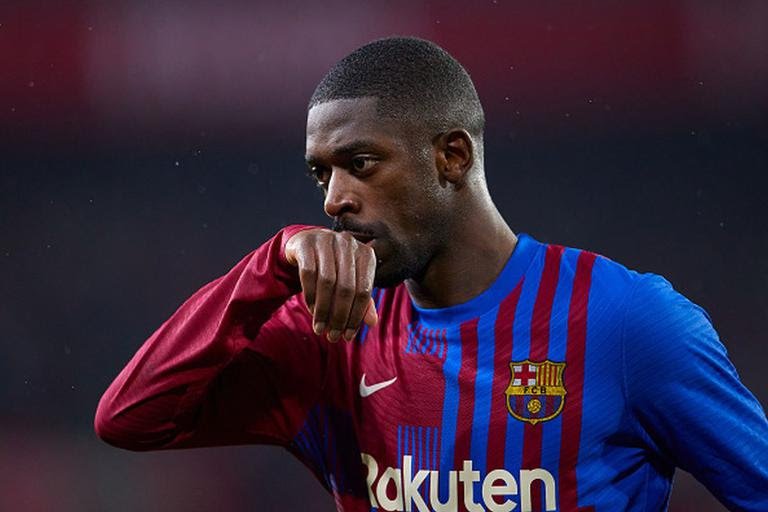 El joven jugador francés tiene sobre la mesa tres ofertas: una proveniente de Londres, específicamente el Chelsea dónde se reencontrará (hipotéticamente) con su ex entrenador y el que lo catapultó al fútbol top Thomas Tuchel, la otra proveniente del parque de los príncipes, el PSG y la última oferta es la renovación del Barcelona, pero todos, tanto los clubs, entrenadores ,gestores y aficionados seguimos sin entender qué planea Dembélé y sus asesores. No sé si estará siendo mal asesorado pero en Chelsea no están dispuestos a cumplir con las demandas del jugador, específicamente la deportiva donde exige ser titularisimo. En Chelsea opinan que NO pueden darle esa condición de inamovible debido a sus antecedentes disciplinarios, viendo como el jugador en más de una ocasión a través de sus acciones se declaraba en rebeldía al incumplir los horarios con impuntualidad y además sus lesiones también hacen que en Londres duden de su incorporación. Ahora bien, en Londres lo están pensando, algo que en París no siquiera hacen. El PSG tuvo la intención de unirse a la puja por el jugador pero su nuevo director deportivo se impuso por más que Dembélé es amigo y compañero de selección del principal jugador del París: Mbappe. En Barcelona no están dispuestos a mejorar su oferta de renovación por más que ya se encuentran activadas las palancas financieras...el Barcelona no va a cumplir con las pretensiones económicas de Dembélé para no distorsionar la masa salarial del equipo a pesar de que Xavi Hernández públicamente y lo más seguro es que también de forma privada ante la junta catalán ha defendido el aporte del francés dónde citandolo: "es el mejor jugador en su posición. El Barcelona NO está en la labor de distorsionar la masa salarial del club dónde una de las leyes impuestas por Xavi es: "acabar con las vacas sagradas" es decir, el Barcelona no tendrá en su equipo jugadores con salarios estratosfericos". Está norma fue impuesta en su día por Johan Cruyff, retomada por Frank Rikjaard, después con Guardiola y perdida por Setién y Koeman.
The young French player has three offers on the table: one coming from London, specifically Chelsea where he will meet again (hypothetically) with his former coach and the one who catapulted him to top soccer Thomas Tuchel, the other coming from the Princes Park, PSG and the last offer is the renewal of Barcelona, but everyone, both clubs, coaches, managers and fans still do not understand what Dembele and his advisors are planning. I do not know if he is being badly advised but in Chelsea they are not willing to meet the demands of the player, specifically the sporting one where he demands to be a starter. In Chelsea they are of the opinion that they can NOT give him that status of irremovable due to his disciplinary record, seeing how the player on more than one occasion through his actions declared himself in rebellion by breaking the schedules with unpunctuality and also his injuries also make them doubt in London of his incorporation. Now, in London they are thinking about it, something that in Paris they do not even do. PSG had the intention of joining the bidding for the player but their new sporting director prevailed even though Dembélé is a friend and teammate of the main player of Paris: Mbappe. In Barcelona they are not willing to improve their renewal offer even though the financial levers are already activated...Barcelona will not meet Dembélé's economic demands in order not to distort the team's wage bill even though Xavi Hernández publicly and most likely also privately before the Catalan board has defended the Frenchman's contribution where quoting him: "he is the best player in his position. Barcelona is NOT in the work of distorting the wage bill of the club where one of the laws imposed by Xavi is: "to end with the sacred cows" that is to say, Barcelona will not have in its team players with stratospheric salaries". This rule was imposed in its day by Johan Cruyff, retaken by Frank Rikjaard, then with Guardiola and lost by Setién and Koeman.
---
Digo que Dembélé está mal asesorado debido a que los jugadores no deberían moverse solo por dinero. Ya esto lo vimos con Óscar cuando se fue a China y otros jugadores que priorizaron su cobro antes que el proyecto deportivo. Mal asesorado porque en sus declaraciones de la semana pasada el francés dijo que se sentía a gusto en el Barcelona, él está dispuesto a renovar, pero su agente es el que coloca las trabas. Para que vean la influyente que puede ser el agente del futbolista en su carrera, algo similar ocurre Bernardo Silva que últimamente ha sonado con mucha fuerza para el club catalán pero su agente Jorge Mendez a pesar de que sabe la intención del jugador por vestir blaugrana desea colocarlo en el equipo que más pague por él. Todo lo contrario a Lewandoski.
I say that Dembélé is poorly advised because players should not move only for money. We already saw this with Oscar when he left for China and other players who prioritized their payment before the sporting project. Poorly advised because in his statements last week the Frenchman said that he felt comfortable at Barcelona, he is willing to renew, but his agent is the one who places the obstacles. To show you how influential a player's agent can be in his career, something similar happens with Bernardo Silva who lately has been sounding very strongly for the Catalan club but his agent Jorge Mendez, despite knowing the player's intention to wear blaugrana, wants to place him in the team that pays the most for him. The opposite of Lewandoski.
---
🔵🔴La estrategia del Barca🔴🔵||🔵🔴Barca's strategy🔴🔵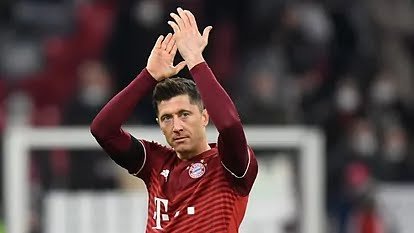 ---
En otras noticias pero con relación al Barcelona: Frenkie De Jong está cerca de firmar su traspaso al Manchester United, el jugador no está muy de acuerdo debido a que está en el club de sus amores y porque el United no va a disputar la champions el año que viene pero puede servir de motivación el reencontrarse con su ex entrenador Ten Hag y jugaría en su posición natural (pivote) recordemos que es casi seguro la marcha de Pogba a la Juventus gratis y que en Barca no jugaba en esa posición debido a que ya le pertenece a Butquest y que el Barcelona no modificaría su formación para jugar con doble pivot. Bernardo Silva desea vestir blaugrana pero el City pide más de 70 millones de euros, el Barcelona no va a realizar movimientos descabellados por más de que media europa sabe que cuentan con el dinero, lo mismo sucede con Raphinha dónde el leeds pide más de 50 millones por el jugador carioca pero se espera que Deco (su agente) facilite su llegada, el jugador también es pretendido por el arsenal. Una de las alternativas para Raphinha es Di María dónde llegaría gratis, tiene experiencia en liga y en champions y el Barcelona se lo piensa, no han concretado el movimiento esperando el resultado de Dembélé y Raphinha, es decir, el jugador argentino es su tercera opción, otra de las cosas que no terminar de cuajar para el conjunto azulgrana es la pretención económica del jugador, su alto salario.
In other news but in relation to Barcelona: Frenkie De Jong is close to signing his transfer to Manchester United, the player does not agree very much because he is in the club of his love and because United will not play in the Champions League next year but it can serve as motivation to reunite with his former coach Ten Hag and would play in his natural position (pivot) remember that it is almost certain the departure of Pogba to Juventus for free and that in Barca did not play in that position because it already belongs to Butquest and that Barcelona would not modify its formation to play with double pivot. Bernardo Silva wants to wear blaugrana but City asks for more than 70 million euros, Barcelona will not make crazy moves because half of Europe knows that they have the money, the same happens with Raphinha where Leeds asks for more than 50 million for the carioca player but it is expected that Deco (his agent) facilitate his arrival, the player is also wanted by Arsenal. One of the alternatives for Raphinha is Di Maria where he would arrive for free, he has experience in the league and in the champions league and Barcelona is thinking about it, they have not made the move waiting for the result of Dembele and Raphinha, that is, the Argentine player is their third option, another thing that does not end up curdling for the blue and white team is the economic pretention of the player, his high salary.
---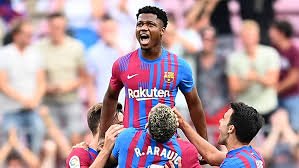 fuente


---
---