🔵🔴Llegó la palanca para inscribir, De Jong el mejor pagado del ManU? Rescisión de contrato Braithwate 🔴🔵||🔵🔴The lever to sign up has arrived, De Jong the highest paid at ManU? Braithwate contract termination 🔴🔵[ESP/ENG]
🔵🔴 Bienvenidos🔴🔵||🔵🔴 Welcome🔴🔵
Hola chicos, chicas, abejas 🐝 sean todos bienvenidos a este nuevo
#post
para la comunidad de
@fulldeportes
. El día de hoy este contenido no es muy culé, no se trata tanto de la realidad blaugrana sino que contiene las noticias más resaltantes de hoy domingo. Así que demos inicio.
Hi guys, girls, bees 🐝 you are all welcome to this new
#post
for the
@fulldeportes
community. Today this content is not very culé, it's not so much about the blaugrana reality but contains today's Sunday highlights. So let's get started.
---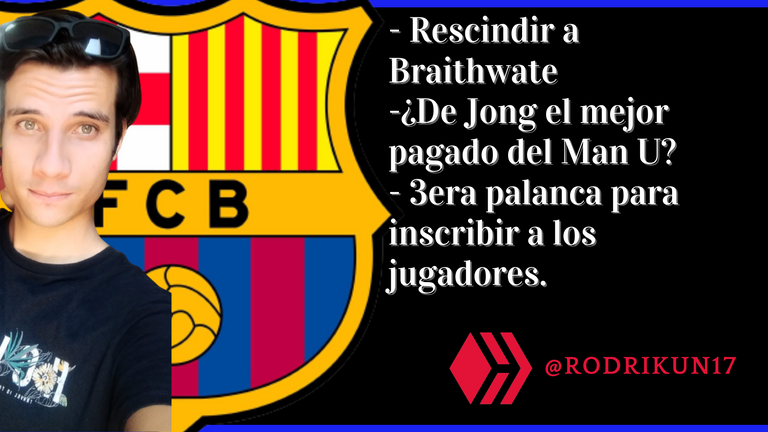 FUENTE
---
🔵🔴Se aproxima la rescisión de contrato de Braithwate, De Jong puede ser el mejor pagado de Man U y Cristiano determina su salida🔴🔵||🔵🔴Braithwate's contract termination nears, De Jong may be Man U's highest paid and Cristiano determines his exit🔴🔵
El día de ayer Cristiano Ronaldo participó en su primer encuentro de pretemporada con el Manchester United frente al Rayo Vallecano, partido que terminaron perdiendo los de Ten Hag pero hay varias cositas que podemos extraer de aquí, primero el reencuentro entre dos goleadores históricos, Radamel Falcao y el astro portugués. Segundo, la realidad de los diablos rojos no invita al optimismo y de ahí el afán por fichar a Frenkie De Jong. Al parecer el United había trasladado una nueva oferta al Barcelona dónde todo es exactamente igual a la anterior, 75 millones más 10 en variables, cifra que el Barcelona aceptaría por él pero a pesar de que el acuerdo entre ambos clubs es total desde hace algunas semanas, el impedimento proviene por parte del jugador al que no le agrada la ciudad, no le convence el proyecto deportivo y no le gusta el Manchester United debido a que no disputarán Champions League. Pero esta nueva oferta tiene algunas cosas diferentes con respecto al anterior, el Manchester United convertiría a De Jong en el jugador mejor pagado de la plantilla cobrando 500.000 euros semanales y no sólo esto sino que además está dispuesto a asumir la deuda que tiene el Barca con el jugador. El Barcelona le debe los plus provenientes del aumento automático de su salario a través de una cláusula pero la deuda más fuerte corresponde a la totalidad de su salario el año que estalló la pandemia. Ese año muchos clubs optaron por retrasar los pagos motivado a qué no iban a percibir la misma cantidad de dinero que en años anteriores por la NO asistencia a los partidos, algo que influyó notablemente en las finanzas de varios clubs, entre esos el Barca y por ende, le deben ese año de contrato. En los últimos días el Barcelona ha presionado al jugador para que acepte una de las dos ofertas que tiene sobre la mesa, la del Manchester United y la del Chelsea. Esa presión se ha visto en artículos de la prensa y en el partido de pretemporada contra la juve dónde el holandés jugó de central, tal movida fue realizada por los culés para hacer que se sintiera incómodo...creo que estamos cerca del final de esta historia.
Yesterday Cristiano Ronaldo took part in his first preseason match with Manchester United against Rayo Vallecano, a match that Ten Hag's team ended up losing, but there are several things that we can extract from it, first the reunion between two historical scorers, Radamel Falcao and the Portuguese star. Secondly, the reality of the Red Devils does not invite optimism and hence the desire to sign Frenkie De Jong. Apparently United had moved a new offer to Barcelona where everything is exactly the same as the previous one, 75 million plus 10 in variables, a figure that Barcelona would accept for him but although the agreement between the two clubs is total for some weeks, the impediment comes from the player who does not like the city, he is not convinced by the sporting project and does not like Manchester United because they will not play Champions League. But this new offer has some different things with respect to the previous one, Manchester United would turn De Jong into the best paid player of the squad charging 500,000 euros per week and not only this but also is willing to assume the debt that Barca has with the player. Barcelona owes him the bonuses coming from the automatic increase of his salary through a clause but the heaviest debt corresponds to the totality of his salary the year the pandemic broke out. That year many clubs opted to delay payments because they were not going to receive the same amount of money as in previous years for not attending matches, something that had a significant impact on the finances of several clubs, including Barcelona, and therefore, they owe him that year of his contract. In recent days Barcelona has pressured the player to accept one of two offers on the table, from Manchester United and Chelsea. That pressure has been seen in press articles and in the pre-season game against Juventus where the Dutchman played as a center back, such a move was made by the Culés to make him feel uncomfortable...I think we are close to the end of this story.
---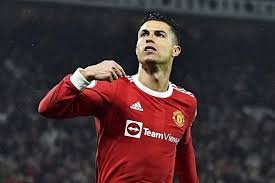 FUENTE
Ronaldo le ha transmitido a Mendez el deseo de abandonar el United, esto viene desde hace bastantes meses dónde el agente expresó a la directiva del United que si no clasificaban para la champions el "bicho" no prolongaría su estancia en Manchester. Jorge Mendez ha ofrecido al portugués de 37 años a varios equipos, el Chelsea, bayern y hasta el propio City...como últimas noticias y rumores nació la posibilidad de irse al atlético de Madrid, equipo que si disputa la champions y que recientemente se quedó sin un "9" de área con la marcha de Luis Suárez al Nacional de Uruguay. Cerezo presidente del club colchonero ya avisó que la incorporación del 5 veces ganador del balón de oro es casi imposible, pero en ese "casi" existe la posibilidad de que Ronaldo terminé yendo para allá, Madrid además es un destino que tanto él como su esposo le agradan bastante. Pero el día de ayer salió otra noticia que pensándolo bien y analizandola no es tan descabellada, al parecer el Sporting de Portugal le habría ofrecido acomodo al portugués. Ronaldo ya está en el ocaso de su carrera y no lo digo por su condición física sino por su edad, los equipos prefieren invertir en un jugador joven y que no desestabilice el vestuario, por ende, el Sporting cumple con todas las características del equipo que desea Ronaldo. Están en champions y el año pasado llegaron a octavos, es el equipo que lo formó en las inferiores, dónde debuto como profesional y dió el salto al Manchester United. El único inconveniente sería el salario, el Sporting no cuenta con un aparato mediatico y económico para luchar 1-1 con los grandes clubs, pero excluyendo el salario, el Sporting cumple con lo que desea Ronaldo.
Ronaldo has conveyed to Mendez the desire to leave United, this comes from many months ago where the agent expressed to the United board that if they did not qualify for the Champions League the "bug" would not extend his stay in Manchester. Jorge Mendez has offered the 37 year old Portuguese to several teams, Chelsea, Bayern and even City itself...as the latest news and rumors was born the possibility of going to Atletico Madrid, a team that does play in the Champions League and recently was left without a "9" of area with the departure of Luis Suarez to Nacional de Uruguay. Cerezo, president of the colchonero club, has already warned that the incorporation of the 5 times winner of the golden ball is almost impossible, but in that "almost" there is the possibility that Ronaldo will end up going there, Madrid is also a destination that both he and his husband like very much. But yesterday came out another news that, if you think about it and analyze it, it is not so crazy, apparently Sporting of Portugal would have offered a place for the Portuguese. Ronaldo is already in the twilight of his career and I do not say this because of his physical condition but because of his age, teams prefer to invest in a young player and that does not destabilize the locker room, therefore, Sporting meets all the characteristics of the team that Ronaldo wants. They are in the Champions League and last year they reached the round of 16, it is the team that formed him in the youth, where he debuted as a professional and made the leap to Manchester United. The only drawback would be the salary, Sporting does not have a media and economic apparatus to fight 1-1 with the big clubs, but excluding the salary, Sporting meets what Ronaldo wants.
---
🔵🔴La palanca que permitirá inscribir ya está aqui🔴🔵||🔵🔴The lever that will allow you to register is already here🔴🔵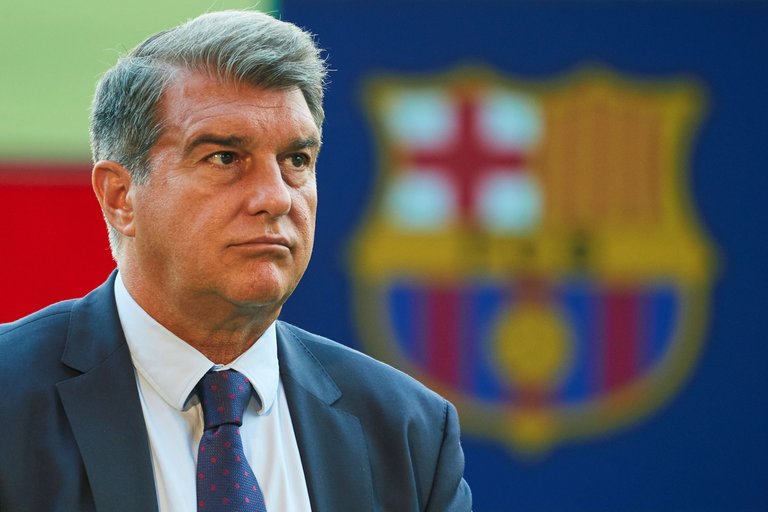 FUENTE
Activada la tercera palanca financiera en el Barcelona, correspondiente al 24,5% de Barca Studio. Esta palanca permitirá al Barcelona tener en caja 100 millones de euros aproximadamente y este dinero será utilizado para inscribir a las cinco incorporaciones (Lewandoski, Kounde, Christenssen, Kessie y Raphinha) pero también se inscribirán los renovados y refichados, es decir, Sergi Roberto y Ousmane Dembele. Hay que aclarar algo: el Barcelona ha sufrido de una gran campaña de difamación proveniente de la prensa, una prensa que se ubica principalmente en Madrid y es que el Barcelona dicho por su presidente Joan Laporta se encuentra en una situación normal, o sea, tiene deudas pasadas, números frágiles pero esa información que se manejo hace unos meses que decían que el equipo culé estaba en bancarrota, que debían hipotecar el club y demás ha sido desmentidas por el presidente. Ha Sido Joan laporta y Mateu Alemany los que han puesto en orden el club, ha renegociado contratos que no se ajustan no solo a la realidad culé sino mundial, ha vendido algunos jugadores y los que faltan por salir pero sobre todo hay que aclarar que si, se han hecho compras millonarias, van más de 150 millones de euros gastados, pero el costo de estos jugadores no se relaciona con su salario o contrato, es decir, llegaron asumiendo que existen límites salariales dónde el más alto no supera los 10 millones y son pocos los jugadores que obtienen o perciben esta cantidad. Así que podemos decir que Joan Laporta y Alemany junto a jordi Cryuff están dando una cátedra de administración y manejo de un club de fútbol.
Activated the third financial lever at Barcelona, corresponding to 24.5% of Barca Studio. This lever will allow Barcelona to have approximately 100 million euros in cash and this money will be used to sign the five new signings (Lewandoski, Kounde, Christenssen, Kessie and Raphinha) but also to sign the renewed and re-signed players, i.e. Sergi Roberto and Ousmane Dembele. It is necessary to clarify something: Barcelona has suffered from a great defamation campaign coming from the press, a press that is located mainly in Madrid and is that Barcelona said by its president Joan Laporta is in a normal situation, that is to say, it has past debts, fragile numbers but that information that was handled a few months ago that said that the culé team was in bankruptcy, that they should mortgage the club and so on has been denied by the president. It has been Joan Laporta and Mateu Alemany who have put the club in order, has renegotiated contracts that do not fit not only to the culé reality but worldwide, has sold some players and those who are still to leave but above all we must clarify that yes, they have made millionaire purchases, more than 150 million euros spent, but the cost of these players is not related to their salary or contract, that is, they came assuming that there are salary limits where the highest does not exceed 10 million and there are few players who get or perceive this amount. So we can say that Joan Laporta and Alemany together with jordi Cryuff are giving a lecture on the administration and management of a soccer club.


---
---