🔵🔴¿Por qué fue un tema de estado la renovación de Kyliam Mbappe? Sale a la luz su contrato y te lo explico🔴🔵||🔵🔴Why was Kyliam Mbappe's renewal a state issue? His contract comes to light and I explain it to you🔴🔵[ESP/ENG]
🔵🔴 Bienvenidos🔴🔵||🔵🔴 Welcome🔴🔵
El día de ayer se me ocurrió hablar o mejor dicho, hacer un
#post
de las consecuencias que trajo el fichaje de Neymar JR por el París Saint Germain hace unos cuantos años, cómo esto terminó inflando el costo en traspasos de jugadores promedios que habrían hecho una muy buena temporada y como estos desembarcaban en grandes clubs después de operaciones desproporcionadas. Cómo era un
#post
hablando de millones de euros era inevitable también nombrar a Kyliam Mbappe ya que francés género muchísimas críticas al renovar su compromiso con el club de la capital francesa pero da la casualidad que el día de hoy en diferentes medios españoles apareció la noticia de lo que realmente cobra y ganó Mbappe en dicha renovación. Esta es la introducción para este
#post
dónde hablaremos sobre lo que significa la renovación de Mbappe para el país europeo y como esto impacta no sólo en lo deportivo sino en lo político, social y económico así que bienvenidos abejas 🐝 a este nuevo contenido para la comunidad de
@fulldeportes
.
Yesterday I thought of talking or rather, making a
#post
about the consequences of the signing of Neymar JR by Paris Saint Germain a few years ago, how this ended up inflating the cost in transfers of average players who would have done a very good season and how they landed in big clubs after disproportionate operations. As it was a
#post
talking about millions of euros it was inevitable to also name Kyliam Mbappe since the Frenchman has received a lot of criticism when renewing his commitment with the French capital club but it so happens that today in different Spanish media appeared the news of what Mbappe really charges and earned in that renewal. This is the introduction for this
#post
where we will talk about what the renewal of Mbappe means for the European country and how this impacts not only in the sporting but in the political, social and economic so welcome bees 🐝 to this new content for the community of
@fulldeportes
.
---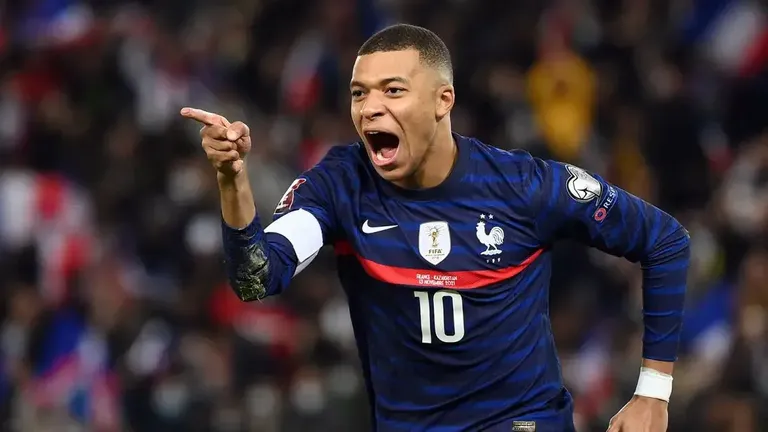 FUENTE
---
🔵🔴Más allá de lo que cobra¿Qué significa está renovación para Francia?🔴🔵||🔵🔴What does this renewal mean for France?🔴🔵
Aclaro lo siguiente: no soy ningún experto más bien estás son las conclusiones después de haber leído diferentes periódicos y es que Mbappe firmó el contrato que lo cubriría de oro: son 83 millones de euros por 3 temporadas con un bono por su firma de 150 millones de euros para un total de casi 500 millones de euros, OBVIO que para cualquier persona esta parte económica sería más determinante que el factor deportivo pero además de esto hubo un aspecto muy importante a tomar en cuenta y es el factor político y económico entre Francia y Qatar.
I clarify the following: I am no expert rather these are the conclusions after having read different newspapers and is that Mbappe signed the contract that would cover it gold: are 83 million euros for 3 seasons with a bonus for his signature of 150 million euros for a total of almost 500 million euros, OBVIOUS that for anyone this economic part would be more decisive than the sporting factor but in addition to this there was a very important aspect to take into account and is the political and economic factor between France and Qatar.
---
🔵🔴Peligrando la relación comercial entre ambos países, Macron llamó a Kyliam🔴🔵||🔵🔴With the trade relationship between the two countries in jeopardy, Macron called Kyliam🔴🔵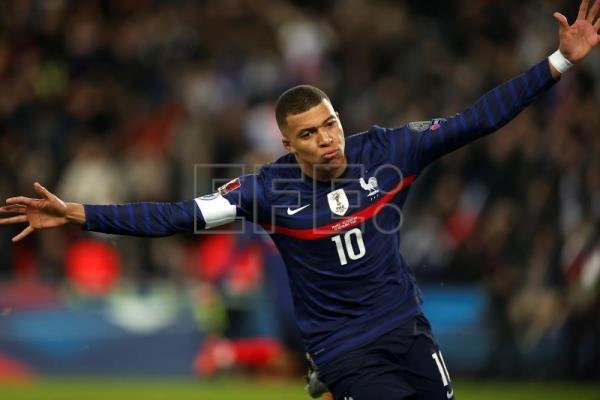 FUENTE
El presidente de Francia Macron llamó a Mbappe para que renovará por la entidad francesa presidida por los jeques Qataries ya que entre ambos países existen operaciones económicas dónde los franceses se ven muy beneficiados y el riesgo de perder dicha sociedad simplemente es un lujo que ni siquiera un país "soberano" como Francia podía perder. Si Mbappe salía en dirección a el Real Madrid, el proyecto insignia de Qatar en Francia perdía muchísimo poder y es que Francia es el segundo destino de las inversiones Qataries por valor de 25 mil millones de euros, además Francia es el aliado en seguridad para el mundial que se disputará a finales de noviembre, por consecuencia las relaciones entre ambos países se podrían haber deteriorado muchísimo.
The French President Macron called Mbappe to renew his contract with the French entity presided by the Qatari sheikhs because between the two countries there are economic operations where the French benefit a lot and the risk of losing this partnership is simply a luxury that not even a "sovereign" country like France could lose. If Mbappe left for Real Madrid, Qatar's flagship project in France would lose a lot of power because France is the second destination of Qatari investments worth 25 billion euros, and France is also the security ally for the World Cup to be held at the end of November, so relations between the two countries could have deteriorated a lot.
---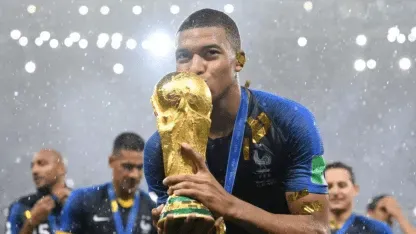 FUENTE
Por ende, todo empieza a tomar mucha más forma de él por qué Kyliam terminó renovando por el PSG. Había una oferta irrechazable pero también existía una presión política para la permanencia de uno de los talentos que ya es realidad en el panorama futbolístico.
Therefore, everything begins to take much more shape as to why Kyliam ended up renewing his contract with PSG. There was an unreasonable offer but there was also a political pressure for the permanence of one of the talents that is already a reality in the soccer scene.


---
---