Venezuela cae ante Colombia en la Serie del Caribe / por @Rolling2021
Venezuela cae ante Colombia en la Serie del Caribe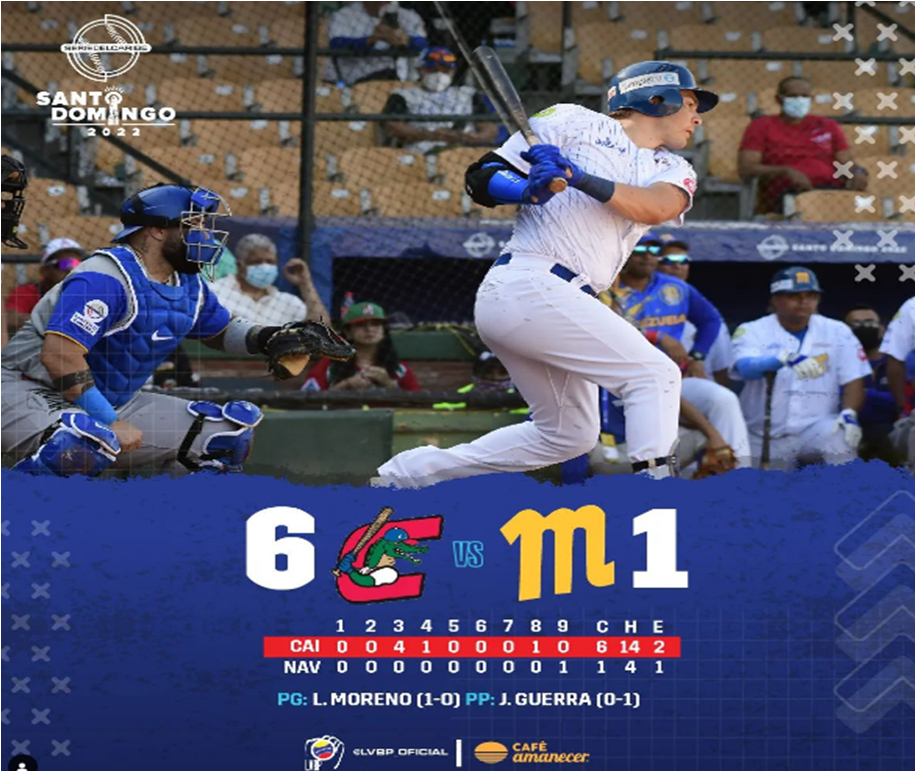 Fuente

El béisbol no tiene rivales pequeños y la muestra mas palpable de mi comentario fue lo ocurrido el día de ayer en el debut de la selección venezolana en el clásico caribeño que se disputa en Santo Domingo este 2022, Caimanes de Barranquilla representante de Colombia consiguió una victoria histórica en la Serie del Caribe, tras derrotar a Navegantes del Magallanes 6-1 lo que significó el primer revés del representante venezolano en el certamen, el combinado neogranadino por su parte puso fin a una racha de 10 derrotas consecutivas en los dos últimos torneos.
Baseball has no small rivals and the most tangible proof of my comment was what happened yesterday in the debut of the Venezuelan team in the Caribbean classic to be played in Santo Domingo this 2022, Caimanes de Barranquilla representing Colombia achieved a historic victory in the Caribbean Series, after defeating Navegantes del Magallanes 6-1, which meant the first setback of the Venezuelan representative in the tournament, the Neo-Granadian team put an end to a streak of 10 consecutive defeats in the last two tournaments.
Pero mas allá del resultado final del encuentro hay detalles y factores que deben ser tomados en cuenta, el primero de ellos es el hecho de que si bien Magallanes tuvo una bueno temporada en la Liga Venezolana de Béisbol Profesional, tuvo que emplearse a fondo para vencer a Caribes de Anzoátegui en siete encuentros en la final y de los seis equipos que actualmente participan en esta Serie del Caribe Navegantes del Magallanes fue el ultimo en clasificar por el calendario de la LVBP, los turcos se coronaron campeones el pasado 25 y debieron viajar a Santo Domingo el jueves 27 lo que ni dejó mucho espacio para que los peloteros pudieran tomar un buen descanso
But beyond the final result of the game there are details and factors that must be taken into account, the first of them is the fact that even though Magallanes had a good season in the Venezuelan Professional Baseball League, they had to work hard to beat Caribes de Anzoategui in seven games in the final, of the six teams currently participating in this Caribbean Series, Navegantes del Magallanes was the last one to qualify due to the LVBP calendar, the Turks were crowned champions on the 25th and had to travel to Santo Domingo on Thursday 27th, which did not leave much space for the players to take a good rest.
En contraparte Caimanes de Barranquilla, monarca Colombiano fue el primer conjunto en inscribir su nombre para la cita caribeña, lo que le permitió tener mas días de descanso lo que representa un factor muy favorable, cabe destacar que y Caimanes de Colombia junto a Criollos de Puerto Rico son los dos conjuntos que repiten su participación en el certamen tras coronarse campeones de sus concernientes ligas, la otra sorpresa dada ayer en el inicio de la serie fue la victoria de 3 por 2 de Panamá sobre Puerto Rico y digo sorpresa porque Criollos de Caguas, representante puertorriqueño es para mi un equipo superior en comparación con la plantilla de Astronautas de Los Santos, pero son las cosas que tiene este deporte y como dije al principio aquí no hay rivales pequeños
On the other hand, Caimanes de Barranquilla, Colombian champion was the first team to register its name for the Caribbean event, which allowed them to have more days of rest which is a very favorable factor, it is noteworthy that and Caimanes of Colombia along with Criollos of Puerto Rico are the two teams that repeat their participation in the tournament after being crowned champions of their respective leagues, The other surprise given yesterday at the beginning of the series was the 3-2 victory of Panama over Puerto Rico and I say surprise because Criollos de Caguas, Puerto Rican representative is for me a superior team compared to the squad of Astronautas de Los Santos, but these are the things that this sport has and as I said at the beginning here there are no small rivals.
Venezuela se medirá contra México en su segundo compromiso de la serie debiendo reponerse de una derrota sorpresiva y demostrar lo hecho en la LVBP donde mas de una vez le tocó venir de atrás en el marcador, el día de ayer bateó para dobleplay en los primeros tres episodios y repitió en el quinto, eso sumado a que los criollos fracasaron en ocho oportunidades dejando corredores en segunda y tercera para totalizar nueve hombres dejados en circulación, serán las cosas que el manager Romero deberá evitar repetir ante un rival como el seleccionado de México y encausar a Venezuela en su objetivo principal que es el de acabar con la sequia en Series del Caribe
Venezuela will face Mexico in its second game of the series and will have to recover from a surprising defeat and show what it has done in the LVBP where more than once it had to come from behind in the scoreboard, yesterday it batted for a double play in the first three episodes and repeated in the fifth, That added to the fact that the Creoles failed in eight opportunities leaving runners on second and third for a total of nine men left in circulation, will be the things that manager Romero will have to avoid repeating against an opponent like the Mexican national team and lead Venezuela in its main objective which is to end the drought in the Caribbean Series.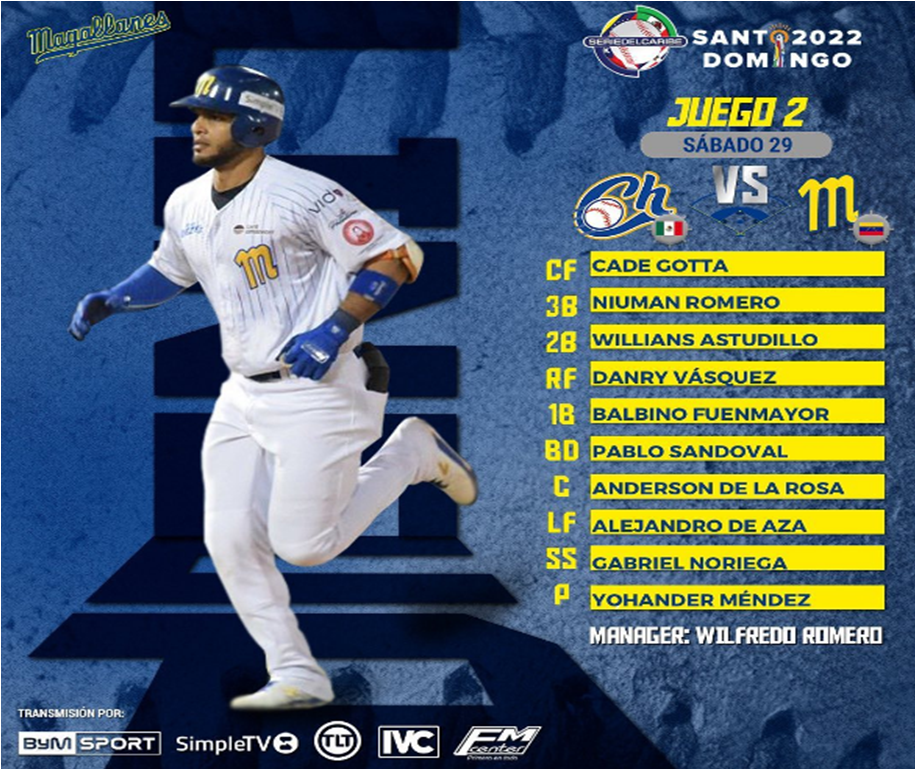 Fuente

Bueno amigos de

#Hive

hasta aquí este post, espero que lean, comenten y voten no sin antes recordarles que los comentarios hechos aquí son de mi opinión personal , será hasta la próxima, se les quiere mucho
Well friends of

#Hive

until here this post, I hope you read, comment and vote not without first reminding you that the comments made here are my personal opinion , will be until next time, you are very much loved.


.
Texto traducido con www.DeepL.com/Translator (versión gratuita)
Text translated with www.DeepL.com/Translator (free version)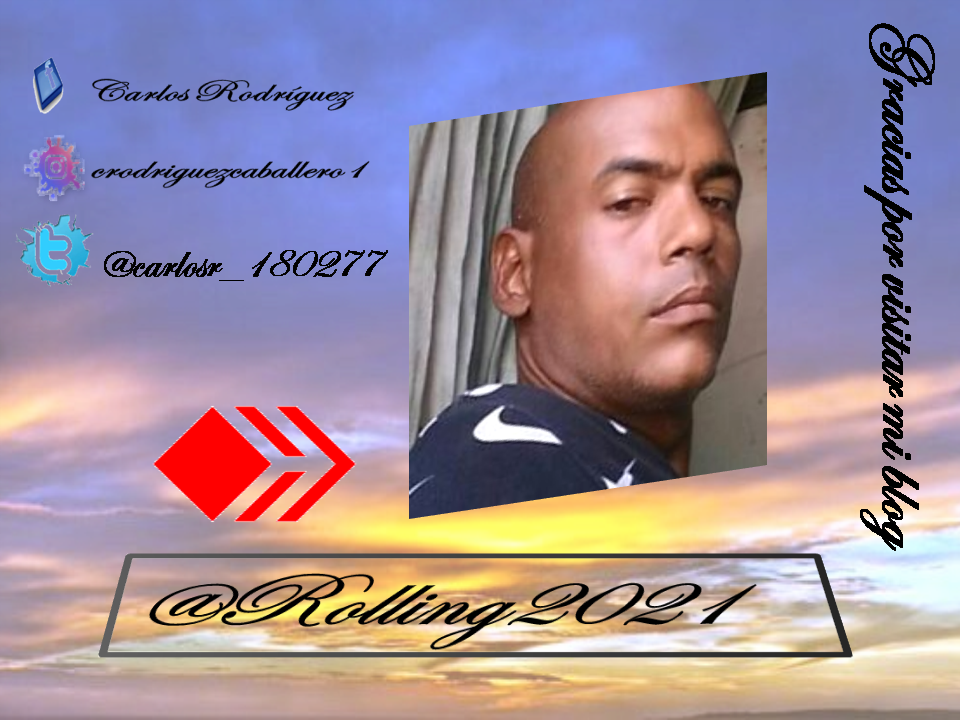 ---
---