World Cup 2022 - Qatar v Ecuador my Prediction
Quatar vs Ecuador

Qatar will win the match.
Why?
Ecuador is playing great football, but.... only at home. Their stadium is located high in the mountains, but away they didn't even live up to Paraguay, who isn't going to the World Cup.
The biggest star is Emer Valencia of Fenerbache. Ecuador advanced to the World Cup with a throw of the belt, gaining a 2 point lead over Peru. In sparring before the championship, the Ecuadorians barely defeated Cape Verde 1:0. They drew goallessly against Saudi Arabia, Japan and Iraq.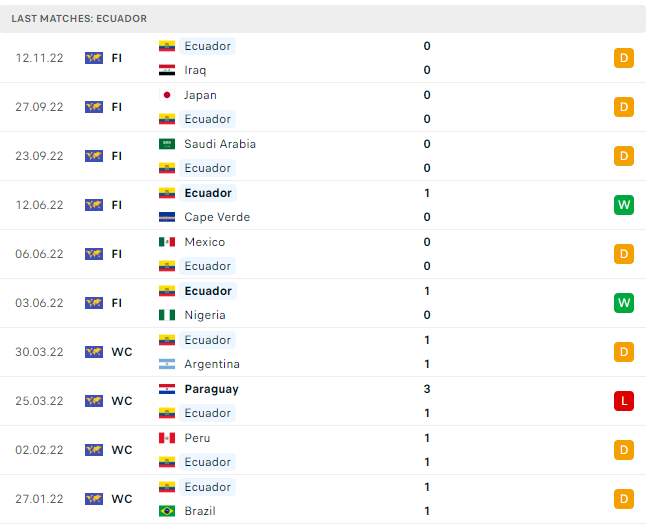 Qatar is the tournament host. The most important player is Almoez Ali, but no player plays in European leagues. That didn't stop Qatar from reaching the 2019 Asian Cup and reaching the COCACAF semifinals, where they made a guest appearance.
Aspire Academy may be the key to the Qataris' success. The huge and mega-invested soccer school has been training talent for years. Qatar's national team, on the other hand, has not changed much for a long time. The soccer players know each other well. The recent sparring matches give cause for optimism. I think Qatar needs to start this championship well. Ecuador seems like an ideal rival.
Qatar has been scoring more goals in recent games and seems to be in good shape. In addition, the home field advantage at the World Cup is very important.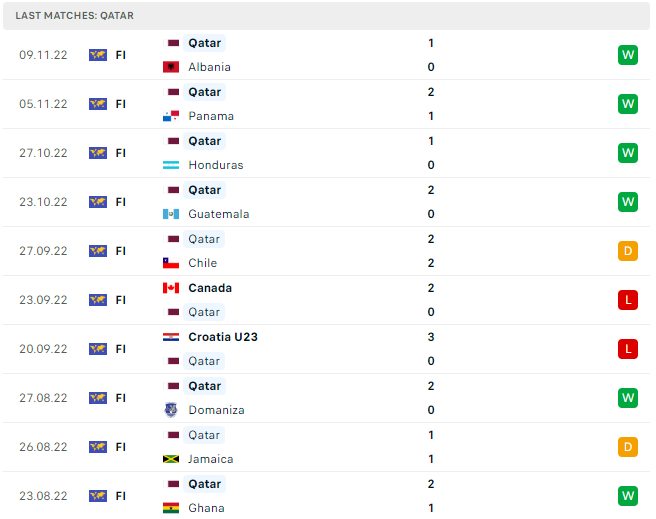 screens - Flashcore
---
---