Exercising with the bike / Ejercitando con la Bici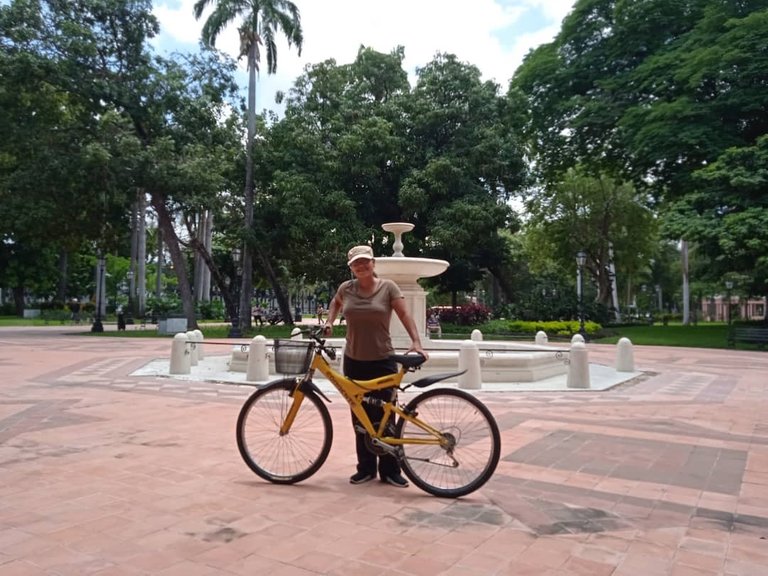 Hi Hivers and friends of the Sports Talk Social community! Today I want to share with you my experience during a ride that I did around my city on my bike, this tour not only had recreational reasons but also had the purpose of exercising physically.
At the beginning of this year 2021, I wanted to give a turn to the sedentary lifestyle and daily routine, since I work from home, so I decided to start doing some exercise to try to maintain a minimum of physical conditions and also to take care of my health. I started by taking 45 minute walks around my neighborhood, however this activity got a bit boring; that's why I decided to change the strategy to bike rides.
¡Hola Hivers y amigos de la comunidad Sports Talk Social! El día de hoy quiero compartir con ustedes mi experiencia durante un tour que realicé por mi ciudad en la bici, este paseo no solo tenía motivos recreacionales sino que también tenía la finalidad de ejercitarme físicamente.
A inicios de este año 2021, quise dar un vuelco al sedentarismo y a la rutina diaria, ya que trabajo desde casa, así que decidí comenzar a hacer algo de ejercicio para tratar de mantener un mínimo de condiciones físicas y también para cuidar mi salud. Empecé realizando caminatas de 45 minutos en las inmediaciones de mi vecindario, sin embargo esta actividad llegó a aburrirme un poco; fue por eso que decidí cambiar la estrategia a paseos en bicicleta.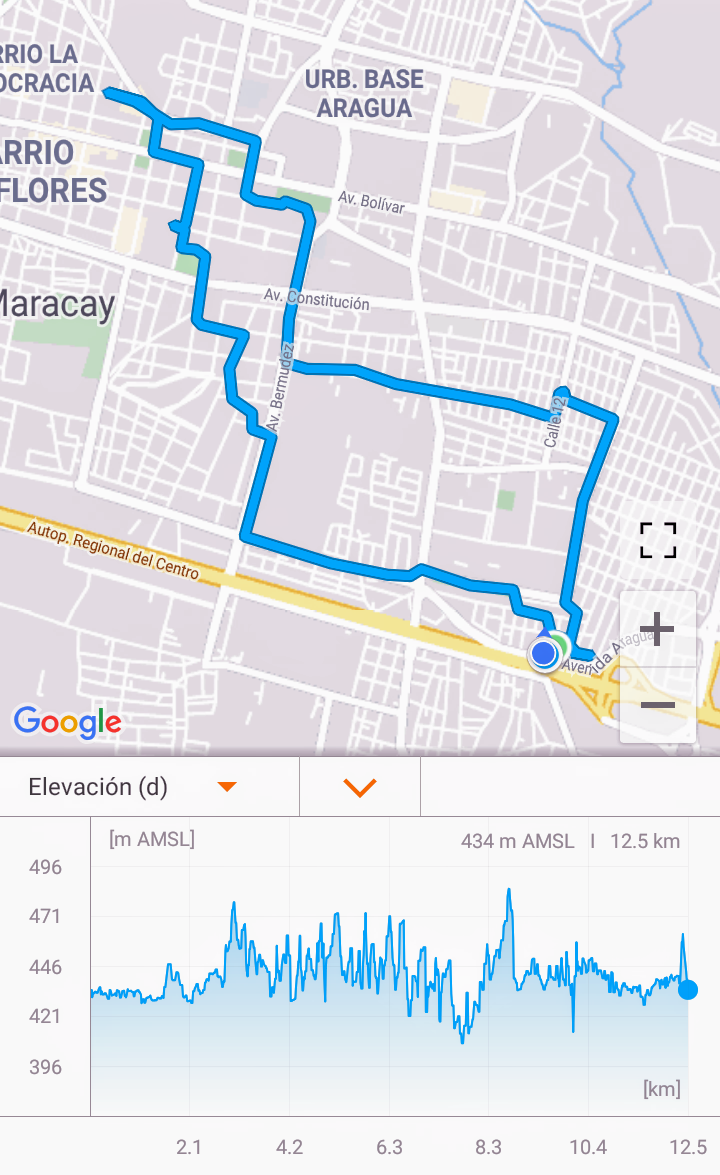 A few days ago, I went for a 12.5 km ride through my hometown Maracay, located in Aragua State, Venezuela. I was at a friend's house and the tour started from her residential complex. I checked the general conditions of the bike and activated an app on my cell phone that keeps track of the mileage traveled by GPS location.
I headed northwest, to the city center. I took the opportunity to visit the most emblematic square of the town, Bolívar Square, nothing more and nothing less than the largest in Latin America. There, I rested for a few minutes while I enjoyed the beauty and quietness of the place.
Hace algunos días, salí a dar un paseo de 12.5 km por mi ciudad natal Maracay, ubicada en el Estado Aragua, Venezuela. Me encontraba en casa de una amiga y desde su conjunto residencial inició el tour. Revisé las condiciones generales de la bicicleta y activé una aplicación en el celular que lleva el registro del kilometraje recorrido mediante ubicación GPS.
Me dirigí hacia el noroeste, al centro de la ciudad. Aproveché para visitar la plaza más emblemática de la localidad, la Plaza Bolívar de Maracay, nada más y nada menos que las más grande de Latinoamérica. Allí, descansé unos minutos mientras me deleitaba con la belleza y tranquilidad del lugar.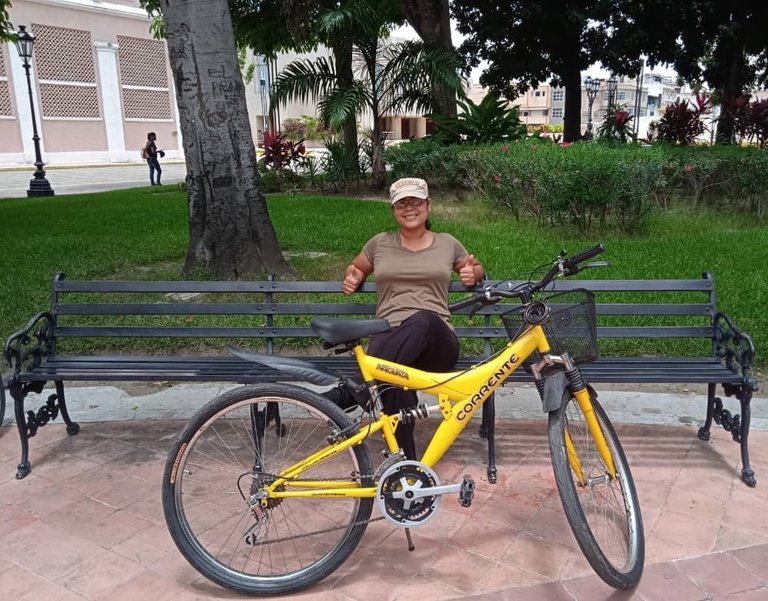 During the practice of any sport, especially those involving cardiovascular activity, it is essential to stay well hydrated, which is why we should always carry a bottle of water with us, and if possible, a drink to replenish the electrolytes lost through exercise.
Durante la práctica de cualquier deporte, especialmente aquellos que implican actividad cardiovascular, es imprescindible mantenerse bien hidratados, es por eso que debemos llevar siempre con nosotros una botella de agua, y si es posible, alguna bebida para reponer los electrolitos que se pierden mediante el ejercicio.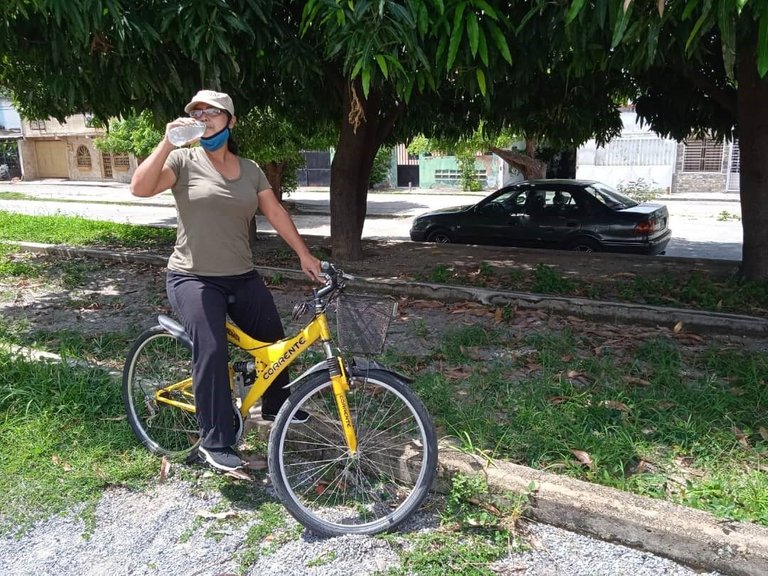 I consider that the most interesting and significant thing about doing any sporting activity is that it not only brings benefits in physical health, but also in mental health, since we can clear our minds and leave aside the problems and worries of everyday life.
For me, riding a bike is one of the best physical activities that can be done, due to its low impact on the knees and joints, in this sense, it can be done by people of all ages and physical conditions. Thanks for reading. I wish you a happy week, see you next time!
Considero que lo más interesante y significativo de hacer cualquier actividad deportiva es que no solo aporta beneficios en la salud física, sino también en la salud mental, ya que podemos despejar nuestra mente y dejar de lado los problemas y las preocupaciones de la vida diaria.
Para mí, andar en bici es una de las mejores actividades físicas que se puedan realizar, debido a su bajo impacto en las rodillas y articulaciones, en este sentido, la pueden realizar personas de todas las edades y condiciones físicas. Gracias por la lectura. ¡Deseo que tengan una feliz semana, nos vemos en una próxima ocasión!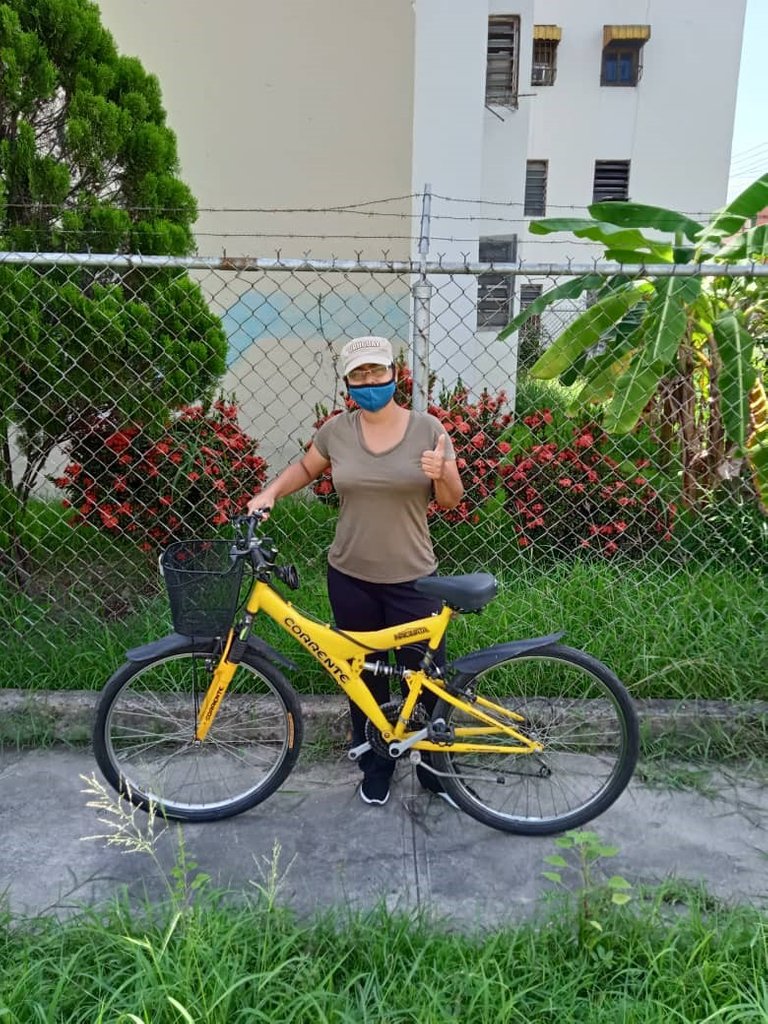 ---
---