On the Cycling Route ǀ En la Ruta Ciclística - @Rosana6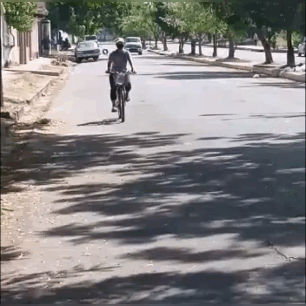 Greetings full of the best vibes, friends of Sports Talk Social and Hivers in general! First of all I hope that this new year may bring many recreational and sporting adventures for all of us, and that we can enjoy the physical and mental benefits of practicing the several disciplines that are available to everyone.
¡Un saludo lleno de las mejores vibras, amigos de Sports Talk Social y Hivers en general! Ante todo espero que este nuevo año sea de muchas aventuras recreativas y deportivas para todos nosotros, y que podamos disfrutar de los beneficios físicos y mentales de la práctica de las diversas disciplinas que están al alcance de todos.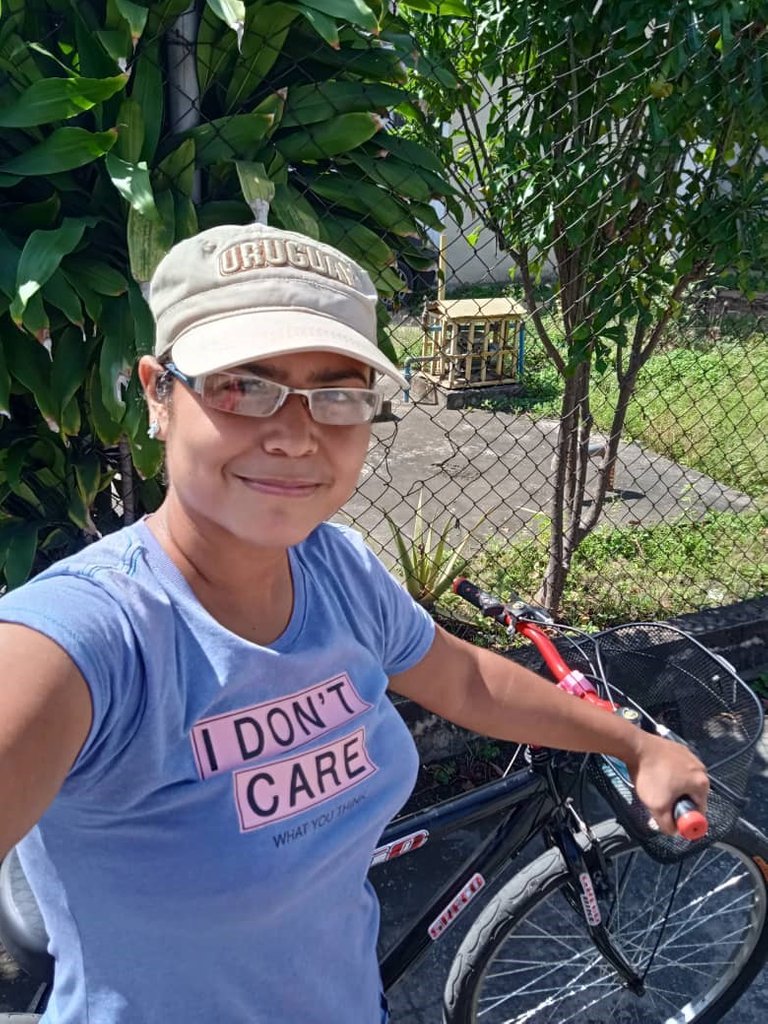 I usually exercise with my bicycle, however I want to emphasize that we do not necessarily require an element or device as such to be able to perform physical activities, even people with limited economic resources, or with any condition that may be considered limiting, can perform walks and rides outdoors, putting the body in action and strengthening the cardiovascular and musculoskeletal system progressively.
Yo generalmente hago ejercicio con mi bicicleta, sin embargo quiero hacer énfasis en que no se requiere necesariamente de un elemento o aparato como tal para ser capaces de realizar actividades físicas, incluso las personas con limitados recursos económicos, o con alguna condición que se considere limitante, pueden realizar caminatas y paseos al aire libre, poniendo el cuerpo en funcionamiento y fortaleciendo el sistema cardiovascular y músculo-esquelético de manera progresiva.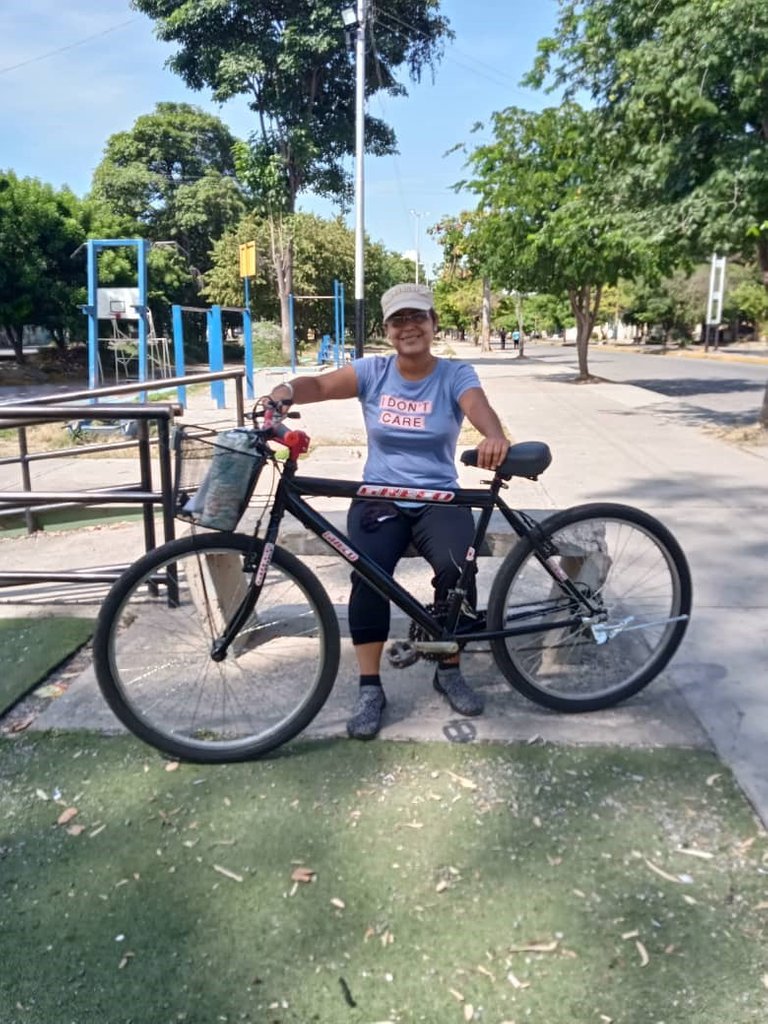 A few days ago, I made a cycling route through my city in order to stay active, but not only do I do it as an exercise, it also happens that I really enjoy riding around my city, I am very familiar with it and I like to travel it from north to south and from east to west, whether I visit the various landmarks that the town has, or just riding its streets; this comforts me and entertains me.
Hace algunos días, realicé una ruta ciclística por mi ciudad a fin de mantenerme activa, pero no solo lo hago como un ejercicio, también sucede que yo disfruto mucho pasear por mi ciudad, estoy muy familiarizada con ella y me gusta recorrerla de norte a sur y de este a oeste, ya sea que visite los diversos sitios emblemáticos que la urbe posee, o el simple hecho de recorrer sus calles; esto me conforta y me entretiene.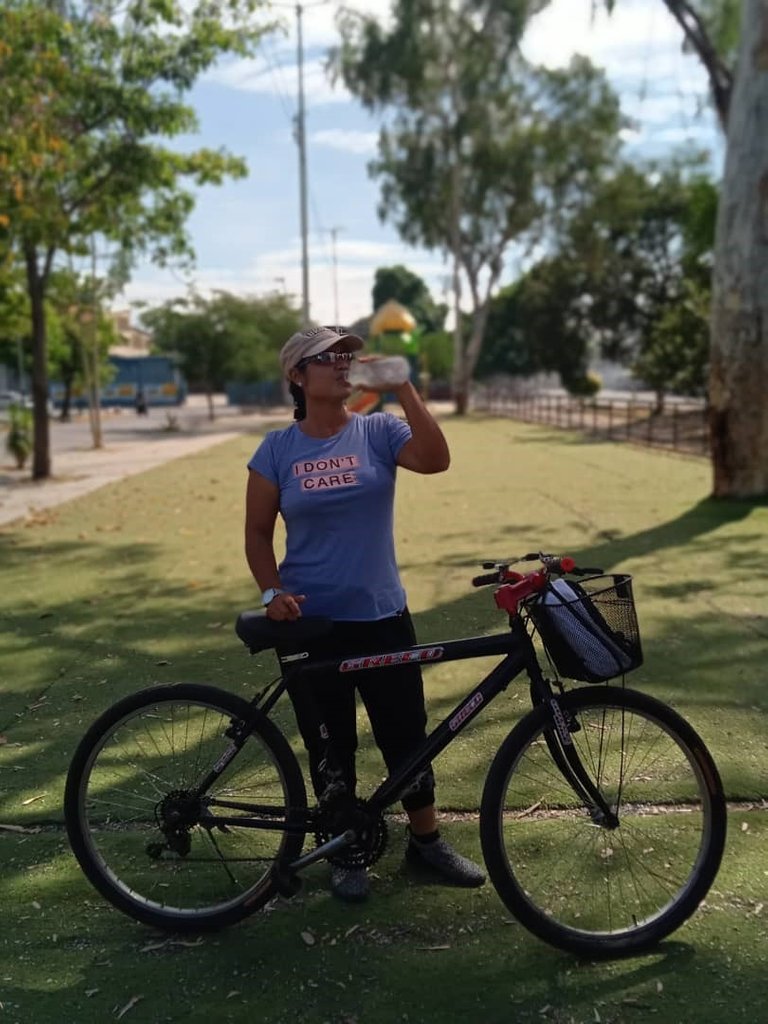 Maracay has all kinds of streets and avenues, so as a cyclist you can find anything, from holes in the pavement to uneven terrain, especially in the suburban areas, as well as steep roads that test our lung capacity. Undoubtedly, the streets that go downhill are the most comfortable to ride and give us the opportunity to recharge our batteries and even relax, enjoying the ride without major complications.
Maracay tienes todo tipo de calles y avenidas, por lo tanto uno como ciclista se puede encontrar con cualquier cosa, desde huecos en el pavimento hasta terrenos irregulares, especialmente en las zonas suburbanas, así como también vías empinadas que ponen a prueba la capacidad pulmonar. Sin lugar a dudas, las calles que van colina abajo son las más cómodas de transitar y nos dan la oportunidad de retomar energías e incluso de relajarnos, disfrutando del paseo sin mayores complicaciones.
A variation I want to make to my bike, with the purpose of making it more comfortable to ride, is the acquisition of a Cruiser type handlebar, also called extended reach handlebar. This type of handlebar would allow me to be more upright when driving, since it is higher and has a backward curvature, although it is less aerodynamic than other handlebars, we can achieve greater comfort, which I consider would bring benefits to my neck and back.
Una variación que le quiero hacer a mi bici, con el propósito de que su conducción sea más cómoda, es la adquisición de un manubrio tipo Cruiser, también llamado manubrio de alcance extendido. Este tipo de volante me permitiría estar más erguida al momento de manejar, ya que es más alto y tiene una curvatura hacia atrás, si bien es menos aerodinámico qué otros volantes, se logra una mayor comodidad, que considero me traería beneficios para cuello y espalda.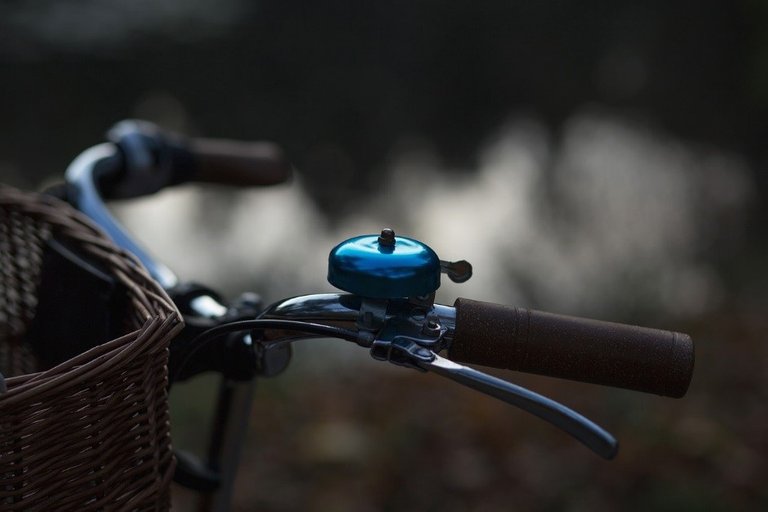 Source / Fuente
I hope that those who don't exercise at all are encouraged to practice some physical activity, and to those who are already constantly active, I wish you a year full of fun and entertainment in your respective activities. Thanks for reading. See you in a future post!
Espero que los que no realizan ejercicios de ningún tipo se animen a practicar alguna actividad física, y a los que ya están constantemente activos, les deseo un año lleno de mucha diversión y entretenimiento en sus respectivas actividades. Gracias por la lectura. ¡Nos vemos en una próxima publicación!

---
---