The Graham Potter Dilemma


Image Designed On Canva
---
The problem with managing the big clubs is that you are always at risk of losing your job. A clear example of Bayern Munich and their head coach. They didn't play too well for like 3 games and there were rumours of Nagelsman's sack. Eventually, things have worked out and now that they are top of the league the noise seems to be dying off.
I love ambitious coaches but the moment a big team signs you then forget about the ambition. All they care about is winning and winning trophies. Anyone who has watched Brighton over the past years will appreciate Potter more and more of the work he has done with the team. For a team that has limited funds, and limited facilities as compared to the "big 6" clubs they are playing some awesome football. Some people claim he has set the team up for his current replacement but I don't buy into that idea.
The difference between Chelsea and Brighton here is that Chelsea do have the resources. They have enjoyed a glorious period of winning the Champions League and staying on top with the big boys. They don't have the patience to wait for a manager to build and try to implement new ideas. It's for this reason they have the funds available.
At Chelsea, you are not forced to work with the players you have at hand, you are at liberty to buy the player you think suits your style. Sadly, Tuchel was allowed to buy his players but we didn't see him get to use them as he wanted as he was sacked. It was the same story for Lampard, he came in and did so well and when he finally got his players it seemed things didn't work out for him.
Potter is an unpredictable manager. From his Brighton days, his lineups were always so different and he seemed to use players where he deemed fit. Since he was appointed by Chelsea he has brought his ideas from Brighton straight and started implementation at Chelsea. You always seem to find players you didn't think will start in the starting lineup.
---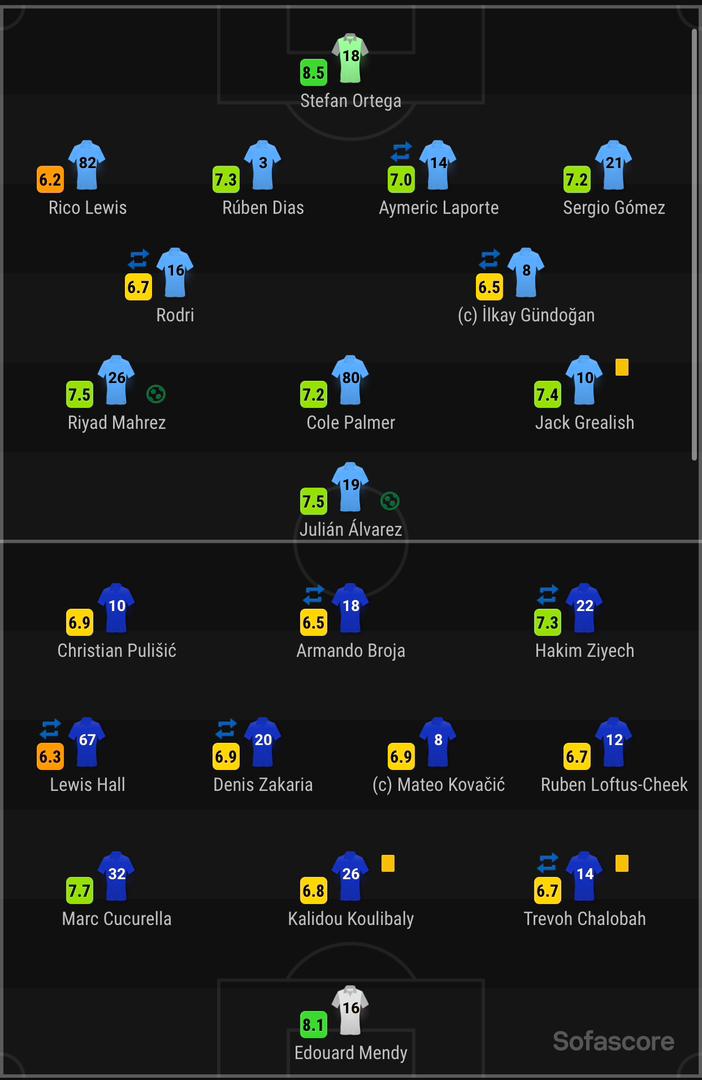 source
---
A clear example is a match against City where he started Broga up front with Ziyech and Pulisic as wingers. It's the carabao cup and even though we all knew Pep will be going in for a weaker line up we knew that Potter needed this win. But what did he do, he ended up benching Aubameyang who seems to be finding trouble into his strides.
---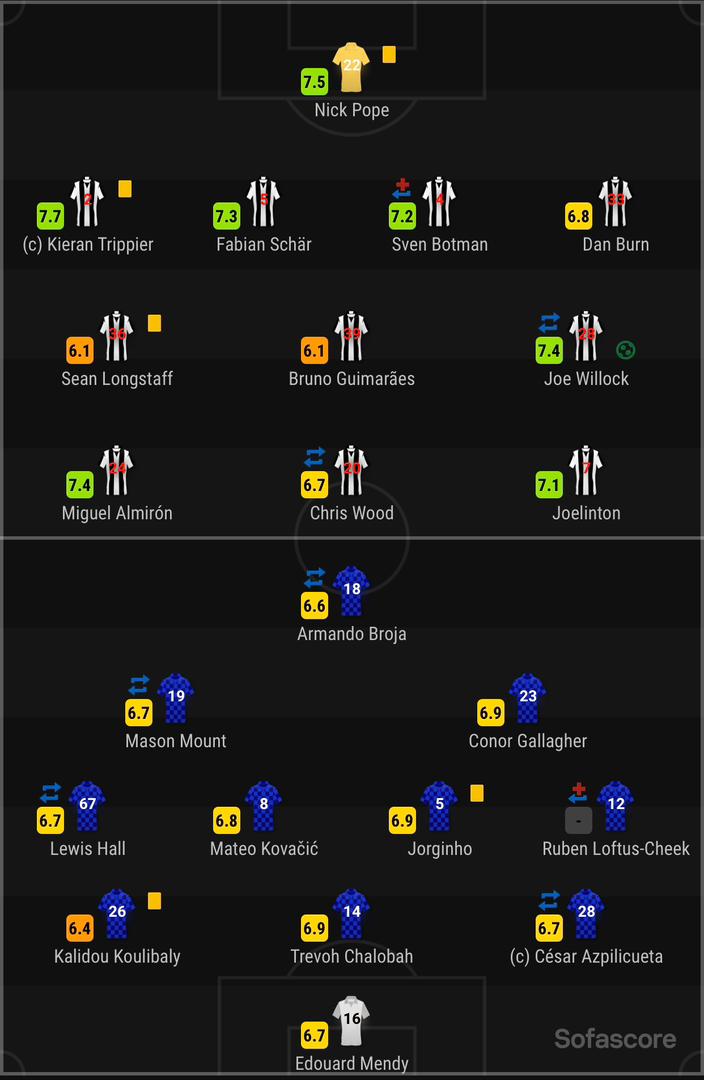 source
---
Against Newcastle, he went for a different lineup all together but places Broga there. Instead of the 3 top he played against the city he decided to play a lone striker up top which did not work as Chelsea we're outplayed badly in the first half.
This world cup break has given him some time to think about how best to implement this idea at Chelsea. After the break, if things are still the same I think there will be a big problem. I think the best thing, for now, is to try and win games no matter how they play. He can always strengthen the squad later on. If he keeps on trying to play stubborn it might be too late for him later in the season.
Potter image source and others from sofascore
---
---