Hashkings game, Finally I struck the balance.
Hashkings game, Finally I struck the balance.
I guess when one of the new player join the Hashkings, user struggle to find a balance between the various parameter of the game in farming the Lands.
I am lucky in some sense that I have purchased the land bundle in the Hashkings when the presale happened and I got 8 South American land plots, 1 HK water tower and some seed (may be 8) to start with.

After planting my first seeds and harvesting , I understood there are few challenges in the game.
1. Seed market is volatile
When I want to buy the seed, I found that their price listed in "Swap.hive" and "MOTA" currency is almost so high that you might spend more money then you earn, Even tough I am not looking any big buck and playing this game for fun and use my presale land but losing money is not an option.
2 HK Water tower gives too less Water.
With my level 1 , I get 30 HK Water daily and even the "Panama Red" seed require 504 HK water . So forget about planting all seed it is not even good for planting a single seed.
Solving the seed problem.
I understood that staking MOTA will give me seed and since I have all land plot in South America so I staked "MOTA" in South America region that I primarily obtained by burning my "extra BUDS " that I get after harvest and till now I have staked 45 MOTA in that region.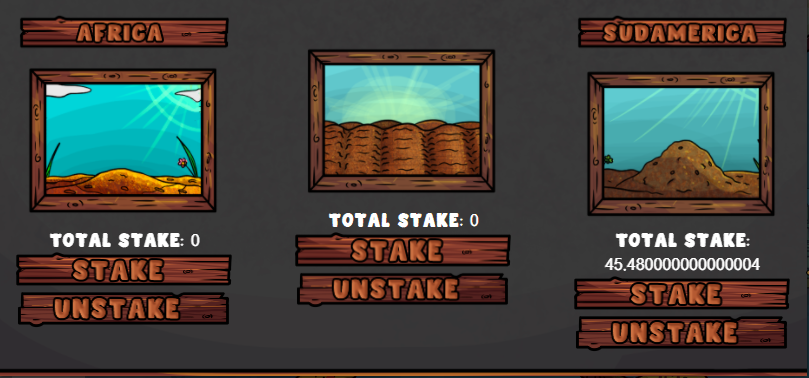 As a result I am getting drop of 9 seeds that is one more then my weekly requirement of 8 seeds and now I do not have to rely on market for buying seed.

Solving HK Water problem.
I see for upgrading my Water tower I need to spend $1 per level but even for that you need to have certain " Experience" level that you get by burning Buds. But I saw HKWATER is very cheaply available in Hive-Engine, so I decided to buy from market and put a nice amount in reserve. As you see in my first screenshot I have 90K+ HKWAER that is much more for me to plant my seed for next 6 month without buying it (unless game change the requirement) and obviously in this cheap price , I will like to maintain and increase this reserve to 200K.
Maintain the seed inventory too.
Even I am getting more seed then I need to plant , I have maintaining the inventory of 100+ seed.


Other Profiting Strategy.
If you are already Hashking player then you might noticed "Durban Poison" seed in my inventory that is not planted in Southe America land plot but it is planted in Africa land.
Actually I got African plot for rent/lease for 3 month for just .05 Hive and I am planting it earning more BUDS from it.
Future plans.
I will probably keep my BUDS liquid and change into MOTA if my seed drop go below 8 seed. I am eagerly waiting for farming assistant robot(may be UFA bot , forget its name) so tht I may keep the robot to farm my land. If everything look good I may increase my plot holding from 8 to 10 plots.
What I not covered.
Apart from this game has now the concept of RAIDS and FORGE that I am not actually playing and digging deeper.
I did not take part in Avatar presale that happened few days ago as I was in both time and money constraint and I am more then happy to keep the balance in game that I have already achieved.
How can you start.
There following guides that might help you.
https://peakd.com/hive-131619/@legalizabrazil/hashkings-humble-pot-farmer-ep1-the-journey-begins-newcomer-guide
https://peakd.com/hive-131619/@legalizabrazil/hashkings-humble-pot-farmer-ep2-how-to-choose-the-best-seeds
https://peakd.com/hive-131619/@legalizabrazil/hashkings-humble-pot-farmer-ep3-harvesting-the-buds--burning-pool--rolling-a-joint
and alternatively you can reach he team and players in Discord
I guess they still have accelerator program that onboard new players for free also.
Tip.
If you are buying seed, do not buy more then 60% of its BUD harvest value.
Posted Using LeoFinance Beta
---
---