Introduction to Wagginston: Who put both STARBITS and BUDS on fire in Hive-Engine.
Introduction to Wagginston: Who put both STARBITS and BUDS on fire in Hive-Engine.
I see there are many post that are speculating on why the price of STARBITS are in fire and in last 24 hours STARBITS market has done volume of more then $30,000 .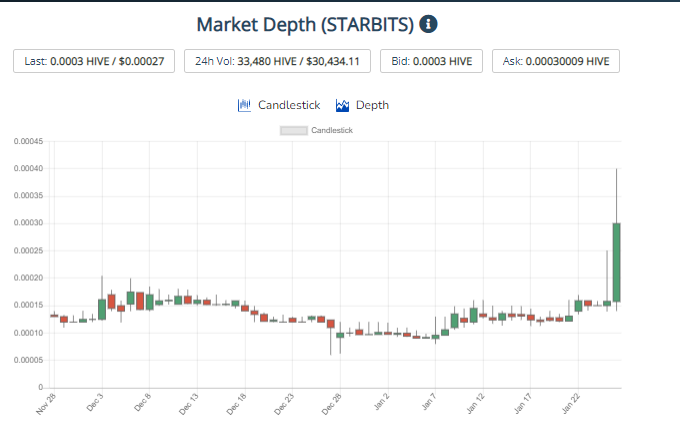 Might you think $30,000 is less volume but if we consider Hive-engine, it is considerable as it is 3rd most traded token in Hive-Engine and I guess there might be some trade in deisel pool of Starbits:pizza too.

And for all this volume, @wagginston is single handedly put Starbits market on fire and I guess that he purchased or put orders for some 120 Million Starbits.
But question arises why he need so much Starbits and what exactly he will do with it. If I say that he want to burn all this Starbits?
Ok, not by sending it to null but by burning Starbits for STARPRO
Look at the STARPRO market.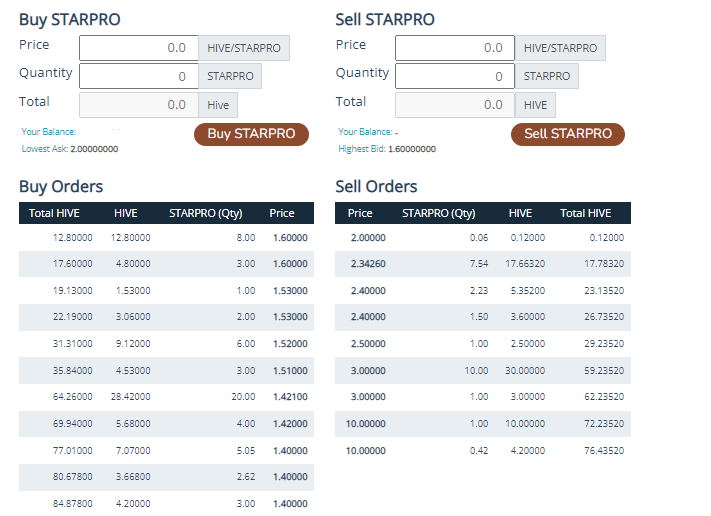 If you see the STARPRO market, it do not have any liquidity and STARPRO has very limited supply and only be obtained by burning (kind of) Starbits in game or can be purchased in Hive-engine.
What may be the JUX plan.
Not sure if JUX create some nice card that may be obtained by using STARPRO only. Current cards obtained by STARPRO gives only little time benefits and considering current STARPRO price, they were not cheap at all.
Hashkings BUDS also have nice buy order.
If you check the [BUDS(https://hive-engine.com/?p=market&t=BUDS) market in Hashkings, then it also have nice buy orders.
Hive , Blockchaingaming.com and Blockraiders.
Actually wagginston has some different plans for games as you can read it here and here.
He look like active member(founder) for Blockchain gaming. He is working to make play2earn spread more as it is evident from his post and his site https://blockchaingaming.com . And blockchaingaming.com has partnership with Blockraiders.com that will be a guild/or in progress that will contribute to many Play2Earn games.
I see with these games and partnership, Hive will definitely flourish and games in Hive will definitely evolve with the time and increase in number with time.
Posted Using LeoFinance Beta
---
---