2022 FIFA World Cup Draw: Group design and Prediction
There are only 165 days to go! The alarms are ringing massively but what is about to happen is still contrary, anything can happen but the odds are set. Did you not start predicting already?
The 2022 Fifa World Cup draw is out and the predictions are all over the net and among peers and colleagues. The group design has already been criticized and here we are still hoping for the odds. Football is all about hope eventually.
From the fan's end, we can say that we already know the teams going to the next round and the predictions are already in the air. Many are disappointed to see few groups lists too. Was it fair or was it not, from the point of view of the supporters is always going to be a rebellious stand, but it is to see if the predictions match and if football lives up to the word of being unpredictable.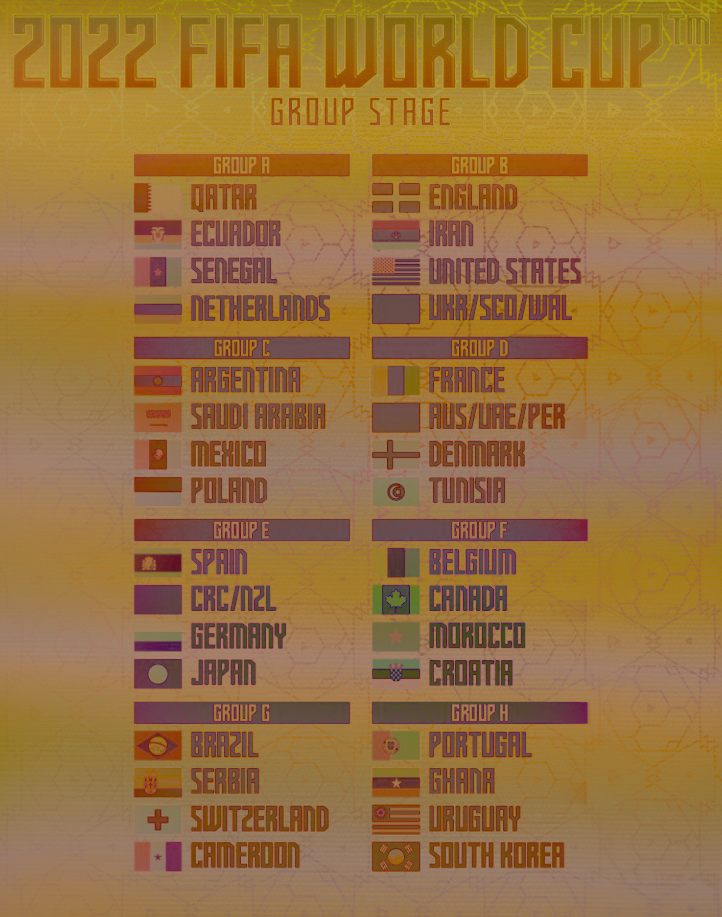 Such a beautiful stage with 8 groups and 32 countries. Still, supporters demand they know what is going to happen. Starting with the predictions, in group A, the winners will be either Ecuador or Netherlands, the argument still rises, but Netherlands still got their stands firm.
Group B is straightforward to predict but still, arguments are rising about the emergence of United States. However, England has got their stand firm on the grounds. Wales might stand as a better competition than United States but it won't stand against England.
Group C is too easy to predict, we all know which team will stand here, it is none other than Argentina. Who couldn't predict this, even the rival gangs would know. What we can say is that Mexico and Poland have a good chance of meeting with Argentina and that is going to be a good match to watch.
Group D is going to be easy to predict too, so from the start of the FIFA, most of the audience will be sleeping in the first round. More like it is going to be a very easy calculative play. In Group D, no other team than France will win over and catch the winners in the second round.
Group E has got Spain and Germany, this was too unfair I would say. Spain was Champion once and Germany was four-time champions, wasn't it too unfair? I would have liked Spain to be in Group A maybe, E was not the group for Spain but alas, nothing can be said but I feel a little low hearing this. I am not a fan of Spain so let me stop for now.
In Group F we have amazing Croatia and Belgium. It is quite hard to predict so I went with my emotions and I would say Croatia should win. This was a little exaggeration but I think Belgium has the scope to win over Croatia.
In Group G we have Brazil and who doesn't know the winner of Group G? We are no amateurs, we all know. There isn't even a good rival for Brazil in group G. There is no doubt about who the winner is going to be. Switzerland can stand a good chance to fight with Brazil but still, we know the winners. If Spain or Germany or France would stand here in Group G, it would have been a great match to watch.
In Group H, the last group has gotten Portugal, Uruguay, and South Korea. I have a feeling that South Korea might have a green flag this time but Uruguay and Portugal have a better chance of winning. Without a doubt, the match between Portugal vs Uruguay is going to be the best match of this round.
So according to my prediction, the winners of the first round are going to be, Netherlands, England, Argentina, France, Germany, Croatia, Brazil & Portugal. Are you with me in the proposition? Do share your prediction here below, I am interested to know your choice of opinion or assumption. When it comes to football, we are all in this together. The good and bad days are coming my friends.
---
---