Ashes is coming.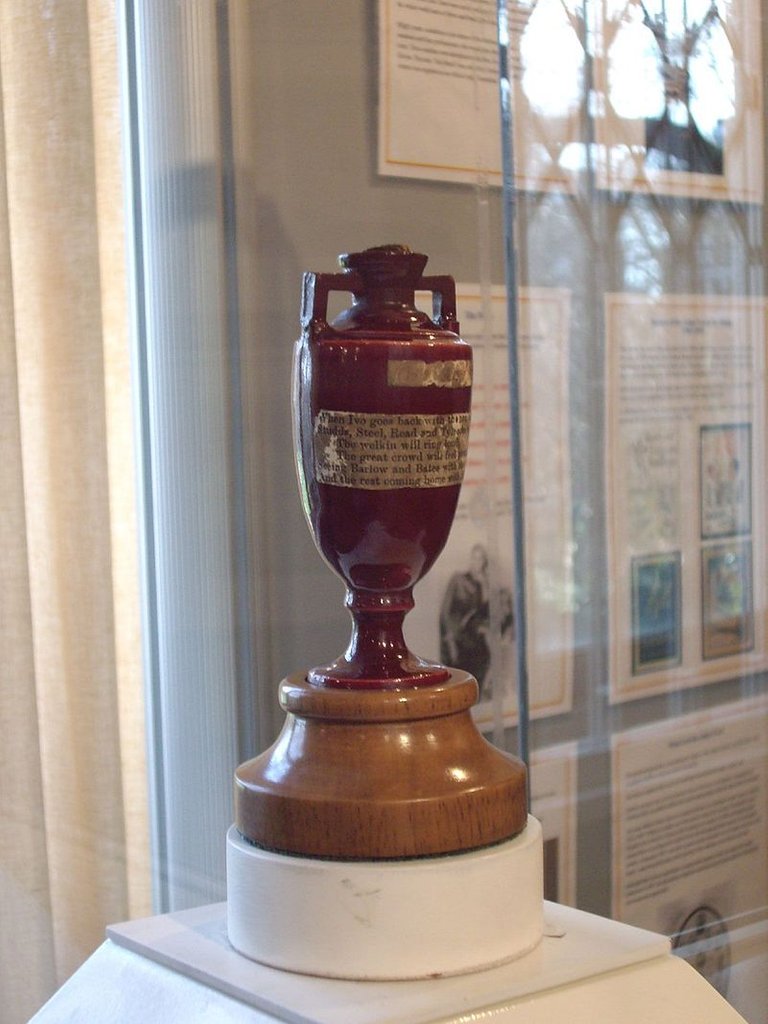 Source
The Ashes is the name given to the most intense series played between England and Australia. And this year's ashes will begin as early as tomorrow. I have a few personal memories of this series that come to mind. I'll try to write something about them right away.
If you ask me to choose my favorite players from the ashes, I will choose the following:
Alastair Cook
Peter Siddle
Ryan Harris
Mitchel Johnson
James Anderson
Sir Alastair Cook, Throughout his entire career, I was a huge fan of his batting. He was a gentleman batsman. I recall him taking over for Marcus Trescothick in that position. The reason why I despise Marcus Trescothick is that he has consistently performed excellently against Bangladesh. As a result of his replacement, Alastair Cook had already gained my softcorner. This may appear to be absurd, but it is true. As a batsman, Alastair Cook amassed a massive total of 766 runs for the ashes in the 2010-2011 season. He achieved the highest possible score in that series with a 235. As a captain, he was also victorious in two Ashes series. This was a particularly noteworthy accomplishment he had under his belt.
Peter Siddle & Ryan Harris were like a must-have player who you'd want to have on your team all of the time if you could. Regardless of what form they took, they will always be there for you. The performance of these two bowlers year after year has been a blessing for Team Australia. However, the injuries forced them to come to a halt at one point. Aside from that, it would have been more from these two. I had a good time watching this bowling legend.
Mitchell Johnson, Mitchell Johnson's bowling performance in the 2013-14 Ashes Series will go down in history as one of the greatest ever. Besides his mustache, he will be remembered for his bowling too (smile). The series featured Mitchell Johnson, who was literally on fire the entire time. It is not about taking the wicket; rather, it is about instilling fear in the mind of the opposing batsman. Mitchell Johnson was successful in inflicting this on the England batsmen. Within the course of that series, he took an unimaginable 37 wickets. Brad Haddin also did exceptionally well in that series. Both in terms of batting and keeping.
James Anderson, Known as one of the greatest pace bowlers in the history of test cricket. He has already amassed a total of 632 wickets in his career. Let's see how far he can push himself. I wish him the best of luck in his endeavors and good health. Because he is approaching the age of 40, and at the age of 40, he is still physically capable of testing crickets. The swing he creates while bowling is absolutely enthralling to witness. I'm hoping he breaks Shane Warne's record of 701 wickets in a season by doing so. In addition, the prospect of him surpassing Muttiah Muralidharan's record of 800 test wickets will be a fantasy come true.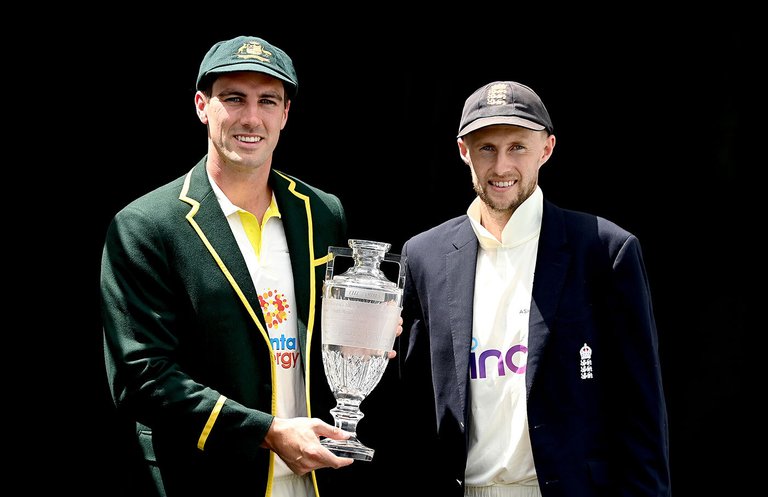 Source
Pat Cummins will be looking to make a statement in the upcoming series, which begins tomorrow. Let's see how he manages his team after his team was embroiled in a great deal of controversy over the Tim Pains situation. And let's hope I can create some more memories watching them play.
---
---