Bangladesh vs Scotland : What really went wrong for Team Bangladesh?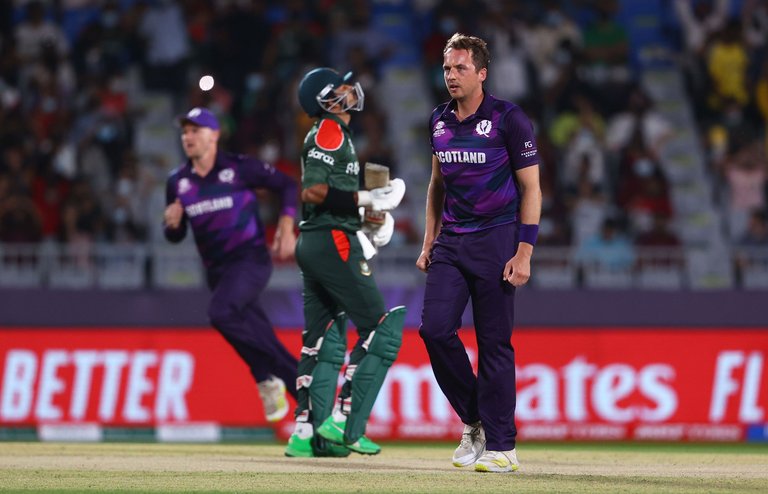 Source
Context :
Team Bangladesh came to the World Cup with the hope of playing in the Semifinals, but now they don't even know if they will be able to qualify for the Super 12. Everything appears to be in disarray following the match against Scotland. So, what precisely happened? Let's have a look and I'll share my thoughts with you all afterward.
Analysis of the match of Bangladesh vs Scotland from Bangladesh point of view :
Few factors I will try to focus about
Bizzare Captaincy of Mahmudullah Riyad.
Stupid shot selection of Bangladesh Batsman.
Afif's batting position
Playing on a poor sporting pitch in the home series
Bizzare Captaincy of Mahmudullah Riyad
If you have recently seen the Indian Premier League matches. During the matches, you will undoubtedly see how MS Dhoni made advantage of Shradul Thakur. The captain of Team Bangladesh should have been aware of and taken note of those analytics. At one time, Scotland was struggling to score runs, but the final three-quarters of the death overs drastically turned the course of the match in their favor. While Scotland was suffering in the midst of the match, as captain, you needed to have a good attitude and be aggressive in your approach to the game. You should consider taking them all out at the same time as employing your top players when they were having difficulty. As an alternative, Mahmudullah Riyad shifted his attention to Tasking during the slog overs. And then there's Taskin Ahmed, who attempted to bowl a fast and short ball throughout the entire match. As a slog over the bowler, he should experiment with different types of variety. This was a very poor decision from the captain of Team Bangladesh.
Stupid shot selection of Bangladesh Batsman
Soumya Sarkar, Liton Das,Musfiqur Rahim And Shakib Al Hasan. There were only two players outside the circle while Soumya Sarkar played the shot and got out. Can you imagine what I'm talking about? There was one only two players outside the inner circle, yet you were able to escape! Liton Das, who, as I've noted in a previous post, has tremendous potential but must learn to understand the game in order to maximize his abilities in the field. Shakib Al Hasan has appeared to be struggling to hit huge shots in his last few appearances. I'm curious as to what happened to him. Moreover, only for the act of taking the scoop shot, Musfiqur Rahmim should be dismissed from the team immediately. How many times have we seen him take this shot and fail to get out of it? Why would you take this shot and then run away while your team is in danger of losing? Team Bangladesh's top order and experienced batsmen form the nucleus of the team's strength. However, it was their incompetence that cost them the game.
Afif's batting position
The batting order of the Bangladeshi team should be rearranged. In Twenty20 cricket, you require players like Afif to be in a better batting position, where he can maintain the momentum of the contest by taking runs. Afif can hit the ball really hard, and as a result, he should be selected ahead of Musfiqur Rahim.
Playing on a poor sporting pitch in the home series
Every player's potential is harmed when they are forced to compete on substandard sporting fields on a regular basis. Recent events demonstrated how Team Bangladesh performed on slow-spinning surfaces against opponents who had no chance of winning the match. They are currently experiencing difficulties when participating in sporting activities. They should create more sporting pitches while playing in home conditions.
---
---