Belenenses v Benfica - Where football lost it's color.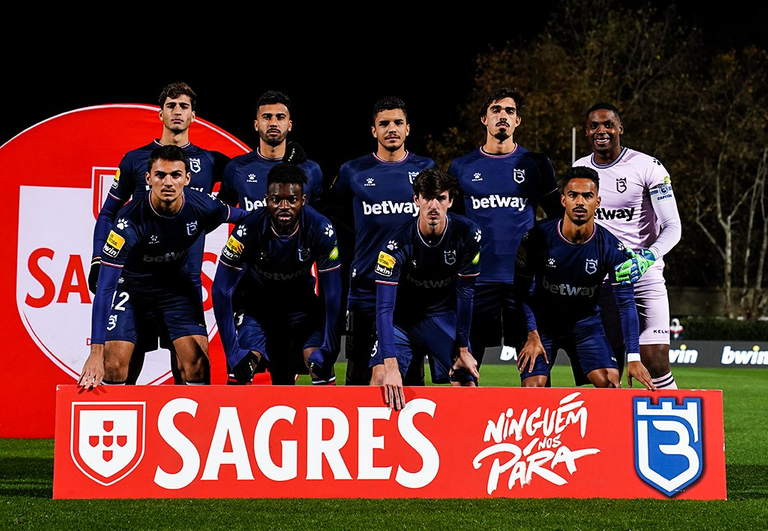 Source
I've never witnessed a football match with such a bizarre atmosphere in my entire life. It's both sad and shameful at the same time to see this happen. Belenenses had only nine players available for the match against Benfica, with two goalkeepers among those available to them. The Covid-19 outbreak had a significant impact on them, and as a result, they were unable to field a fully functional starting eleven. If there is anyone to be held accountable, it is none other than Covid-19. Fifa has a bizarre rule in their rulebook, which you can read about here. When faced with a situation like this, they employ the most blatant rule possible. In a rule, it is stated that if only seven players are available, the club is required to play the match with those seven players on the field. Belenenses had to pay the price for having such a significant disadvantage on their side.
Belenenses was trailing 6-0 at the half-time interval. At the start of the second half, Belenensis goalkeeper Joao Monteiro sat down on the field and demanded that the game be stopped, prompting the referee to call a halt to play. Belenenses had six players on the field with them. And Joao Monteiro sat on the field in defiance of the ruling. Because there were not at least 6 players on the field, the referee was forced to award Benfica a walkover victory in the match. In this type of situation, FIFA should establish a rule requiring the game to be postponed. Accidents and other similar situations can occur in real life. However, it is possible to deal with it using Better rules. If I were FIFA's president, I would have made changes already. In order to ensure that no other football club is placed in a similar situation. Football has its own unique color. It, as well as the players and the coaching staff, must be regarded with respect. It is necessary to show respect for the clubs and nations too. However, under such a rule, this is not possible. FIFA now sees football as a money-making machine. They are inventing nonsense tournaments and rules for other activities. They should maintain the beauty of the game.
---
---