Butterfly Effect : Fun Fact about Messi winning the Ballon D'or.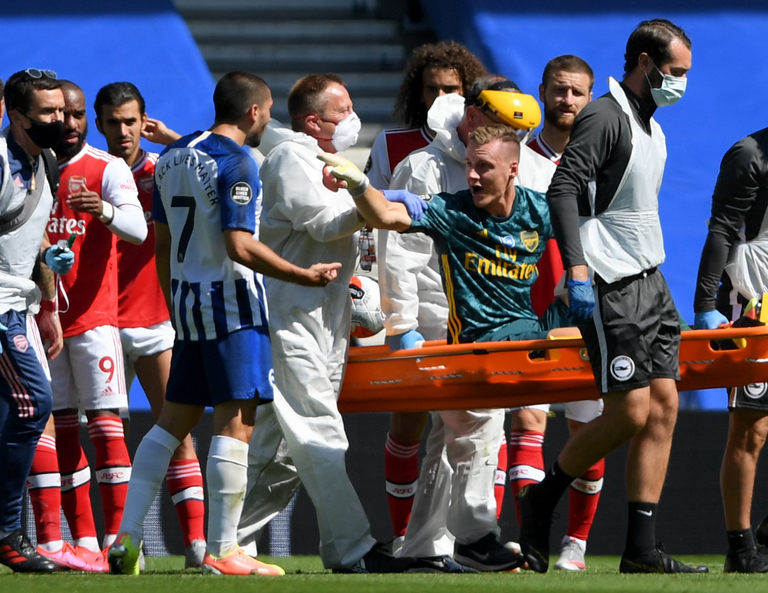 Source
On social media, there has been a lot of discussion about how Neal Maupay assisted Lionel Messi in winning the Ballon d'Or this year. Despite the fact that it was said for fun purposes. In science, there is a concept known as the butterfly effect. I've been attempting to connect the incidents using the metaphor of a butterfly effect. What I discovered is that, although it appeared to be sarcasm at first, it is actually true. And who knows, it might have actually worked in the end. When Neal Maupay attempted to do an Ariel dual against Bernd Leno in the year 2020, Bernd Leno suffered a serious injury. And it was in this manner that Emiliano Martinez was given the opportunity to play as the first-choice goalkeeper for Arsenal. He had been at Arsenal for a very long time, but he was unable to establish himself as the club's first-choice goalkeeper. Then Bernd Lenos' injury provided him with an opportunity to return to the field for a short period of time. As he played, he conquered, and as a result, he won the hearts of many English Premier League supporters. Arsenal was able to win the FA Cup as a result of his performance. Aston Villa was very interested in him after he had only played in a few matches and had impressed them. In the end, they were successful in purchasing him. And it was through this process that he was finally able to establish himself as a first-choice goalkeeper for an English team after a long period of time. He didn't look back after that. As a result of his performance for Aston Villa, he was also selected for the Argentine national team. He created his own position in the Argentine national team. Argentina had been frantically searching for a goalkeeper of that caliber for an inordinate amount of time. In fact, Romero was the last goalkeeper of that caliber to represent Argentina at the international level. Emiliano Martinez had an outstanding season with Aston Villa during that time period. In addition, he was the goalkeeper with the highest point total in fantasy football. We got to see how he performed during Copa America. Argentina was victorious solely due to the efforts of him, De Paul, and Messi. Emiliano Martinez was named the tournament's best goalkeeper.Lionel Messi described Emiliano as a "monster goalkeeper" and stated that he is "vital" to this Argentine team's success. Emiliano is now proving his worth for his country by putting in outstanding performances and keeping clean sheets for the national team. Anyway, I don't believe Lionel Messi would have had a chance to win the Ballon d'Or if Copa America hadn't won by him. Because his competitor Lewandoski was significantly better in terms of scoring. But it was because of this Copa America trophy that Lionel Messi was able to win the trophy for the seventh time in a row, a record. This is how the butterfly effect came to an end. Beginning with Neil Maupay injuring Bernd Leno, the evening concluded in the form of Lionel Messi winning the Ballon d'Or for the seventh time in a row.
P.s: This is entirely my own observation, and it is solely for the purpose of amusement.
---
---