Chris Gayle - Goodbye Mr. 'Universe Boss'.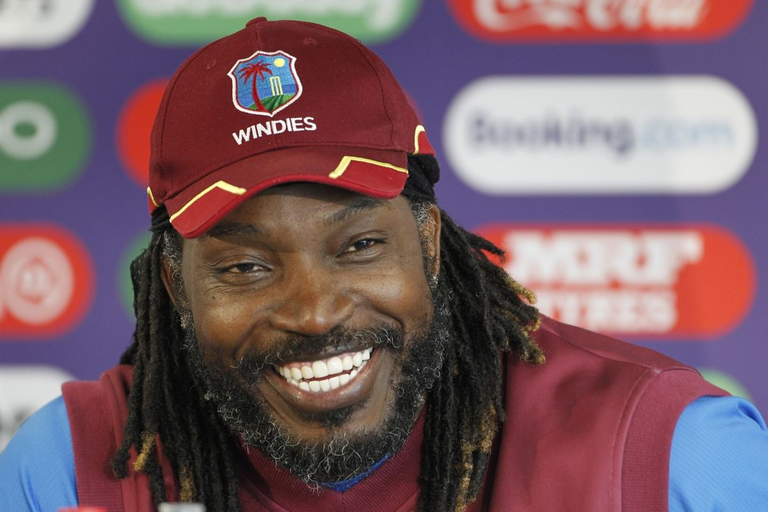 Source
Context: What is it that draws us to watch sports? Isn't it true that we all want to be entertained? Now, if I were to ask you who you think is the greatest cricket entertainer of all time, what would you say? If it's someone other than Chris Gayle, then you don't have good taste, my friend. Christopher Henry Gayle has been providing us with non-stop entertainment for the past 15 years, both in international and domestic competitions. The Man, The Myth, The Legend in all three formats of Cricket, King of Sixes, and the Universe Boss is finally retiring from T-20 International.
Full Story: When I hear the name Chris Gayle, I imagine a hard-hitting batsman who is tearing apart the opposition. The one who is hitting every ball and knocking every ball out of the park. A dancer who is celebrating his team's victory by breaking into song. An Entertainer that keeps us entertained anytime he gets the opportunity. Allow me to give you an illustration. During the most recent Twenty20 World Cup game, he was bowling against David Warner, who was batting at the time. When the Australian came down to the pitch, he attempted to strike Chris Gayle's ball, but he was unsuccessful. However, Nicholas Pooran, the West Indies wicketkeeper, failed to pick up on the opportunity to stump. Chris Gayle then dashed over to David Warner and took a look in his pocket. He was alluding to the highly controversial Sandpaper incident, to be precise.
At that point, they were both giggling. Then he got rid of Mitchell Marsh with a catch taken by DJ Bravo. He run down to Mitchy then hugged him. It was at that point that both the commentators and the players on the field were laughing. Chris Gayle's personality can be summed up by just these two incidents. Chris Gayle, aside from being an entertaining guy, is the most explosive batsman in the history of the game. He was dubbed the "King of Sixes" because he was the player with the highest number of sixes in international cricket history. And in t20 format(International+Domestic), he is the highest run-getter. He also has one more remarkable record that every batsman dreams of achieving. When it comes to T-20 (International+Domestic) formats, he has the most centuries. These numbers only serve to demonstrate how explosive and effective he was as a batsman. Not only does he have a ten thousand run ODI record, but he also has 25 hundred to his credit in one-day internationals. His highest individual score in one-day international cricket was 215 runs. In addition, he was an outstanding test batsman. He has around 7000 runs in Test cricket, including 15 centuries and two triple centuries. He was more than just a destructive batsman. These triple hundreds, as well as the other innings he has played, demonstrate the ability and remarkable temperament he had when batting. While playing against Australia's formidable bowling attack in Adelaide 2009, he scored 165 runs off just 265 balls. Chanderpaul scored 27 runs in the innings, which was the second-highest total. Chris Gayle engaged in about seven hours of batting. That was one of his most memorable test innings, and it was a great performance. He was also a part-time bowler, amassing a large number of wickets in addition to his name in the record books. The legend himself traveled the world, entertaining fans in practically every corner of every cricket-playing country he visited throughout his lifetime. He wished to play his final international Twenty20 cricket match in Jamaica before retiring from international cricket. I hope he is given the opportunity to fulfill his dream. Mr. Universe Boss, I bid you farewell. When it comes to International Cricket, we will miss you. I hope you have a wonderful retirement.
Stat Source.
---
---