Del Piero - The Gentleman who never left his Lady.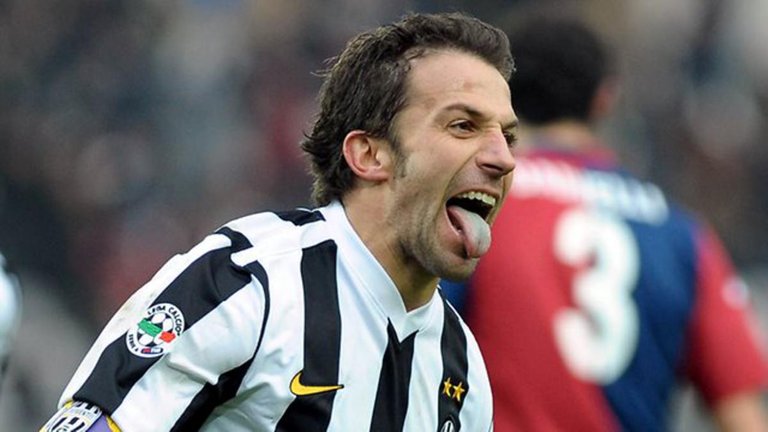 Source
Context: Remember the famous fixing issue in football? When Juventus were relegated to Serie B and stripped of their Seria A title? Juventus was not the only club to be punished, there were some other clubs were as well. Many Juventus superstars, on the other hand, left the club during the most difficult period of Juventus. Only a few of the club's star players were still with them. Alessandro Del Pierro, who is one of them. And, in one of his interviews, he shared one of the most heartwarming quotes in football history with us. In his words, "A true gentleman will never leave his lady." Let's take a closer look at the entire story.
Full Story: It's been said that cricket is a gentleman's game. I believe this is true. Football, in my opinion, is too a gentleman's game. In fact, it doesn't matter what sport you're involved in; it doesn't matter what you do as long as you're honest and loyal. If you are, then the game is right for you. Alessandro Del Piero is one of the gentleman footballers that football had throughout its long and illustrious history. In 2006, just before the World Cup, the Italian football world was rocked by the occurrence of match-fixing. A large number of clubs were fined. AC Milan, Fiorentina, Lazio, and Juventus were the most notable ones. Lazio, Fiorentina, and Juventus were all relegated to Serie B as a result of the findings. Juventus, on the other hand, had to deal with a different punishment. They were stripped of the Serie A title that they had won in the previous season. It was one of the most difficult situations that Juventus had ever encountered. In the aftermath of this incident, many Juventus football stars decided to leave the club. Cannavaro, Thuram, Zambrotta, Ibrahimovic, Vierra, and Emerson was on the list of leaving players. Source I'm not going to say they were selfish. In football, the players have sole authority over where they will play their games. But it was all about loyalty in this case. Everyone should learn the importance of loyalty from an early age. Everyone, including the kid, should have been told that you can't just walk away when your favorite one is in danger. It doesn't matter whether it's a club or a person. Alessandro Del Piero did the right thing. There were some other notable players too who didn't leave the club. They've made the right decision.
---
---