Manchester United in the top 6 in Premier League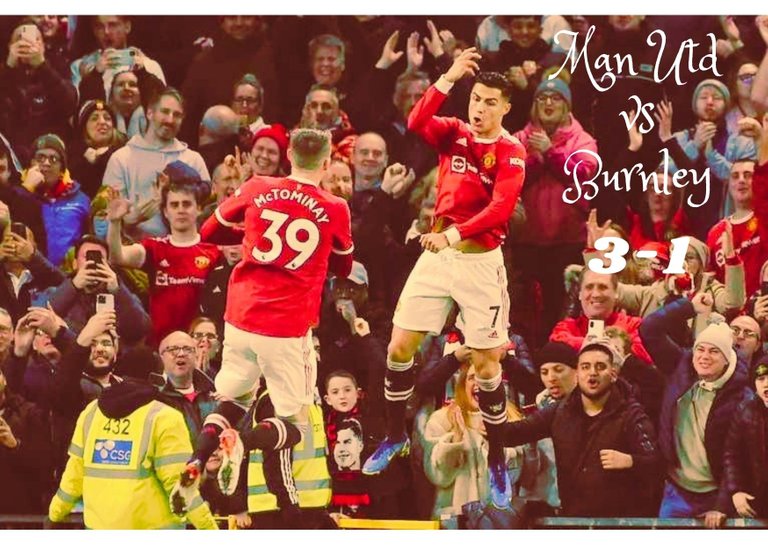 Source
Whom do we have here? The favorite man of many. Many people regard him as a hero. It should go without saying that the crowd roars his name every time he steps onto the field. Yes, we are talking about none other than Cristiano Ronaldo.
It is often regarded that one who leads has the potential to change the game at any moment. However, myself being not-so-good of a fan of his, yet it is true that once Manchester United made its place in the top 6 in Premier League, Ronaldo again became the hero in town. Such are words that go without saying and from time to time, the impact will continue to last.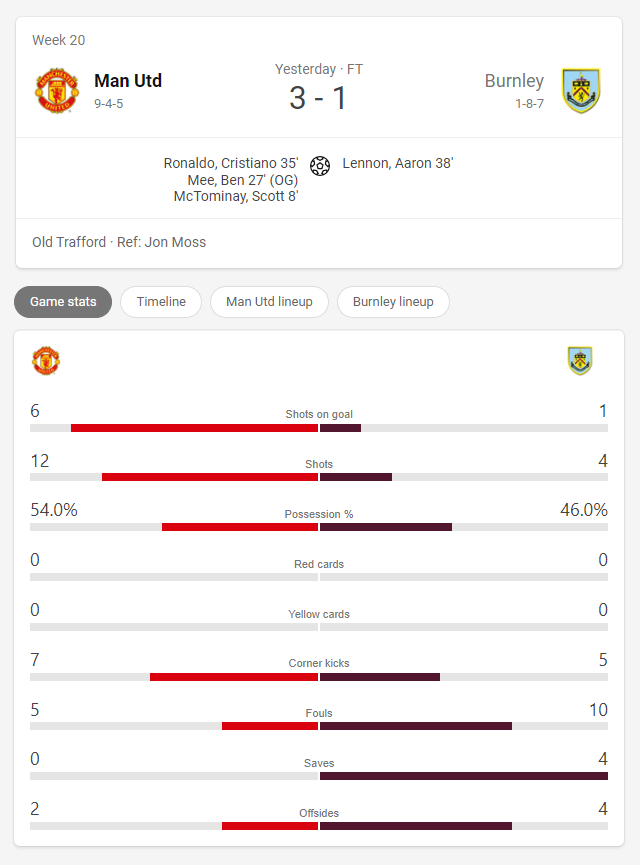 On 30th December 2021, Cristiano Ronaldo scored his eighth-most Premier League goal of the season, marking Manchester into the top 6. Who did estimate such a comeback almost at the end of the year? None, I bet, nor did I. It was crucial as at the first half, Manchester took over by 3 goals and kept their game steady, and maintained perfect blockage.
It is true that they played well but how far will they be able to stick to it is yet unknown to many of us. There is no use predicting as football is barely a game of prediction. Let us keep an eye on how well can Manchester play in the next round. Will they still take the lead or will they back out?
With this, I would like to end my opinion regarding the match between Manchester United and Burnley. Sports, in my opinion, and experience, have more stories hidden within them than what meets the eye. Sticking with their score achieved from the first half is no piece of cake. Did you ever play such that you were able to keep your stamina to keep your score steady? May it be in sports or may it be in exam halls. Please feel free to share below.
---
---