Rachin Ravindra - The young man who shattered the hopes of Indian Cricket Fans.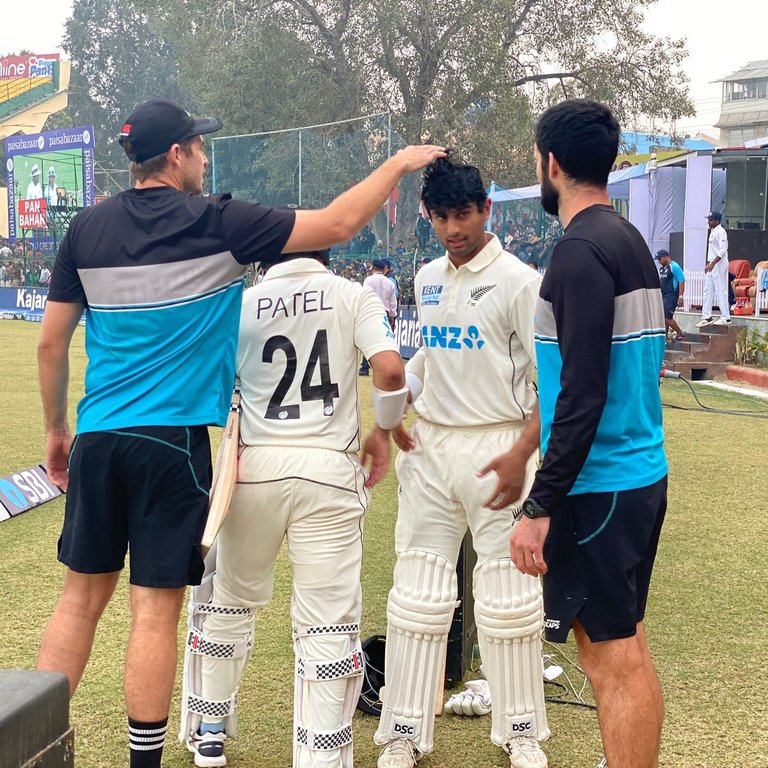 Source
When it came to producing outstanding cricket batsmen, India was never short on talent. They have produced batsman who exhibits excellent temperament as well as technical proficiency. I've had enjoyed watching the greatest batsman of all time, Sachin Tendulkar, as well as The Wall Rahul Dravid. Would you believe me if I told you that a baby was named after those two legendary figures? Yes, this is true. Rachin Ravindra was given this name in honor of Sachin and Rahul. His father had a special fondness for them.
His father must be overjoyed with how well he has done so far. As Rachin Ravindra was able to put together an outstanding inning, he played like the wall. Rachin Ravindra played only 91 balls in the last innings he played. However, those 91 balls were sufficient to demonstrate that Racin isn't only similar in name, but also in characteristics.
For India to win, they only needed two wickets, whereas New Zealand needed to defend two sessions without losing any more wickets in order to win. The boys of Ajinka Rahanes tried everything they could, but in the end, they were unsuccessful. They were unable to take the wicket of Rachin Ravindra, who was playing in the same manner as Rahul Dravid. And it was in this way that the Indians' hopes of winning the match were crushed.Azaz Patel deserves to be recognized as well. Another player who was born in India and who defended until the very end for. Rachin would not be able to make it to the final ball if it weren't for his assistance.
This reminds me of another Faf Du Plessis's innings against Australia, which took place in Adelaide. Faf Du Plessis managed to play an enormous total of 376 balls during his 2nd innings. As a result, his team was able to make it through the day. Who says that Test cricket is a boring and repetitive sport? It's possible that they don't watch test cricket on a regular basis. The adrenaline rush is similar to that experienced during Twenty20 cricket. Sometimes it's even more than that.
---
---