Shoaib Malik - At the age of forty Shoaib Malik scored the fastest fifty for Pakistan in T-20 World Cup.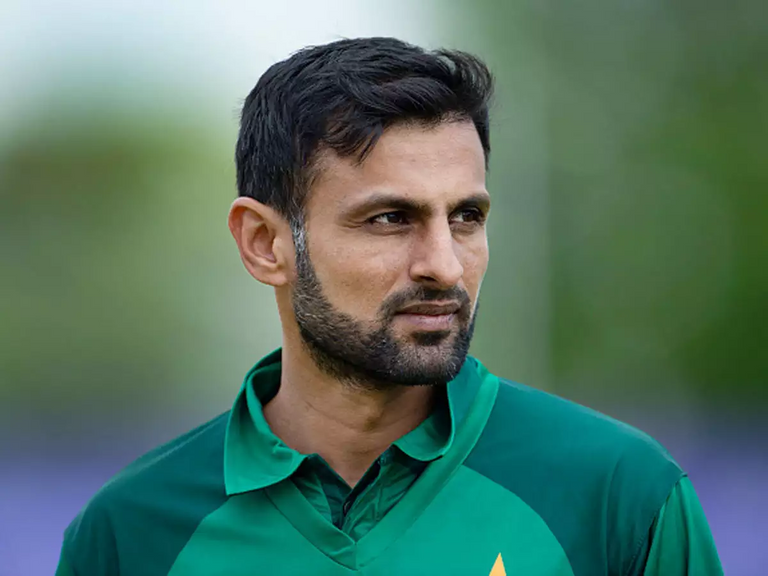 Source
Context: When Mohammad Ashraful scored the fastest T-20 world cup fifty at the age of 23 only. And in this world cup, KL Rahul scored fifty by playing only 18 balls. There's a saying the T-20 format is only for the young and powerful hitters only. Well, Shoaib Malik proved them wrong. He scored a fifty with only playing 18 balls. Don't forget that Shoaib Malik is 40 years old. The player playing ever since 1999. Shoaib Malik has demonstrated to us that age is just a number in the game of life.
Full Story: Almost immediately after the t-20 format of cricket was introduced, everyone said that it was intended solely for hard batters and young guns only. Because they have the strength and ability to knock the ball out of the park. That is just half correct. The senior players, on the other hand, had a significant impact on the outcome of the game, which they were not aware of. With all of their experience and ability to score, they are the elites of the games. Then there's Shoaib Malik to consider. He is still playing as though he is only 25-26 years old. However, he had issues about participating in this T-20 World Cup. He was left out of Pakistan's final roster for the World Cup. Then Shoaib Maqsood suffered an injury, and the selectors decided to include his name on the list as a replacement. This was the selection that all Pakistan Cricket supporters had been hoping for. They did so because they were aware of what Shoaib Malik might bring to the table. Players who participate in practically every t-20 franchise league in the globe have gained a great deal of experience. And it is this expertise that will be useful throughout the World Cup. In the most recent encounter, against Scotland, he scored a scorching fifty off only 18 balls, a record for him. As a result, he is tied for the second-fastest fifty-point scorers in this World Cup. The other is KL Rahul, who is only 29 years old. Shoaib Malik's success can be attributed to his physical fitness. During one of his most recent interviews, he admitted that he is obsessed with looking in mirrors. Following his workouts, he enjoys standing in front of the mirror. In addition, he works out frequently. The only reason he is still performing at the level is his ability to put in the necessary effort. This is most likely his final t-20 World Cup appearance. I hope he plays many more t-20 matches to raise the bar too high so that the younger players will be inspired to do the same.
---
---