Spain beat Italy to reach the UEFA Nations League Final.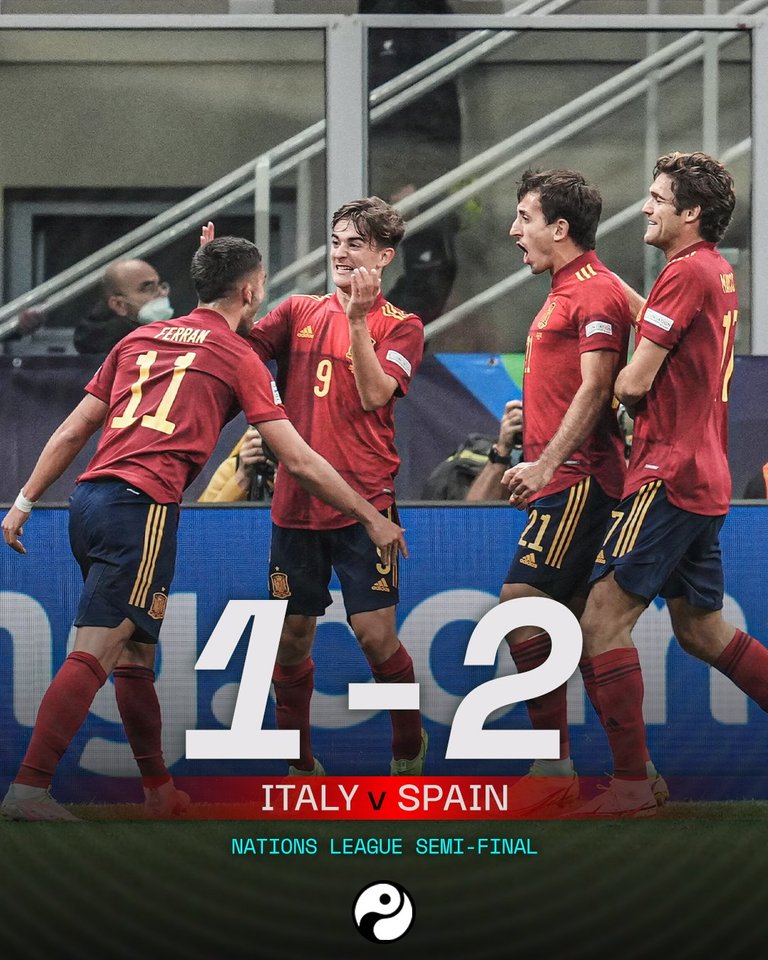 Image Source
Context:
Italy's 37 matches unbeaten run is over. Yes! after 37 games and achieving some unbreakable records, Italy finally lose a game and Gianluigi Donnarumma conceded two goals for the first time in his national career. Spain managed to beat Italy in the Uefa Nations Cup semi-final after losing against the same opponent in the semi-final of Euro 2020. Let's take a quick recap of the match.
Main Story :
Spain finished first in the UEFA Nations League group stage with 11 points. Italy, on the other hand, won 12 points. Both members of the team were well-known to one another. Italy defeated Spain in the EURO 2020 semi-finals just a few days before this competition. Spain was determined to beat Italy, and it succeeded. After a fiercely contested encounter, they were able to defeat Italy. Spain's Ferran Torres scored both of their goals, while Italy's Manuel Pellegrini scored one goal. Ferran Torres scored the opening goal, with Oyarzabal providing an assist, in the 17th minute of the game against Valencia. Bonucchi was then dismissed, which made things even more difficult for Italy going forward. Due to the fact that Bonucchi is a key component of their defense, it is easy to predict the consequences of his absence on the field. During the 44th minute of the game, Ferran Torres scored the second goal for Spain with immediate effect. In the 83rd minute of the game, Pellegrini netted one goal for Italy, but it was too little, too late.
Star player of the match :
Gavi :
Gavi entered the game as the youngest player to have ever represented Spain in a competitive competition. He participated in the entire game because he has been a member of the squad since he was born. During the first half, he made the most successful tackles and completed a large number of passes, demonstrating his true potential. He is unquestionably a player to keep an eye on in the future.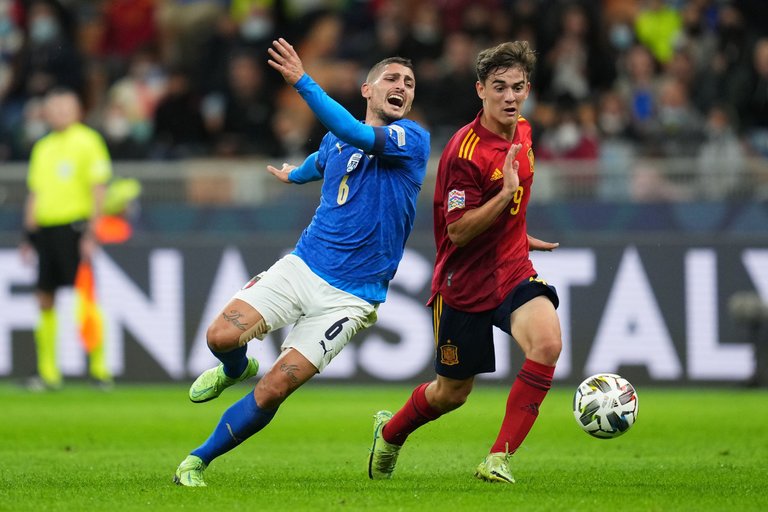 Image Source
---
---