Virat Kohli - Late Happy birthday to the greatest batsman in modern day of cricket.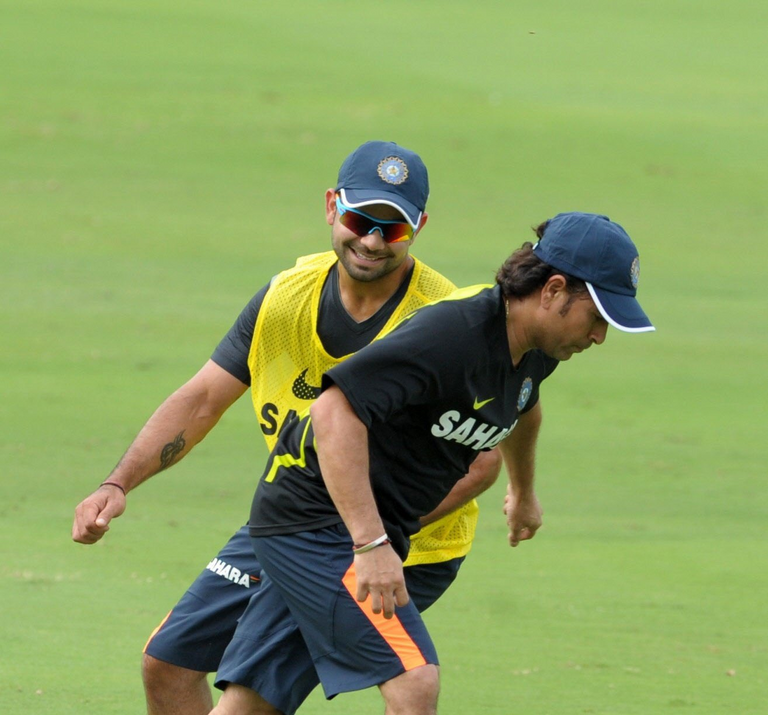 Source
Context: It is estimated that there are about 57 thousand runs in this image alone. In one case, he was the best batsman in history, while in the other, he is the greatest batsman in modern cricket. In the history of cricket, there has only been one batsman who has had the potential to surpass Sachin Tendulkar's achievements, and that is none other than Virat Kohli. And he's on the right track to breaking all kinds of records. The individual who made batting look so easy that every other batsman on the planet was envious of him. Yesterday was his 34th birthday. Let's have a look at the complete story.
Full Story : Since he was a child, the young fellow from Delhi has had a strong interest in cricket. It was because of his unwavering commitment to cricket that he was selected for the Delhi u-17 team. As a result of his success in this tournament, he was selected to play for the Indian Under-19 cricket team. However, his father passed away in 2006, during this period. As a result, he became more dedicated and his beast mode was activated in him. Due to the fact that his father provided everything a father could for his son. As a result, Virat Kohli was taking the game seriously, knowing that he had taken on all of the duty following his father's death. The next year, he helped the squad win the Under-19 World Cup, and he also secured a position on the IPL franchise Royal Challenge Bangalore in 2008. It was at this period that he was experiencing difficulties in his life. However, there was no relapse after that. Since then, he has maintained his excellent form. We witnessed his performance as a batsman during the 2011 One-Day International World Cup and other series. Eventually, Kohli was named as captain of the Indian cricket team. As the captain of the Indian cricket team, he led the side to victories in test series against Australia, England, and South Africa during his tenure as captain. Against these opponents, he was the first Indian captain to lead his team to a victory on their own turf. This is a truly remarkable statistic. His statistics as a batsman are nothing short of remarkable. I'm not going to talk about his achievements or anything like that. I'm only going to talk about one record. Virat Kohli is the batsman who has scored the most runs in the shortest amount of time (242 One-Day Internationals). Now, I hope he continues to play for many more years to come and surpasses the record set by Sachin Tendulkar, the greatest batsman of all time. I wish him the best of luck for the many more years to come. It is my wish that he will be successful in all aspects of his life. And one day I wish to see him lifting the world cup as a captain.
---
---