Japón, a semifinales (es/en)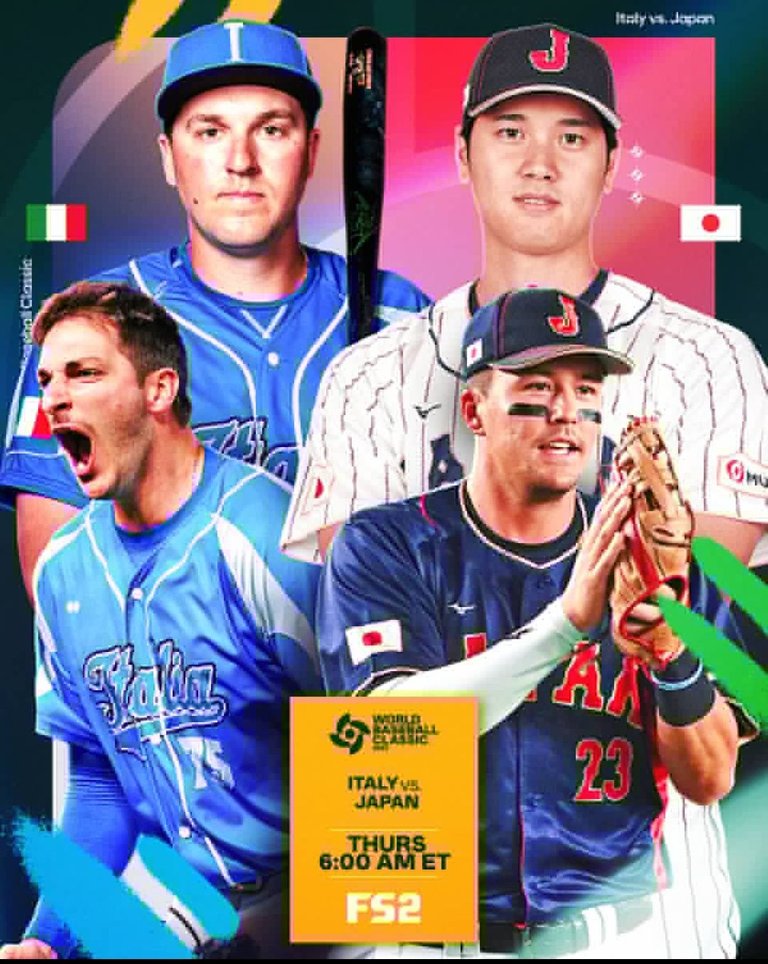 Sources:
Un saludo, tengan todos los amantes del deporte, en especial del béisbol, que por estos días nos llena de emoción con partidos de lujo para los que amamos este hermoso deporte. Bien temprano en la mañana fuimos testigos de una selección con la etiqueta más que sobrada de favoritos para levantar el trofeo de campeones del mundo.
Los seleccionados de Italia y Japón se medían en un abarrotado Tokyo Dome, brindándole siempre el respetuoso apoyo al combinado nipón. Los bambinos enviaron a la lomita al zurdo Lars Lasorsa, uno de los responsables de la clasificación de los italianos a la decisiva ronda, mientras, por los de casa, subió al box el fenómeno Shohei Ohtani, lanzador que no necesita mucha presentación, poseedor de una poderosa recta, y un amplio repertorio.
Greetings to all lovers of sports, especially baseball, which these days fills us with excitement with luxury matches for those of us who love this beautiful sport. Early in the morning we witnessed a team with the label of favorites to lift the trophy of world champions.
Italy and Japan squared off in a packed Tokyo Dome, always giving respectful support to the Japanese team. The Bambinos sent to the mound left-hander Lars Lasorsa, one of those responsible for the Italians' qualification to the decisive round, while for the home side, the phenom Shohei Ohtani, a pitcher who needs little introduction, possessed of a powerful straight line and a wide repertoire, stepped into the box.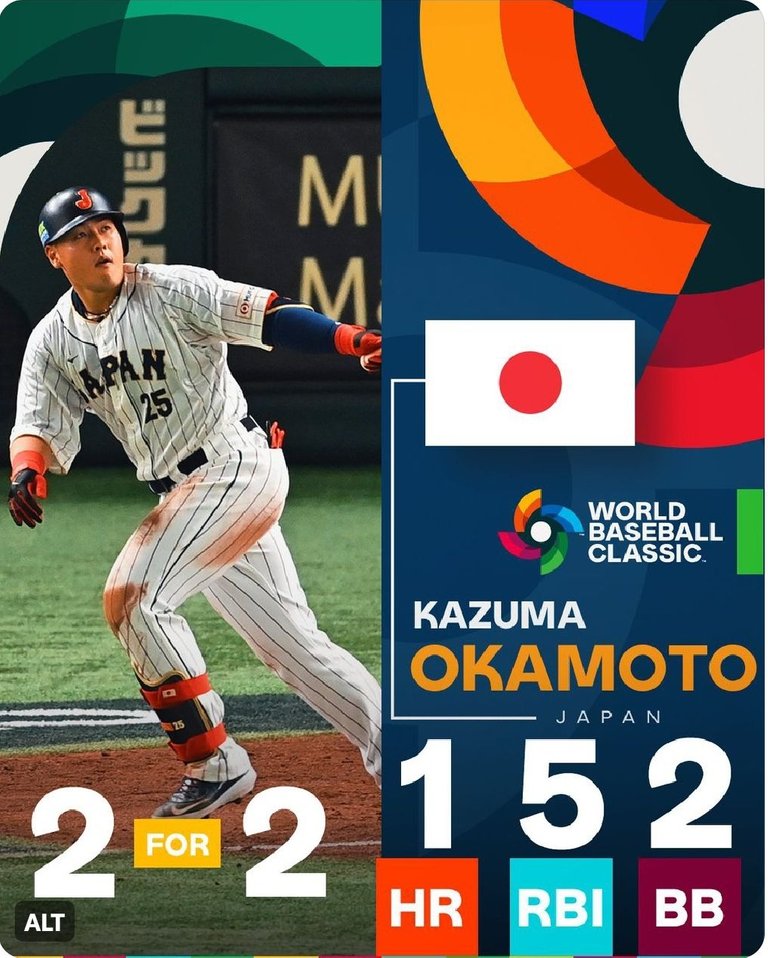 Sources:
El duelo comenzaría cerrado las dos primeras entradas, aunque era cuestión de tiempo para que el ataque de los samuráis fuera efectivo, y esto se vio en el tercer episodio, donde los nipones rompieron el hielo, sin sacar la bola del cuadro, lograron facturar la primera de las nueve que anotador en el partido.
En esa misma entrada y después de dos outs, el inicialista asiático Kozuma Okamoto mando a viajar la pelota por todo el jardín izquierdo, convirtiendo el Tokyo Dome en un manicomio, y asegurando el boleto a semifinales con sede en la ciudad estadounidense de Miami.
The duel would begin the first two innings closed, although it was only a matter of time before the Samurai attack would be effective, and this was seen in the third episode, where the Japanese broke the ice, without taking the ball out of the box, and managed to score the first of the nine that they scored in the game.
In that same inning and after two outs, Asian starter Kozuma Okamoto sent the ball all the way to left field, turning the Tokyo Dome into a madhouse, and securing the ticket to the semifinals to be held in the U.S. city of Miami.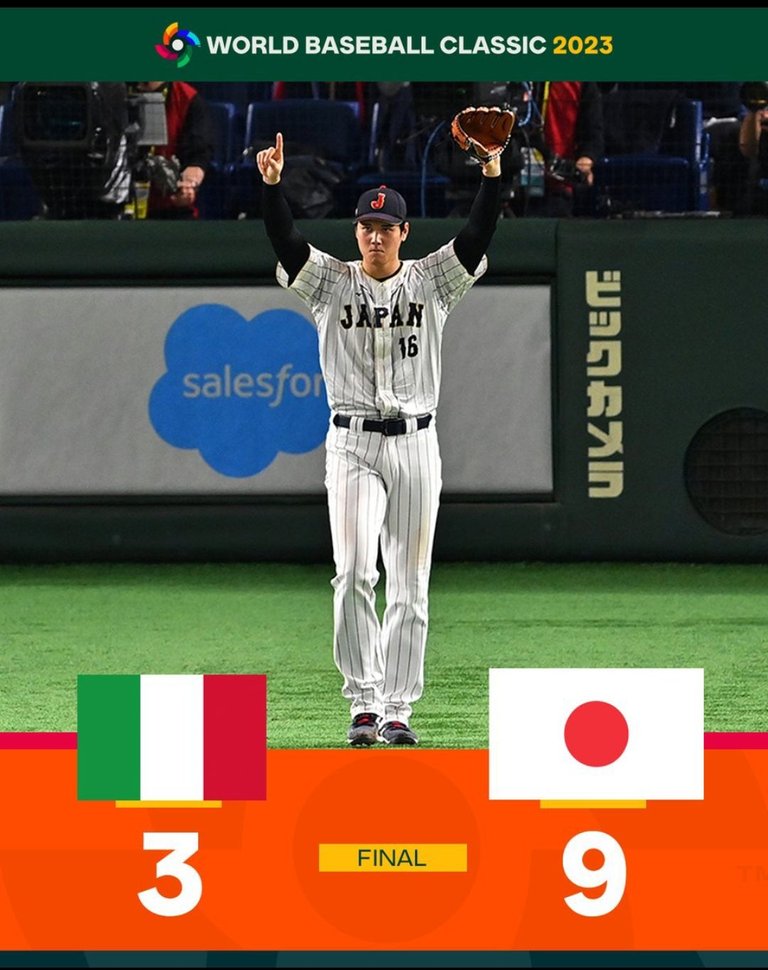 Sources:
Mientras, las cuatro primeras entradas de Ohtani eran un show desde la lomita al ritmo de cinco ponches y dos bases por bolas. Sin embargo, en la quinta entrada explotaría el diestro, ya que fue vilmente castigado por los maderos italianos que veían mejor sus lanzamientos, cerrando así la pizarra cuatro carreras a dos.
Aunque la reacción italiana fue inminente, la repuesta de los japoneses fue prácticamente inmediata, tres carreras en la sexta entrada ponían el partido visto para sentencia, aunque los europeos no se dieron por vencidos y Dominic Fletcher despachó largo cuadrangular por el jardín derecho poniendo el partido 7-3.
Meanwhile, Ohtani's first four innings were a show from the mound with five strikeouts and two walks. However, in the fifth inning, the right-hander exploded, as he was viciously punished by the Italian pitching staff who saw his pitches better, thus closing the scoreboard four runs to two.
Although the Italian reaction was imminent, the Japanese response was practically immediate, three runs in the sixth inning put the game on the line, although the Europeans did not give up and Dominic Fletcher hit a long home run through right field, making the game 7-3.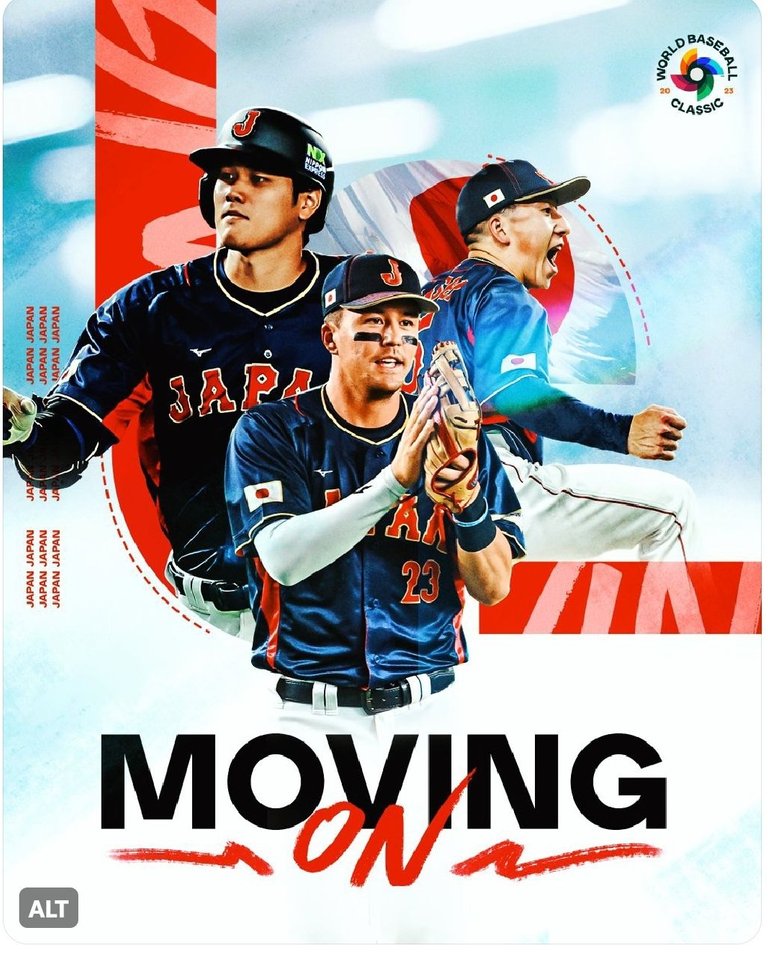 Sources:
El relevo nipón se mostró muy efectivo, con poco más de seis ponches propinados entre cuatro relevistas, una auténtica barbaridad. En el octavo, el jugador de los Medias Rojas de Boston, Masataka Yoshida, envió su pelota a las gradas con un hombre en circulación para poner cifras definitivas en el partido.
El triunfo de Japón, constituyó su quinta victoria en la presente edición, su clasificación a semifinales por quinta ocasión consecutiva y lanza fuerte candidatura a ser campeón, y por qué no, de manera invicta. Considero que este rendimiento de los japoneses, confirma que, aunque cambien de generaciones cada cierto tiempo, la calidad de estos peloteros está más que sobrada en cualquier escenario, ya sea Juegos Olímpicos o Clásico Mundial.
The Japanese reliever was very effective, with just over six strikeouts between four relievers, a true barbarity. In the eighth, Boston Red Sox player Masataka Yoshida sent his ball into the stands with a man on to put the game away.
Japan's triumph was its fifth victory in the current edition, its qualification to the semifinals for the fifth consecutive time and its strong candidacy to become champion, and why not, undefeated. I believe that this performance by the Japanese confirms that, although they change generations every so often, the quality of these players is more than enough in any scenario, be it the Olympic Games or the World Classic.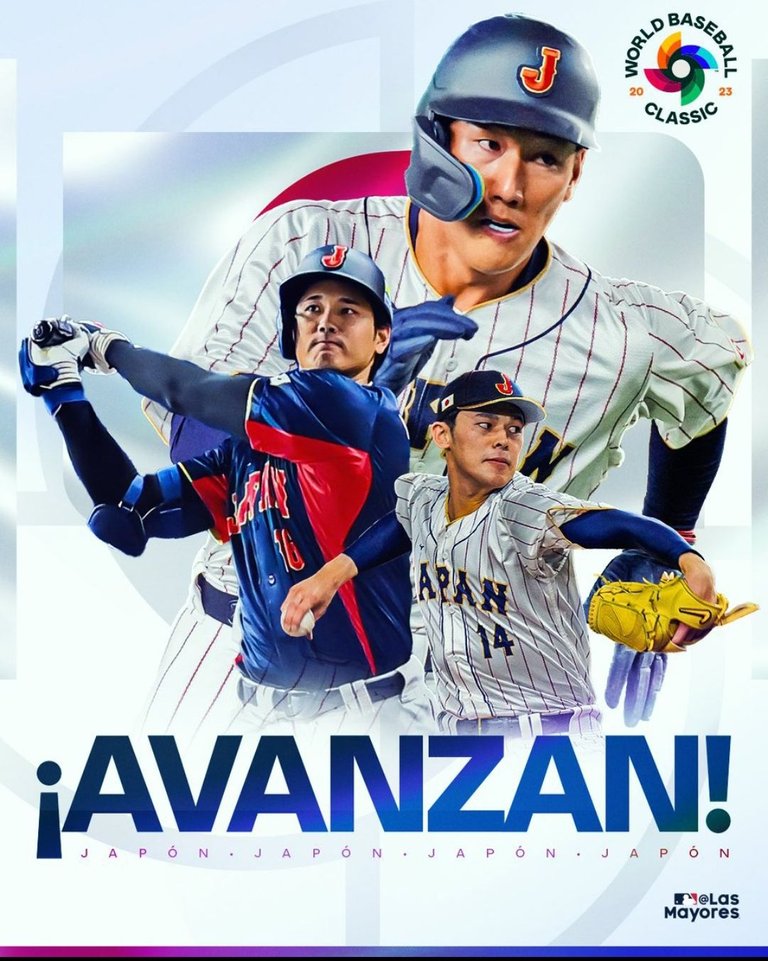 Sources:
Su rival en semifinales saldrá del dueto que sostendrán los seleccionados de México y Puerto Rico, los mariachis fueron primeros en un grupo muy difícil que compartían con Estados Unidos, Canadá y Colombia, mientras que los boricuas, segundos en el llamado por muchos expertos como el grupo de la muerte, solo perdió con Venezuela en un partido muy peleado, y eliminaron en la última jornada a uno de los favoritos pre competencia, la República Dominicana.
The Mariachis were first in a very difficult group that they shared with the United States, Canada and Colombia, while the Puerto Ricans, second in what many experts call the group of death, only lost to Venezuela in a very hard-fought game, and eliminated one of the pre-competition favorites, the Dominican Republic, in the last round.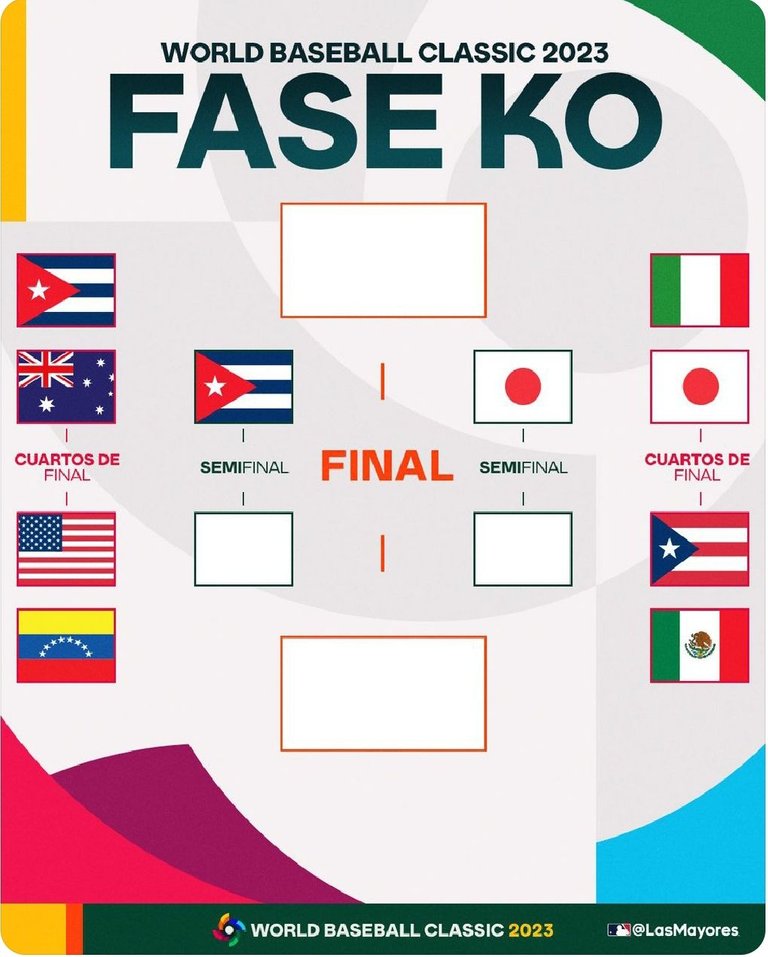 Sources:
En mi opinión, el favorito ante cualquiera de los dos rivales es Japón, quien presumiblemente llevarán al box al experimentado derecho Yu Darvish, aunque la única desventaja que tendrían sería con el cambio de horario con respecto a Asia. Hasta aquí el resumen del partido de hoy, lo que nos espera en semis del torneo, y además se dio a conocer que tanto José Quintana (Colombia), como Edwin ''Sugar´´ Díaz (Puerto Rico) se pierden la temporada completa en la gran carpa. Un placer siempre colaborar con esta magnífica comunidad. Buenas noches.
In my opinion, the favorite against either of the two rivals is Japan, who presumably will bring to the box the experienced right-hander Yu Darvish, although the only disadvantage they would have would be the time change with respect to Asia. So far the summary of today's game, what awaits us in the semis of the tournament, and it was also announced that both Jose Quintana (Colombia) and Edwin ''Sugar'' Diaz (Puerto Rico) will miss the entire season in the big top. It is always a pleasure to collaborate with this magnificent community. Good night.
Tradución al Inglés por Deepl Traslate.
English translation by Deepl Translate.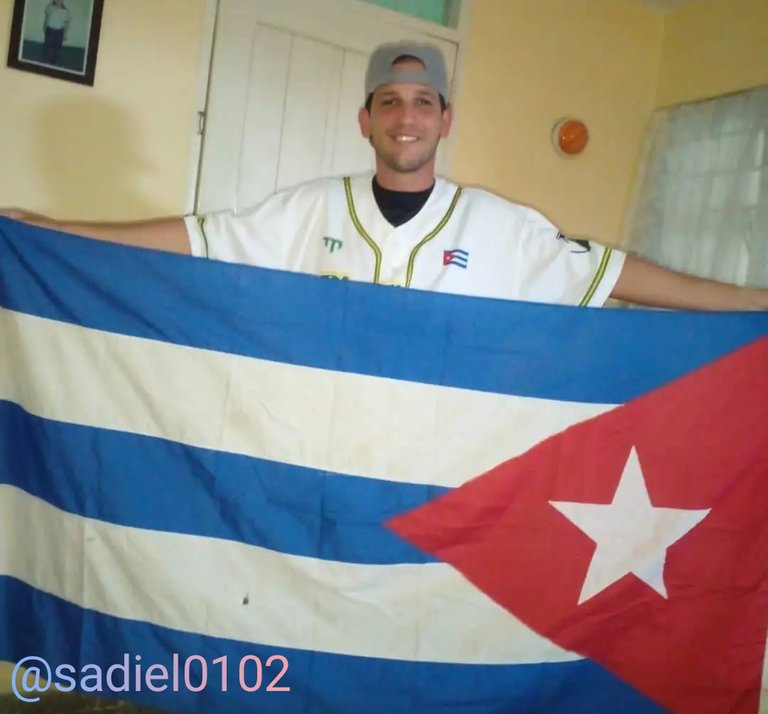 ---
---