3Speak Mobile App Update - AppName change & Upvote with HiveAuth

---
Hello Hive & 3Speak Community members,
With this post, allow me to share some updates on 3Speak Mobile app.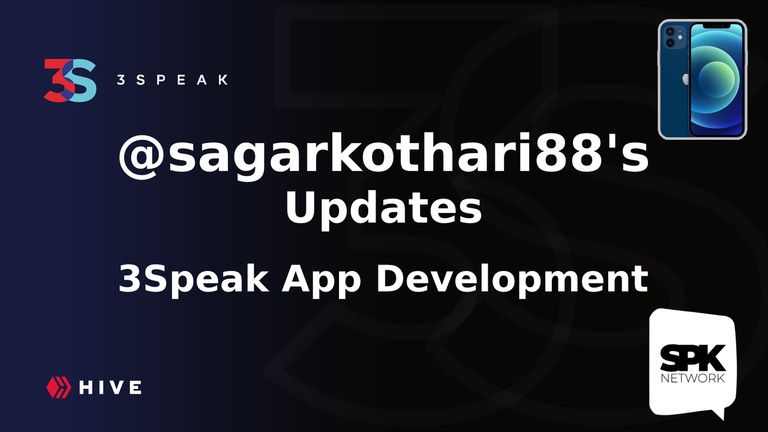 What did I do?
App Name changes
Updated the name for iOS users to "Video App"
Acela name is also used by Desktop App & creates confusion.
I am yet to apply the same change for Android App
Upvote feature
I have added upvote feature.
For posting key based logged in users, it is straight forward.
For users who have logged in with HiveAuth, it has little complexity. I've tried to explain it below.
Deep dive on how it works
Get Info of the post
If upvote not found, show upvote button
If upvote found, hide upvote button
Connect with sockets for HiveAuth
Generate operations for broadcast
encrypt operations
send it via sockets
via sockets, get hive-auth-transaction-id
Generate HAS URL & QR code
Provide Auto Navigate + QR Code tap based navigation
Screenshot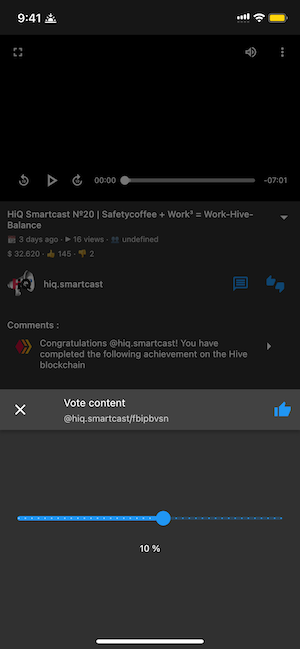 What's next?
Listen for Approval or Denial
Refresh user interface accordingly
Show list of upvotes, %, value
Allow user to comment
Feedback / Info
Do you want more Info? Please let me know via comment section
Do you have feedback to share? Please use comment section
Please check above video & share feedback
Support Me
Other Communities
I recommend joining these communities on Hive & Discord.



Click on the banner to join

---
Important 3Speak Links
Cheers
Have a good one
---
▶️ 3Speak
---
---