Greatest Of All Time - Cristiano Ronaldo (Thread ll)
#Thread of five(5) Greatest Of All Time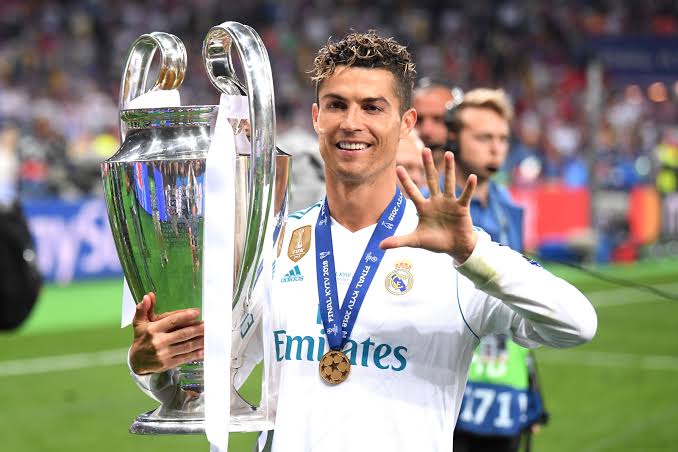 Source
Career
Cristiano Ronaldo don Santos Aveiro is a Portuguese and Al Nassr Striker. He is 38years of age, and was born 1985 in Funchai, Madeira, Portugal. Ronaldo has being a great icon in the history of football as he has conquered so many strikers within and before his era. He is popular known for his Siiuuuuuu Celebration. Ronaldo started his youth career with Andorinha from 1992-1995, before moving to Nacional from 1995-1997. He was popularly known to be a Manchester United and Real madrid star, but he actually began his senior career with Portugal Giant Sporting CP.
Ronaldo style of football is quite unique. He has great ability to dribble pass players, scoring a header, long shot accuracy, scoring penalties, etc. His speed/sensitivity is also another reason defenders get scared when he is on the pitch. Ronaldo played along side great players like wayne rooney, Benzema, Bale, Toni Kroos, Sergio Ramos, Pepe, Angel Di Maria,etc winning series of trophies with them. He also played under one of the best coach Zinedine Zidane at Real madrid.
Ronaldo is currently at Al Nassr, after he left Manchester United in january due to misunderstanding between himself and the coach. He wasn't getting enough playing time, which resulted to him showing some attitude towards the coach.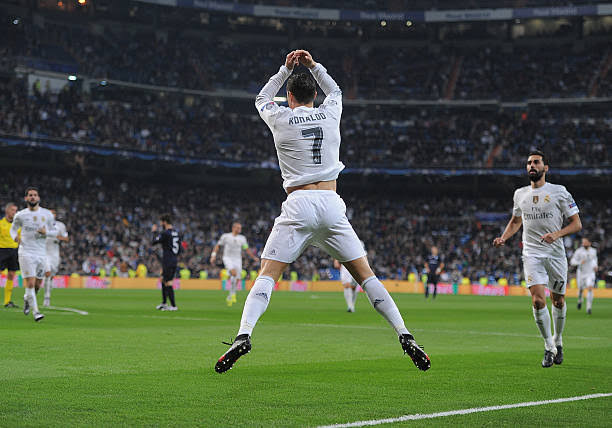 Source
Major Trophies
The trophies below are list of achievement Cristiano Ronaldo has won.
1)Euro 2016 ×1
2)Copa Del Rey ×2
3)Italian Cup ×1
4)English League Cup ×2
5)Fifa Club World Cup ×4
6)Portuguese Super Cup ×1
7)English FA Cup×1
8)English Champion ×3
9)Super Ligue ×3
10)Italian Champion ×2
11)Spanish Super Cup ×2
12)English Super Cup ×2
13)Spanish Cup ×2
14)UEFA Champions league ×5
15)Italian Super Cup ×2
16)UEFA Super Cup ×3
17)Spanish Champion ×2
18)UEFA Nations League ×1
Awards
The awards below are achievement Cristiano Ronaldo has earn since starting as a professional footballer
1)Ballon d'or ×5
2)Fifa men best player ×3
3)UEFA Best Player In Europe ×4
4)Top Goal Scorer ×19
5)Best Player Of The Year ×8
6)Golden Boot Winner ×5
7)Fifa PUSKÁS Award ×1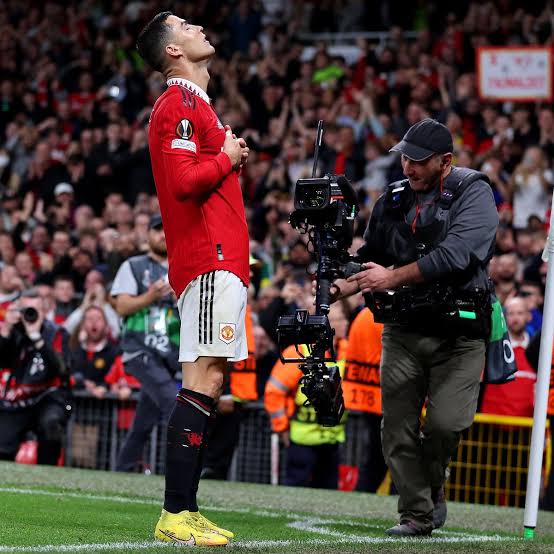 Source
Records
Most hat-tricks in a single UCL season - 3hat-tricks.
Player with most goals in the Club World Cup - 7goals.
Shared Most Club World Cup Trophy With Toni Kroos ×4.
Fastest player to score 350goals for a single club in Europe's top 5 leagues.
Player with most goals scored against a single opponent in the UCL - 10goals against juventus.
The only player to score back-to-back hat-tricks in the knock-out stages of the UCL.
Shared most appearances in the FIFPro World XI with Lionel Messi - ×13.
Only player to score more than 50goals in 5 and 6 consecutive seasons.
First player to score 50+ and 40+ goals in the UCL knockout stage.
Shared most goals scored in Club World Cup Finals with Lionel Messi - (4goals).
Most appearances in the top 3 candidates for the Ballon d'Or: 12 times (2007-2017, 2019) (shared with Lionel Messi)
Listed among the top 3 nominees for the Ballon d'or award - ×12.
First player to score 100goals in the UCL
Note : Not all awards and achievements where listed here. most of his awards where goal scoring records.
In conclusion
Most people's favorite CR7 has proven to be one of the greatest of all time with his great contributions to clubs like Real madrid, Juventus and Manchester United.
Note - please note that the text write-up inside this content where actually edited from my previous content. It is a thread, so it must contain almost same write-up. This is a continuation from last saturdays thread.
Do you think Cristiano Ronaldo is The Greatest Of All Time ?
Thanks for reading my post, please do well to follow me.
You can also follow @mistakili, @cryptothesis and @bradleyarrow for quality contents.
---
---