Manchester City Are EPL Winners Once Again After Defeating Chelsea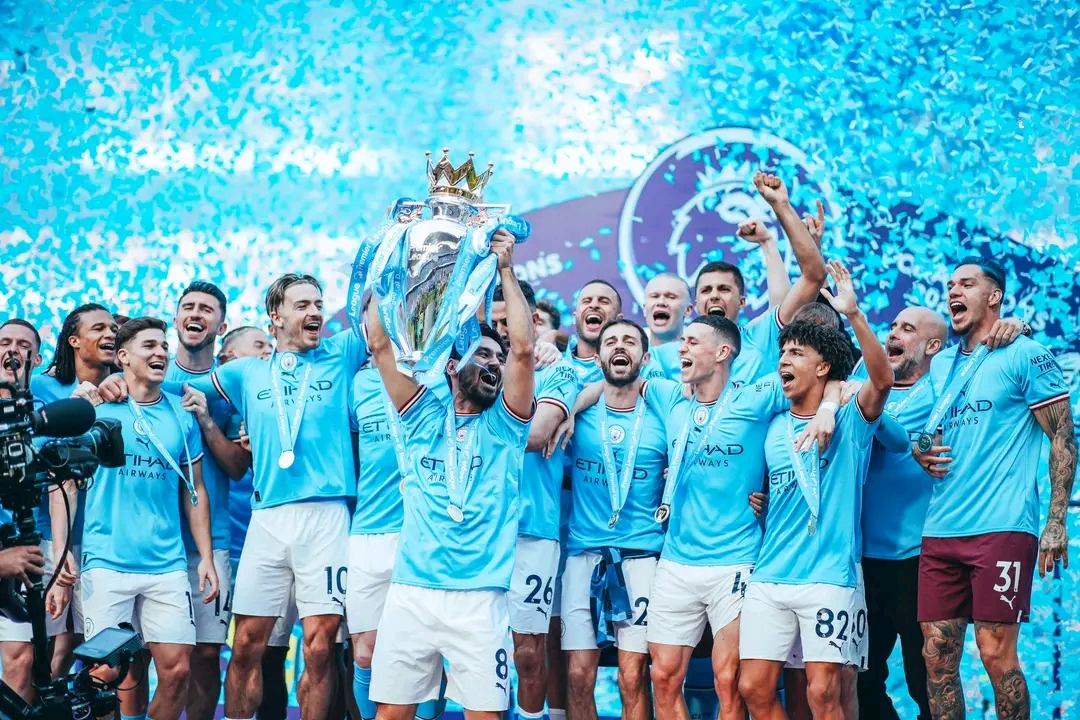 Source
A big congratulations to Manchester City and Pep Guardiola has they become the league winners for the 2022/23 season. They defeated Chelsea FC 1-0, with a goal from julian alvarez was enough to give city all 3points. City are currently 88points with 2 outstanding games to go, making them the ultimate winner of the premier league title.
Guardiola has won the title with city during the 2017/18, 2018/19, 2020/21, 2021/22 and 2022/23 seasons. To note that city are currently chasing a treble this season, they've gotten one which is the epl, two more to go. They are currently in the finals of both FA Cup and UEFA Champions League.
Congratulations to the big team!!
Congratulations to Manchester City!!
Please, do well to follow me, @bradleyarrow and @cryptothesis for good contents.
---
---