Benzema Scores Real Madrid's 1,000th European Cup Goal: Celebrating a Milestone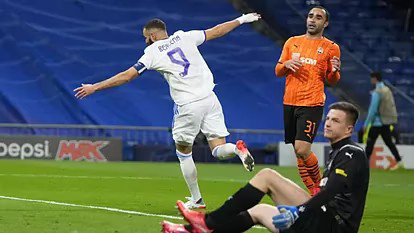 Source
Hi friends, how does it feel to score a legendary club's milestone goal in the prestigious European league now known as the champions league. Maybe Benzema will probably not sleep to night or drink a lot of beer this night. Don't really know how it feels but I know it feels good to score a milestone goal.
Karim Benzema scores Real Madrid's1000th European cup goals in just concluded champions league game against Shakhtar Donetsk. The Frenchman scored two against the Ukrainian club at the Benerbau.The French striker had a simple tap after Vinicius set him up and he wrote his name into another piece of Real Madrid history.Source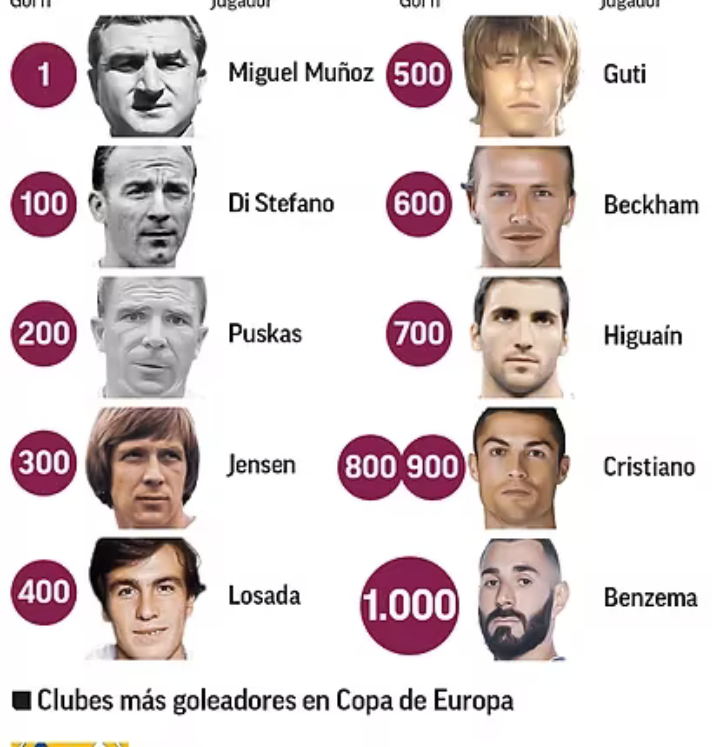 Scorers of Real Madrid's Milestone goals Source
Miguel Munoz scored the first Real Madrid's goal in the European tournament against Servette in 1955/56 season. From that moment they won the competition for the next five seasons. They won it again in 1966.
The club has had some prolific goal scorers over the years, none more so than Cristiano Ronaldo who, during his nine seasons in Madrid, became the leading scorer in the tournament's history, including the 105 goals he scored for Real Madrid.
Benzema's two goals on Wednesday were his 74th and 75th Champions League goals, while club legend Raul has 66.Source
Prior to the Shakhtar Donetsk game the club had scored 999 goals and over half a century later, Benzema ensured Real Madrid became the first club in competition history to reach a four-figure goal tally, with no other team having scored as many in Europe's top tournament.Source](https://amp.marca.com/en/football/real-madrid/2021/11/03/6182d7d4e2704e3c7f8b458b.html)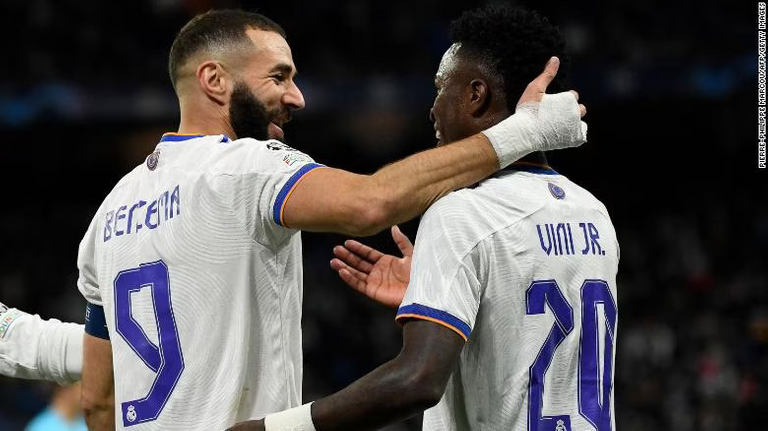 Source
I've observed that Karim Benzema is one of the selfless strikers that have seen, he intentionally helps his teammates score in order to have the desired results. Today being his day in the epoch of Real Madrid's history, I celebrate the Frenchman with all sincere congratulations to him.
Congratulations once more hope you'll do more in the seasons to come.
---
---