Does Manchester United have a place in the Title Race after November's Fixture?
Sports lovers on hive greetings
Can we have some time to discuss about Manchester United performance this weekend, their next few fixtures and the title race this season.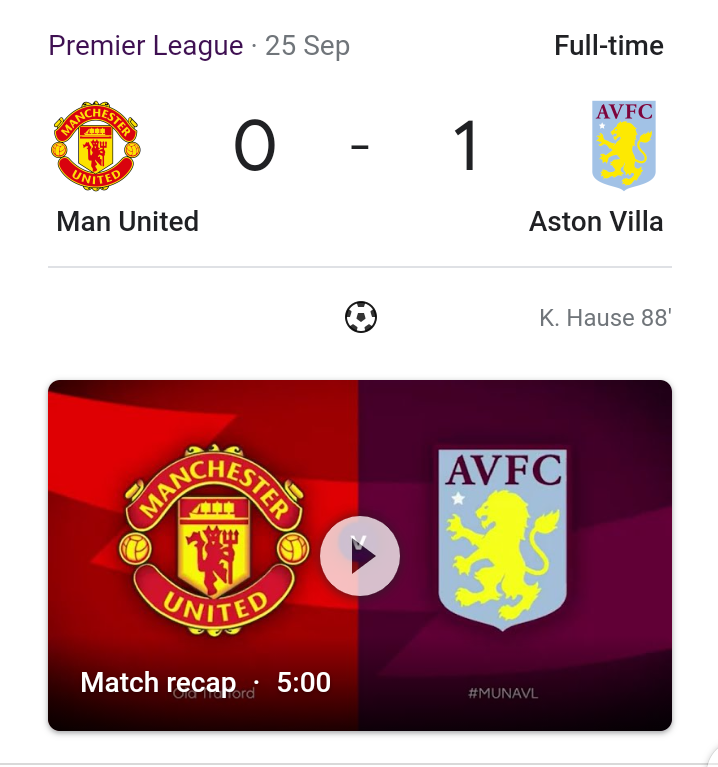 Source
Manchester United Last Three Games
For last three games played by Manchester United against Aston Villa, Everton and Leicester City, United had claimed 1 point out of 9. Which is very poor and discouraging to United fans all over the world. Although statistically, Manchester United have been superb in terms of possession. With the likes of Cristiano Ronaldo and Sacho joining the team, one would have expected Manchester United to be on top of the Premier League table or fighting for a place in the top four. That not withstanding, what is the way forward for United this season?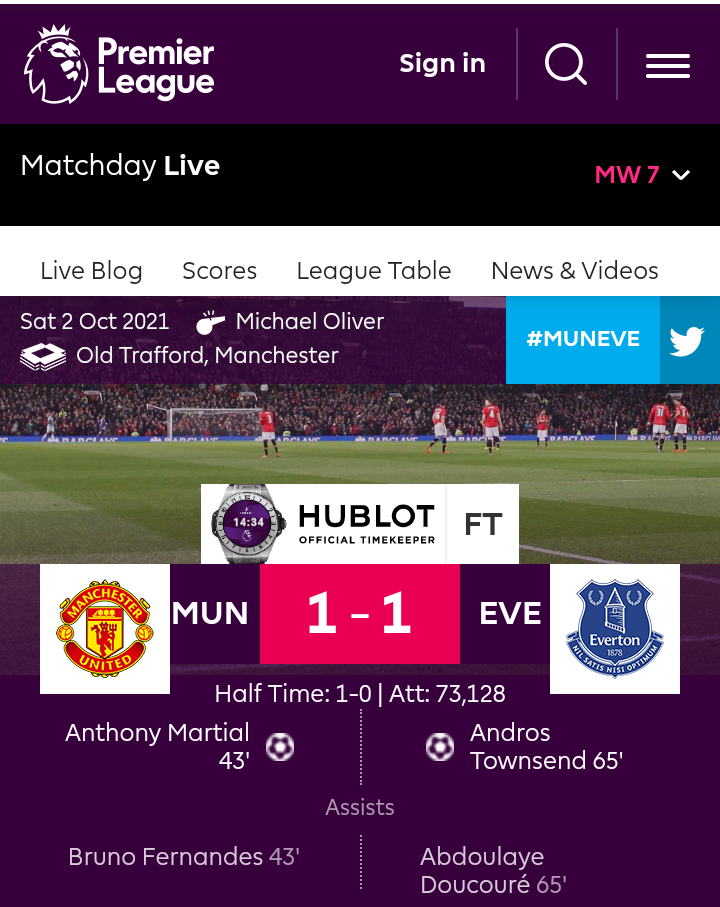 Source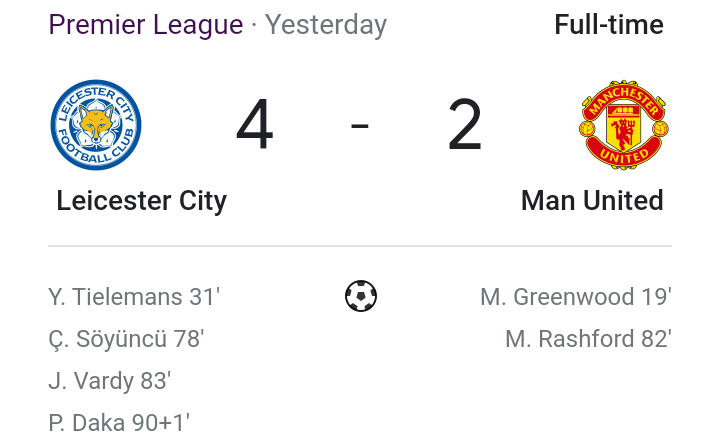 Source
It was very devastating for Manchester United fans after their defeat by Leicester City at the Old Trafford. With the caliber of players on the lineup for Man United, you would have predicted a straight win for United, but the reverse is the case.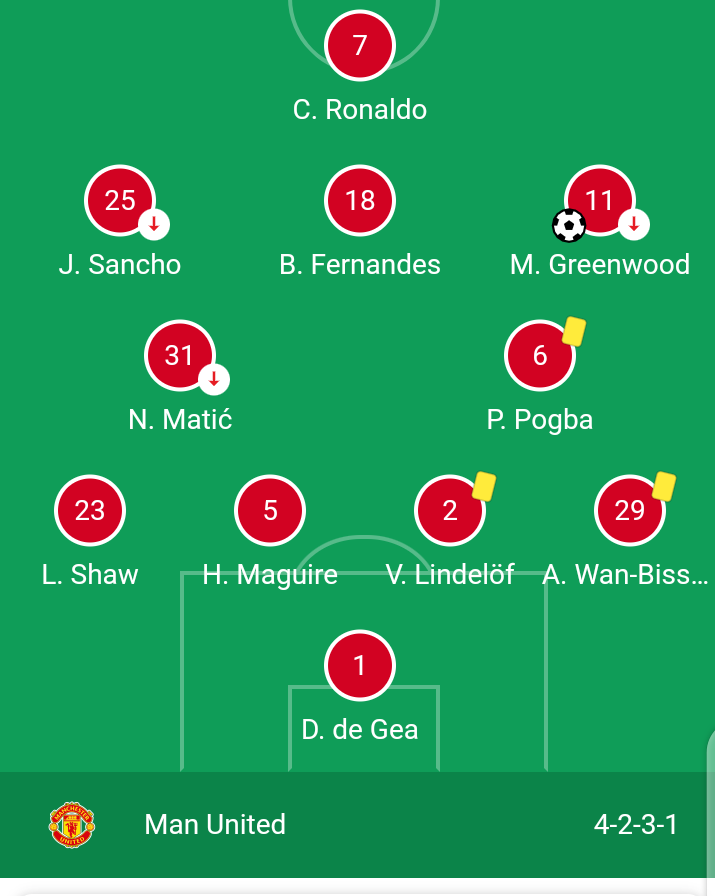 Manchester United vs Leicester City
Source
Manchester United Next Few Games
The next few premier league fixtures of Manchester United is as follows:
October 24 - Liverpool (H)
October 30 - Tottenham Hotspurs (A)
November 6 - Man City (H)
November 27 - Chelsea (A)
November 30 - Arsenal (A)Source
The above fixtures doesn't contain the total fixtures for the month of November, but the selected fixtures was based on the
Big Six in the premier league. I believe that someone will ask if Arsenal is among the big six in the premier league. That's yours to deliberate upon.
In conclusion, what is the hope of Manchester United after the end of November. Relegation or Top Four, please comment and vote.
---
---