Meet your new friend on Hive: Introduce myself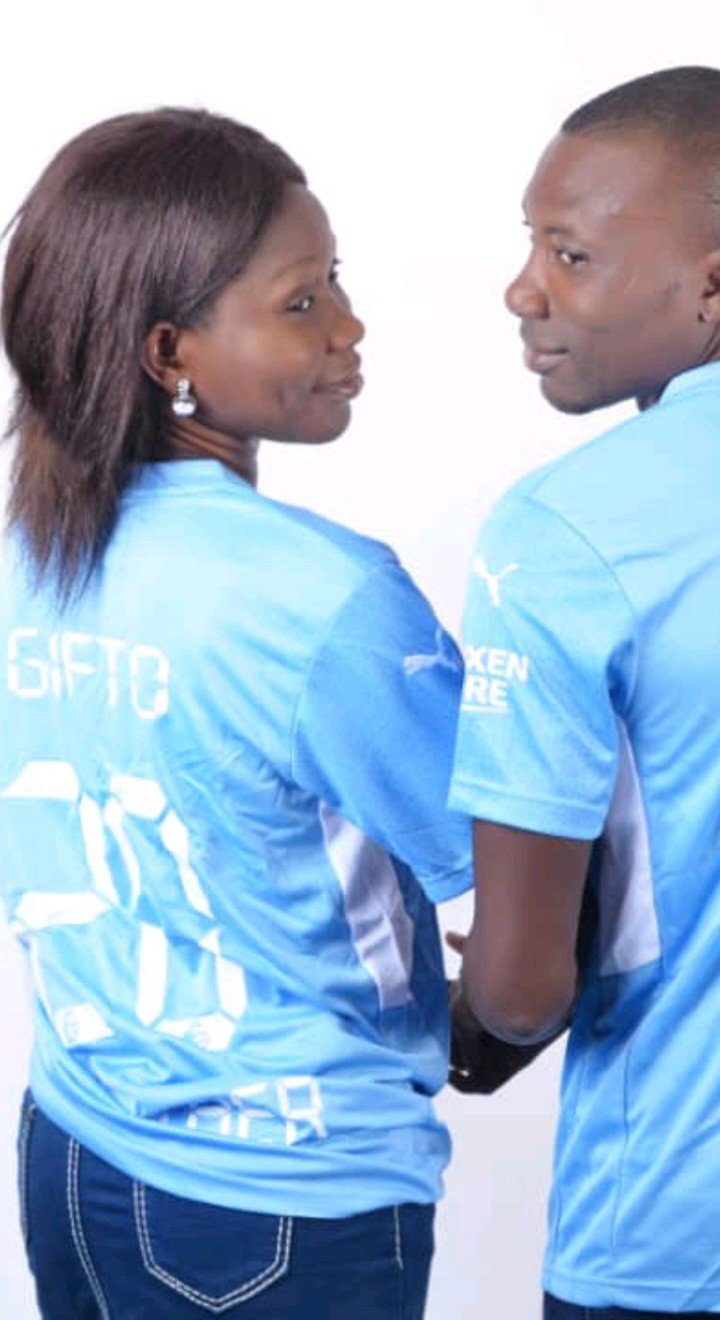 THIS IS ME
My friends calls me Brightoch, but the name given to me by my parents is Chisom Ndunwo, an indigene of Ovogo, Rivers State, south-south, Nigeria. Am delighted to let you know that I have a blue blood running in my vain. If you don't know 'blue is the color, football is the game…" Am full time Chelsea f. C fan. I just escaped singlehood. For single people within my region, how are you coping with daily rainfall? It would interest you to note that in less than two months in marriage, I have converted my wife in a Chelsea fan. I have passion for football, and believe it is a uniting force globally. Football matches interest (most especially the premier league) me so much that any weekend that the premier league doesn't hold, that weekend becomes very boring. This platform will help me express my passion in my analyzing skill and contributions to the world of sport.
MY LOVE FOR MISSIONS
Am also interested in evangelical mission as a Christian. As a member of the Nigerian Fellowship of Evangelical Students (NIFES), an affiliate of the International Fellowship of Evangelical Students (IFES). As a fellowship, we concerned with transforming the world, we are resident on campus. As a campus missionary, my goal is transforming the campus with the gospel of Christ as well as transforming the world at large. This platform will help hence missions update from my locality.
ACADEMIC AFFILIATIONS
In terms of academic affiliations I'm a holder of a Bachelor of Arts (B.A Hons) in History and International and M. A. in African History in view. My knowledge in socio-cultural and social history would help me bring to this platform the richness of African culture to the world. Africa is rich both in food and cultural festivals that will show how rich her culture was prior to the colonial era.
MY KNOW HOW
Am skilled in writing, singing and football. These skills will improve the varieties on this platform. In the area of writing, I will used my knowledge of African socio-cultural history and world affairs to inspire and entertain my reader. As a passionate football fan, there will be critical analysis of football matches that will be beneficial to the public. The aspect of singing, the lyrics of my songs will be used to inspire people that are emotionally down and bring healing to their soul.
It will be my pleasure to meet peoples from all works of life. From the finance world, I will like to interact with grate minds that would improve my knowledge in financial and investment management. For example, interactions with knowledgeable people from the crypto world. For lovers of sport like me, it will be a time of critically analyzing football and learn from each other. For my friends who are chefs, it will be a time to learn how to cook different dishes the world over and at the time compare them with the once made in Nigeria. From the educational world, it will be a time for time to juxtapose our ideas with each other to bring out the best.
Smile that heals the broken heart

Finally, based on my goal to impact the world from my little corner, I will abide by the rules and regulations that guide this platform and be a source of inspiration to my readers. Also, I will use my skills to express my passion to the world. In lieu of this, it's my pleasure to be here. @salvadornkpara
---
Posted via proofofbrain.io
---
---