Added 3.2 Elo's To My Fide Chess Rapid Rating -Tournament Report
A better Title Might Be: "Still Playing Active Chess Despite the Odds"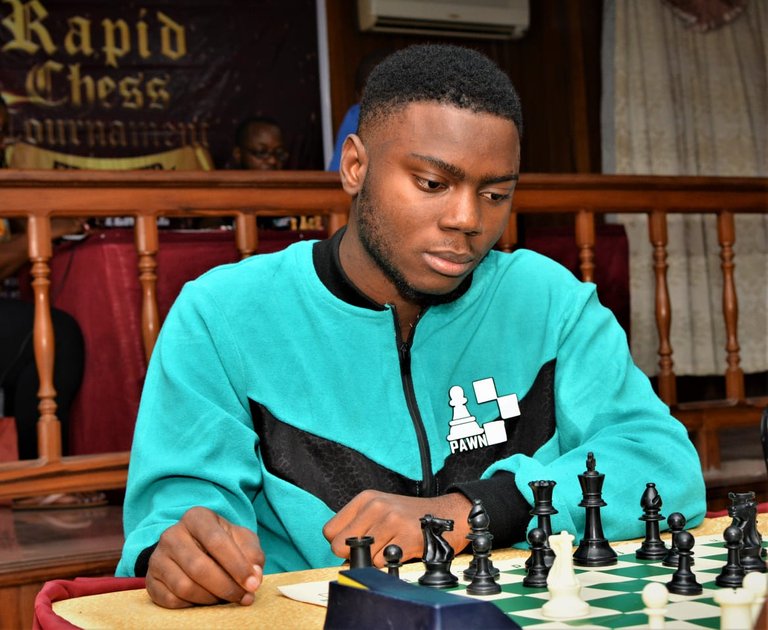 Hi everyone!
Compliments of the season. I hope everyone is doing fine. It's been a tough year for me and in all honesty, I wish it goes away quickly. I haven't been active on Hive and it is evidently shown in my inactive participation in this season's Hivechess organized by @stayoutoftherz.
I was supposed to undergo surgery for my ganglion cyst growth on my wrist but for some reason, it hasn't happened yet. Been spending this festive period watching movies. I have watched more movies in a month than I had in the last 2 years combined. If you ever need a movie to watch, do check my previous posts for recommendations!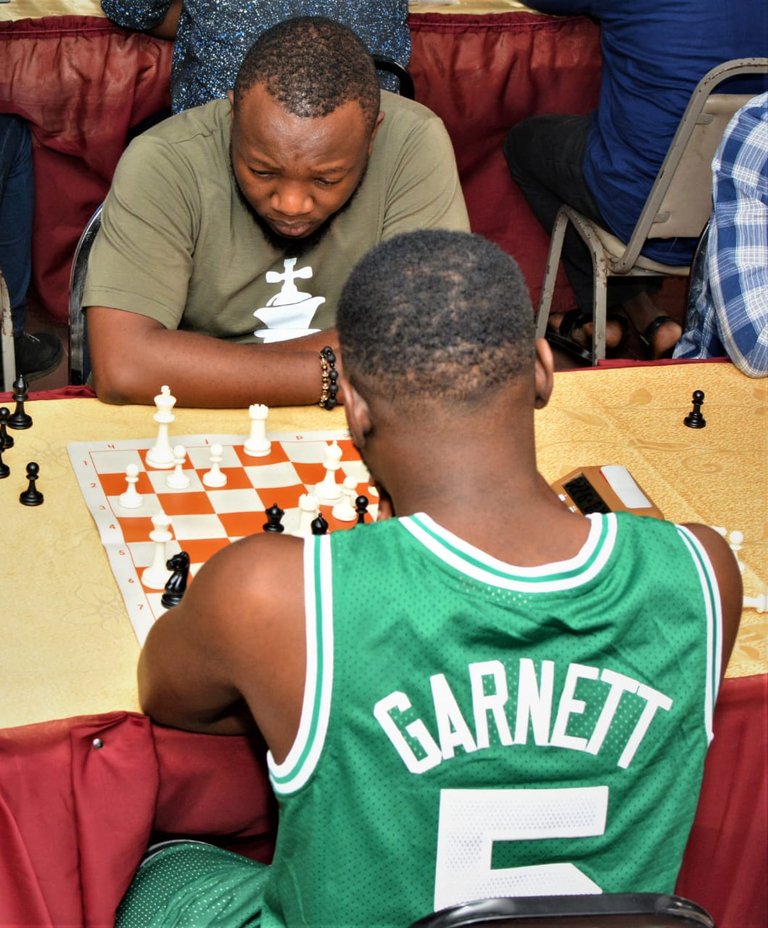 A crucial Round 7 Victory with the Black pieces
Beneath my Chess Jacket is my favorite Boston Celtics player who wore the No 5 jersey (Hall of Famer Kevin Garnett) which I traveled with to play a Rapid tournament in Akwa ibom state.
Just like last year, I stayed in the same hotel and ate almost the same meals. The difference was that I didn't feel like playing chess, I just felt bored at home and I had someone offering to help with the bills.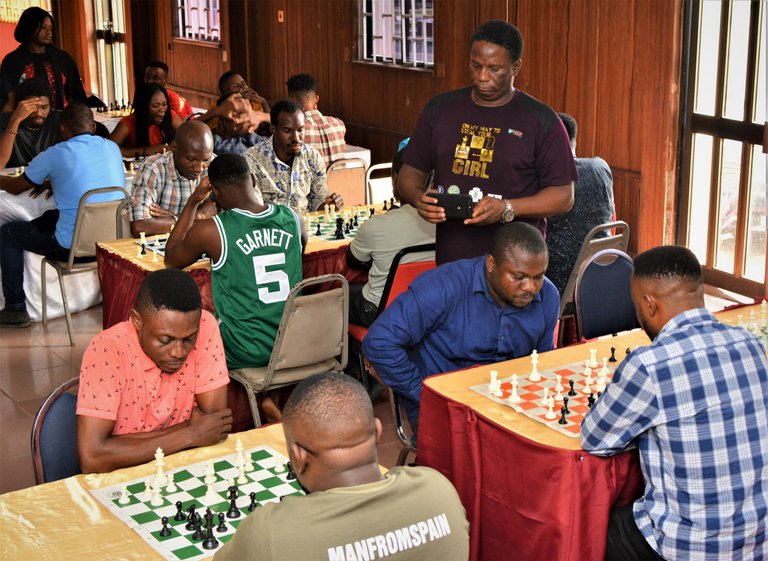 I was no8 On the Starting Rank!
I didn't feel like playing, However I was rated 1986! at the start of the tournament which had quite a few rated players. If I play badly and lose lot of games, I might end up losing alot of Elos. I might not like chess as much as I used to, however, I won't want to lose all my games. It's a rated event and my classical rating already dropped from 1900+ to 1800. Rapid Elo's are my closest way to achieving 2000+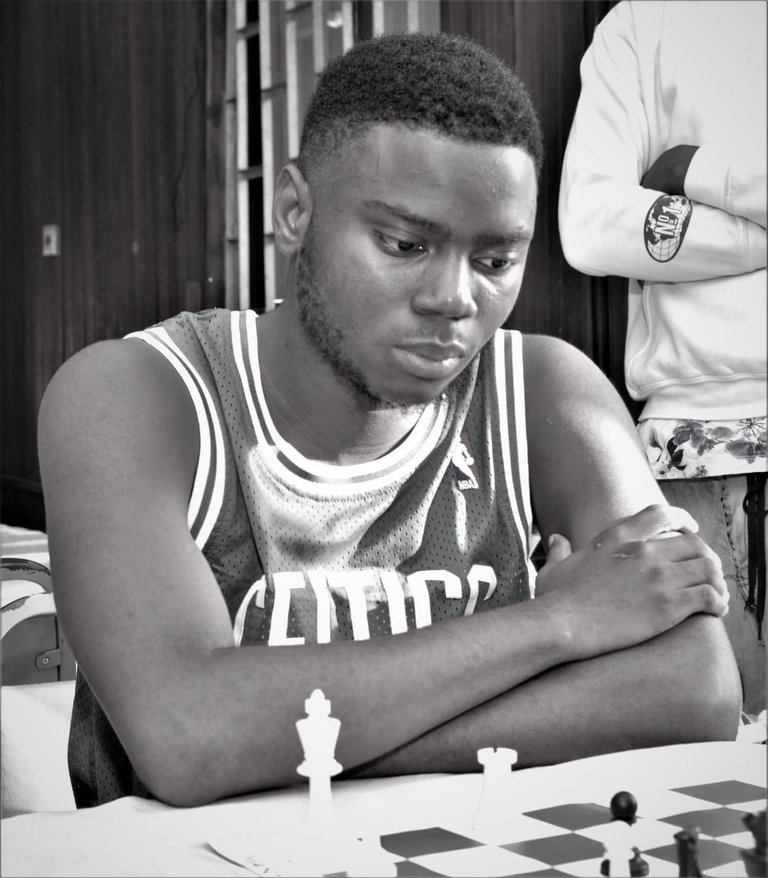 The first two rounds were pretty easy. I did not struggle much. I won both unrated players easily. I guess not so easy as my second game went all the way to the end.
Then Came Round 3, Facing The Highest Rated Player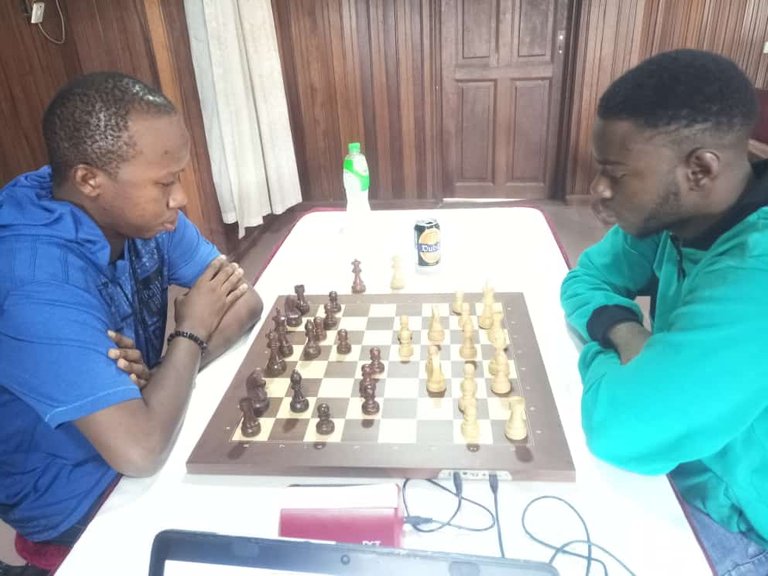 Jacket on! Playing on board one with the white pieces against an FM who I respect alot. I know he plays the open Sicilian well so I decided to play a close variation.
1.e4 c5
2.Nc3 a6!
I hate playing this line because its a annoying response. I don't get what I want and it pains me. Hehehehe. Nevertheless, I continued my plan till we got to this position below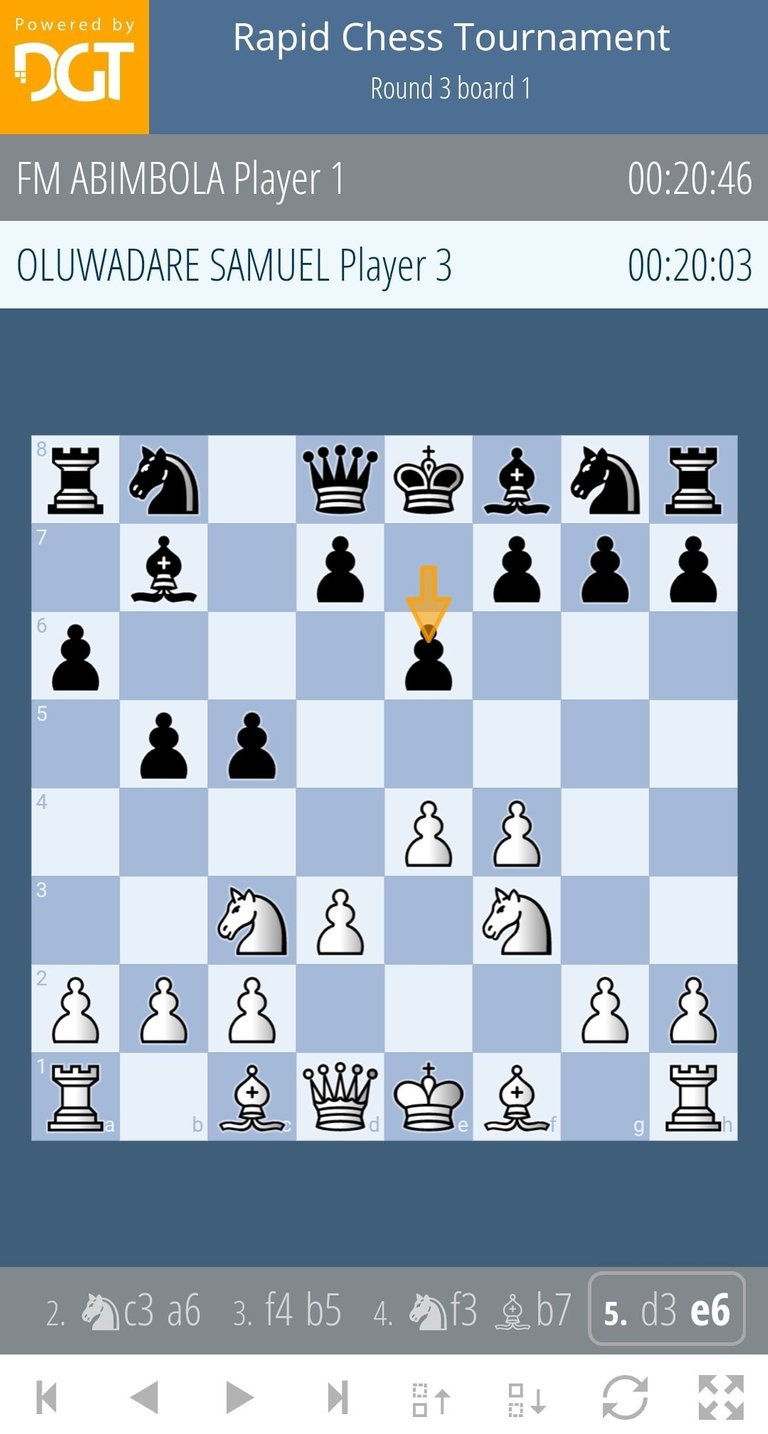 I didn't record this game as it was broadcasted live so the pgn is out there. I'd come back to insert it here. Anyway, I lost the game in a tactical battle but I fought well.
Things didn't get better..
I fell again in round 4 to another very strong 2100+ player leaving me on 2/4 with three rounds to go.
A Streak is the only way!
After two losses, I already lost 6.2 Elo's and I was down on the standings.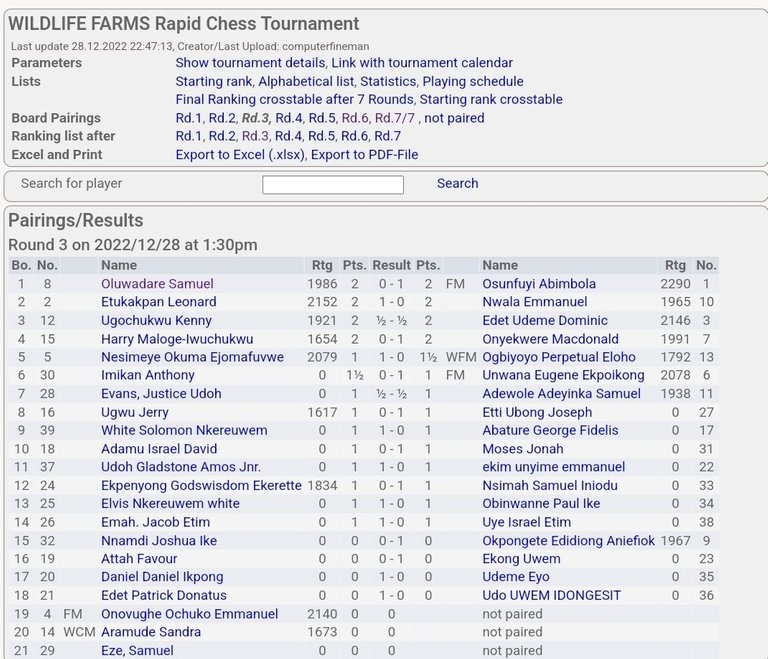 Lost on board one with the white pieces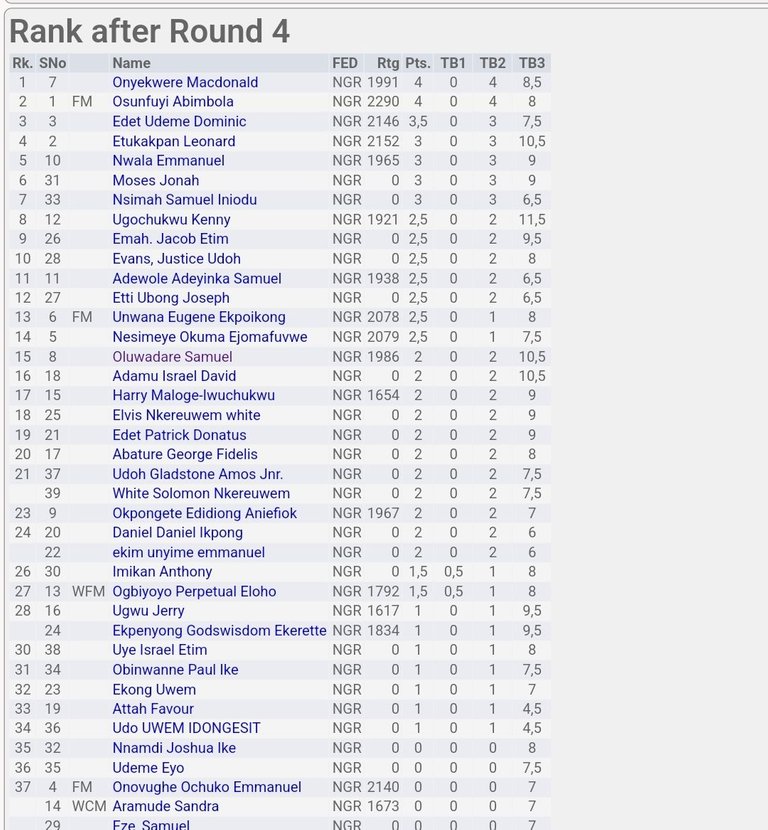 I was 15th and I has to do better. Up next was a 1654-rated player.
Many say he is underrated and I noticed it immediately as he played the advanced French defense so well.
In all honesty, I was happy to win that game.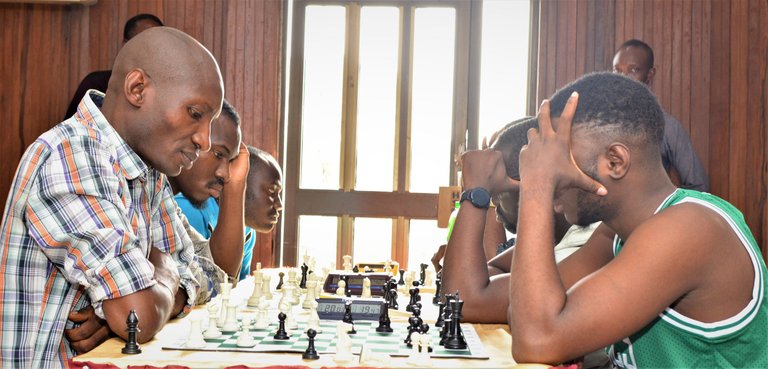 [Round 6, I won very quickly]
4/6 heading into the last round. I had to win to have a decent finish. I was paired against 1965+ who has denied me victories so many times in previous encounters. This time, I was not to be denied as I won to finish on 5 points out of 7 and finished the tournament without any Elo loss.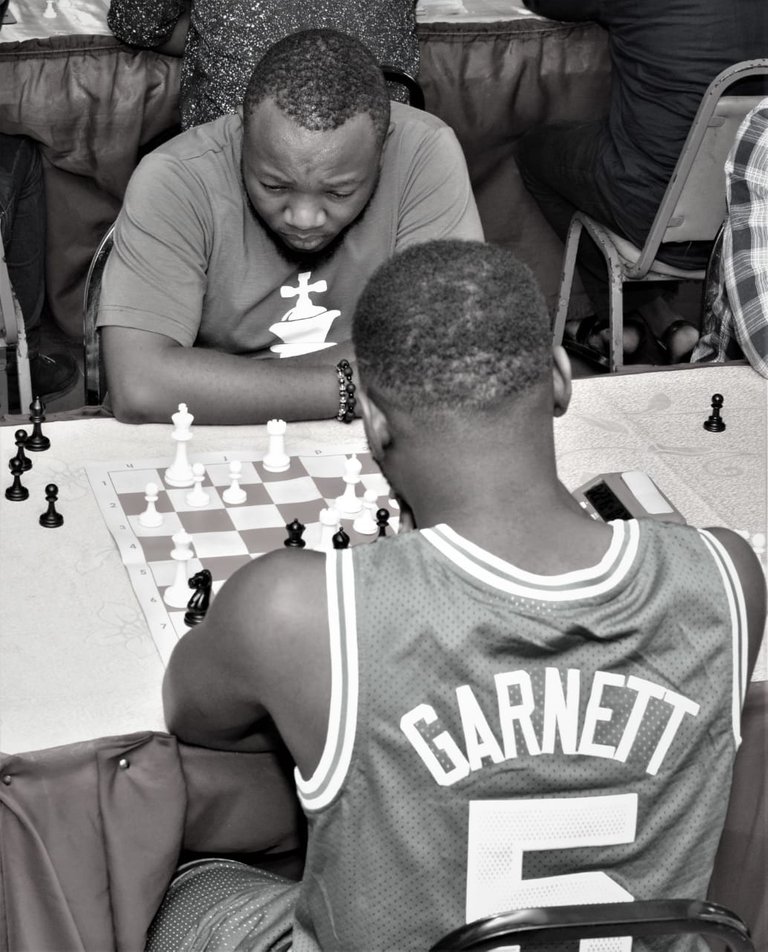 In Conclusion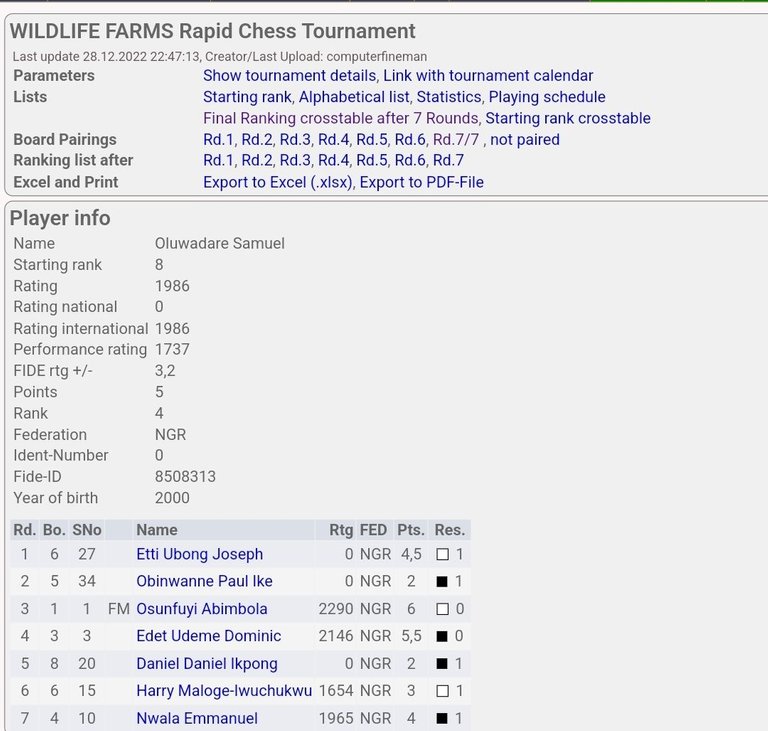 I finished 4th place and won a prize. It was a very interesting tournament because of so many things. First I did not want to play, secondly I found myself on a losing streak, told myself I have to bounce back and I did. With the straight victories at the end, I left the tournament with my head up.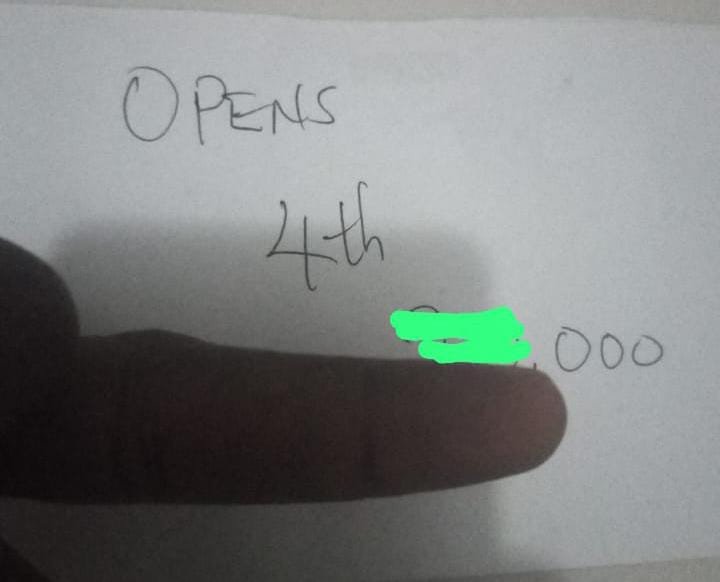 A Fair Envelope for my efforts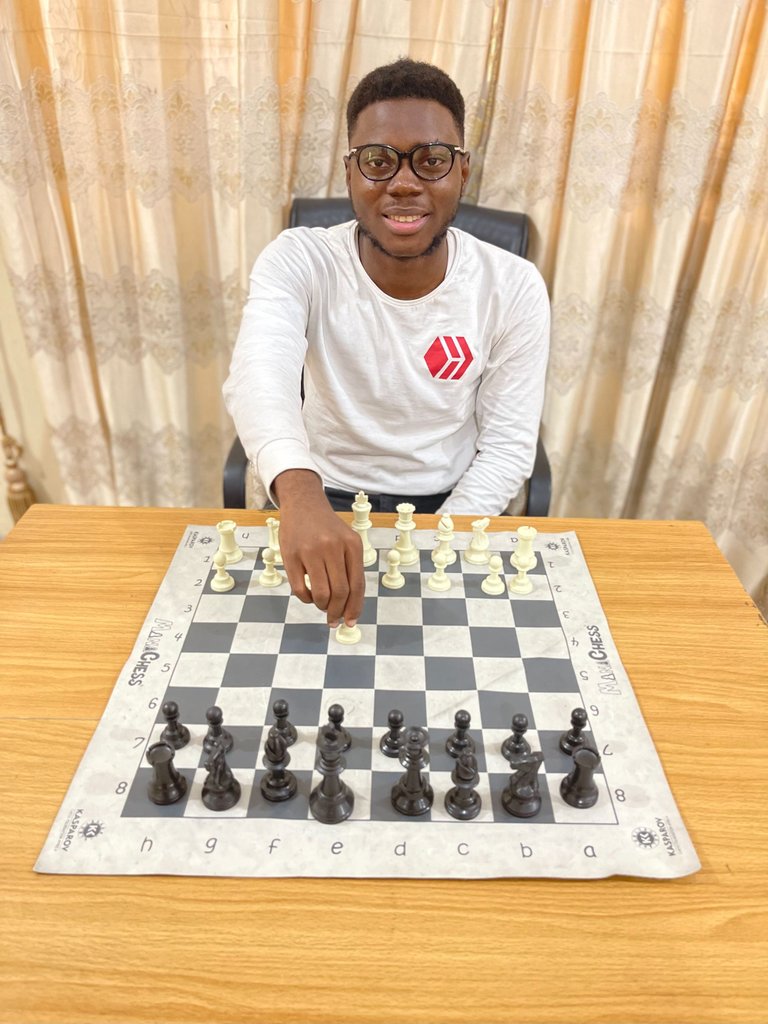 I am @samostically,I love to talk and write about chess because i benefited alot from playing chess. I love to review books and movies too!.I believe life is all about staying happy and maintaining peace.
♟♟♟♟♟♟♟♟♟

Thanks For Reading!
📸 Image Credits: Africa Chess Media
---
---