Hive Chess Players Shine as University of Porthacourt Win Again!
6days ago, I Asked if the University of Porthacourt team would emerge victorious again in the 26th Nigerian University games
Guess What? They did it in Style!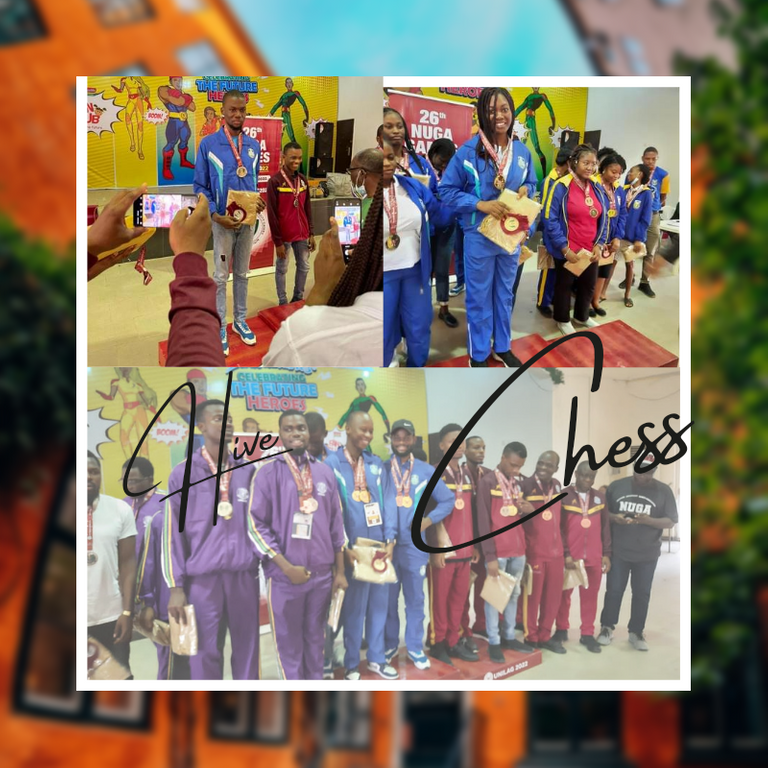 I'm so excited. I bring you good news. The university of Porthacourt won the Nigeria university games again! The Exciting part is, my chess team won both the Male classical event and also the female.
---
Jonbellionfan & Wildthougts
---
@wildthougts & @kintokris played most of the games to ensure the Male team won the Chess Gold medal for the university of Porthacourt.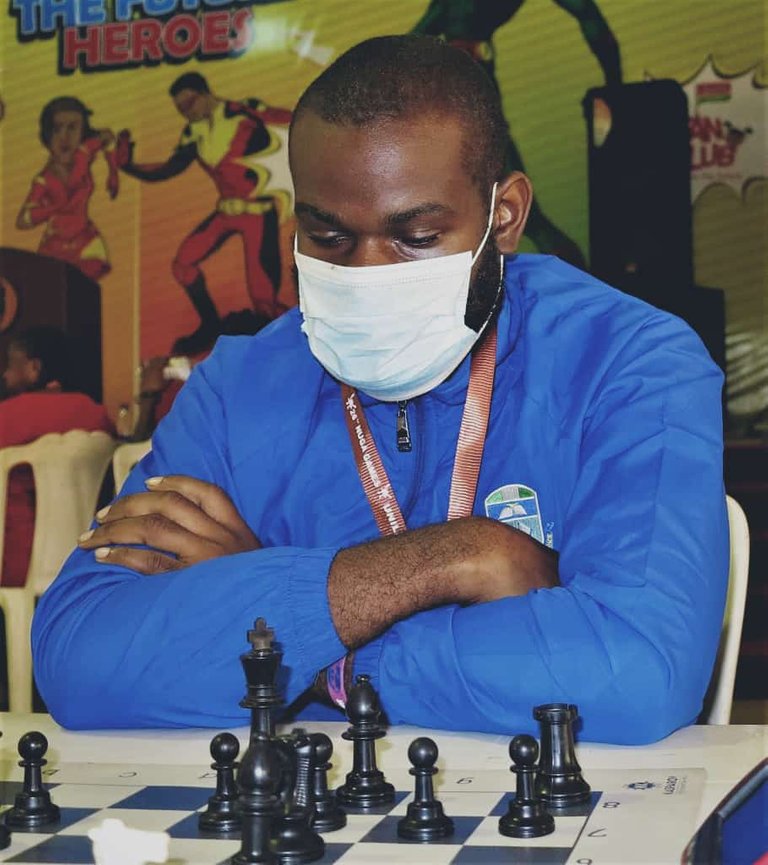 @Wildthougts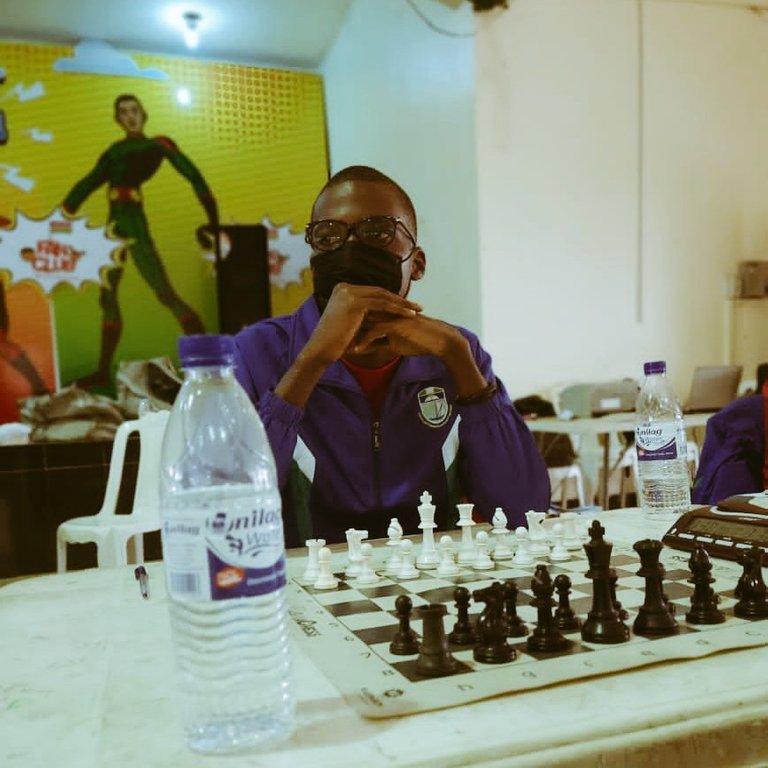 @kintokris
I previously wrote about how certain i was with the team strength as it consisted of an International Master & a Fide Master.
Surprisingly, International Master, Anwuli Daniel was away and could only play two rounds out of 9, leaving majority of the games in the hands of these Hivechess players.
Aside the team Gold medals, they both won medals on their boards. @kintokris played 6 classical games and ended up with 5½/6.
That score earned him a Silver medal on Board 4. His score was only bettered by Young Nigerian prodigy and International Master (elect) from university of Lagos who finished 8/8.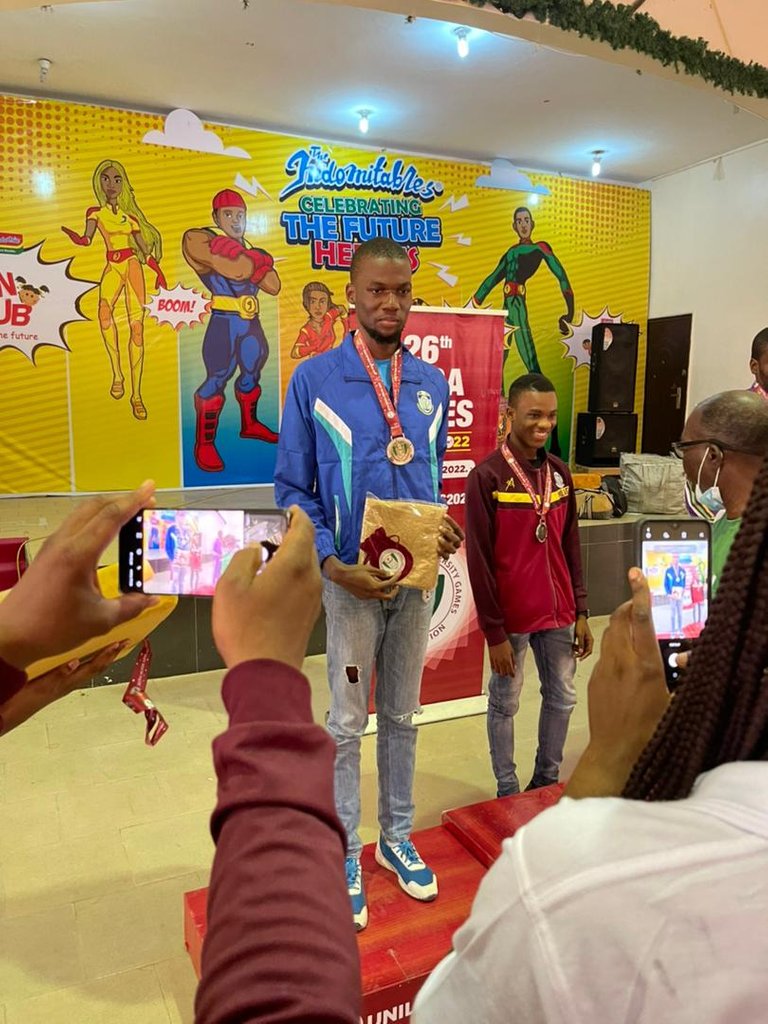 @kintokris Receiving his board medal
@wildthougts played the whole 9 rounds finishing on 7/9. This was an impressive result as his board was very competitive. His win over Emmanuel idara from university of lagos was a decider in the important rivalry match.
He ended up helping the team win a gold and finishing with a bronze on his board.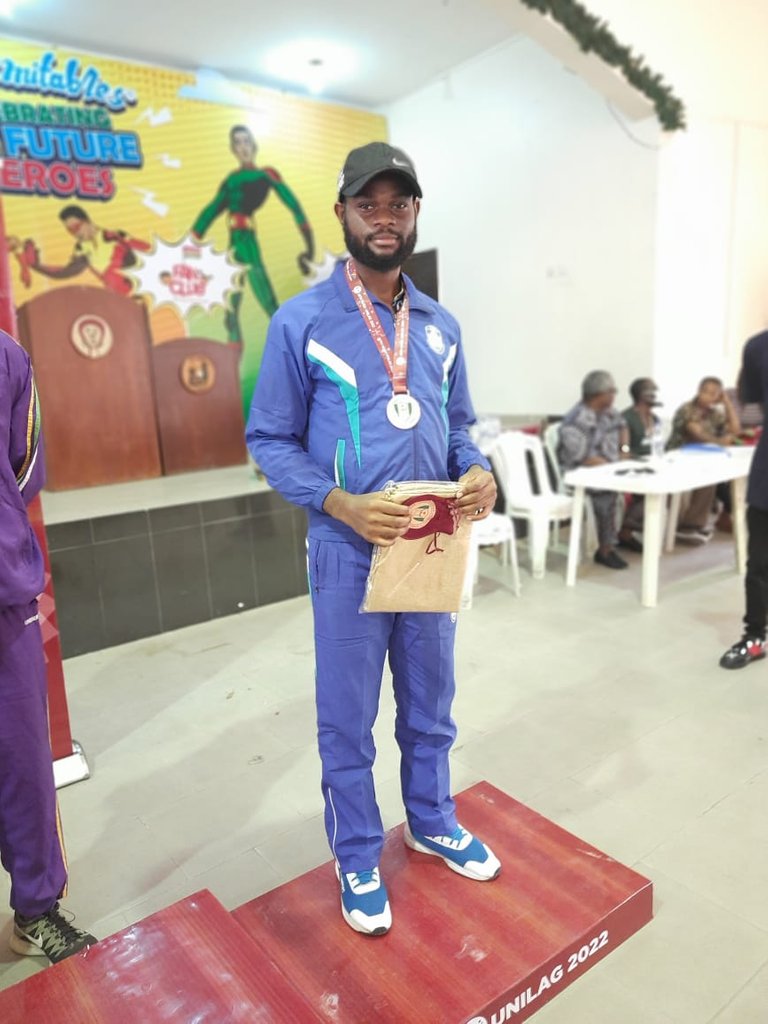 @wildthougts Receiving his board medal
I'm very happy, I believe @jaki01, @stayoutoftherz and @schamangerbert should be proud of these guys. Jonbellionfan says playing Hivechess helped as he didn't have much time to prepare for a classical event. It is important to note that he won a Saturday hivechess event this season.
---
---
Fide Mater @tigranspinoza finished with 8/9 points as he also helped the team win the Gold medal. He has an Hive account which i helped create, However he is yet to feature in a Hivechess event. Hopefully, he would be active soon.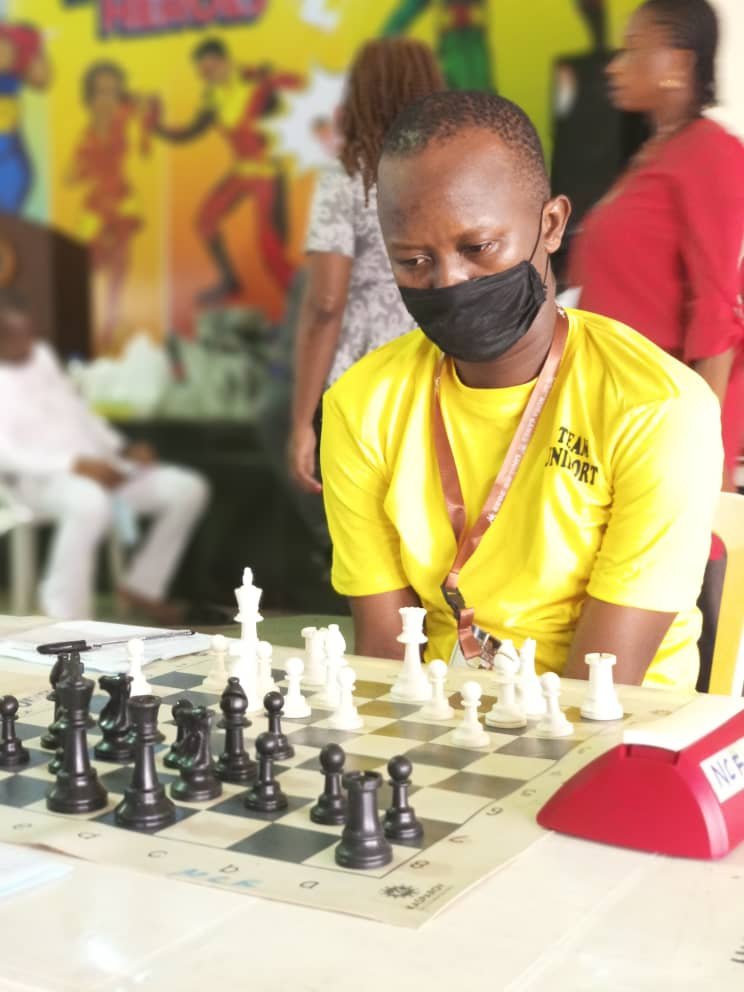 At the end of the day, The male team won all 9 rounds and finished with 9/9. A very clinical team performance!
---
My Female Team Won Gold Too!
---


Flash back to when i helped with their training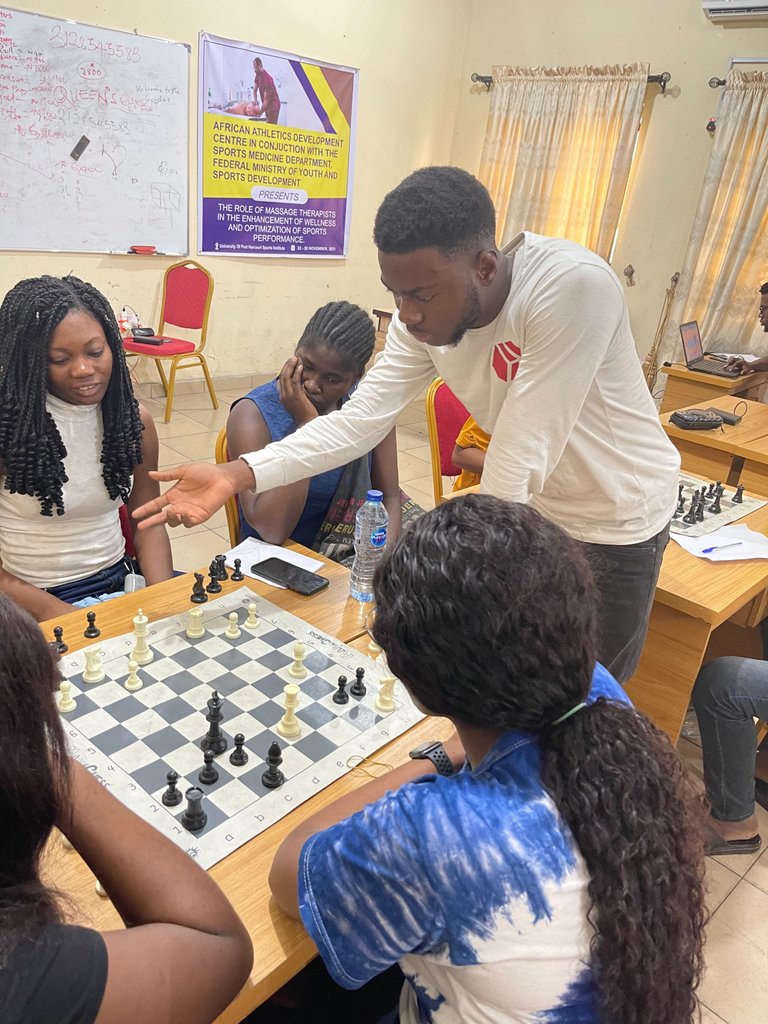 I feel so proud and happy. They did it despite the odds against them. Usually our female team used to be very strong on paper. However, heading into this event, our hope was on the Male team.
As at round 6, we lost 2½-1½ to the university of lagos, But that didn't stop the team. They were determined to win and at the end of the day. They won with 8/9.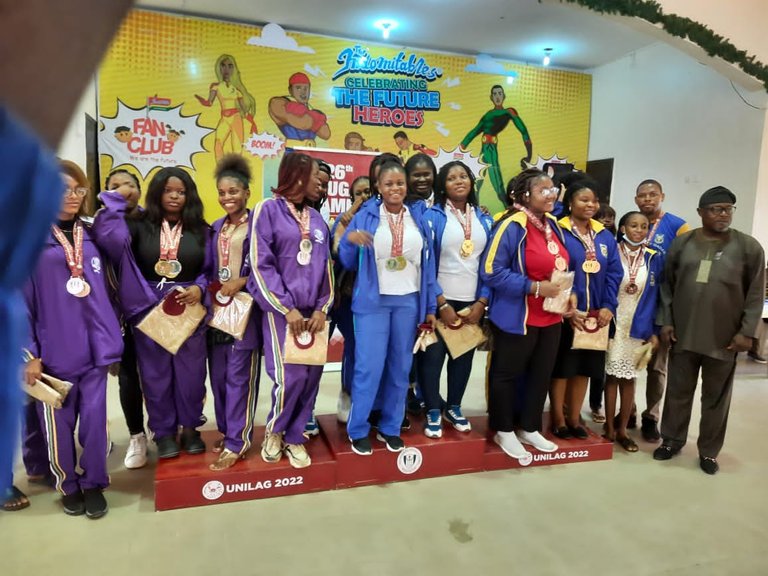 Sylvester Patience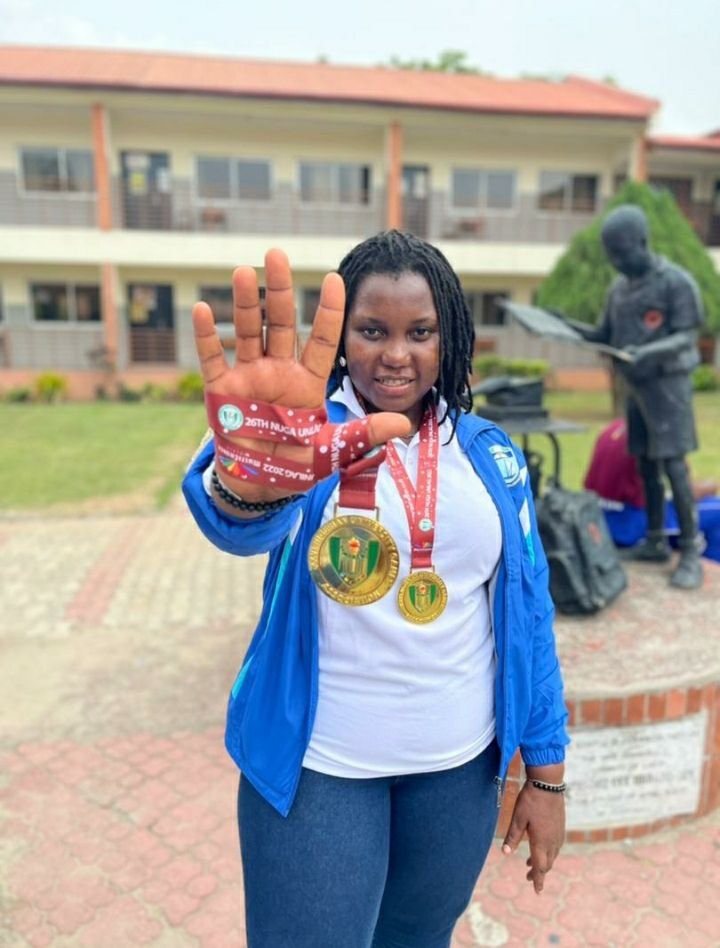 Patience was very impressive. She finished with a perfect 7/7 point. Aside the team Gold, she won a personal Gold on her board. With two Golds to her Name, She is definitely the best chess player in the whole uniport at the moment. I'm definitely going to register her for Hive chess soon.
I'm so happy right now, Once the team gets back, I'd take a picture with the Gold medals. The pictures would be available @liketu!
---
In Conclusion...
---
University of Porthacourt wins the 26th Nigerian University games. Their 7th in a row! I'm so proud to have graduated from this school And I'm happy the legacy continues. Here is the complete medal table. I'm certain you will spot the dominance.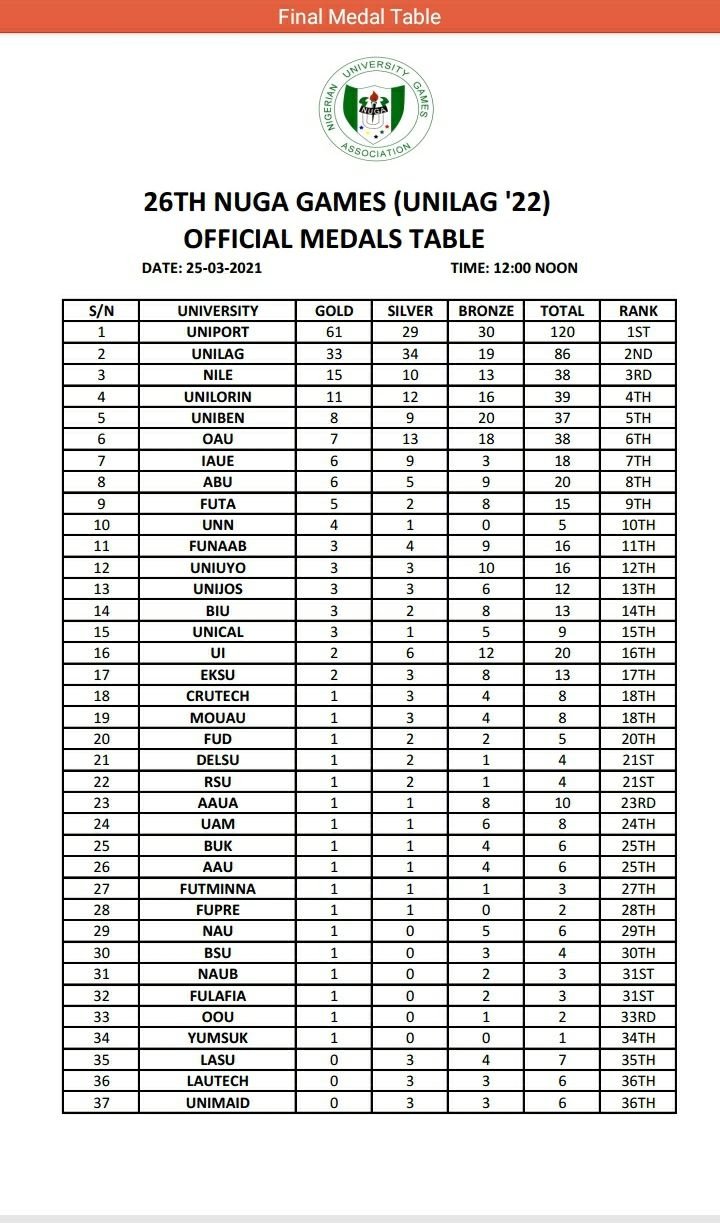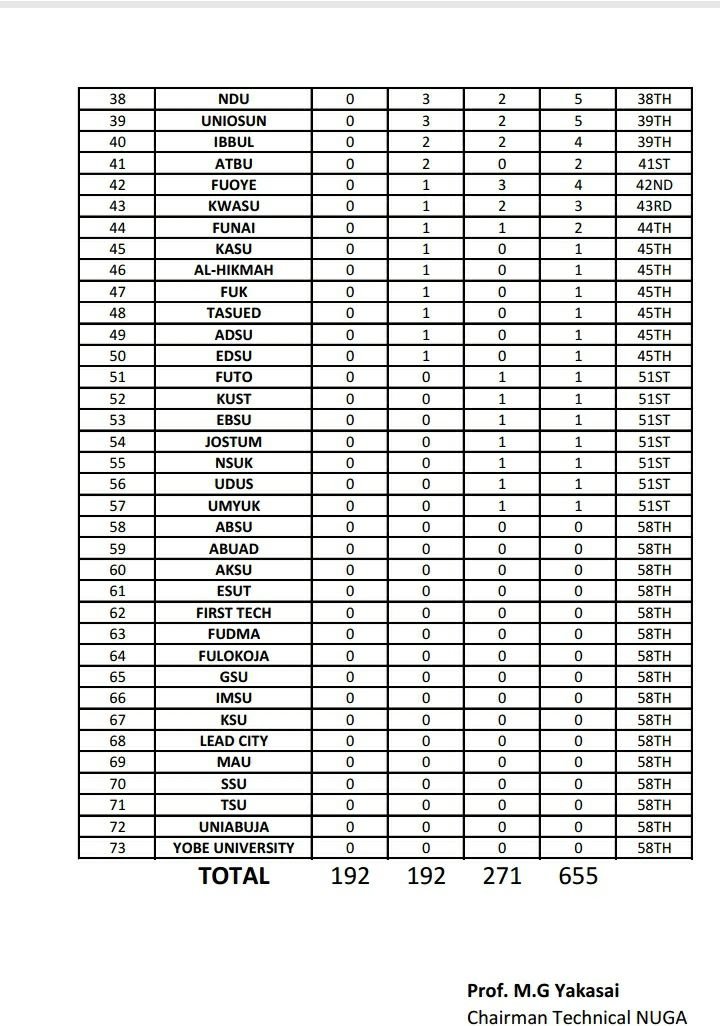 And if you are wondering why the university always dominate, you can read this post below.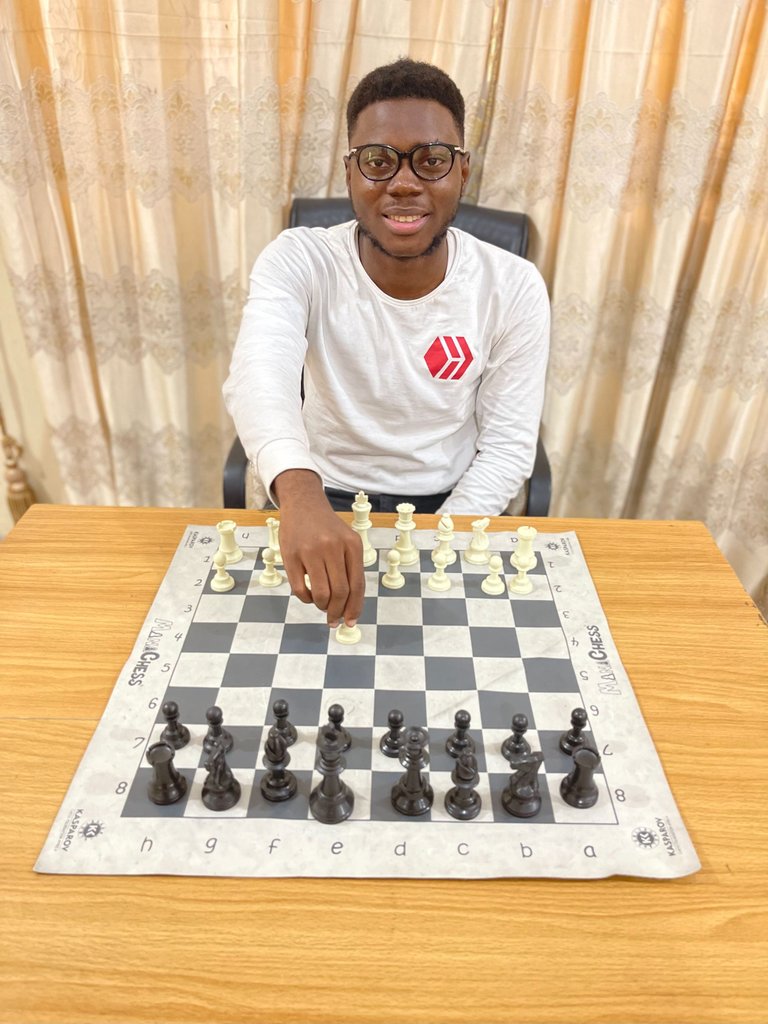 I am @samostically,I love to talk and write about chess because i benefited alot from playing chess. sometimes i share my thoughts on life in general and i write about my love for hive!
I love to engage with others and i love communication.I believe life is all about staying happy and maintaining peace.
♟♟♟♟♟♟♟♟♟

Thanks For Reading!
---
---