The Road to 2400 Blitz Elo Rating Starts | A Chess Journey Inspired by @anomadsoul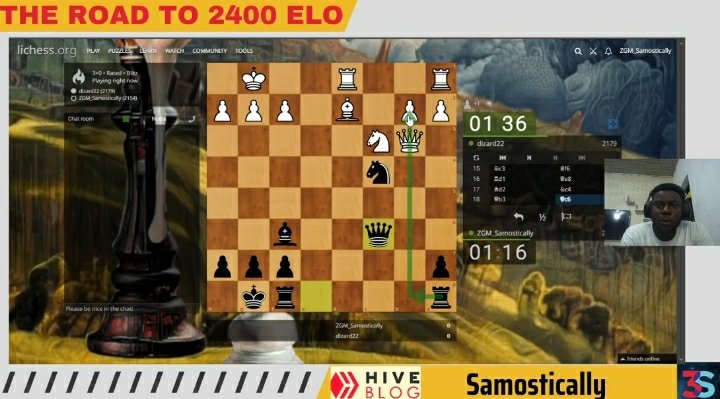 Hello Everyone,
I wanted to resume playing chess on camera but I was confused on how to go about it. However, I found something challenging to do.
Inspired by @anomadsoul's Journey to 1500 ELO on Chess.com, I've decided to do something similar with a slight difference. I'd be aiming for 2400 ELO in Blitz on lichess.org
I achieved 2337 in December 2021. Ever since I've been playing bad. I've dropped terribly.
I think this journey to 2400 is a good one. I'd be playing blitz more often, Hopefully, I can ignite my passion for chess once more. Also, I hope it helps me play better against top Hivechess players. I've struggled badly playing against these players.
In the video above, I played 5 games. While creating the games, I ensured the settings were done to play higher rated players only.
This is only the beginning, I hope to do as much as I can. (If possible, daily)
I would sometimes give part of my rewards to @chesspricepool (#HiveChess account) either manually or automatically. All I just want to do is accomplish my newly found goal.
Thanks & Enjoy the Video.
Edit:
@threespeak accidentally replaced my video with someone else's. So I have had it taken off. Also, I attached a YouTube video link instead of re-uploading.
---
---