HiveBuzz World Cup Contest - My Plans and Thoughts
Hey everyone, the biggest event in the world is just about to happen to start on November 20th, 2022 and most of you reading this right now have already perfectly guessed it, that's FIFA WORLD CUP!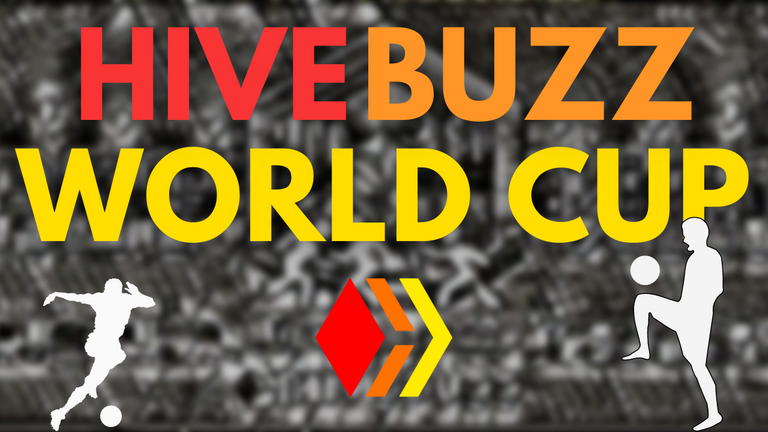 It is happening in Qatar this time with the first match of Qatar vs Ecuador itself and to make this world cup even more interesting for us HIVE users, @hivebuzz is organizing a HIVEBUZZ WORLD CUP CONTEST where you have t guess which team is going to win every match. For example, we take the November 20th match between Qatar and Ecuador, you will be required to select which team is going to win and if you keep guessing right and in the end, it comes out that most of your guesses come to be correct then you would be getting a huge share from the total reward pool of 4500 HIVE.
This is how the top 3 players would be rewarded:
1st: 20% of the prize pool
2nd: 10% of the prize pool
3rd: 5% of the prize pool
Also, 50000 Ecency points also get added as Ecency also joined the list of sponsors for this contest.
And below this, there would be distributed on how many guesses you got correct. Just like an obvious football/soccer match, there would be 3 results possible either could be a win, a loss, or a draw and you would be given 3 posts respectively to vote for after you do vote, you will be given a badge like I choose Qatar for the winner then I would be relieving some type of Qatar badge. Let's see how this all goes, we need to observe for 1 or 2 matches to completely understand how Hivebuzz manages it all.
How to Participate?
There is only 1 limitation for participation which is to give 1 Hive to @hivebuzz.pool as you can say "registration fee" although this is mainly done to kill the bot accounts for participating but let's see what happens. Here is the transaction I performed yesterday to get registered:

Writing the memo worldcup2022 is very important, take care of that and also send the hive to the correct address which is shared above.
Although I am not into much into match prediction things I have spent some time doing so and prepared many charts like the following for the same.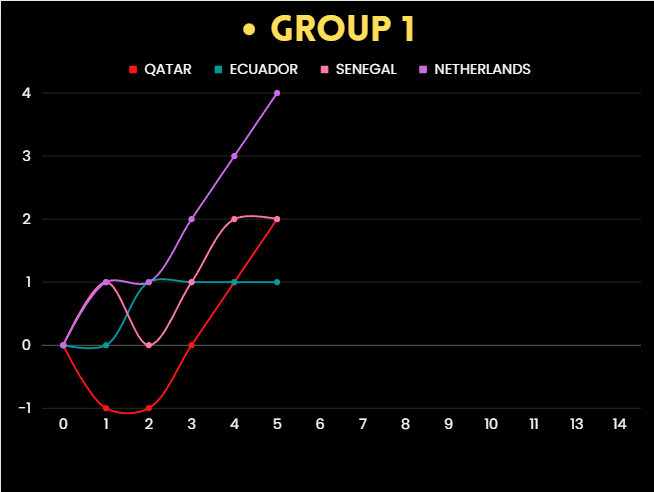 This one is for group 1, there are more of them, here I have pointed out the last 5 match results of the teams if you take Qatar again then In the recent 5 matches, Qatar first faced a loss and then a draw with 3 following straight wins after that. same as I have plotted for other teams. It took me a while to select where to do this all stuff but finally, I was able to do it on the canvas after much research. This might seem useless but it gives me another level of joy and experience. Probably would be applying technical analysis here LOL, would be observing if the pattern formed in the financial markets also works here.
If you would like to have a discussion about these charts with me then you can message me on Discord at Sanjam Kapoor#7869, it could be delightful to have a conversation.
Check them out here.
The post for voting would be published 4 hours before the match timings if the match has to start on 20 November at 16:00 UTC then the post is expected to share on 19 November at 16:00 UTC which is great that you are given 1 day time for the selection. Let's see if the odds come out to be in our favor!
Thanks for going through the post and I hope you must have understood many things from this and also must have enjoyed it. Let us all take part in this and from the HIVE community with fun and joy and also bring new people into the community with these types of events. Previously Half the world watched football around 3.5 Billion people so if we are even able to get 0.1% of people here then it could be drastically affecting HIVE for good with a very "huge" community. Rest keep having fun and also watching football matches from now on, have an incredible rest of your day!
SANJAM
---
---