Decathlon Moments

The girl wanted a football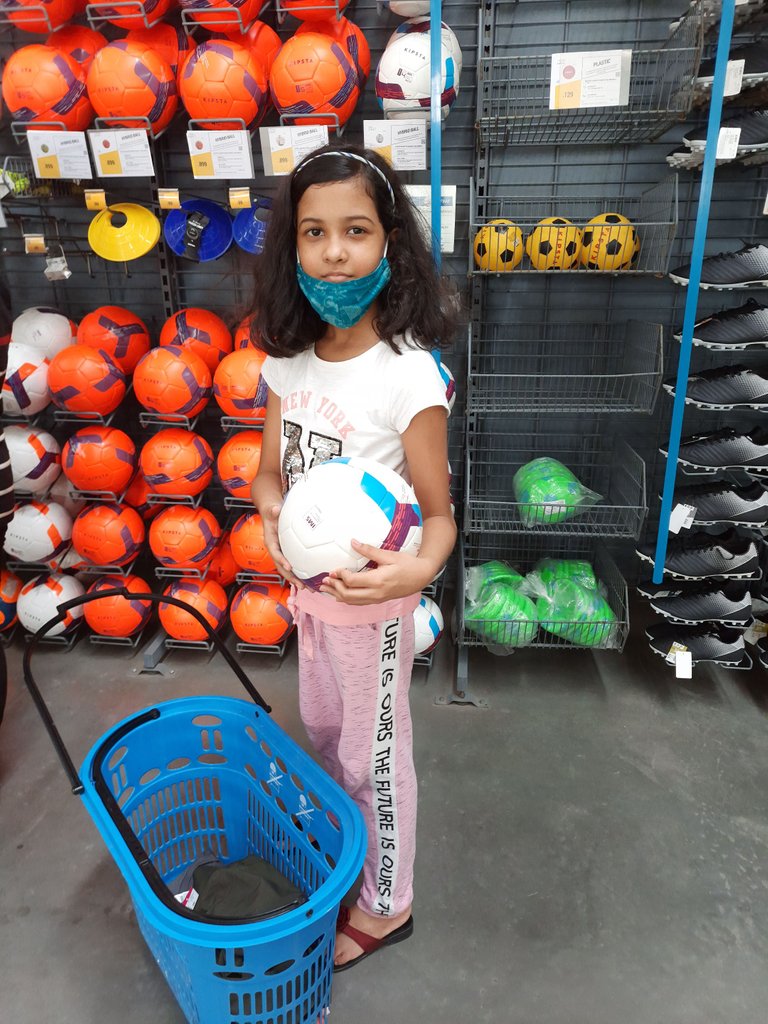 My daughter wanted a football and I came here yesterday. It's a bit tough to manage both places - staying with parents at native place and coming here and take care of things here. But the feeling of being able to spend time with parents at this age compensates that. I did not disappoint the kids - so we planned to go to Decathlon today as my son also wanted a shoe and some other stuffs.
The girl is the smartest in our family - being slim as well as ultra fit. They have friends here and the girls gang like to play football - something unusual - but I like that. Having some physical activity is much better. And since Covid came we were able to manage to keep them at home by giving all sorts of digital entertainment - now that, things are getting better - we need to encourage them and go back to physical activities. She was ahead of everyone in excitement. The weather is unusually hot - but I really liked how they have built the place - its not warm inside without any AC. Something that's worth learning - I always wonder how to avoid AC as much as we can. You can see I have gained good weight because of not doing any physical activity for my leg. Waiting desperately to go back to the field as the wound heals.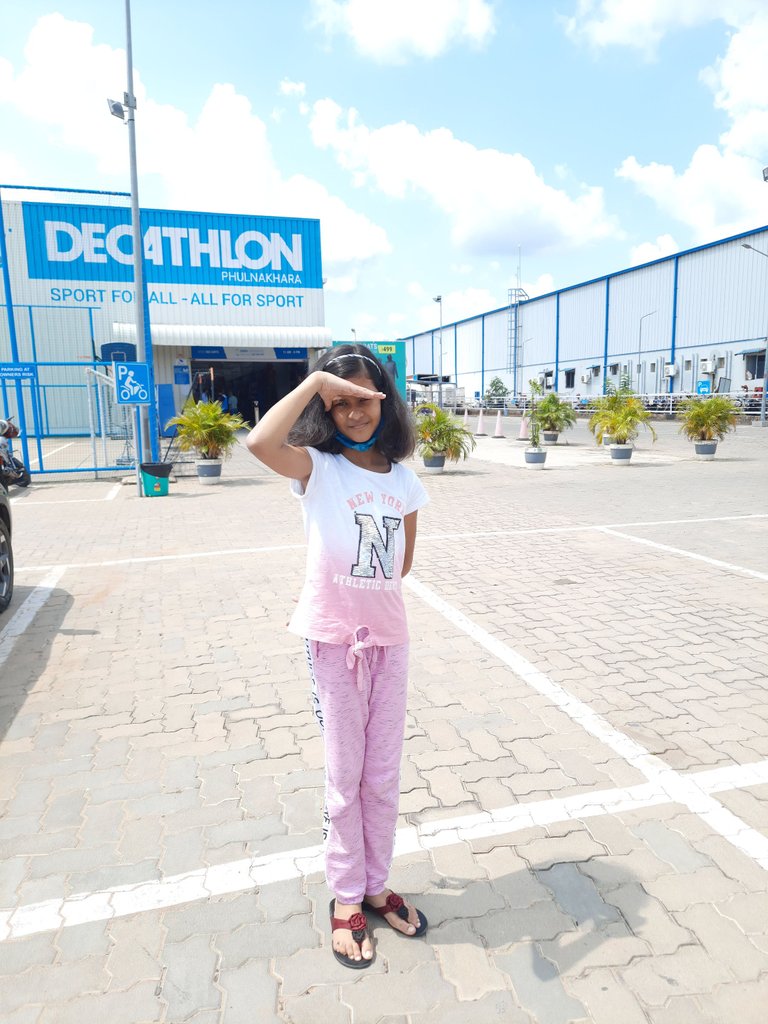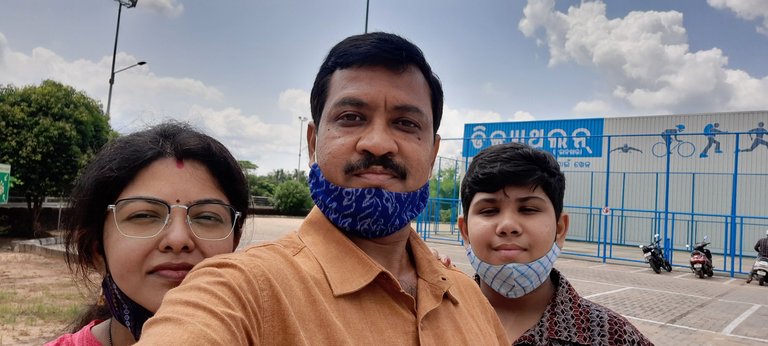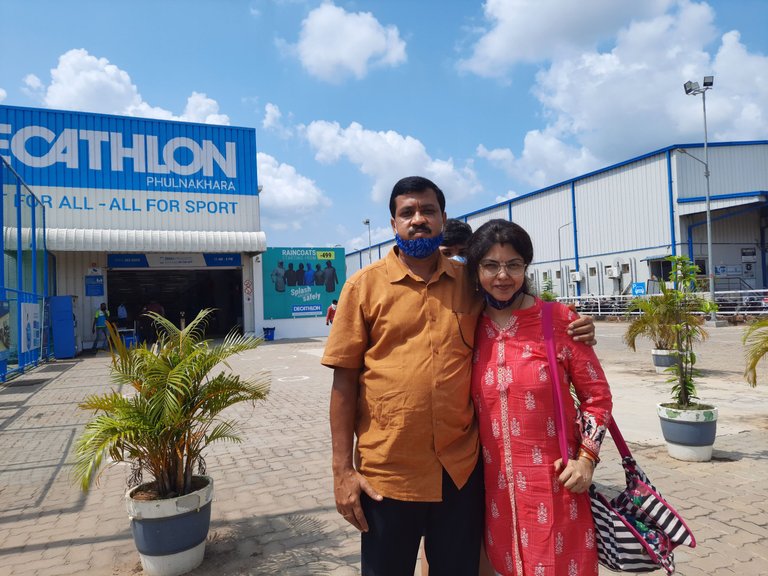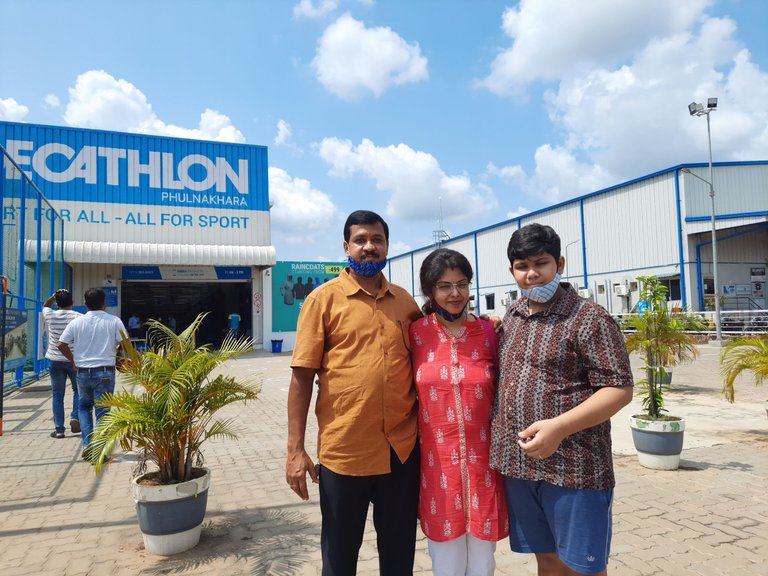 This section always attracts me - all the camping items. I always have a desire to go for a camping , just in search of right company. May be we will try out few places, once everything opens up and the restrictions go away. My son was asking, if we could pick a table to keep the laptop - since it had folds in the middle, I said it may not be appropriate and more for camping use. You must have seen the little chair I use in gardening - its working fine since last two years - unfortunately, it was not available - I wanted to take one for my native place.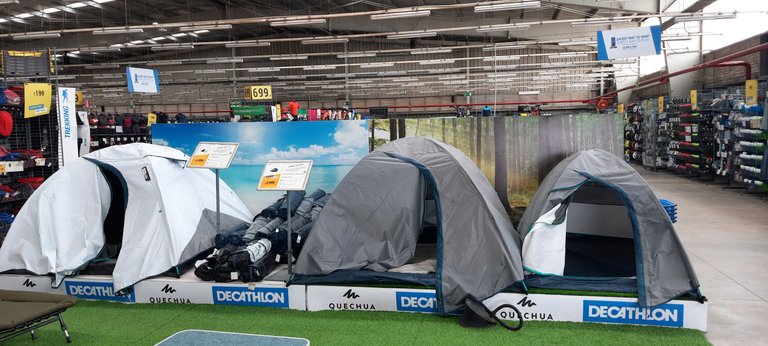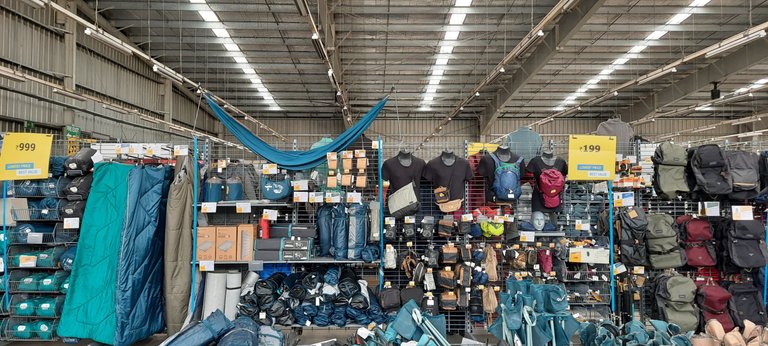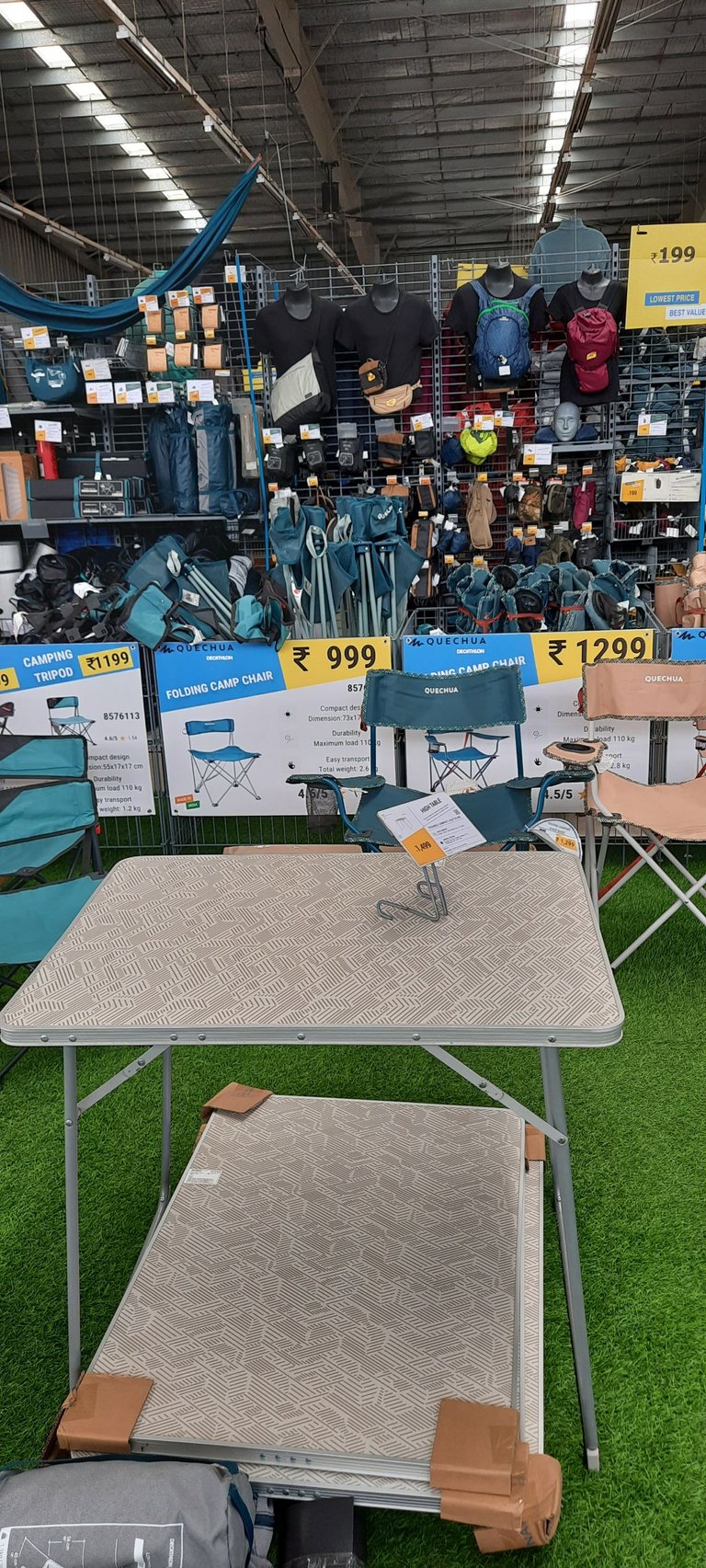 Once you go inside, you really need to watch out the time. This place is so big, it's quite obvious to get lost and feeling like you will buy more and more. They have got so many discounted items - A 299/ bottle was on sale at 99/-, and we had quite a lot of options on t-shirts - heavily discounted. So these kids picked a lot of them. My wife could not resist buying legging which was at more than 60% discount.
There was no discount though on the football - we had to pay the full amount. And also a track pant we bought at 999/- had no discount. But hey, it's still cheaper than other brands - they cost more than 2k. My son also bought a shoes that came with a cost of 2499/-. Compared to other brands, Decathlon provides a 2 year warranty on shoes. You barely get only six months on other brands. I have used one earlier, and the quality is definitely very good. They have confidence in their product, which allows them to provide such a long warranty.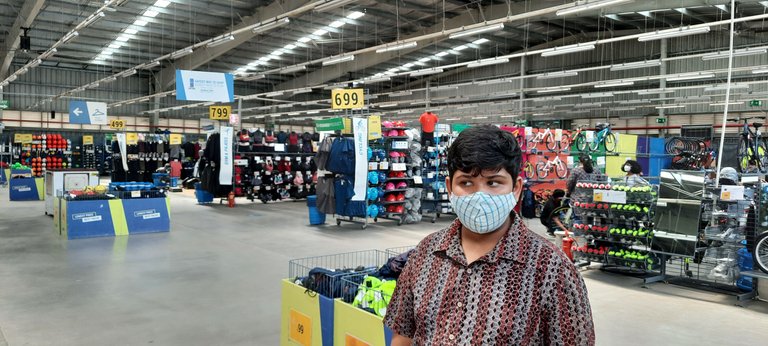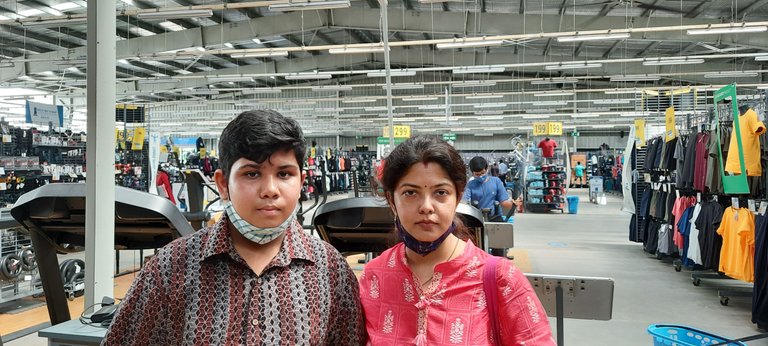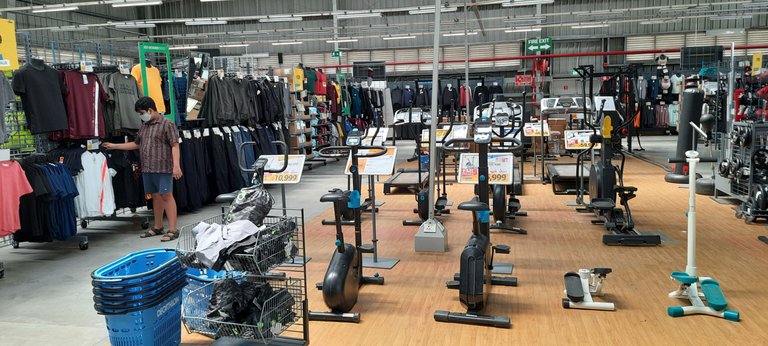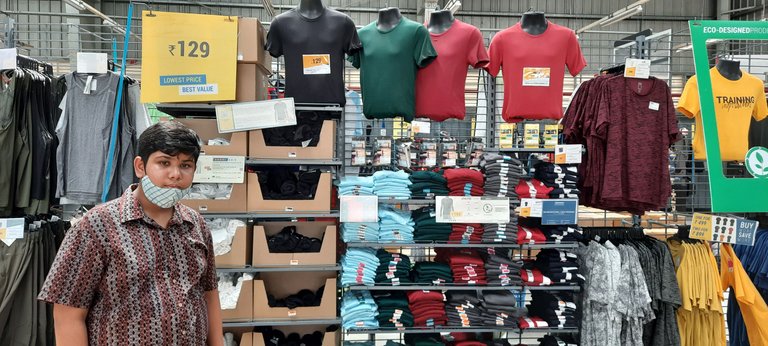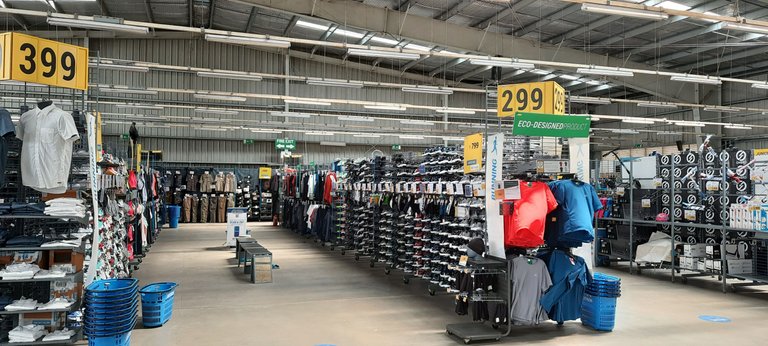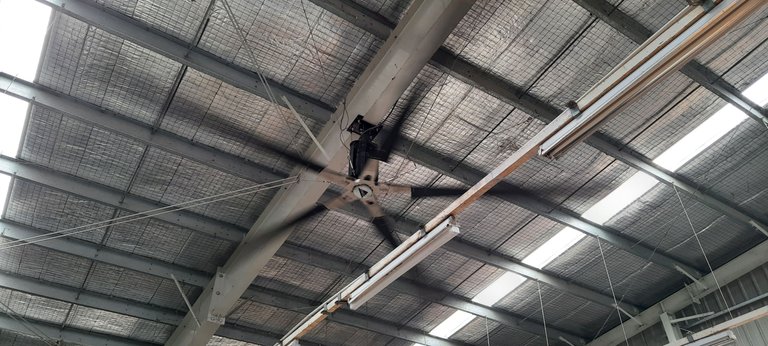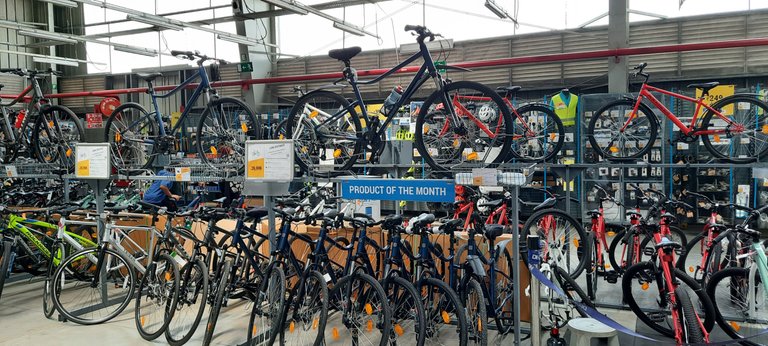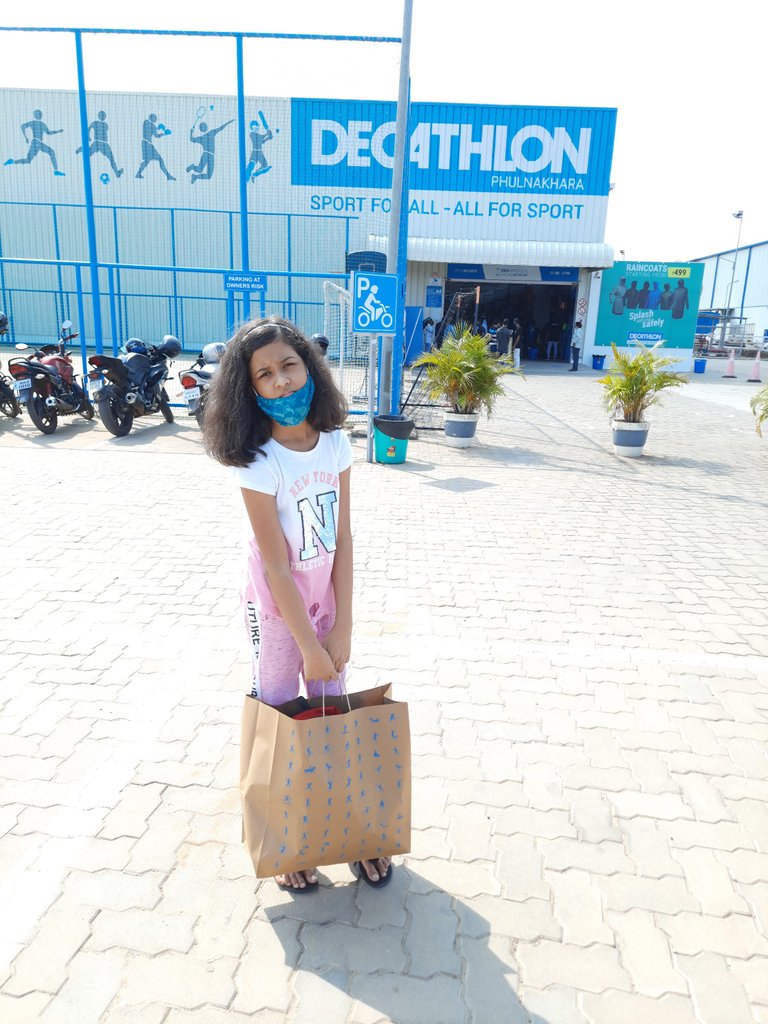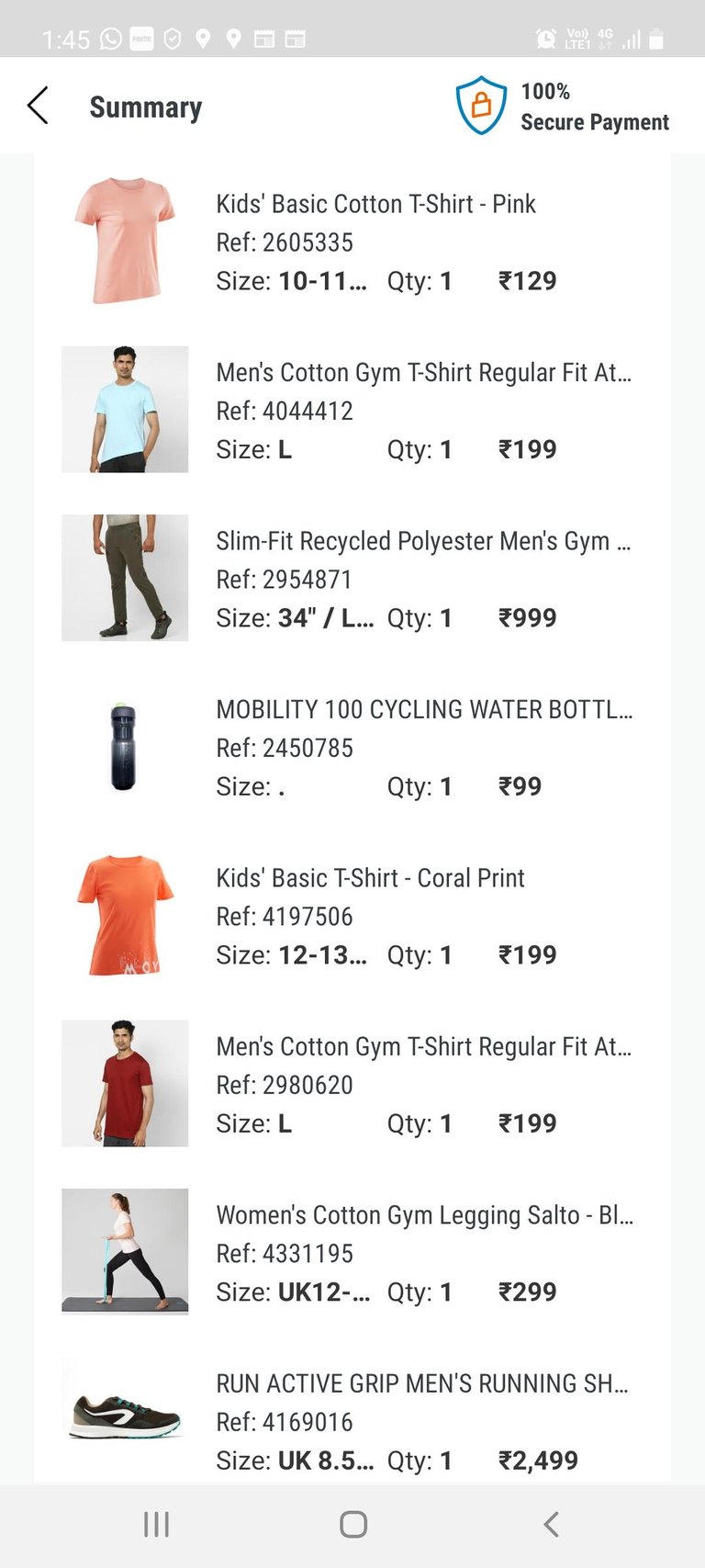 Here comes the final list - we bought quite a good amount of stuffs and probably these guys would have spent more time adding to the budget if not hungry - they were desperately looking for food and it was good that, there was nothing around😀
Overall, it was a great experience. They wanted us to use their app and scan from that and then pay on the app and walk away. Not many people were comfortable with that. One person was asking how he can part of his bill in Cash and part in a debit card. They were trying to tell him that, their network has some issues, which I guess, was not the right thing. They are trying to make people be habituated with self check out and this does not work out for all - specially for those, who come with Cash. It reduced their burden but some people are not happy about it.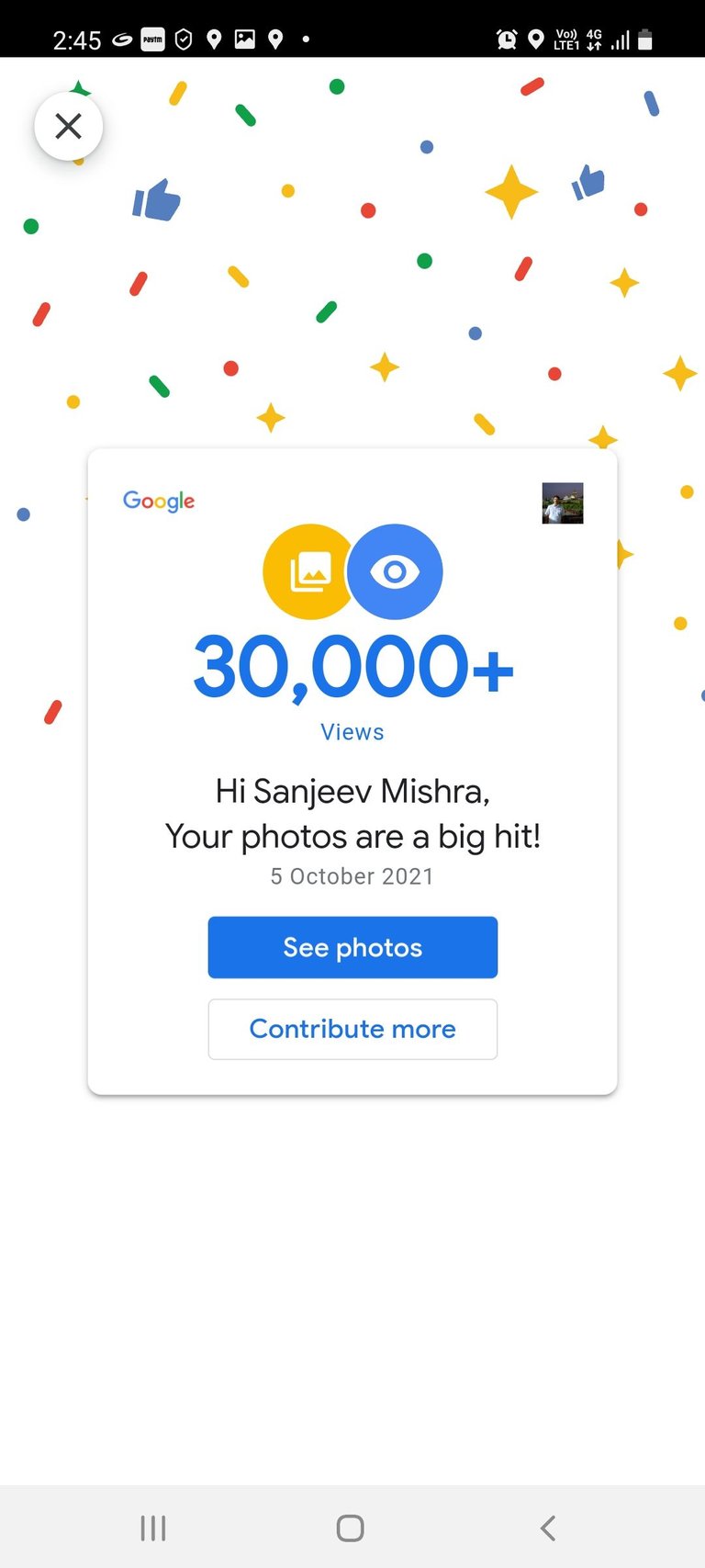 I will share this post as part of my google review - I believe someway, its going to help some people onboard here. And seems people are watching out the reviews and photos - that's what google told me today.
EDIT - Google review link - https://goo.gl/maps/TrKP7H4YWfdR6MzK6
---
---