Reacción en segundos, ajedrez hyper bullet.
---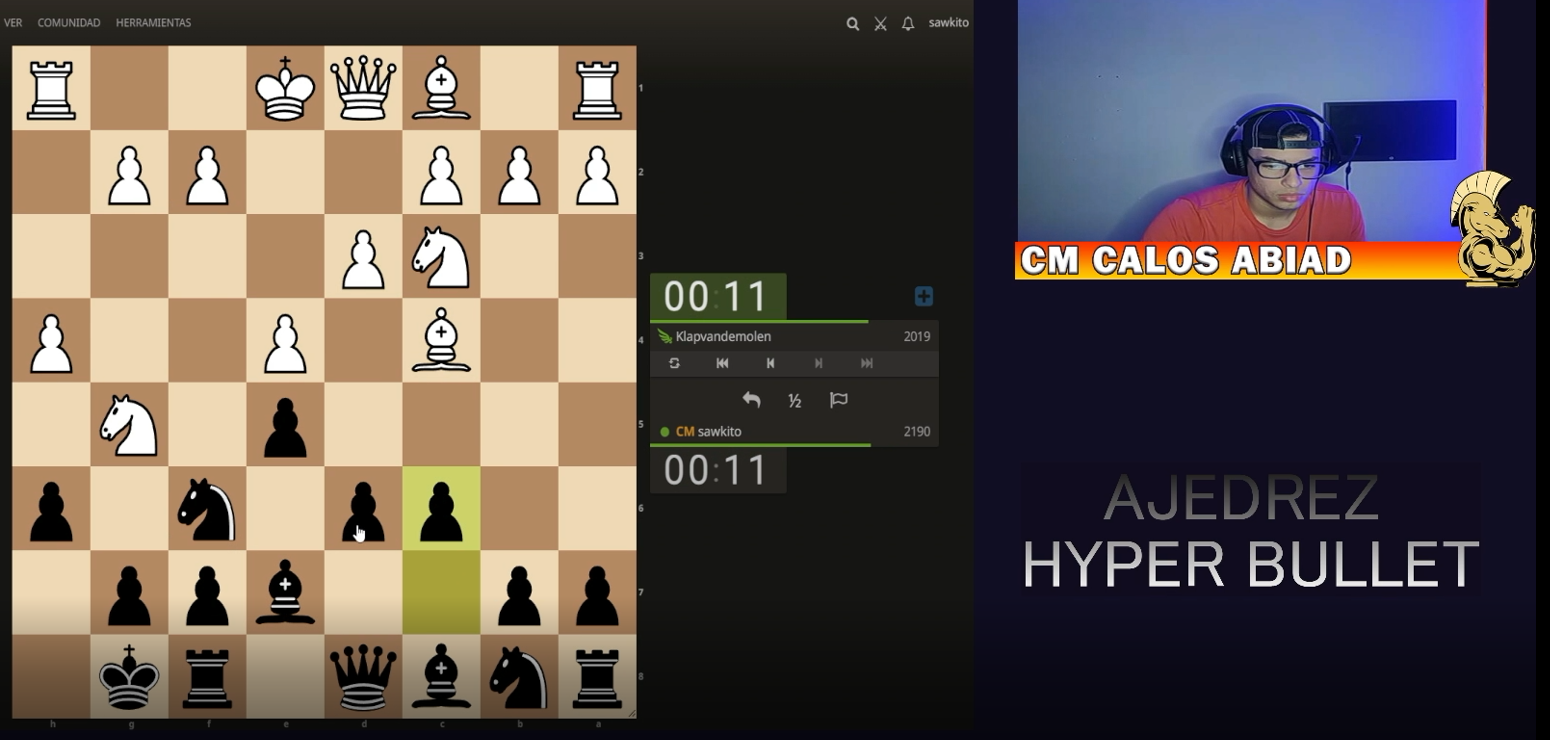 @sawko portada de ajedrez hyper bullet (2022).
ESP
Saludos amigos de full deportes, hoy les enseñare un ritmo de juego en el ajedrez que es bastante peculiar, si ya de por si el ajedrez bala o bullet les parecía sumamente rápido esta variación les parecerá una locura debido a que solo se van a tener entre 15 segundos o menos en el reloj para poder jugar la partida. Esta modalidad recibe el nombre de Hyper bullet (hiper bala), solo los mas agiles e ingeniosos sobrevivirán acá 😂.
Cabe destacar que la presencia de un estilo de juego más puro y estructurado que busca desarrollar sus planes de forma progresiva cómo lo es en una partida estándar no es tan importante acá, esto debido a que el escaso tiempo en el reloj obliga a los jugadores a realizar la primera jugada que se les ocurra casi que de forma inmediata o en la que su cursor esté más cerca.
De esta forma, la partida se verá muy influenciada por los premoves, que en teoría son jugadas que se pueden dejar hechas en el tiempo del rival, así que una vez que el rival realice su movimiento, la jugada realizada con anterioridad se hará de forma inmediata haciendo que vuelva al tiempo del rival, esto con el objetivo de ahorrar en medida de lo posible el tiempo de nuestro reloj y poder buscar que el rival caiga en apuros de tiempo y tratar de hacerlo perder por caída de su bandera.
Ejemplo de una partida hyperbullet en gif: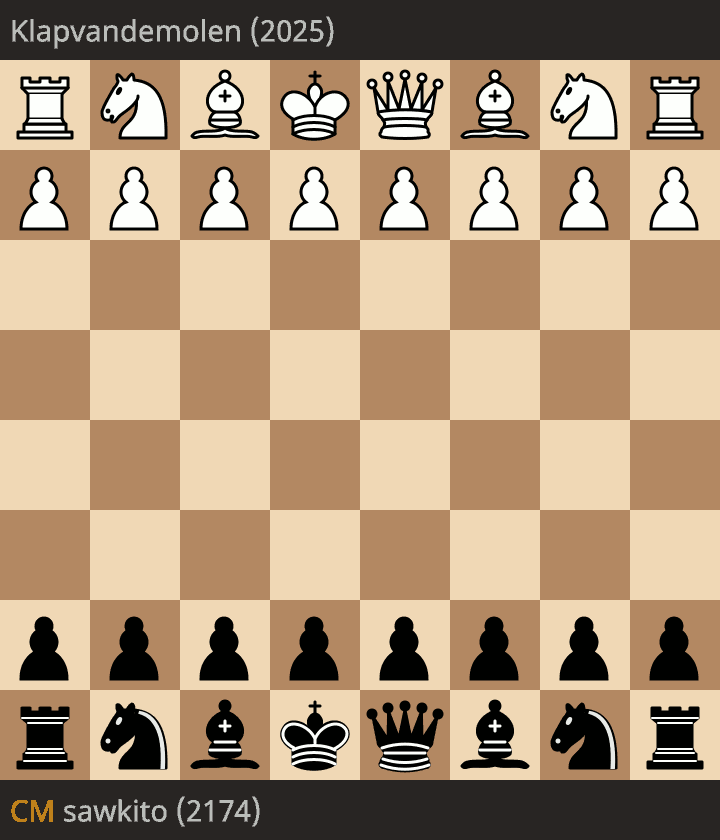 @sawko partida hyperbullet en lichess.org (2021).
Precisamente, lo mas importante en este ritmo de juego es realizar muchos premovimientos y buscar predecir de forma muy rápida que es lo que hará nuestro rival para que le tendamos jugadas algo complicadas de resolver con el poco tiempo que tiene. En el gif de la partida se puede observar que las piezas negras quedaron muy superior en el medio juego, obteniendo incluso un peón de más pero debido a la misma rapidez con la que se jugó no pudo preservar esta ventaja material sino que fue apresurando el rival hasta dejarlo sin tiempo.
En definitiva, este ritmo de jugo sirve para recrearse y divertirse mucho debido a su alta demanda en la rapidez, ya que en la parte de comprensión y mejora del juego en general no es lo mas recomendable, los beneficios para nuestro que se podrían nombrar son muy pocos, lo mas resaltante sería decir que puede ayudar a mejorar la velocidad en los apuros de tiempos en el ajedrez online, es decir cuando estemos en una partida de algún ritmo mayor por ejemplo 10 minutos y quedemos con poco tiempo, ejemplo 1 minuto o 30 segundos, seremos capaces de reaccionar mejor ante este apuro.
Espero que puedan disfrutar un poco el video y sentir esa adrenalina del zeinot (apuro de tiempo en el ajedrez), hasta la próxima! ✌️.
ENGLISH VERSION
ENG
Greetings friends of full sports, today I will teach you a rhythm of play in chess that is quite peculiar, if you already thought bullet chess was extremely fast, this variation will seem crazy because you will only have 15 seconds or less on the clock to play the game. This modality is called Hyper bullet (hyper bullet), only the most agile and ingenious will survive here 😂.
It should be noted that the presence of a more pure and structured style of play that seeks to develop its plans progressively as in a standard game is not as important here, because the limited time on the clock forces players to make the first move that comes to mind almost immediately or when their cursor is closer.
In this way, the game will be greatly influenced by the premoves, which in theory are moves that can be left made in the opponent's time, so once the opponent makes his move, the move made previously will be made immediately making it return to the opponent's time, this with the aim of saving as far as possible the time of our clock and to seek that the opponent falls in time trouble and try to make him lose by dropping his flag.
Example of a hyperbullet game in gif: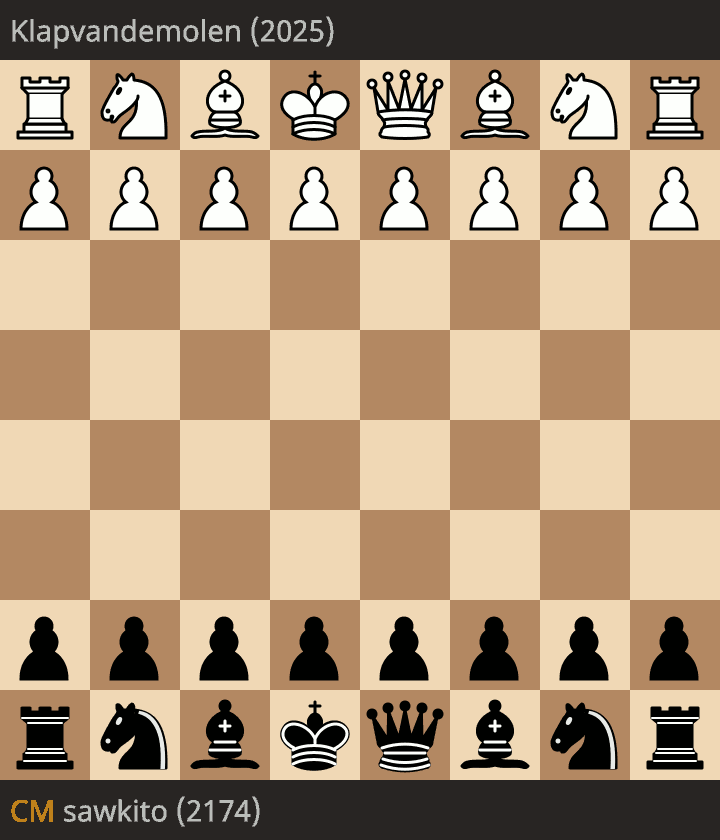 @sawko hyperbullet game at lichess.org (2021).
Precisely, the most important thing in this game rhythm is to make many pre-moves and try to predict very quickly what our opponent will do so that we can make moves somewhat complicated to solve with the little time he has. In the gif of the game you can see that the black pieces were far superior in the middlegame, getting even a pawn more but due to the same speed with which it was played could not preserve this material advantage but was rushing the opponent to leave him out of time.
In short, this rhythm of play serves to recreate and have a lot of fun because of its high demand on speed, as in the part of understanding and improving the game in general is not the most advisable, the benefits for us that could be named are very few, the most important would be to say that it can help to improve the speed in the time trouble in online chess, that is when we are in a game of a higher pace for example 10 minutes and we have little time, for example 1 minute or 30 seconds, we will be able to react better to this trouble.
I hope you can enjoy the video a little bit and feel that adrenaline of zeinot (time rush in chess), until next time! ✌️.
Canción utilizada:
Chill Experimental Trap by Infraction [No Copyright Music] / Sensitive
---
▶️ 3Speak
---
---