World Cup 2022: My Badge Collection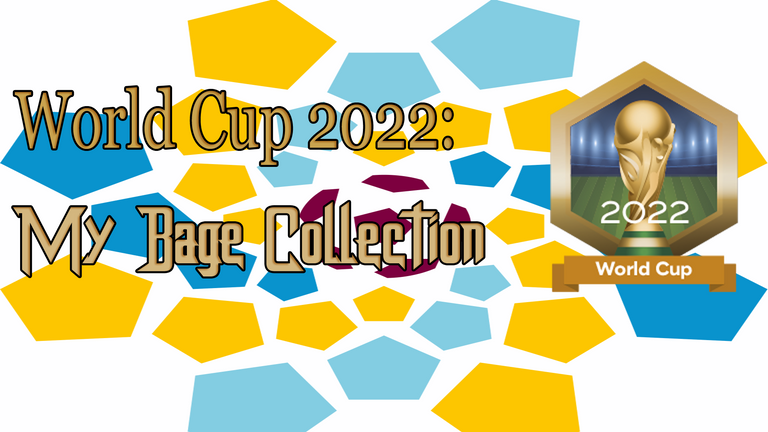 The image that were edited using photoshop belongs to the respective owners and no copyright infringement was intended.
Source: Background, Logo
Introduction
Hello Everyone! @saydie here, a Splinterlands player that is now sharing my badge collection for the World Cup 2022 Contest by @hivebuzz.
World Cup is a global event that only happens every 4 years and to celebrate this sports event, @hivebuzz organized an event by which every member of the community can have fun by guessing who will wins every match and collect badges at the same time. If you want to participate you can go to this Link and follow instructions that will require you to send 1 Hive to @hivebuzz.pool as one time registration and once you do, you will get the World Cup 2022 Participant badge and can start to guess the winning team.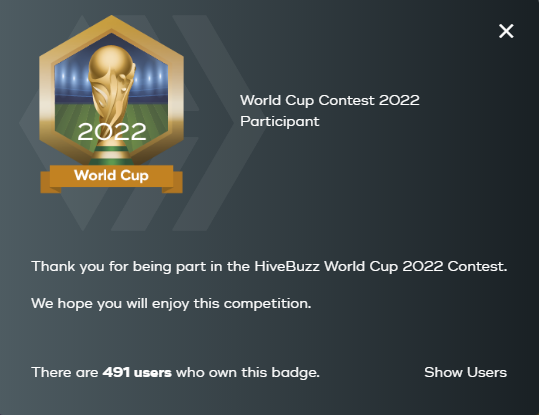 The Price Pool
There will be more than 6500 Hive Price Pool that will be given away that will have a breakdown bellow.
1st place: 20% of the prize pool
2nd place: 10% of the prize pool
3rd place: 5% of the prize pool
The rest of the prize pool will be distributed among all the participants in proportion to the number of badges they collected and the total of successful bets from the participants.
Example:
All participants (except the first 3 winners) collected 1000 badges
You have successfully guessed 34 match results.
You will receive 34/1000th of the rest of the prize pool.
Currently, there were only 491 users with this badge which means that there will be at least more than 4000 Hive that will be shared by the rest of 488 participants from the contest. aside from that the sponsors will be giving other prices as well.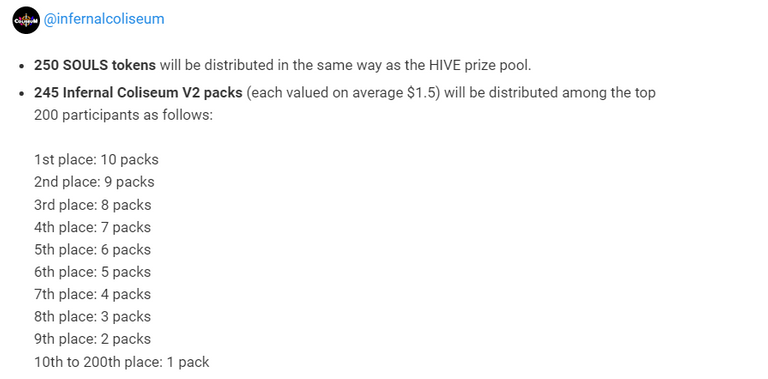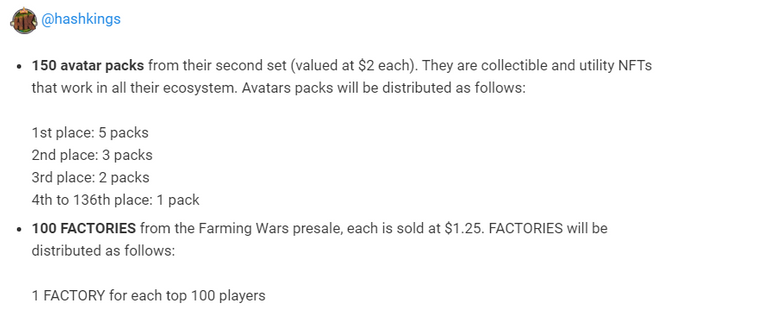 This are all the prices that are up for the grabs by participating in the contest and considering the 1 Hive registration fee that you I sent, I will have a chance to earn more with the duration of the game.

My Badges
---

In order for you to see your current ranking you can go to hivebuzz.me/rankingWC and search for your rankings there. By the time that I'm writing this post, the holder of the top 1 position is @andyblack with 17 badges while I'm on the 195th position with 12 badges which are as follows:
| Match | Winner | Badge |
| --- | --- | --- |
| England Vs. Iran | England | |
| Senegal Vs. Netherlands | Netherlands | |
| France Vs. Australia | France | |
| Germany Vs. Japan | Japan | |
| Spain Vs. Costa Rica | Spain | |
| Switzerland Vs. Cameroon | Switzerland | |
| Portugal Vs. Ghana | Portugal | |
| Brazil Vs. Servia | Brazil | |
| Qatar Vs. Senegal | Senegal | |
| Poland Vs. Saudi Arabia | Poland | |
| France Vs. Denmark | France | |
| Argentina Vs. Mexico | Mexico | |
Were Still halfway trough the Group Phase and after that, there was still the Round of 16, the Quarter Finals, the Semi Finals and the Finals so while, I am still behind from the top 1 in rankings with 5 points, there were still a strong chance that I can close the gap and that will be also true for everyone that participated and will participate starting now.
To everyone that is participating on this contest. Let us enjoy this event that only happens every 4 years! I would also like to thank the sponsors for making this contest possible and hope that there will be more in the future.
That is all for me so good bye for now!
---
---