[ESP-ENG] ¡Fotos nuevas! - Danza Aérea | New Photos! - Aerial Dance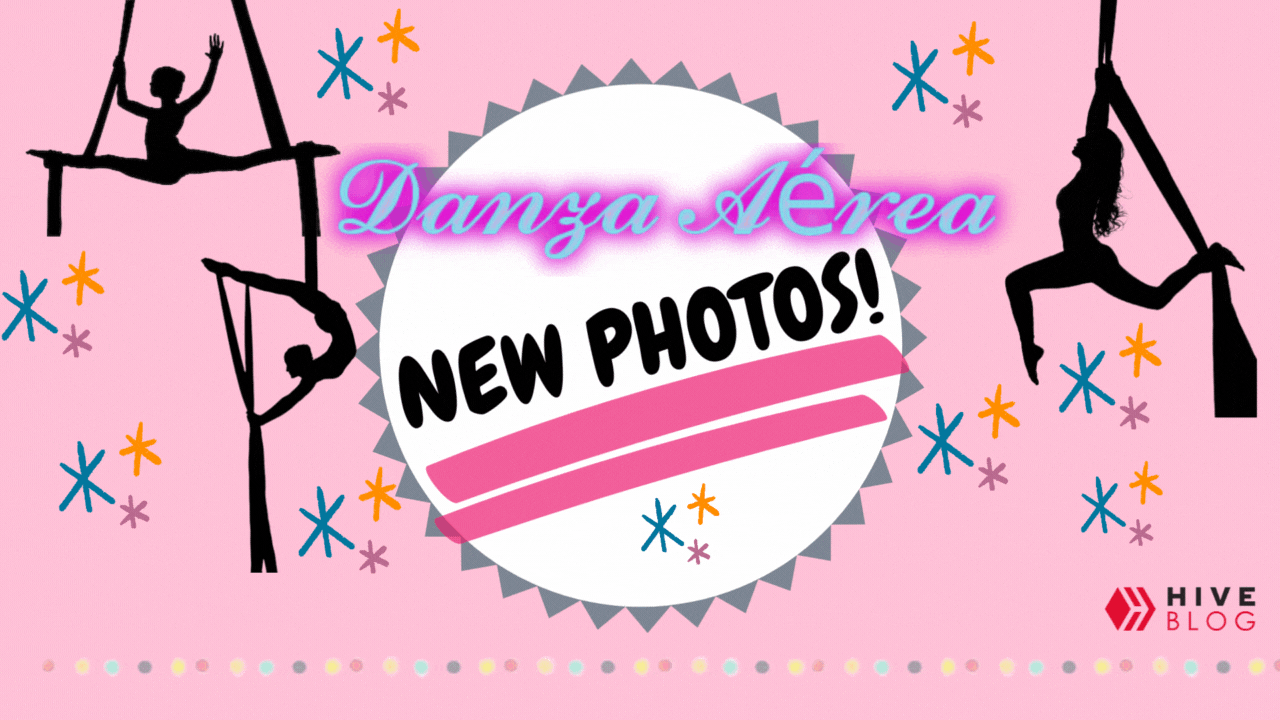 ---

---

---

¡Hola queridos Hivers! En el siguiente post les quiero compartir unas fotos nuevas que me ha capturado en las alturas mi compañero incondicional ronin_vsa. Estas fotos no son netamente profesionales, sin embargo, él tiene ciertos conocimientos básicos adquiridos en cursos de fotografía que nos ha ayudado mucho para poder ofrecer a la plataforma de #Hive contenido con imágenes de calidad, o al menos así lo hemos intentado.
Estas fotos me han gustado mucho no solo por la forma en que han sido tomadas, sino por lo que representan. Reflejan un progreso en mi camino a lo largo de esta disciplina, tanto física como emocionalmente. Físicamente he tenido un progreso en la elasticidad, fuerza, equilibrio, resistencia y coordinación; emocionalmente me ha generado una seguridad en mi misma que hace 5 años atrás hubiera deseado tener. Además de autoestima, capacidad de auto-control en situaciones complicadas y de dejar el miedo y las excusas a un lado para darle paso a la creatividad y el atrevimiento.
Este arte me ha generado tantas cosas positivas en mi vida, que de haberla conocido antes, sin duda alguna hubiera empezado a practicarla desde hace mucho tiempo atrás. No voy a negar que me ha traído momentos de estrés y frustración: cuando no he podido lograr un truco o escape a causa del miedo. Aunque como dije antes: el miedo debe quedar a un lado, es una emoción natural que todos los seres humanos tenemos. Incluso la persona que se considere la más valiente de todas en algún momento ha sentido esta emoción. Cuando el miedo interviene, nos hace sentir mínimos y vulnerables, pero una vez superado, nos sentimos indestructibles. Y creo que esa sensación de indestructibilidad se esboza en mi rostro y por ello estas fotos tienen un valor muy especial para mi.
Espero que les gusten estas fotos. Agradezco nuevamente a todos los que han apoyado mi contenido. A mi compañero de vida por apoyarme a lo largo de este camino. Y a la danza aérea por devolverme la felicidad y autoestima que perdí años atrás.

Hello dear Hivers! In the following post I want to share with you some new photos that my unconditional partner ronin_vsa has captured for me in the heights. These photos are not clearly professional, however, he has some basic knowledge acquired in photography courses that has helped us a lot to be able to offer the #Hive platform content with quality images, or at least we have tried.
I really liked these photos not only for the way they were taken, but for what they represent. They reflect a progress in my journey along this discipline, both physically and emotionally. Physically I have made progress in elasticity, strength, balance, endurance and coordination; emotionally it has given me a self-confidence that 5 years ago I would have liked to have. In addition to self-esteem, self-control capacity in complicated situations and to leave fear and excuses aside to give way to creativity and daring.
This art has generated so many positive things in my life, that if I had known about it before, I would have undoubtedly started practicing it a long time ago. I will not deny that it has brought me moments of stress and frustration: when I have not been able to achieve a trick or escape because of fear. Although as I said before: fear should be put aside, it is a natural emotion that all human beings have. Even the person who considers himself the bravest of all has at some point felt this emotion. When fear intervenes, it makes us feel minimal and vulnerable, but once overcome, we feel indestructible. And I think that feeling of indestructibility is outlined on my face and that is why these photos have a very special value for me.
I hope you like these photos. Thanks again to everyone who has supported my content. To my life partner for supporting me along this path. And to aerial dance for giving me back the happiness and self-esteem I lost years ago.
---

---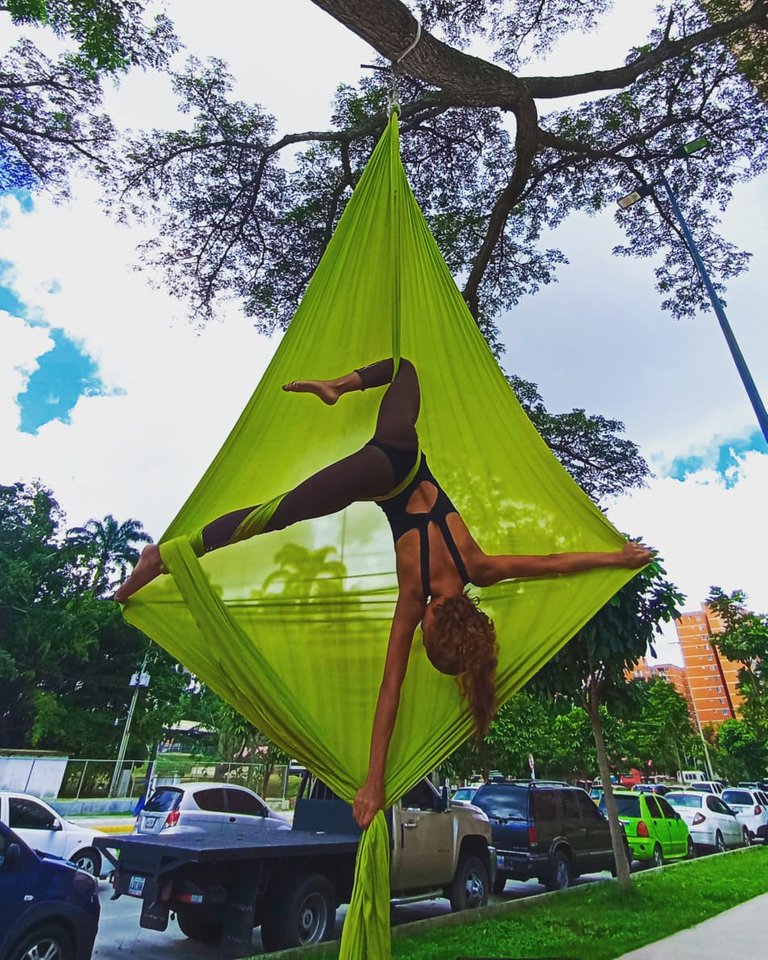 Rombo o papagayo
---

---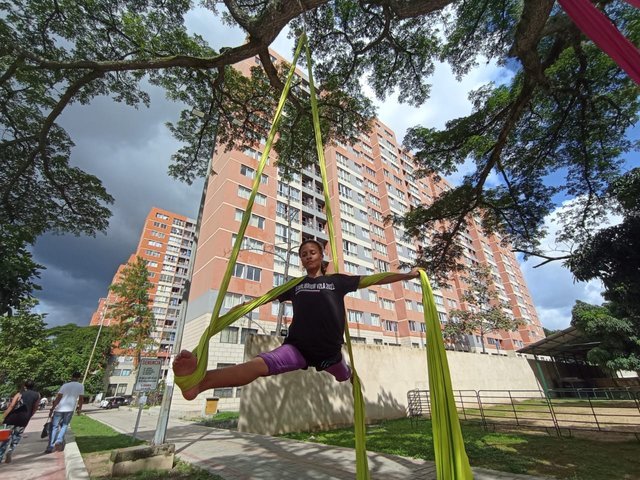 Split Balance
---

---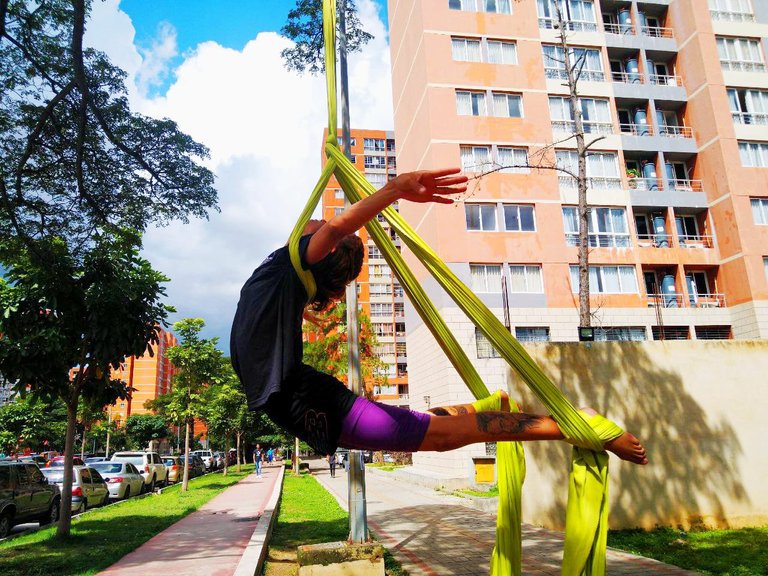 Arco de espalda desde gota
---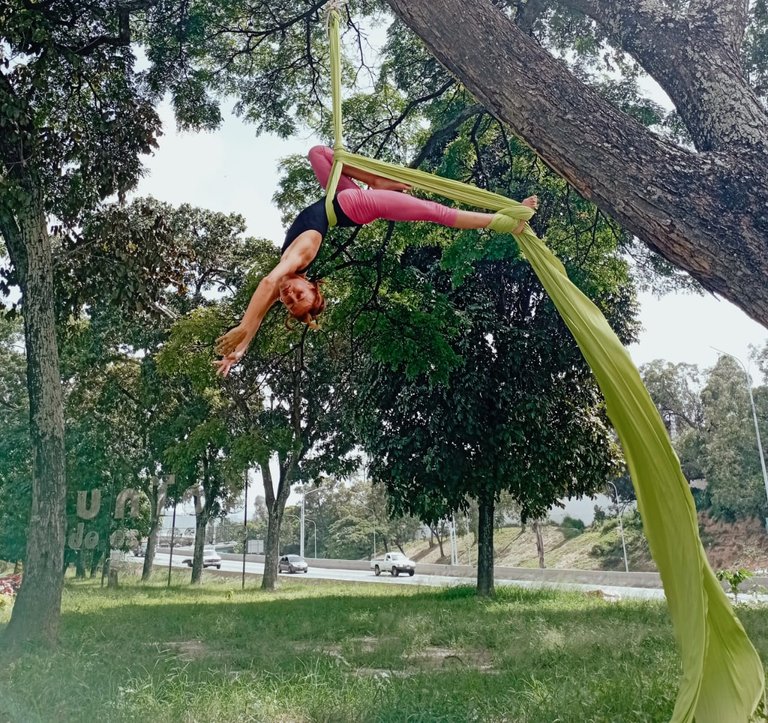 Marioneta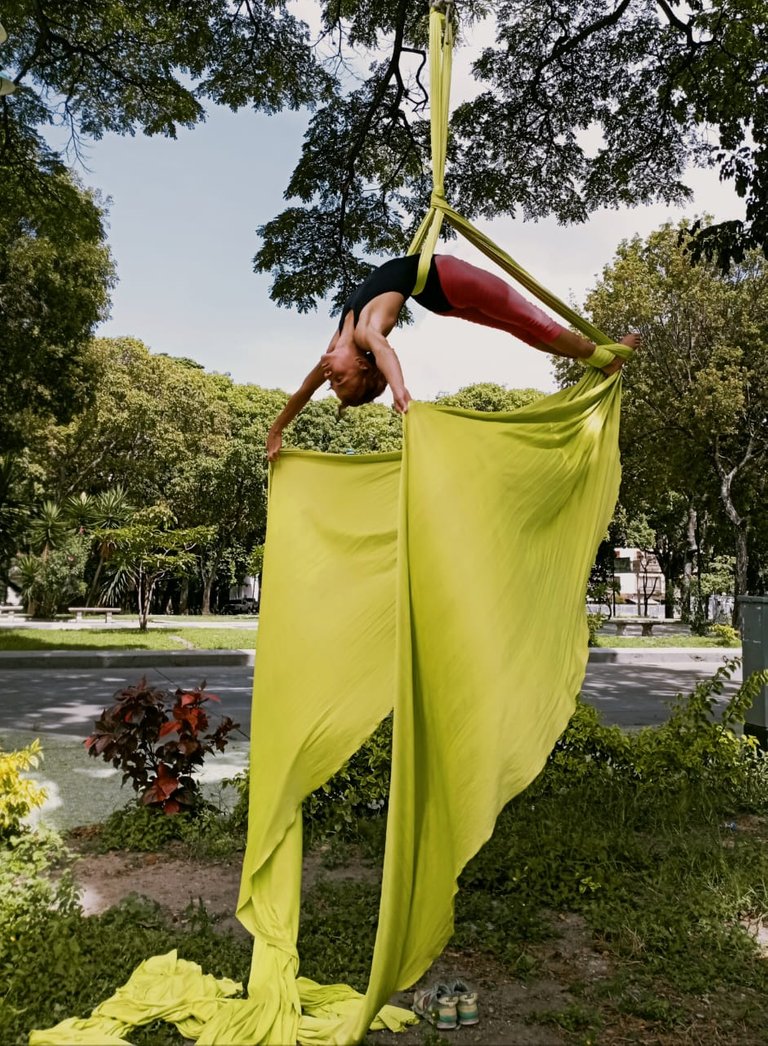 Alas de Isis
---

---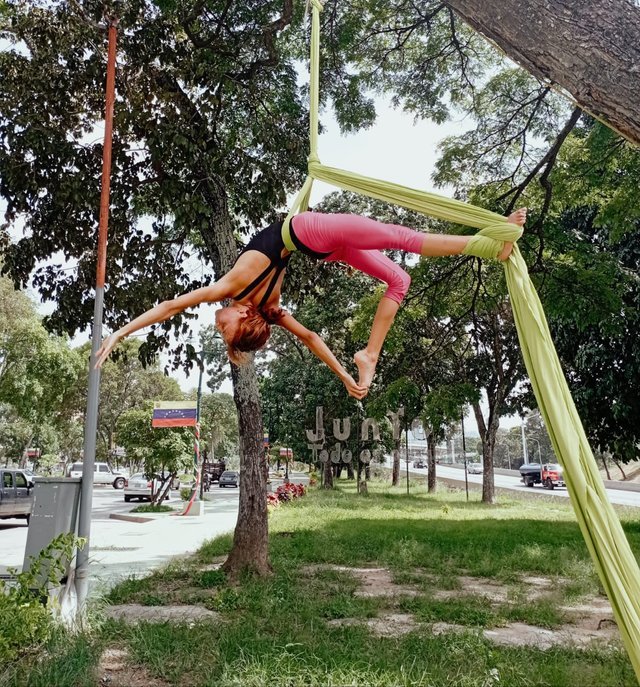 ---

---
---

---
---