A Belated Introduction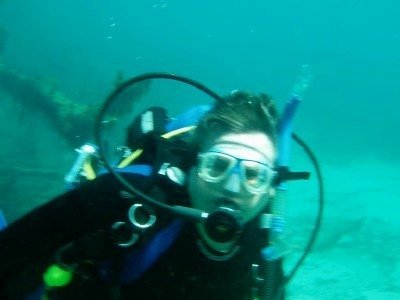 Yes, I probably should have started out by introducing myself, so consider this better late than never.
My screen name is scubatexan, which means a couple of things: I am a Texas-native and I have been a scuba diver with 121 dives to my credit. Although I haven't been diving in 14 years (and I miss it very much), I have earned a Professional Association of Dive Instructors (PADI) Master Scuba Diver certification. Master Scuba Diver is the highest attainable certification in recreational scuba diving.
I also have a college degree in Communications and spent 40 years in the field in one form or another. I have been a sportswriter, sports editor, police and fire beat writer, entertainment writer, obituary writer, international football writer, sports statistician and photographer. You name it and I've probably done it.
While I'm usually reluctant to name-drop, I have, in fact, interviewed quite a number of sports celebrities in those four decades. In soccer football, I have interviewed, at one time or another, Pele, David Beckham, Teofilo Cubillas, Landon Donovan and Alexi Lalas. There have also been a number of individuals in other sports, as well, but they are too numerous to bore you with on here.
I also have a fondness for traveling, having been to England six times and Continental Europe once. I love France, Germany, Austria and Switzerland, and would love to visit them again someday, as well as Italy, Belgium, The Netherlands, Spain, Portugal and Scandinavia.
In addition to my European trips, I have dived in Mexico, Hawai'i and the Gulf of Mexico.
Among my other activities, I like to cook, listen to music and enjoy photography. I'm also a keen trivia player.
You can catch me on "The SportsNerds" podcast Sunday evenings, along with @the-sports-nerd, @jongolson and some bloke called Eliot. I look forward to conducting some mind-flushes on here. I hope you will enjoy reading them.
---
---